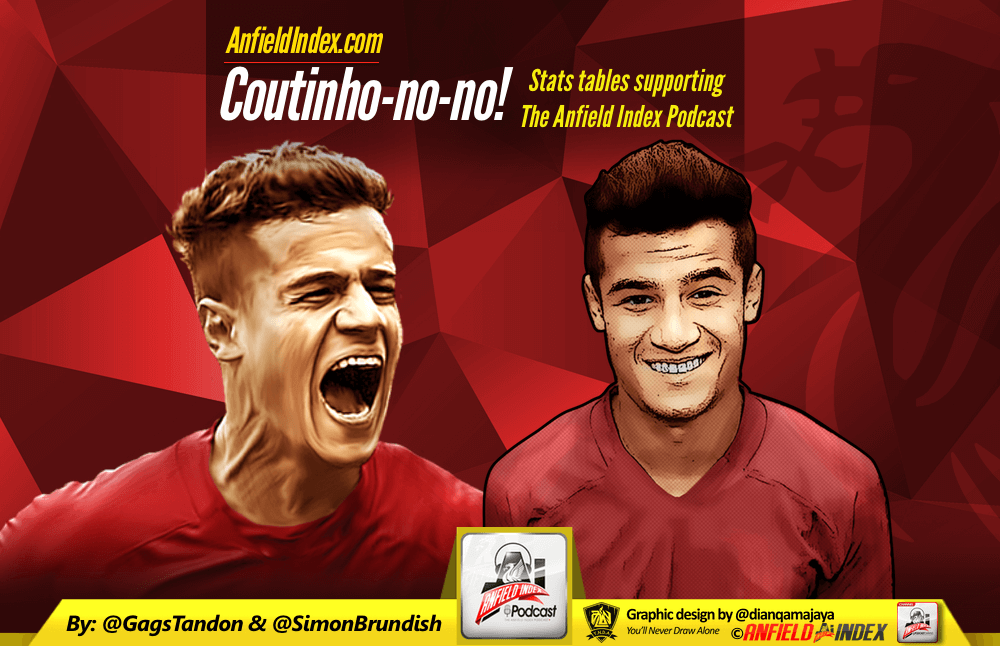 Coutinho stats compared to Iniesta, Ozil, Silva at 23 years old
Another season another big name at Liverpool Football Club linked to leave. This time it's the Brazilian, baby faced assassin, Philippe Coutinho! Liverpool's player of the year really put himself in the shop window on Wednesday night with a hat trick in the Copa America however rumours of some of Europe's elite sniffing around him were coming to the fore earlier in the week.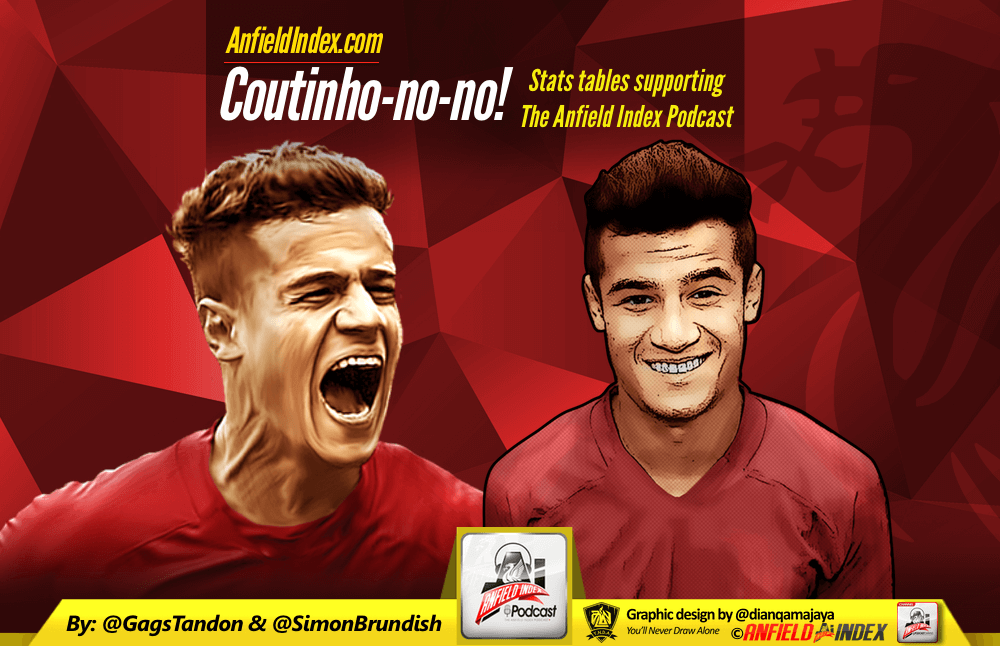 On the latest Anfield Index podcast Simon Brundish and I discussed Coutinho's performances this season at length (players found below if you wish to listen) and Simon in particular prepared statistics that compared Coutinho to some of Europe's top players.

Simon chose Iniesta (the man little Phil is predicted to replace at Barcelona), Ozil, David Silva and Juan Mata to compare Coutinho to as well as Liverpool's own Adam Lallana. The stats used were from when these players were 23 years old as shown below. You can listen to the podcast above for the full analysis on the numbers below.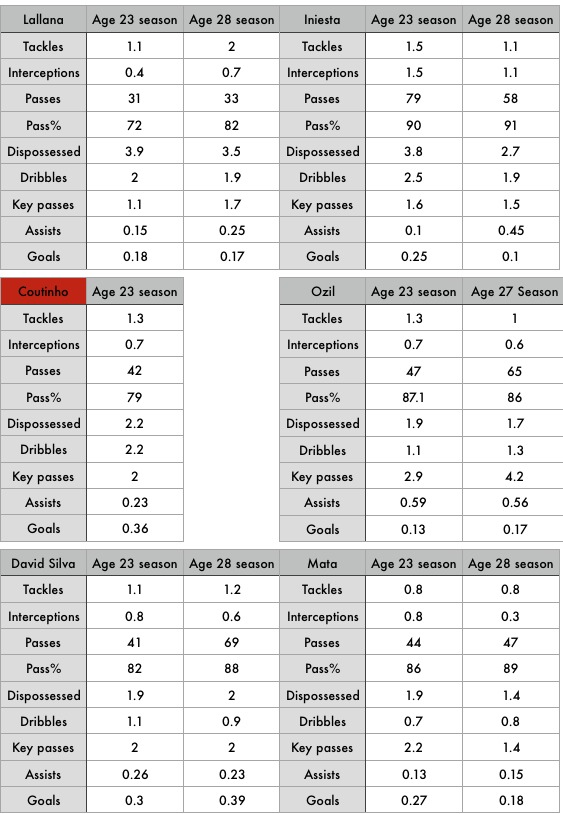 Some additional stats for Coutinho in comparison to other players in his position from the Premier League as well as a look at Daniel Agger's numbers in comparison to other centre-backs at Liverpool.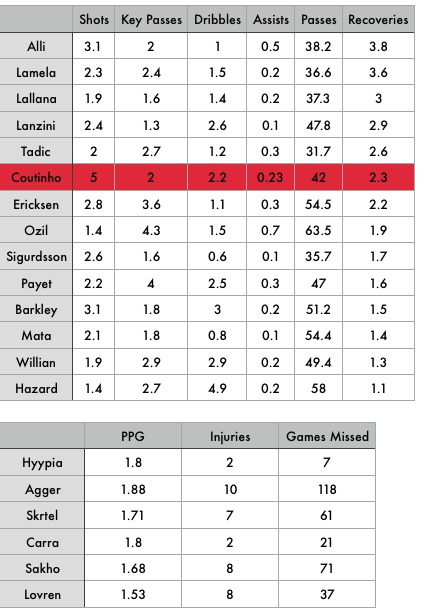 Finally Simon put together this astonishing table showing how important it is to have Coutinho and Sturridge in the same side for a full season. Unbelievable that they've only played 38 games together. For the full discussion use the player above to have a listen to the podcast.