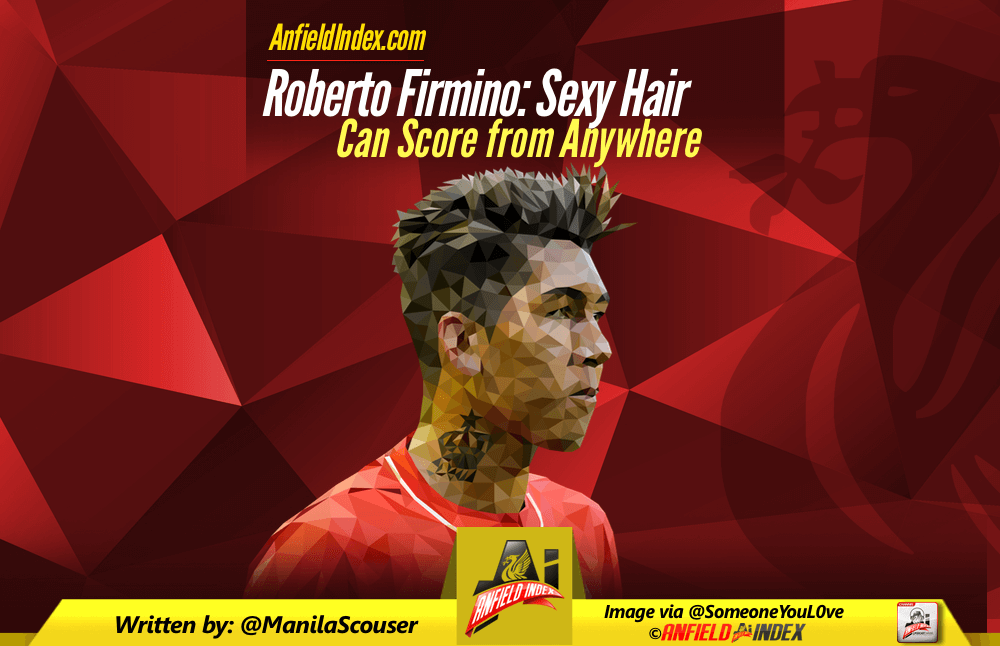 Roberto Firmino: Sexy Hair, Can Score from Anywhere
It was around June 24th, I was on holiday and went to Dubai to visit my mate. I arrived the night before and we ended staying up late because we've not seen each other for a few years and are both avid Liverpool fans. We immediately talked about the poor season that just finished and started hoping for quality transfers.
The morning he was waking me up. He murmured "Dude, we signed Roberto Firmino". I was half asleep and told him to stop believing in clickbait websites and ITKs.
"It's confirmed. Liverpool announced it". Upon hearing those words I immediately opened my eyes and looked at his phone. I saw the words "Liverpool FC" with a fancy, blue check beside it. It was real. We've actually signed a quality player. Like, real quality. He was announced as a Liverpool player in the midst of the Copa America in 2015, and I was so happy I actually recorded a shameful video of chanting his name with my pal.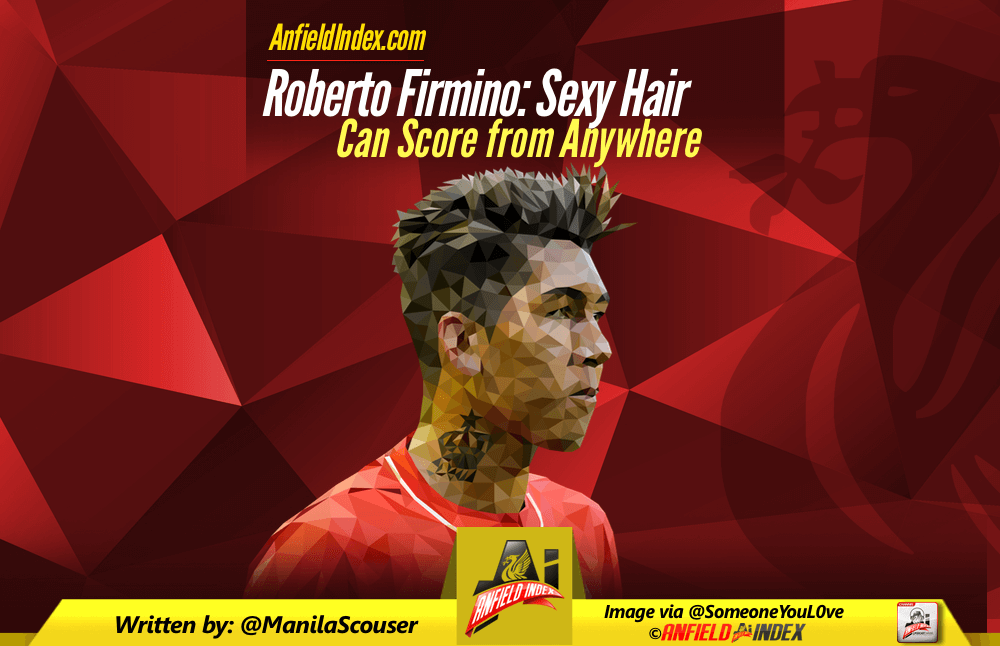 Roberto Firmino spent four years at Club de Regatas Brazil's academy before moving on to Figueirense, tallying 8 goals in 38 appearances with the senior team after a year in their academy. He was one of the most famous players to wear a Figueirense shirt together with the likes of Felipe Santana, Michel Bastos, Andre Santos, and Filipe Luis.
Bobby was one of those players that left Brazil and developed his football career in Europe, specifically in 1899 Hoffenheim, where he racked up 38 goals and a handful of assists in 140 appearances for the German outfit, before leaving for Liverpool.
After a rough start in his Liverpool career, partnered with a nasty back injury, and also mentioning that Brendan Rodgers wasn't playing him in his preferred role, some of us already judged him as another expensive flop (My mate was one of them.)
Fortunately for him and for everyone even remotely intertwined with Liverpool Football Club, Jurgen Klopp was announced the new Kop boss back in October. And the tides suddenly turned. He started showing glimpses of why we paid nearly thirty million smackaroos on him. He was phenomenal in Liverpool's 4-1 trashing of Manchester City at the Etihad, absolutely superb against Arsenal in January scoring two of Liverpool's three goals, and followed that up with a fabulous performance at Carrow Road, scoring another brace in a nine goal thriller, resulting in Adam Lallana's outrageously tiny nipples being shown on international television.
He finished the season racking up ten goals and just as many assists in his first season with the club. But goals and assists aren't enough to tell you just how good the 24 year old is. If you're a regular listener on Anfield Index, you'll probably know that he also has the best pressing stats of all the Liverpool players, and the most efficient off-the-ball performers for Liverpool, which is tirelessly collected by The Podfather, Jedi Tandon, brilliantly showcased in the Under Pressure Channel with Simon Brundish.
It was a bit surprising that he wasn't called up in the Brazil squad for this year's Copa America. If Dunga managed to see Coutinho's fantastic performance for Liverpool this season, surely he's had a look at Bobby, who I thought would have changed Brazil's fate, exiting the Copa America only a few days ago.
When rumours had circulated that his fellow counterpart Coutinho might be leaving the Merseyside (which has now seemingly been put to bed by the Liverpool Echo), I started to look at possible replacements for him, but realised that we need not to look further than Firmino. He's not likely to produce the magic that Philippe can do with his feet, he's a different type of player, someone likely to release the ball immediately upon receiving, looking to get everyone into the action, but always fancies to ruin a footballer's career by twisting and turning like he did to former Spurs man Roberto Soldado and two other Manchester United players in the respective Europa League clashes against Liverpool. There's definitely a baller in him.
Whether or not he can rack up the same amount of goals and assists as Luis Suarez or Sturridge remains to be seen. So keep in mind we shouldn't expect him to score a hat-trick per game and instantly be disappointed if he doesn't, I don't think he's that kind of player. I see him as the fella who wants to provide the final pass if there's no shooting option. That being said, you can count on having an intelligent, efficient, pressing machine that fits Jurgen's system perfectly.
With a year down the drain, finally looking settled at Liverpool, we can expect him to produce the goods for us next season. Bar any injuries, I can probably see him getting into double figures again, probably around 15 goals and the same amount of assists, as well as leading the way in off-the-ball performances.