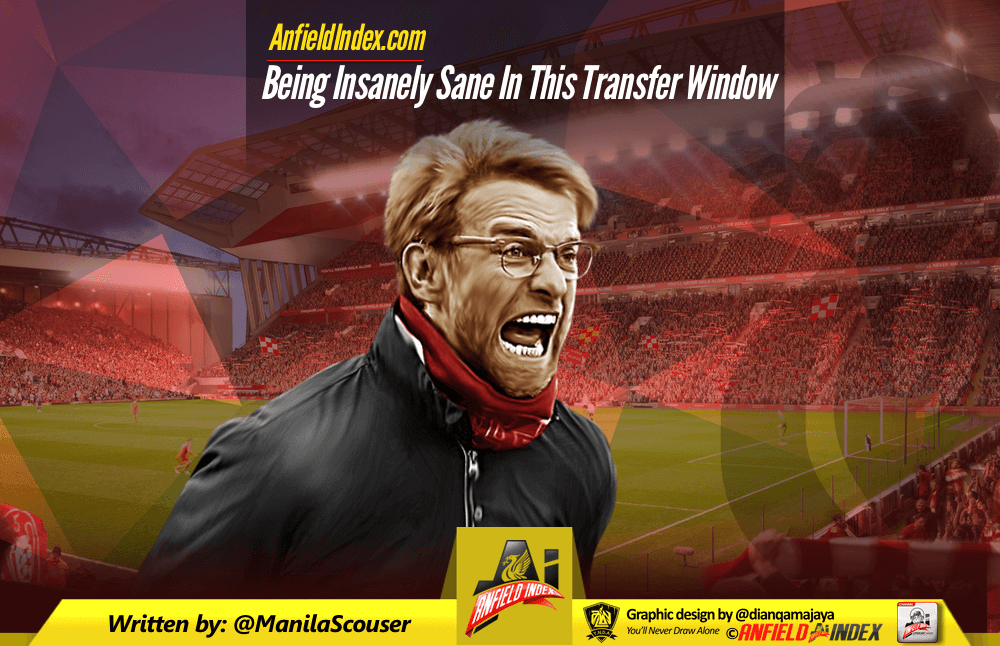 Being Insanely Sane In This Transfer Window
Ever since the arrival of Loris Karius, Liverpool social media has been The Joker, a narcissistic person who just strives on causing pain and fear into everyone. For a month now, Liverpool Football Club has transformed itself into a mime that just went dark, and not one person has a clue on which player we're after.
You name him, we're linked with him. I mean, even with the low amount of followers I have, I could probably start mass hysteria on my own. All I have to do is combine a player's name and Liverpool, and let Twitter do the work.
From Jonas Hector, Jonathan Tah, Bree Embolo, Mario Goetze, all the way down to Andros Townsend, Andy Robertson, Sadio Mane, and Ben Chilwell.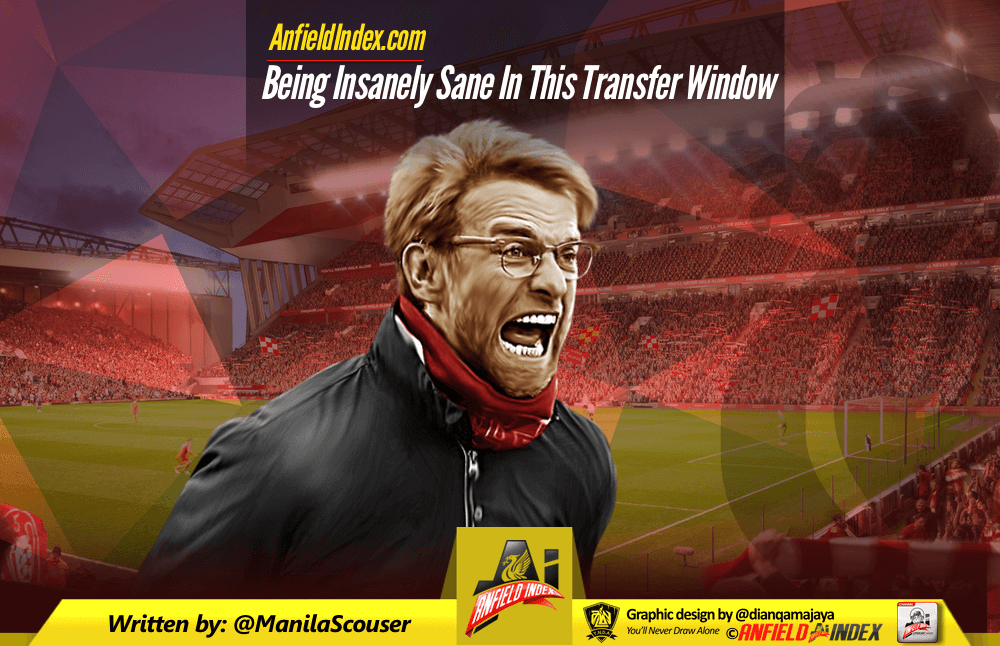 Apart from the European Championships taking place, the only distraction that takes our mind off this transfer window is the Liverpool Echo putting to bed floating rumours, like Gonzalo Higuain to crush our hearts and the relief of binning the gossip of Andros Townsend moving to Merseyside.
We literally have no clue in which direction we're headed in this window and it's driving everyone nuts, especially when we see hugely talented players off for a small fee and you couldn't just help but think "Why haven't we tried to get him?".
For us fans, it's been a broken record anyway. We've been in these situations plenty of times before, in fact in every single transfer window, where we fail to sign a top target/player. So we're used to the idea of seeing a high-profile player linked with Liverpool and from that moment forward it's us who take the initiative to bin the idea because of our recent failures.
But why doesn't it feel the same way in this window? Why are we moaning about not signing a player we all wanted when we've already known the ending to this story as it's happened countless times before? What makes it different today?
Is it because Jurgen Klopp is our manager? Probably. When he took over we've expected to start looking at better players to bring into the football club, and we have. On a few occasions already, we've seemed to look at better players as compared to last season. Naturally, we've also expected the club to support him.
The idea of Jurgen Klopp wanting Ben Chilwell at Anfield isn't necessarily a failure or a bad idea. Alberto Moreno has made that position his own by virtue of default last season, because no one was there to compete with him. It's not farfetched to think Klopp likes Albie as well, considering he's been a source of creativity for Liverpool in the previous campaign, and is just looking for a backup in Ben Chillwell. However, with Jonas Hector also being linked, it's a coin toss.
But it seems like we're afraid to put money were our mouth is. When he arrived at the club, Jurgen Klopp has publicly stated that he'd been given blanket authority by Liverpool's owners to choose who he wants to bring to the club. And while I'm trying to be optimistic about the idea of signing Sadio Mane, or any other player that seems a bit underwhelming, there's always room for a debate.
I trust the manager fully. No doubt. And despite the past underwhelming signings, I always support and give them the opportunity to prove themselves, as should everybody. And I'm more inclined to today, especially with a manager that will bring an identity to the club, something we've lacked for nearly a decade.
Obviously I don't have insider knowledge at Melwood to know who Klopp actually wants at Liverpool Football Club, or who we've tried to bring in, but you can't help but contemplate the idea that the responsible folks in charge of signing players have failed, because the notion that Sadio Mane is now Klopp's primary target seems a little odd to me.