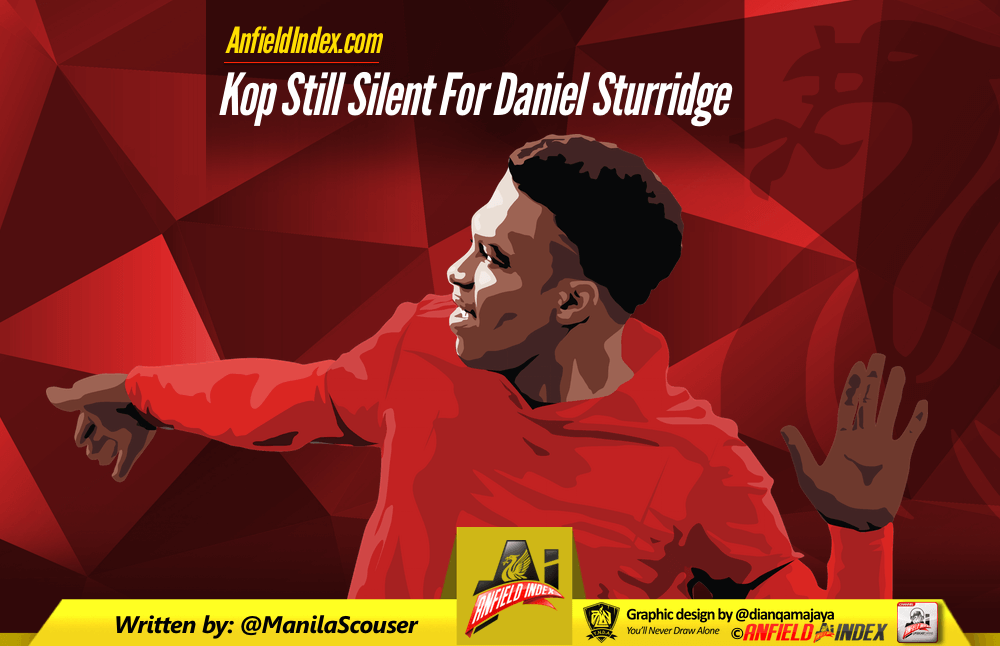 Kop Still Silent For Daniel Sturridge
Liverpool fans can be called as biased as others wish to. But Daniel Sturridge is the best English striker at the moment, probably in the past decade. Any fan, neutral or supports another club who are reading this can throw Harry Kane and Jamie Vardy's goals & assists tally at me any day you want, but that will never change my opinion. So here's why you should change yours.
Sturridge has been a phenomenon since he's signed for Liverpool in January 2013. We've all seen what the lad is capable of. He racked up 20+ goals in the 13/14 season, and showed us he could do it on his first game for the football club.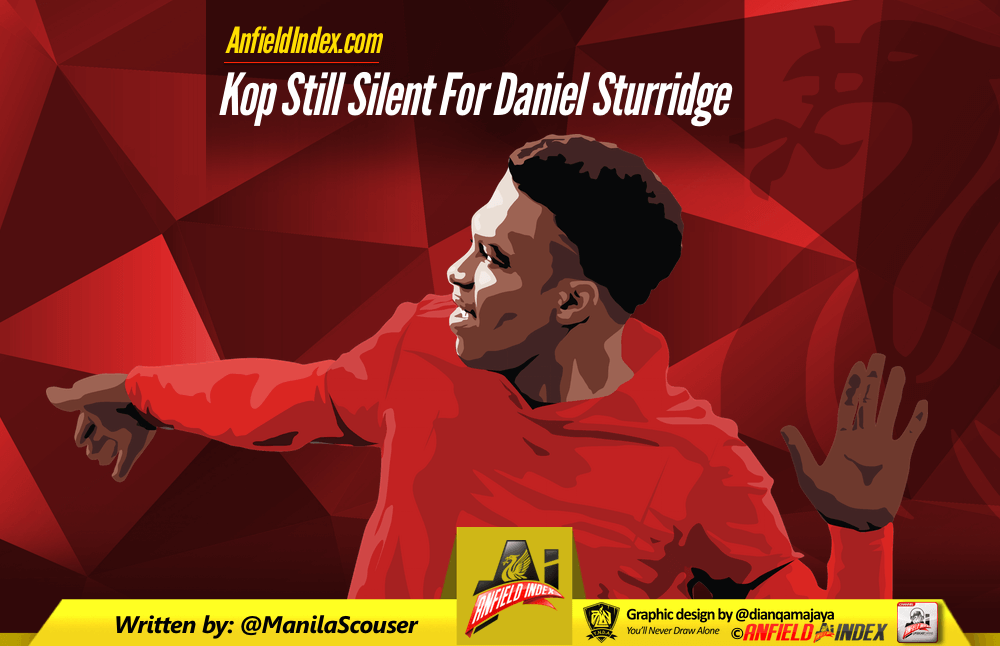 The sad part is, the 2016/17 season will be the defining moment in his Liverpool career, two years after his masterful performance for Liverpool in their recent title charge. It will be the year he can prove to everyone else that he is the best English striker, and the best striker for England, which the only reason he has to is because no one else knows him like Liverpool fans, or because we're all deluded, apparently.
His development was hampered by injury after injury, and it was so sad to see. He became so brittle that some point I might have said that he could've got injured if a feather hit him in the leg out loud. It was that bad.
I can't find an English player who is so wrong on the head that it's right, as Daniel. I can't find anyone who can just flick a ball to release it so quick to save England in the dying moments of the match against Wales, or who has the audaciousness to attempt a chip thirty yards out, who can attempt a shot out of the tightest of angles, or to just kick the ball from a standing position and bend it over to the top corner. But he does. And he puts it in the back of the net more often than not.
Daniel not wanting to play football or play for Liverpool has baffled me since these rumours afloated. And it put us Liverpool fans into high nervous gear when Paris Saint-Germain seemingly wanted to snatch him from us.
Thankfully he put that to bed when he scored against Villareal in the Europa League Semi Final. His smile was the biggest I've ever seen, but it wasn't just a smile of happiness. It was also filled with relief, proof, and reminder to all Liverpool fans, that he loves to play for Liverpool and he is LFC's top dog.
Jurgen Klopp and the medical team of Liverpool Football Club has done a brilliant job in managing his fitness and slowly reintroducing him to the squad after a year and a half of sitting on the sidelines. And even with an extended time out as a spectator, he still manages to have the best goals per game ratio of any other Liverpool player, and maybe even the whole Premier League.
And it honestly does my head in, that after everyone knows how good he is for Liverpool, and how he's performed for the club in the past three and a half years (when he's played), that he still doesn't have a song. Is it really that hard to make a song for him? Is it hard to find something that rhymes with Daniel or Sturridge, or even if he already has one (which I've seen all over YouTube), why don't we sing it? Mario Balotelli has been given a song within his first few games for Christ's sake and it's been sung more times than it should have been, so we should be able to muster up a song for the lad in a Liverpool shirt who deserves it the most.