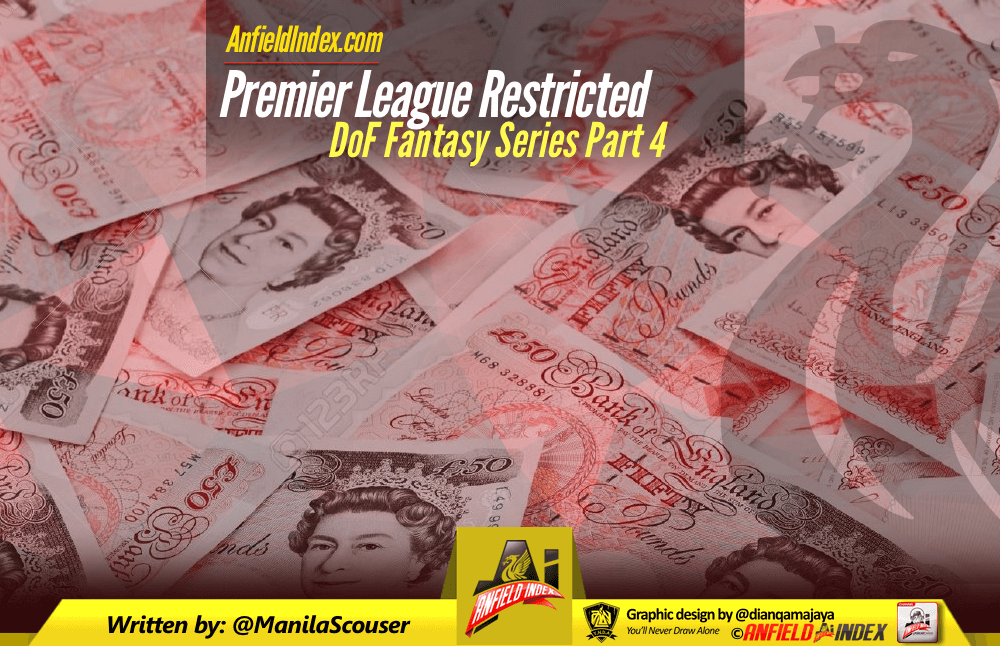 DoF Fantasy Series Part 4: Premier League Restricted
We've all been screaming, sighing, boiling, enraged, agonized, infuriated, and outraged at the thought of buying Premier League proven players rather than vying for the rising talents of Europe, and rightly so, because there's not such thing as Premier League proven players when statistically there's been no difference between the performance of a player that arrives from a different country as to players who've had experience in English football.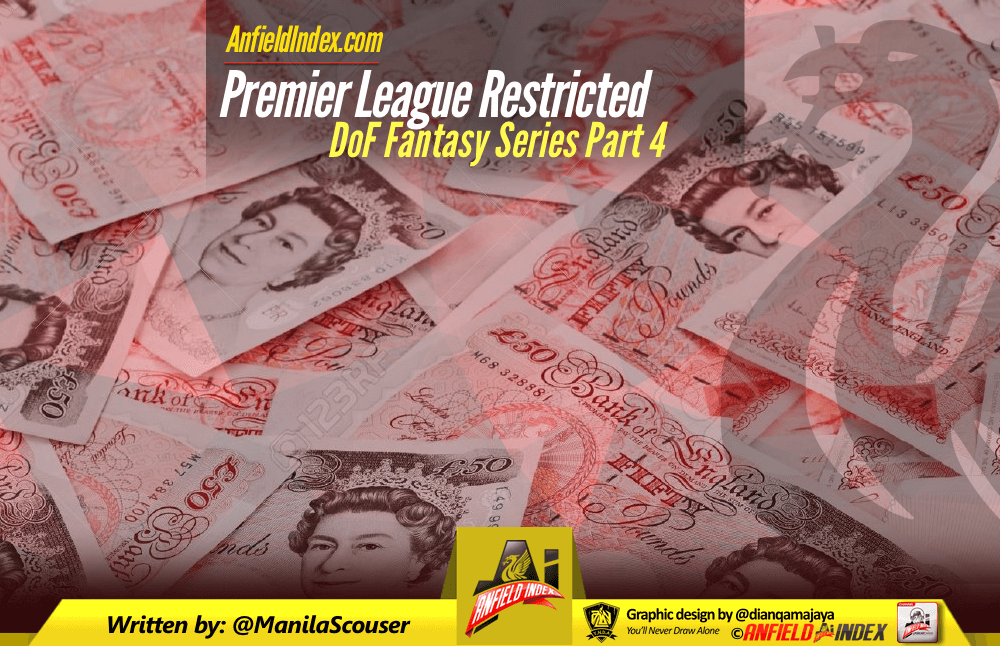 But to be the devil's advocate, I'm going to try and play the transfer committee on this one and only focus on realistic signings of Premier League "proven" players, which include those who play for league clubs on a permanent basis or who have played for on loan, and provide backup options in case you just don't like my opinion.
Judging from Twitter scouts, we obviously are in need of a central midfielder, a left back, a centre back, and a wide player. And to make things even more interesting, I'll give myself only £50 million without adding any money we could get from outgoing players.
Jordan Amavi (LB – Aston Villa)
Alberto Moreno has gone one full season without any player challenging him, making the position his own by virtue of default. Jordan Amavi was one of Ligue 1's best left-backs in the 14/15 season before moving to Villa, averaging 4.6 interceptions and roughly the same amount of clearances p/90 with OGC Nice. A sound defender who also poses a threat going forward. Although he had only played a handful of games at relegated side Aston Villa, there's no denying the talent the French national possesses. He would be a solid addition to the squad. I estimate a region of £12-15 million would be enticing enough for Aston Villa to let him go.
Alternative: Ben Chilwell (£10M), Aaron Cresswell (£15M)
Juan Iturbe (RM – AS Roma [loaned to AFC Bournemouth]) 
Iturbe is a difficult one. He's sort of in-between the big names and the less popular footballers. The Paraguayan winger has been jumping clubs from Verona to AFC Bournemouth since 2011 after joining FC Porto from Cerro Porteño. At 23 years of age, he has a lot of things to work on, especially his finishing. The only thing he has going on for himself is his pace. But since Klopp has an ability to develop certain players, you could take a gamble on him.. His work rate is excellent and has racked 15 assists and scored two in the 15/16 season in Serie A. Roma can be persuaded to sell at a bit of a profit, and would be less of a gamble than Sadio Mane, who would cost around 30% more of what Roma would demand. I expect Roma looking for somewhere around the £20-22M mark.
Alternatives: Sadio Mane (£30M), Mohamed Salah (£14-17M)
Angelo Ogbonna (CB – West Ham United)
Ogbonna moved to West Ham after spending two years at Juventus and only registering 41 appearances with the Italian outfit, and was actually linked with Liverpool three years ago before his move to current Italian champions. The 28 year old centre-half has played a pivotal role for the East Londoners defense, playing 28 league games and averaging 6.61 clearances and virtually zero defensive errors per 90 minutes. West Ham purchased Ogbonna from Juventus in the £10M area, so I would assume the club can be tempted to let him go for £14-17M.
Alternatives:  Kurt Zouma (£20M), Chancel Mbemba (£10-15M)
These players mentioned above and their fees are only an estimate based on how much they were purchased and how much I would pay for them. Given the search parameters, and the budget, these are the players I would choose to bring to Liverpool. Obviously these players will not be replacements for players but a means to bolster our options.