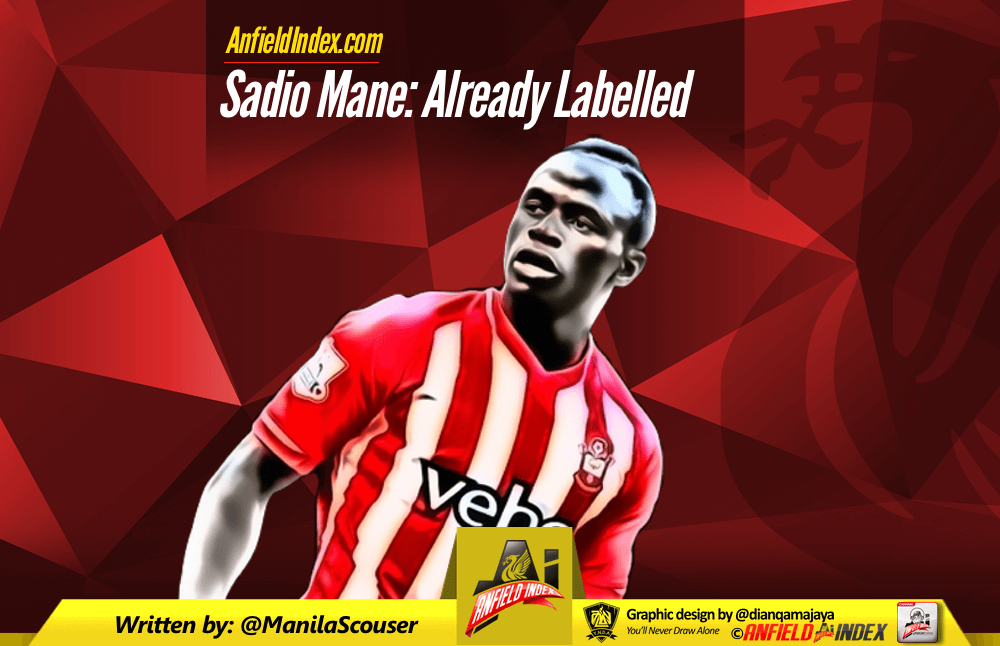 Sadio Mane: Already Labelled
Okay. I've almost succumbed to the fact that we're going in for another Southampton player in Sadio Mane. Which would make him the fifth player Liverpool has signed from the south west club in 3 years, costing us another hefty £30m, which would coincidentally make him Liverpool Football Club's third most expensive signing, with Roberto Firmino moving down the billboard, leaving Christian Benteke and Andy Carroll standing firm in top spot.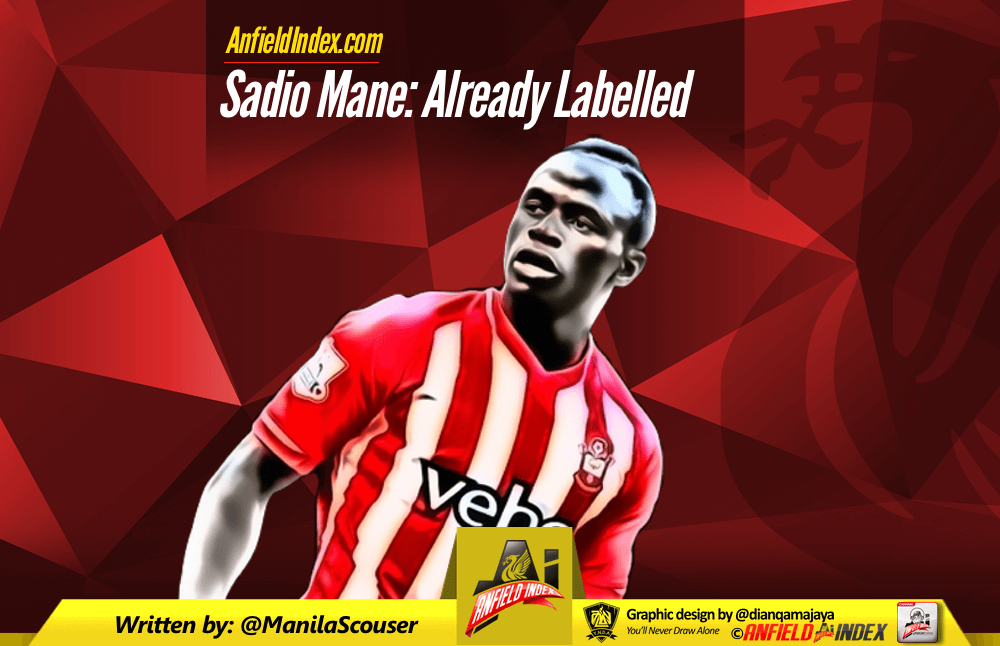 Seems as if we should just buy shares at Southampton Football Club and have it as LFC's own "prove yourself first" club before actually moving to Liverpool Football Club.

I am not innocent in grinding my teeth at this piece of business, but unfortunately my GIF game is not as good as everyone else's to convince the Liverpool hierarchy that there could be better options at a better price.
However, as I do with every footballer arriving at Melwood, I always give them a chance to prove themselves, with Christian Benteke, and Roberto Firmino as the most recent. I, as much as the majority of Liverpool fans can tell you exactly who can be a better alternative to Mane, and trust me, we can potentially make an article a day for a month about each of them, but suggestions is as far as we can go. You wonder what happened when Ian Ayre told us that he listens to the fans on social media? Where's Reus? *insert annoyed emoji*
To step away from Mane a wee bit, Christian Benteke has produced double-digit figures in goals this season, and the arguments are he's done it with far less minutes than most so he should be playing more, which is somewhat true. However, for anyone who's been listening to the AI podcast will know that they've also played around with the idea of him coming on as a different type of threat when opposing players are tired. Normally this is what football clubs have. Options. But the fact is £32.5 million quid is not really something you should want or have for a benchwarmer. We're not financially on par with Real Madrid, Barcelona and Bayern Munich for that to be okay.
Sadio Mane's prospective Liverpool career is already a failure. He's already a bad piece of business, he's already a flop, and he's already horrible. At least that's what you already see floating around social media from disgruntled Liverpool fans. He's already a failure, without having a single minute recorded playing for Liverpool – no, without even holding or wearing a Liverpool shirt in his professional career as a footballer.
The closed-minded supporters will never deem him a success or a good piece of business because, well, Mane's fate has already been decided beforehand, even though he could potentially put up 20+ goals and assists per season (I'm not saying he will, but it's probable), there's no use. Because in their mind, Mane is not warranted to wear a Liverpool shirt, especially for that fee.  We seem to understand the inflation on price tags due to the TV deal, but we apparently want to be exempt from that.  Not happening.
This is yet another example of how we're not helping players settle to Liverpool, but instead, make life more difficult for them. Players have social media and read the paper. Some would say it should be motivation for players to prove us wrong. Yes, and 99% of players will come out and say this. But that doesn't mean he doesn't get depressed about what he sees and reads. That can seriously affect a player's confidence, which is something they need. Losing confidence can be disastrous, it could cause them to try too hard, overthink, and even be afraid to take risks for that final ball, and it could end up in just another back pass. That's not even half of it, and it's definitely not what we need.
I beg all of you, no matter how hard you (and I) cringe at the thought of buying another Southampton player that's not really the price we'd consider buying him, give Mane the opportunity to settle, give him time to bed, and let him work without any more added pressure.