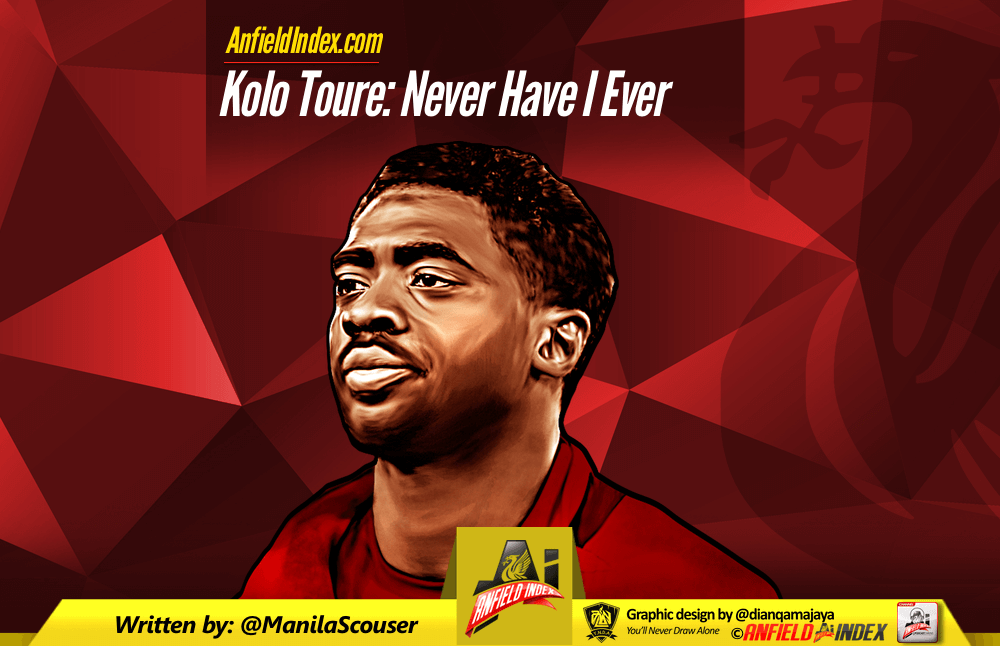 Kolo Toure: Never Have I Ever
Steven Gerrard leaving Liverpool a year ago was the epitome of sadness for Liverpool fans. We've lost a legend, a leader, and a player who could guide academy graduates or incoming players to settle in Merseyside and show them what it means exactly to play for Liverpool Football Club. Plenty of names have left the club in it's history, but only a few are regarded highly enough to be remembered.
Liverpool fans are a fine bunch. We remember, respect, and appreciate the players who join the club and understood what it means to play for the Liverbird on their chest. If you work your socks off, on and off the pitch for Liverpool, you will be recognized and commended for it, and we will defend your name 'til our deathbed.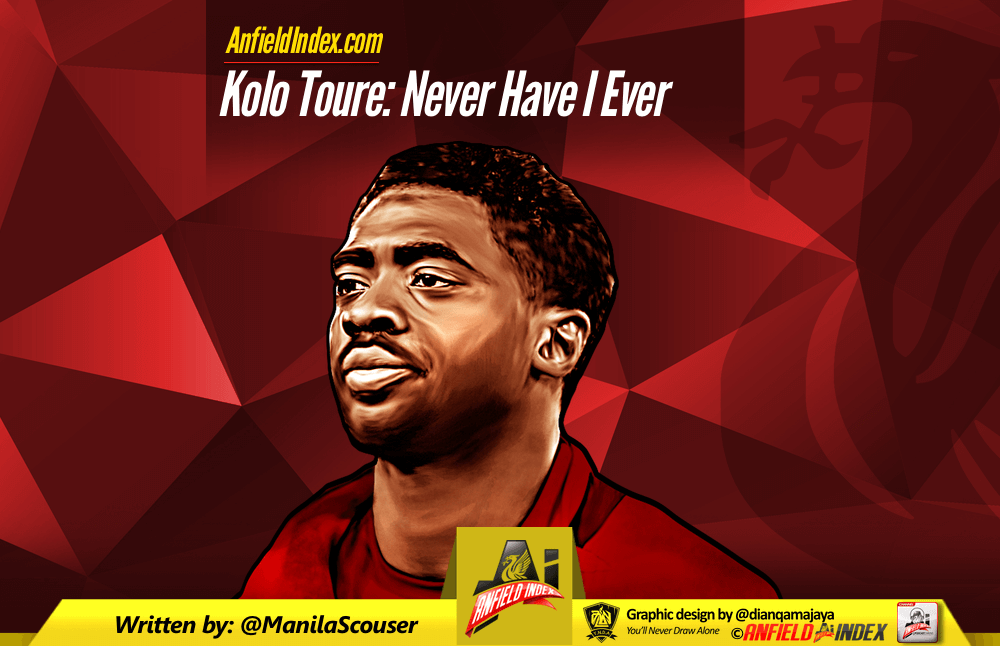 A few weeks ago, Liverpool had announced it's retained players. Kolo Toure was unfortunately not on the list. It was sad day for me and a lot of other fans around the world.
Kolo Toure has produced everything that you expect a veteran footballer to provide for Liverpool. He was exceptional in the latter stages of the season more notably the Europa League Final. The Ivorian physical gave everything he could muster up from his 35 year old body, and was not short in the emotional aspect, as well as spreading his words of wisdom around the world to the fans who listen.  And on occasions he's done more that what's asked from him. That's why I've been so flabbergasted with his departure.
If you told me three years ago that I'd have an emotional attachment with Kolo Toure, who came to LFC as a 31 year old on a free transfer, I'd just laugh at you. Why would I care so much for a guy who looked like there was nothing he could contribute to the club when he arrived?
His Liverpool career have flown by really quick. Within those three years, I understood what he brought to the team but I never fully realised and understood the impact Kolo made on his teammates in the dressing room until I saw Mamadou Sakho run over and celebrate his goal with you. Your attitude is an infection, and it's an infection I'd be glad to catch.
Never have I ever seen a footballer that doesn't take anything for granted, and appreciates every single thing that's given to him, no matter how big or small, good or bad, joy or pain.
Never have I ever seen a footballer so humble as if he doesn't deserve the wages he makes, or the love that he gets from the fans.
Never have I ever seen someone smile so bright that he could make others smile thousands of miles away.
Never have I ever seen someone so strong that he could stand up and comfort others in a game that deemed to be the end of a title challenge, when he had every right to break down and cry.
Never have I ever seen a player bulldoze a referee and act like nothing happened.
Never have I ever seen a 35 year-old defender dribble and breeze past three players before.
Never have I ever seen a 35 year-old outperform your whole team in a European Cup Final and given the man of the match.
Never have I ever seen a footballer that with a smile so contagious that it could translate to people thousands of miles away….. Until I met Kolo Abib Toure. Thank you, Kolo. We love you, and we thank you for all you have given for Liverpool Football Club.