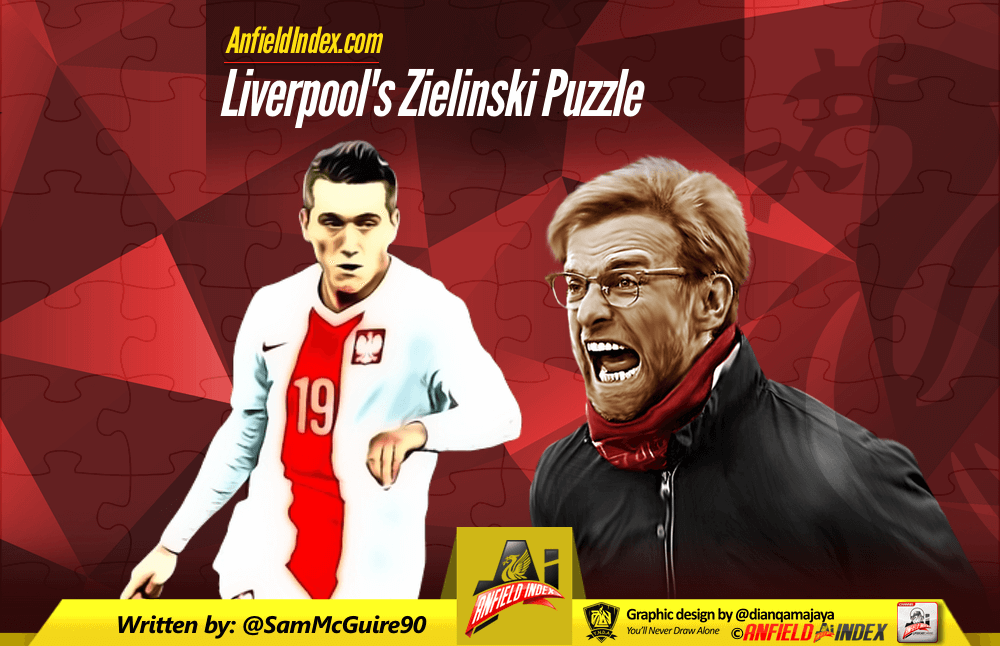 Liverpool's Zielinski Puzzle

The Piotr Zielinski and Liverpool FC saga has been a bit like a high school romance. They even went down the clichéd route of trying to make the other one jealous. Liverpool reportedly cooled their interest in Zielinski and started to look at Gladbach's Mahmoud Dahoud whereas Zielinski and his agent talked about interest from Napoli.
Both are interested in one another, both have dropped hints implying they want to be with each other but for whatever reason something is holding them back and it's yet to become official. It's all getting a little bit boring now.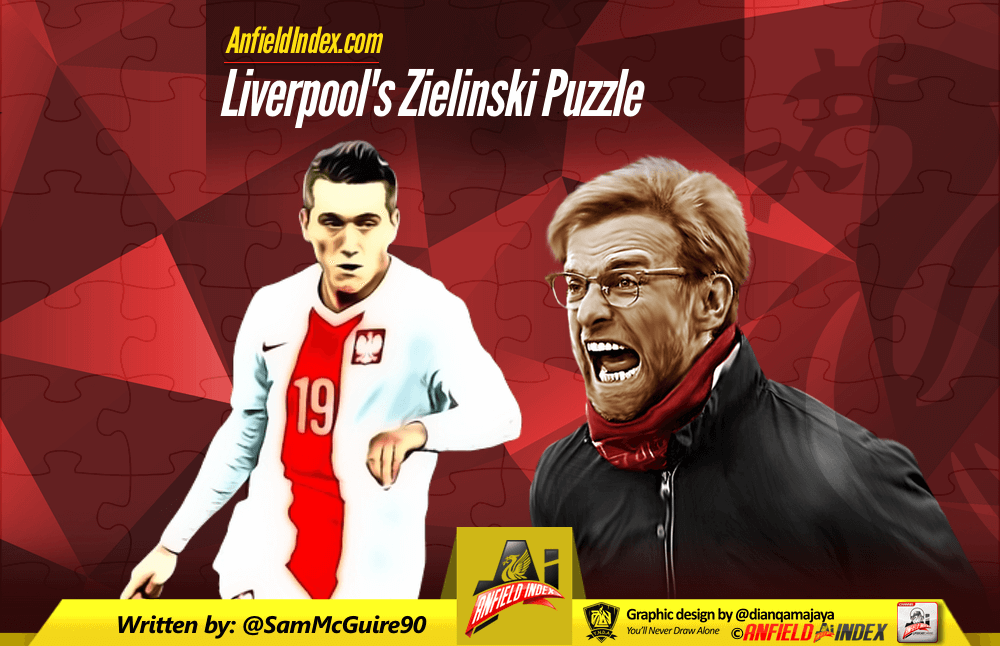 However, since Liverpool have completed the signing of Sadio Mane the Piotr Zielinski deal is once again being talked about. With Paul Joyce reporting that Klopp intends to use Mane out wide it does restrict the positions that Zielinski could be deployed in.
Many that have watched the Polish International will know he's played on the right side of a diamond for Empoli. The luxury of having three centre midfielders means Zielinski is able to make an impact in an attacking sense in the knowledge there are players behind him if the opposition are able to counter the Empoli attack. He's been influential in this role and doesn't shirk his defensive duties but there are question marks over his discipline and defensive positional sense. Playing him in a midfield two could nullify him going forward and also leave the team exposed if he has a lapse in concentration.
That was the main reason for many Liverpool fans suspecting if he were to sign, that he'd play a similar role to Milner, almost as a tucked in right midfielder. But with the signing of Mane that extinguishes all hopes of that as it's unlikely Zielinski starts ahead of Mane. If he signs it's more than likely that he's going to be playing centrally.
Zielinski's Weaknesses
Plenty have talked about Zielinski's strengths and how he'll fit into the team, myself included, but not many have really looked at his weaknesses as a player and how they'll have an impact on the team in the short term.
As mentioned previously, his defensive positioning can be erratic. He's by no means James Milner levels of wandering off but he does have a tendency to get drawn to the ball, which leaves  gaps in behind and fires that his midfield partner will have to put out. That can be mainly put down to inexperience. With more games the less chance of this happening.
Another weakness, one not so easy to overlook, is his handling of opposition players pressing him in or around his own penalty area.

In the screenshot above you'll see Zielinski in possession of the ball on the edge of his own area. He can drive forward, to his left, into the open space and utilise his dribbling ability or alternatively he would lay the ball back to the left centre-back and make the run into space taking the opponent away. He's known for his dribbling ability and breaking the lines so backs himself to dribble away from danger.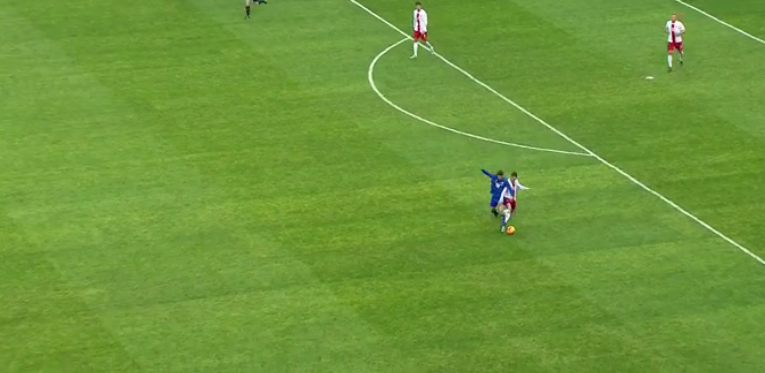 He starts to dribble out before attempting to cut back inside onto his favoured right foot. The opponent stops this and Zielinski tries to then turn back on himself before falling to the floor in the hope of winning a free-kick. The referee doesn't blow and the opposition have a shot that is blocked and goes out for a corner.
This isn't a one-off.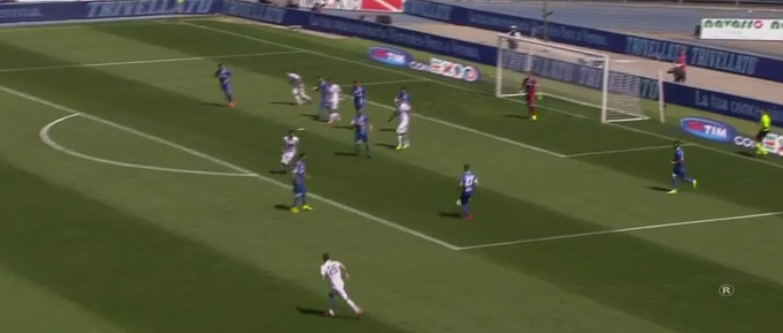 Zielinski finds himself in possession of the ball inside his own area. Once again he could play the ball back to an unmarked man or move forward into the space to the left of the goal.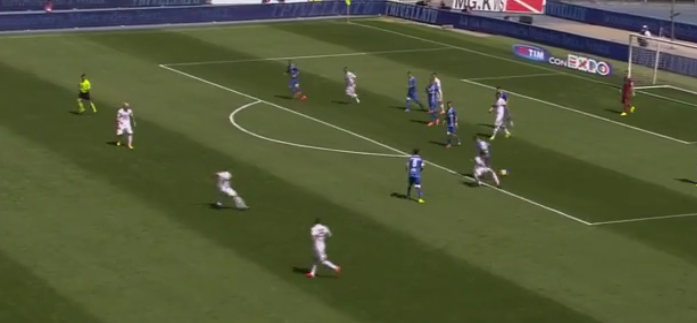 Again he tries to play his way out of trouble and onto his right foot, this time in his own area. The one man press is enough to take the ball off him and despite Empoli having numbers behind the ball the man who dispossessed Zielinski is able to get a shot away which, fortunately for Zielinski, hits the bar and goes over.
These are just two examples but there are countless other times something similar to this has happened. Teams in the Premier League press a lot more than those in Serie A, will Zielinski be able to handle the press and can Liverpool do enough to mask that weakness until the player has adapted to the rigours of the league? Will he even be playing centrally?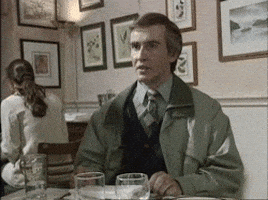 Reds boss Jürgen Klopp clearly has a plan for a player he's spent six months flirting with but it's not one as in your face as others. As things stand the link to Zielinski looks like a random puzzle piece in a near complete jigsaw.