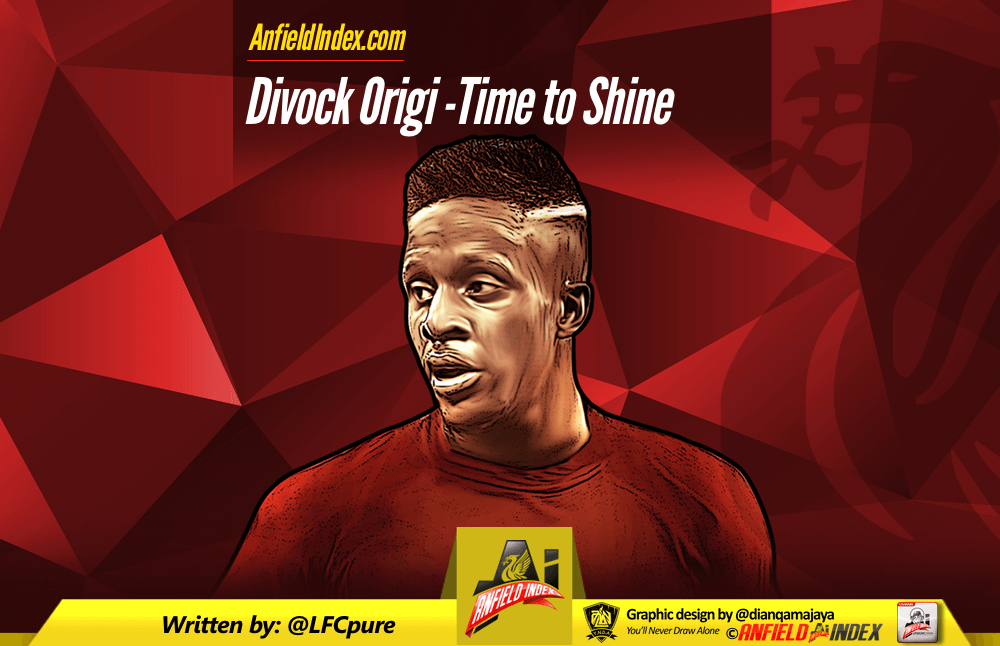 Divock Origi | Time to Shine
The transfer period is a funny and fickle time; it's now become almost bigger than league games, where fans spend all summer concentrating on refreshing twitter feeds and reading gossip columns. There are constant debates about whomever signs the biggest and best players must be the best team, and opposition fans ridicule the teams that have not been active.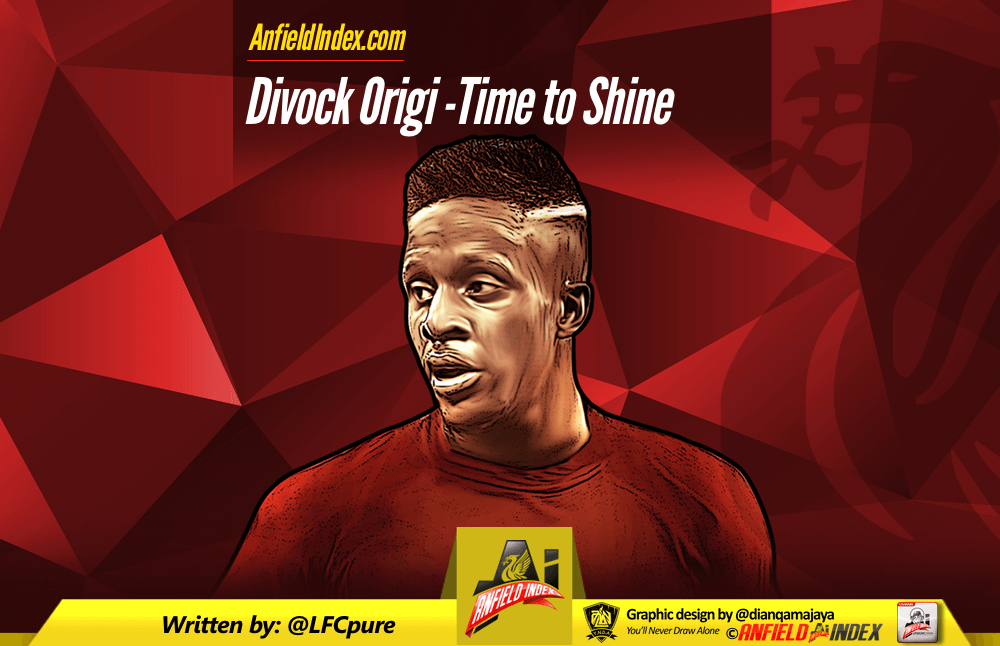 With the excitement (or anger) surrounding the new addition of Sadio Mane, the fans have been talking about him, his inclusion and talking about potential line ups and what struck me is that I did not see a potential team include a player that, in my opinion, could/will play a crucial role next season. The man that Jurgen himself, singled out with the statement 'we will have lots of fun with him'. Divock Origi suffered a turbulent start to his Liverpool FC career, and this, many feel is as a result of Liverpool loaning him back for a season to Lille. When we signed him for a relatively large fee, considering he was 19 year old and cost around £10 Million, he was on a high from a good season (5 goals in 13 games) and had been rewarded with a call up to the Belgium National Team that went to the World Cup, a tournament, which he scored in. The great year was topped off with the announcement that he would become Liverpool's new attacker, not too dissimilar to Mane, and the excitement began. However, it then broke that he would be spending the next season back at Lille, he infamously went 1277 minutes without a goal for Lille, he was being boo'ed by fans, and it appeared quite clear that his head was already in Liverpool. He did have a positive end to the second after ending the 1277 minute barren spell with a hat-trick. However from comparing his two final seasons for Lille, his contribution per 90 had significantly worsened his goal scoring rate almost halved, he was achieving nearly 2 less key passes per game and was being fouled about 1 less every game. This was topped off with him, harshly, being included in the Ligue 1 worst team of the season.

The time then came for Origi to join up with Liverpool, however, it was not an easy start for the young Belgium, his first 9 games in both league and cup was without a goal, and just a single assist in a game against Sion. It was less his statistical contribution that was the issue, but rather, he appeared to offer nothing going forward and looks stripped of any confidence, he did not appear the same man blooming with confidence at the 2014 World Cup. His movement was poor, he was neither dropping deep to collect the ball or running behind the line and it had many fans lamenting his 'poor attitude' and some calling for either a loan away or even to cash in on him. Take out the Sion game, his highest rated game was 6.68 (Whoscored) in his second game against Bordeaux, back in the country he had been playing his trade previously.
However, 3 significant things happened in the next few months of Origi's career. Firstly, Liverpool employed a man who is experienced and arguably the best in the world, in making players feel invincible, in Klopp, the type of man that when Origi sulks, he would hug him even tighter, he openly defended him in the press and talked about what a huge role Origi had to play for a Jürgen Klopp ran Liverpool Football Club. The confidence did not take too long, but often for strikers, there is only one thing that they really need, not the constant backing from managers, of lung busting hugs. Rather, a goal. And in Origi's case, 3. Klopp, Origi and Sturridge decided to treat the travelling Liverpool fans at the start of December, with a 6-1 win in the cup, Origi, the man who people were saying to sell, bagged himself a hat-trick, the confidence visibly returning to him and he scored two rather unspectacular goals but then the old Origi was on the pitch, holding off defenders, running behind the lines, pressurising defenders, and then right when he didn't think he could be happier, he broke behind the defensive line, the shrugged off the challenge of the Southampton and smashed the ball off the inside of the angle bar for his hat-trick, and that was when Origi's career really started.
His goal scoring rate in the next few games did not improve much, but his performances were fantastic for the most part, he was blossoming under the guidance of Klopp, he was still very raw as a player, but fans could now see why they spent £10 million on him. However, December did not end positively, and it was reported that Origi would be spending quite a while out, with Klopp's new favourite thing a 'hamstring injury'. Short term, yes this was a blow, however, long term, this was arguably the most important stage in Origi's career, and he spent the next few weeks in the gym after Klopp personally requested this, as Origi was still being bullied by defenders. During the injury period he went up an entire shirt size, and added 4KG of muscle to his game. He came back unrecognisable to the young man that started the season for Liverpool. He still had the speed, balance, agility of the old Origi but now was shrugging off tackles from some of the biggest and most physical defenders in the league.
He ended the season in scintillating form, scoring the vital away goal against Dortmund when Klopp was criticised for choosing him over Sturridge prior to the game. He then backed this up in the exciting home game against Dortmund with another goal. Wedged between these breath-taking games, he also came on against Stoke and got a brace. The following game against Bournemouth he only played 15 minutes as a rest before the derby. Another start, another goal, this time against Everton, and unfortunately this is where his season ended (as I want to forget the game against Sevilla – however he did make a brief cameo).
Considering the last 4 games where he spent at least 45 minutes on the pitch, Origi scored 5 goals. This form is his most current, and therefore, it confuses me that his name is not even in the mix by fans currently. The thought of a front 3 of Mane, Sturridge and Origi/Coutinho with Firmino behind is exciting. And I feel that next season Origi will once again surprise those of you that have forgotten what a sensational talent he can be, he will be vital on the counter, but with Sturridge for all his brilliance (he is our best player) he doesn't have the ability to break behind defences, he appears to have lost that yard of pace, and with Origi and Mane either side of him, pushing defences back it can allow the likes of Sturridge/Firmino/Coutinho to do their magic.
I know there is excitement and hopefulness about signing and who we need, but let's not forget how excited we were when we signed this guy.