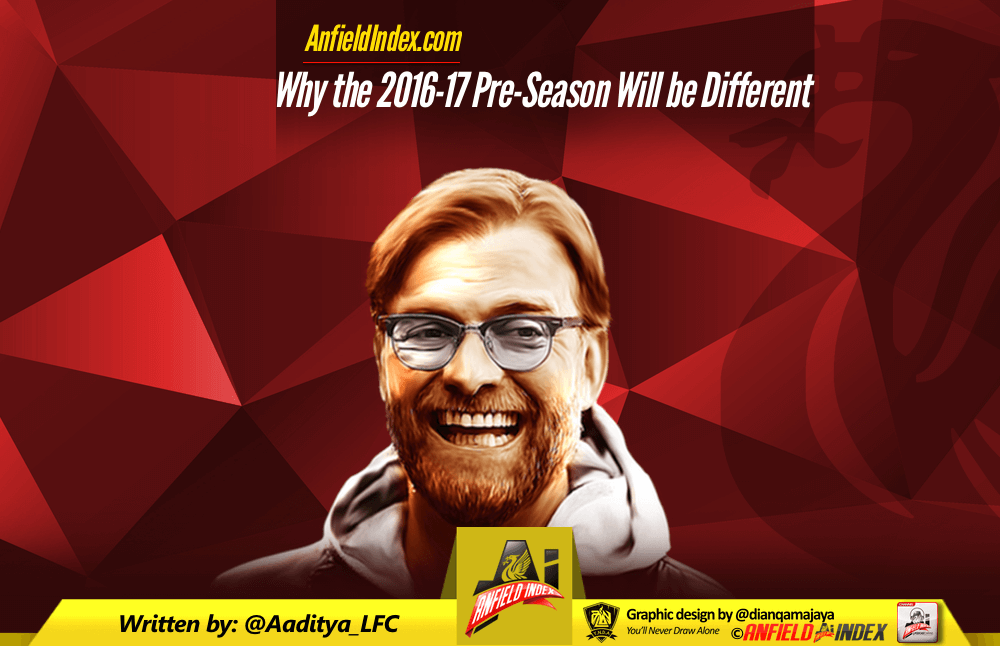 Why the 2016-17 Pre-Season Will be Different
Another season. Another promised new dawn. Another set of big hopes and expectations from Liverpool for the fans. Starting on Saturday, Liverpool will commence their pre-season training as they begin preparations for the 2016-17 season. And as Jürgen Klopp promised, this will be a pre-season unlike any that the players have seen previously in their careers.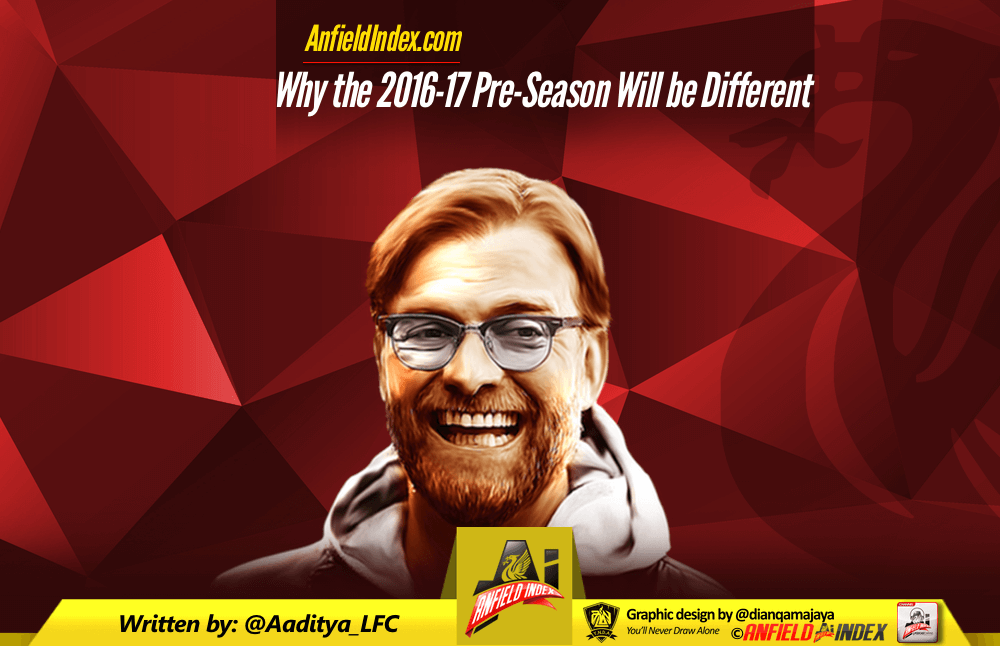 Klopp has long stressed on the importance of pre-season, and how the work in this month and a half would determine a lot of what the team does in the season ahead. In terms of fitness, tactical preparation and for the new signings to acquaint themselves with their new surroundings, pre-season training is hugely important.

When quizzed about Daniel Sturridge's recurring injuries last season, Klopp blamed that on Sturridge not having proper pre-season training for four consecutive seasons, which led to him not being able to build the required strength in his body to deal with the rigours and demands of a long, gruelling season.
Before getting into what the players can expect, I will stress on the planning that Klopp has done. His style and method of playing football requires the players to be at the peak of their fitness and in that regard, Klopp poached two members of the backroom staff from Pep Guardiola's team at Bayern Munich.
Fitness coach Andreas Kornmayer and nutritionist Mona Nemmer have been added to Klopp's team, and they're more than mere namesake additions to the payroll. Kornmayer spent a decade at Bayern, working under the likes of Jupp Heynckes before Guardiola, and Klopp will be looking for him to replicate those methods at Liverpool as well. Staying as fit as you can requires the right kinds and amounts of fuel to be taken in, and Nemmer will be in charge of that.
Klopp has already announced that he will run triple training sessions throughout the course of pre-season. One thing that we lamented through all of last season was the fact that we played so many games that in between them, the priority was rest and recuperation. That meant there was no time for actual training for Klopp to impose his methods on the squad.
Obviously, pre-season will start sans the 12 players who went to the European Championships with their respective countries. But Klopp has got a plan in place for that as well, as he talked about extending those players' pre-season into the first few weeks of the season.
One big difference that I see is that we are playing more matches in pre-season this year. Obviously, the one against Barcelona at Wembley will be the one most talked about, but there are 7 matches before that and one the day after it. In the last 4-5 years, the number has always been between four and six.
Out of the nine pre-season games, five will be played in England, as we travel to Tranmere Rovers, Fleetwood Town, Wigan Athletic and Huddersfield Town before flying across the Atlantic to take on Chelsea, AC Milan and AS Roma. That is followed by the Barcelona game following which Klopp will return to Mainz the very next day to wrap up pre-season commitments.
This is similar to what Dortmund used to do in pre-season under Klopp – Play against some lower league teams within the country, before heading abroad to play the sides with a higher pedigree.
Compare this with last pre-season, when we played the Thai All Stars, a Malaysia XI, two A-League clubs, HJK Helsinki and Swindon Town. There is a marked gulf in the quality of these sides and the ones we will be facing this year.
With us having already signed four players, in Loris Karius, Marko Grujic, Joel Matip and Sadio Mané, and a few more players said to be incoming, it is imperative that they develop an understanding on the pitch, and that Klopp develops an understanding of their abilities, their strengths and weaknesses. Players have to form partnerships on the pitch – the centre-backs, the full-backs and the wingers, the strikers and the creative players – all that can be harnessed better in match situations than just in training.
As much as a manager can see in training, there is nothing which can give him an understanding like a performance in an actual match on the pitch.
Also, it is important for Klopp to assess before the opening league game against Arsenal, as to what his best combination is. The fixture list, and the nature of our first five games means that there will be no room to experiment once the season starts. A bad start could mean that we fall behind the rest of the pack very early in the season, and with the league as competitive as it promises to be, we cannot afford that.
It will be a challenge for the players to adapt to what the manage has promised will be heavily taxing, but as they say, you reap as you sow. Hopefully, the next one and a half months will see the seeds being sown for a highly successful Liverpool season.