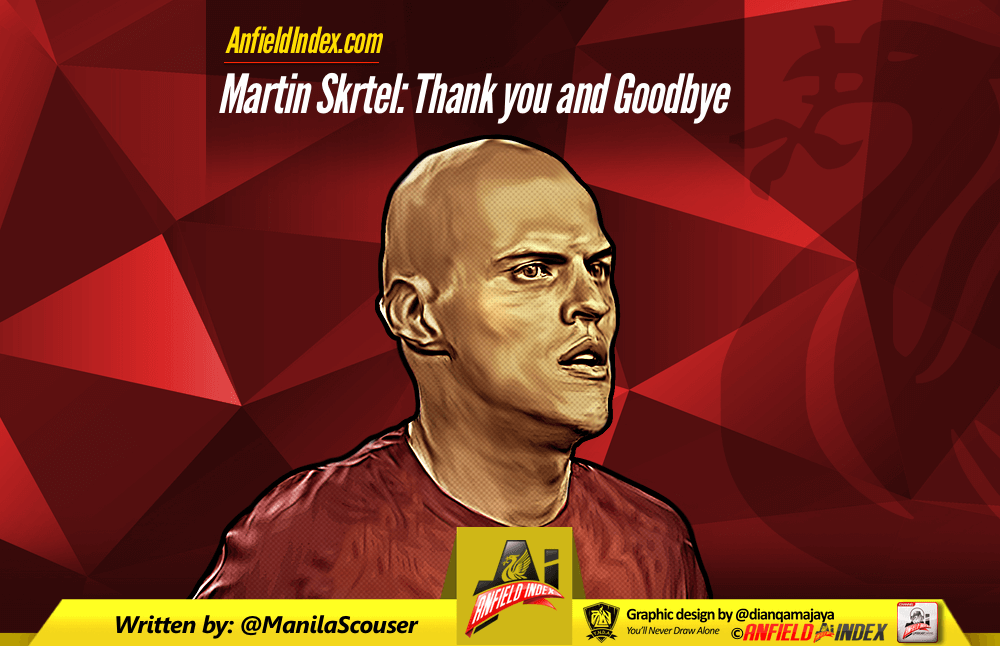 Martin Skrtel: Thank you and Goodbye
From the past to the present, there are players we adore, there are players we appreciate, there are players we are content with, there are players we are disappointed in, and then there's Martin Skrtel.
The fan base are quite divided in opinion as to how they should bid farewell to the Slovakian who spent eight years of his career with Liverpool Football Club, who arrived from Zenit Saint Petersburg prior to.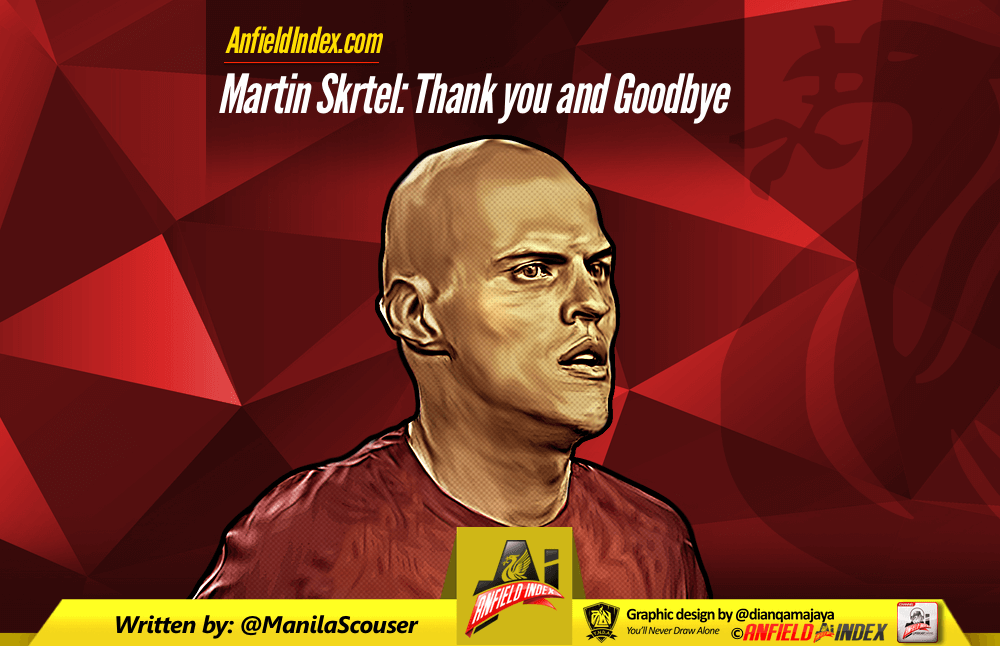 The last four years of his service to Liverpool was memorable, but not in a good way. The guy who once looked so bad ass, so bad ass in fact that he could walk into Burger King and order a Big Mac, or eat nails for breakfast, has declined into a player who opponents toy with.
The painful 3-2 loss to Southampton this season should be proof enough to those who were still arguing he could still have a future at the club that he is no longer performing well to play for us. I understand that he just returned from injury, but error after error somewhat leading to the goals is just not an excuse we, or I could tolerate anymore. I remember specifically telling my mates that if you put in a player (Skrtel) who can't defend at all, and a player (Benteke) who can't score for his life, a comeback was bound to happen.
Skrtel was a goal-scoring centre-half. Unfortunately, he scored both on our behalf and against us. I remember even Jamie Carragher was ecstatic that he's no longer the record holder of most own goals in a Liverpool shirt.
Despite his evident flaws, Martin also has produced a fine service to this football club. As Shankly once said, "If a player to be good enough to play at Liverpool, he must be prepared to run through a brick wall for me then come out fighting on the other side."
Skrtel has done that. Although flaws are what most people see in players, especially how they view Skrtel, you can't argue that he hasn't given a service to the football club that should be commended.
In fact, he should be somewhat commended for the 2-2 draw against Arsenal at Anfield last season. His head was badly injured, but still wanted to continue playing. And in result, he rightfully scored the equalising goal. If that doesn't scream a player running through a brick wall for the football club, I don't know what is.
I'm not his biggest fan. I've slated him plenty of times, probably just as much as anyone else on social media. But you then realise either by someone telling you or by yourself that even though he's not produced the best performance over the course of four years, he still should be respected for service he's duly provided for Liverpool.
However, things changed, especially a few days ago when a post on social media went viral regarding his departure of the club. His friend had posted on instagram with foul words towards our manager. And even Skrtel had said he hoped Jurgen wouldn't see it.
Sorry Martin, we saw it. I was convinced that respect needed to be given for what you've given to the football club, but after recent events, I'm not quite sure I have the heart to do so any longer. Your apology didn't seem sincere either.
To wit, all I can say to you is wishing the best to your future career with your new club and all your endeavours. Thank you, and goodbye.