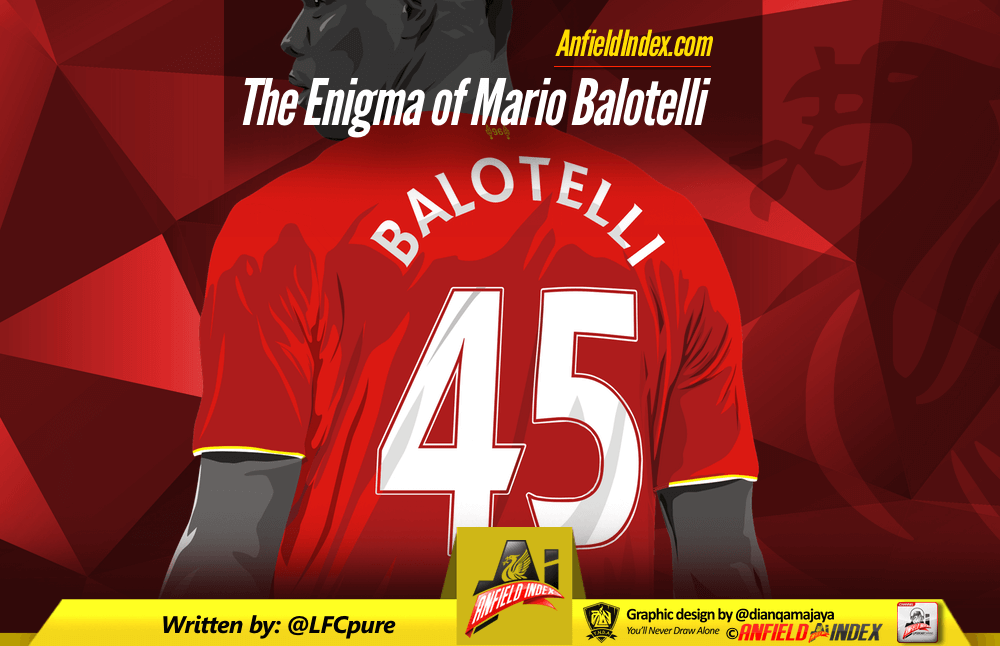 The Enigma of Mario Balotelli
Mario Balotelli – one of the biggest enigma's in world football. Balotelli and his 'potential' have been talked about now for years. This article won't be looking at stats because quite frankly they do not show the real Balotelli, this is just my view. The harsh reality for Mario is, he is 25 and soon to be 26, and despite some famous and unfortunately infamous moments, Balotelli has never got to a whisker of his massive potential. Does that mean he has underachieved in his career? Definitely. Can he live up to the hype? Yes.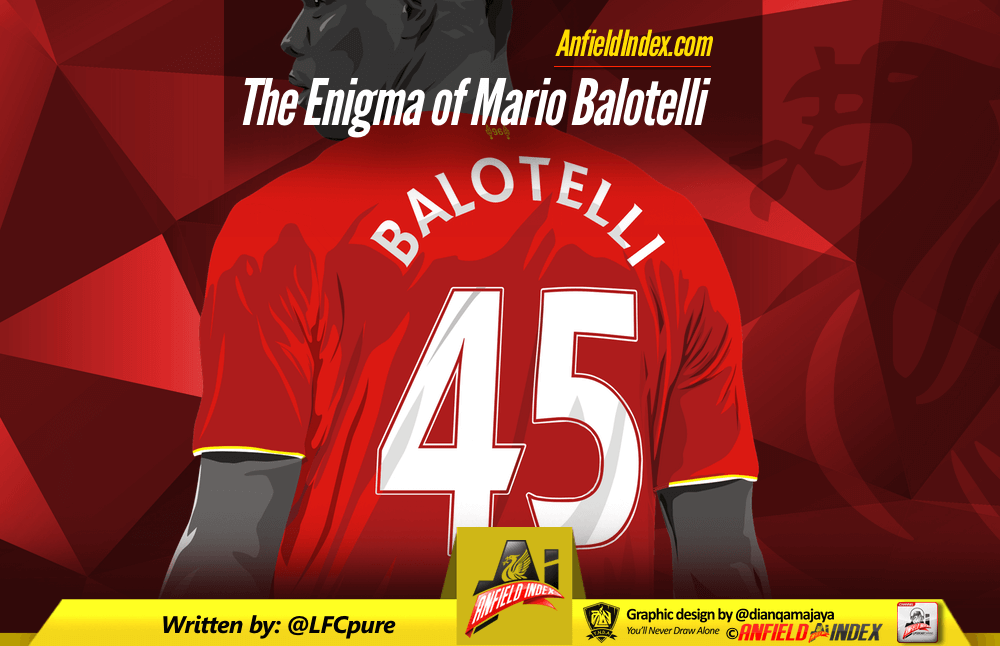 To do this there are two people that stand in the way, Jürgen Klopp and Balotelli himself. To begin with, let's focus on the latter, Mario Balotelli has said for arguably three consecutive seasons that 'it is a new me' and that he was ready to 'concentrate on football' and to be fair to him, his off-field antics have lessened. However, there still seems to be something that is making Balotelli a rather underwhelming player, he seems to have lost that initial flair from his first spell in Italy, his fire appears to be extinguished. This may well be through English football, its media and the pressure of being a 'wonderkid' (from his time at Man City). Whatever the answer is, it is now clear that Mario Balotelli is stripped of confidence, and as you will see all around the world of football – confidence is everything.

It is now time for Balotelli to concentrate; work hard in training and prove that he deserves a second chance to pull on that Liverpool shirt and walk out to the famous "You'll Never Walk Alone" being belted out by the famous Kop. But it will take more than that, he needs someone that can discipline him, whilst showing him all the love he needs to get that fire back. Mourinho couldn't do it, Rodgers couldn't nor could Mancini. However, I feel that if there is one man that can, it is the man currently manager of Liverpool Football Club. Klopp has made it clear that he is not interested in Balotelli, it is widely reported that we are trying to offload him to pretty much anyone that is willing to pay around £10 Million. Klopp in his autobiography said he would not work with a player like Balotelli (after he threw a dart ay a youth player), but as Balotelli said himself, he is a changed player. He now has a short period of time, to prove to Klopp and the team that he should be in their plans for the' new look' Liverpool FC; it is very unlikely he will. However, no one can doubt that Balotelli has ability, somewhere locked inside, maybe he will never unlock it, but if he can, then he could prove to be an important member of our team going forward.
He did show brief spells of positivity when partnering Daniel Sturridge and he has that bit of 'nastiness' that can be vital in building a successful team. It's nice to have the likes of Coutinho and Lallana but sometimes, we have a tendency to be bullied, and by having people like Matip, Grujic and a more commanding goalkeeper in Karius, we are building a team that still has the flair and gifted ability of the Brazilian duo (not Lucas) but also has a bit of German steel about it. Balotelli could fit into the mould. Furthermore, I feel like he is not wrong when he spoke about his negative relationship with Rodgers. It was a strange situation, and many so called 'committee' players such as Emre Can and Mario Balotelli did suffer in Rodgers' reign. Klopp may well give him the chance that he needs, and he could unlock Mario's potential – and if he did, then we could get a very very special striker (Youtube Balotelli v Germany).
However, the chances will be slim, with Daniel Sturridge looking fit and firing; Origi providing the pace and power and Ingsy being a solid back up, the chances are probably not going to come. Furthermore he is yet to show that pressing style football that Klopp loves, and therefore would need to change his style of play, as from his first spell at Liverpool, he rarely pressurised defenders and tried wild shots from outside of the box instead of looking to pass and move. Mario now needs to understand that if he wants to become a Liverpool player, he needs to prove he is worth it and can change in both mentality and style of play.
Whatever happens, Balotelli CAN become a brilliant player. If he will, is another matter altogether.