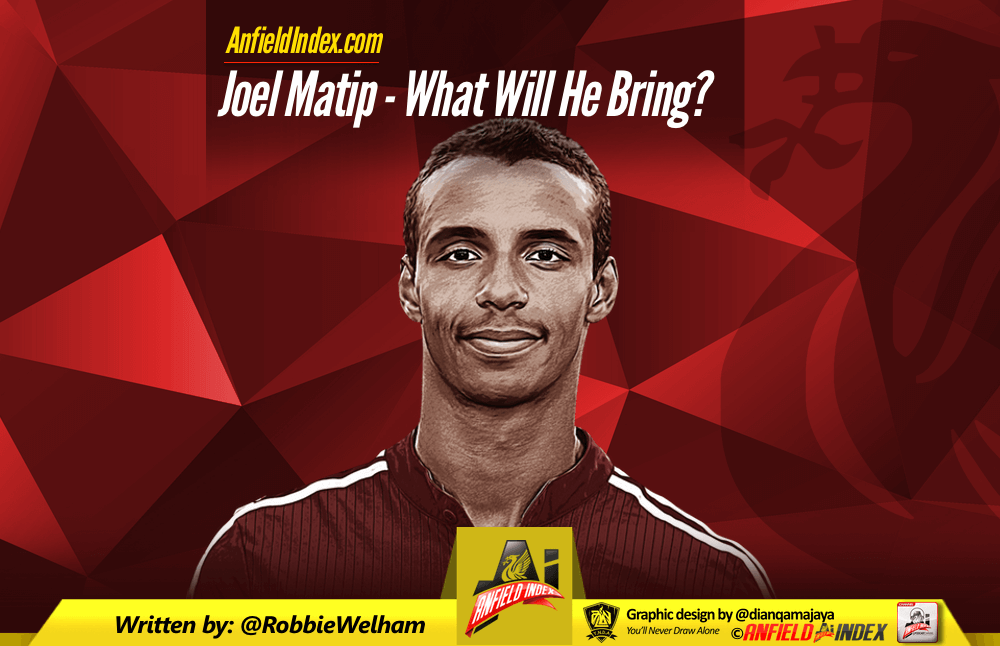 Joel Matip - What Will He Bring?

As of 1st July 2016, Joel Matip was officially a Liverpool player. The Cameroon international will join the reds on a reported 4-year deal after agreeing a pre-contract in January to become a member of Jurgen Klopp's renaissance.
At 6"3 Matip is a real presence in the air, he won an impressive 75% of his aerial duels last season (much higher compared to Sakho 61% and Skrtel 67%, slightly beaten by Lovren with 78%) and all 3 of his goals in the Bundesliga were headers. This is a very assuring stat for LFC fans, as even since Benitez, we've always struggled to score from, and defend set pieces; so a figure like Matip in our defence could finally solve that problem. Matip's reading of the game is also fantastic; he averaged 2.97 interceptions per game last season, which is more than Mats Hummels (2.71), Jerome Boateng (2.01) Andreas Christensen (2.65) and Omar Toprak (2.93). The only Bundesliga defender who finished in the top 5 with a higher number of average interceptions per game was Jonathan Tah of Leverkusen with 3.24. His stats in this aspect blow all of LFC's defenders out of the water too, the highest being Skrtel with 1.96. Matip's final main strength is his pace; it's a very rare occasion that strikers beat Matip in a one on one sprint as he has fantastic acceleration for such a tall man, along with very good sprint speed. All of these attributes combined should fit very well into Jurgen Klopp's high-line gegenpressing system.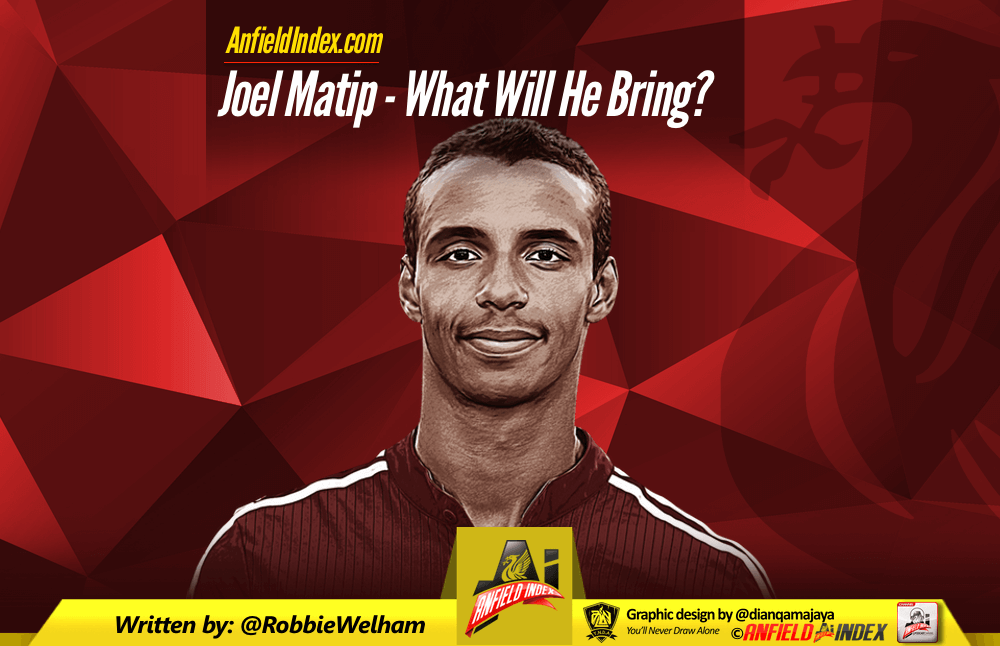 Matip had previously been accused of taking a little too long on the ball from time to time, as he likes to play the ball out from the back. In 2012/2013 he made 3 errors that led to goals in the Bundesliga. Compare that to 2015/2016 however, he made 0 errors that led to goals. This is clearly a sign of the maturity and experience that Matip has gained over the last couple of seasons, which he will hopefully bring to a error prone LFC back-line. Liverpool made the most defensive errors (32) last season in the Premier League, 11 of which led to goals. Matip's calm and collected style could provide a lot more stability, so long as he picks up from where he left off in 2015/2016.
This is all looking very nice indeed, however, defensive stats are not particularly reliable due to teams style of play and the fact that lower ranked teams will have a lot more defending to do; so stats like blocks per game etc. will be much higher for players playing for Stuttgart and Hannover rather than the likes of Dortmund, Bayern and Schalke. So what do the German Press and players think of Matip?
The view on Matip from Germany is clearly a very well respected one. Dirk große Schlarmann, a German Journalist, stated, "This season he made a big step and reached another stage in his development… Now he is the boss in defence… He is now in the top 10 defenders in the Bundesliga and still has more room for development." This development could almost certainly happen under Klopp. The Liverpool manager has known about Matip for about 5 years now from his time in the Bundesliga, so knows his style of play, what his strengths are, and what can be improved. Matip had to be an integral part of the Schalke defence last season due to injuries to Howedes and Nastasic, and he certainly stepped up to the plate. He and Ralf Fahrmann had to lead from the back, and they did a fantastic job of doing so, with Matip receiving the second highest average rating for a CB last season from whoscored.com, second to Mats Hummels. After hearing that Liverpool had signed Matip, Fahrmann went on to state that Matip was Schalke's best player, and that he feels like he is at a similar level to Germany international Jerome Boateng. Very high praise indeed. Hopefully Matip will bond with Karius in a similar manner.
Matip is very experienced for someone so young, at 24 years old; he made almost 200 appearances for Schalke, including matches in the Champions League and Europa League, as well as being a member of the Schalke side who won the DFB-Pokal in 2010/2011.
It's looking like Matip will almost certainly be a main starter. With Skrtel half way out the door, only time will tell who will partner him in defence out of Sakho and Lovren. Matip prefers to play on the right of the centre back pairing, so with the left footed Sakho on the other side, it may be a match made in heaven, but a rejuvenated Lovren certainly deserves a chance to prove himself in the side, and may form a bond with Matip like he did with Sakho towards the end of last season. All in all he seems like a fantastic addition to our squad, and I feel he may be leading our defence for many years to come.