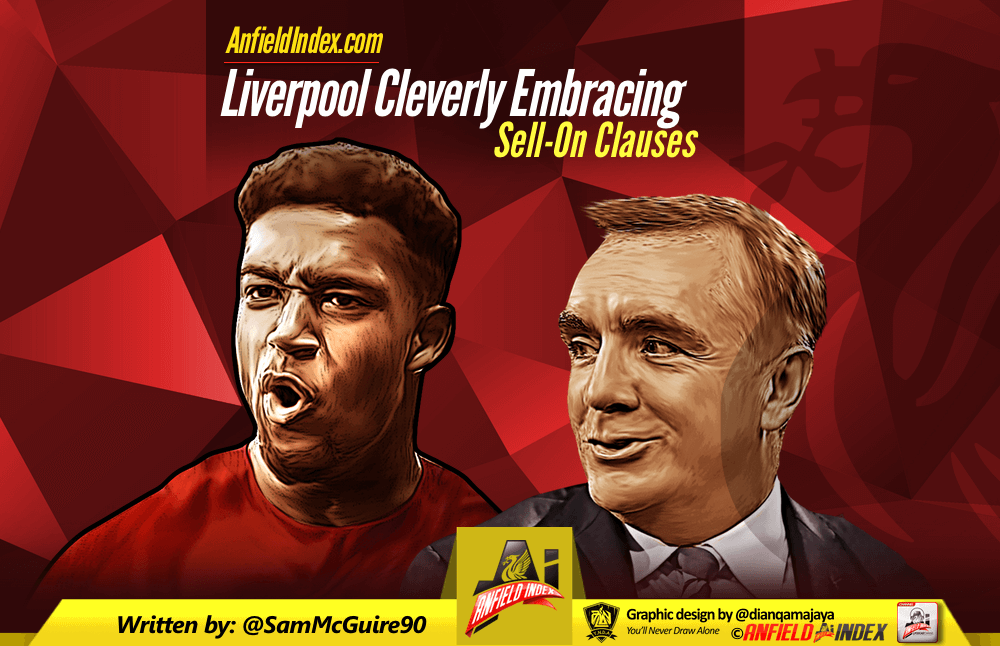 Liverpool Cleverly Embracing Sell-On Clauses
Buy-back clauses. Percentage of future sales. Neil Jones of the Liverpool Echo commented about how Liverpool are now adopting a more continental approach when selling players. Copying the likes of Barcelona and Real Madrid by adding clauses into sales. English clubs are slow on the uptake, It's one of the many things European clubs do that makes perfect business sense.
FSG are first and foremost businessmen so it was only a matter of time before they embraced this approach when selling players that the club envisage to have potential to really kick on in the future. Until the Sergi Canos deal a few weeks back these types of clauses in England happened to be reserved for Football Manager games. Now,  any player under the age of 22 linked with a move away from Anfield has fans on Social Media demanding the club negotiate one, or both, of these clauses into the sales.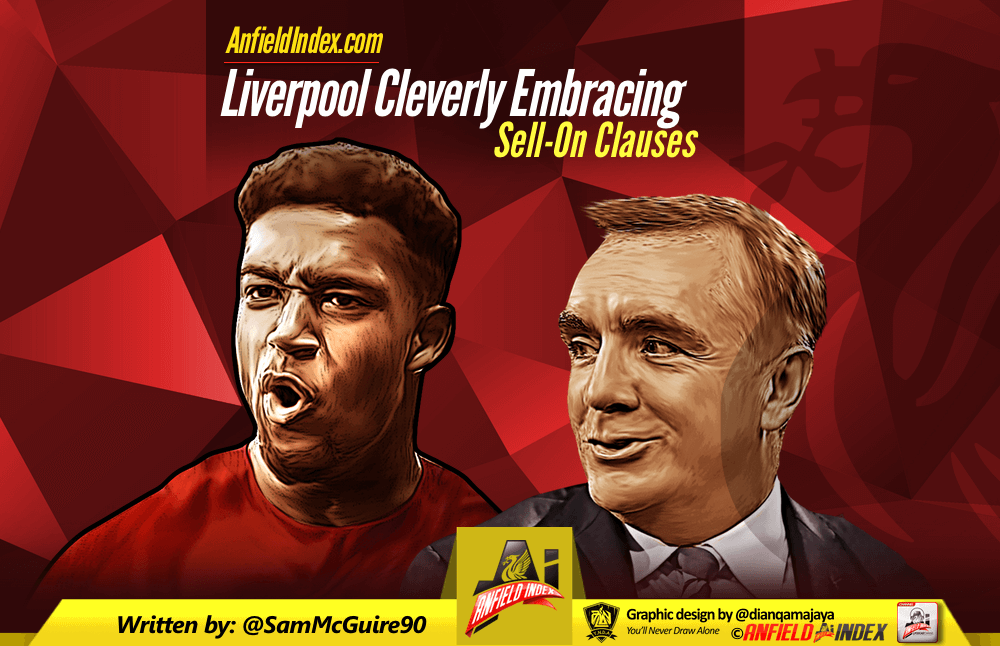 Some people may look at these clauses as a negative. After all these clauses work in favour of the selling clubs so the buying clubs take the risk, pay the money, develop the player and then have the player snatched away from them.  It should however be viewed as a positive in the long term. It means clubs who go out and buy these players are being financially compensated if these players turn out to be as good as was expected. As things stand there's nothing out there, no ruling or laws, to act as a deterrent for the likes of Chelsea to have 1,000 youngsters on loan every season. At least these clauses mean, especially the buy-back one, means the buy clubs come away from the deals in a better financial position than if they were to just loan the players.
The buying clubs reap the rewards of having a talent at the club and then get a payoff for it. They're effectively being paid to play a player. A prime example of this is Juventus with Alvaro Morata. The Spanish forward moved to the Italian giants in a 20 Million Euro deal in the summer of 2014. Real Madrid activated their buy-back clause this summer and brought him back to Spain for 30 Million Euros. Juventus earned 10 million Euros in what was effectively a two year loan spell. In those two years Morata's goals helped fire the club to two Serie A titles, two Coppa Italia's (he even scored the winner in the final against Milan) and a Champions League Final in 2015.
Juventus benefitted from not only the extra 10 Million Euros from the transfer but the prize money they won from the tournaments that Morata helped the club win. Tournaments they may not have won without the player.  It's a bit like gambling. Is it really worth £20 at 1/1 odds or should you bet £10 on 9/1 for a greater return? Morata was always going to score goals. Madrid were always going to activate their clause. He was a safe bet for a quick return.
Liverpool added a buyback option into the Canos deal. Hypothetically, say he joins Norwich, scores 20 goals and helps fire them to promotion before Liverpool pay £8 million to buy him back to then sell on to a Premier League club for £15 million. It might be sneaky but it's a deal that benefits all parties. The player get's invaluable game time and exposure, the club make a healthy profit on a player who looks unlikely to ever be Liverpool standard and Norwich earn £5 million from the transfer as well as money from the promotion to the Premier League.
With how out of control the market is right now it should be a mandatory to have the buy-back or sell-on clauses in every single out-going deal. Andre Wisdom, Tiago Ilori and even Lazar Markovic if he is to be sold. Just because these players haven't excelled at Liverpool doesn't mean they won't do well elsewhere and start getting attention ahead of another big move. Liverpool reportedly pocketed £3.6 million from Jonjo Shelvey's move from Swansea to Newcastle meaning they ended up receiving just short of £10 million for a player they bought for £1 million.
Liverpool's business deals are often criticised but their strategy in investing in young players really paid dividends. £75 million from the sales of Raheem Sterling, Jordon Ibe and Jonjo Shelvey. It will be more as both clauses have been added into Ibe's deal. £15 million for Ibe sounds a lot but given he's English and has both Premier League and European experience is it really that much? It's really shrewd business on Liverpool's part to start to embrace these clauses.