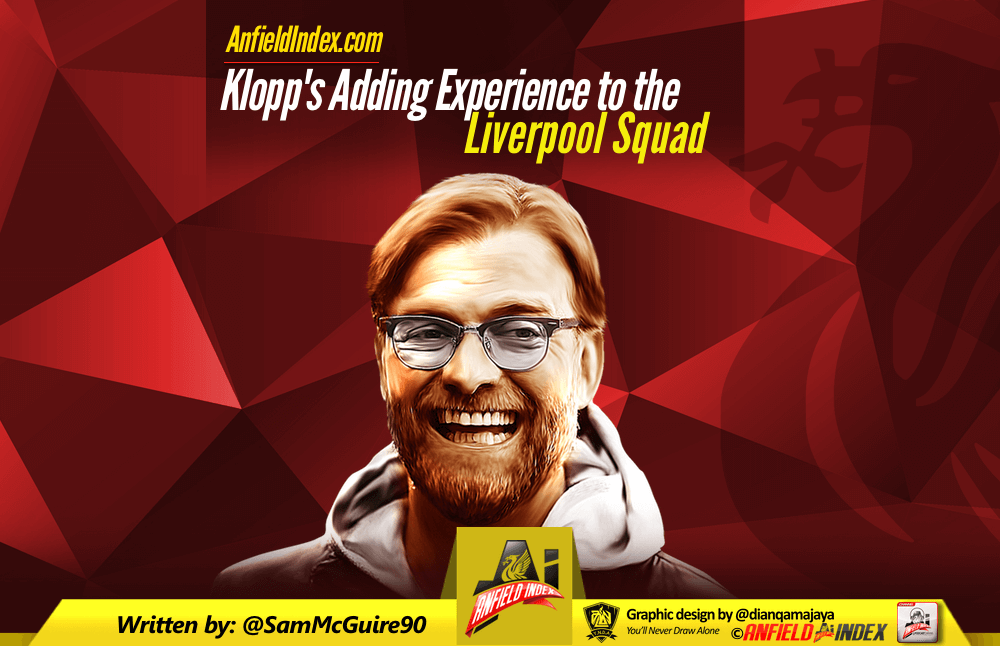 Klopp's Adding Experience to the Liverpool Squad

Football blurs logic. In most walks of life when you say somebody is experienced at a job it means they have firsthand experience in that role, it doesn't mean they're just getting on age wise.
Yet in football there seems to be a misconception that when a player in their late 20's/early 30's joins a club they automatically add experience to the squad regardless of their playing history. The theory works under the assumption all players of that age have experience and any player that arrives with the press announcing they'll add experience must be within those age parameters. It's an easy sell for websites these days. It doesn't take into account this player could have followed the Richard Wright career path and sat on the bench for years.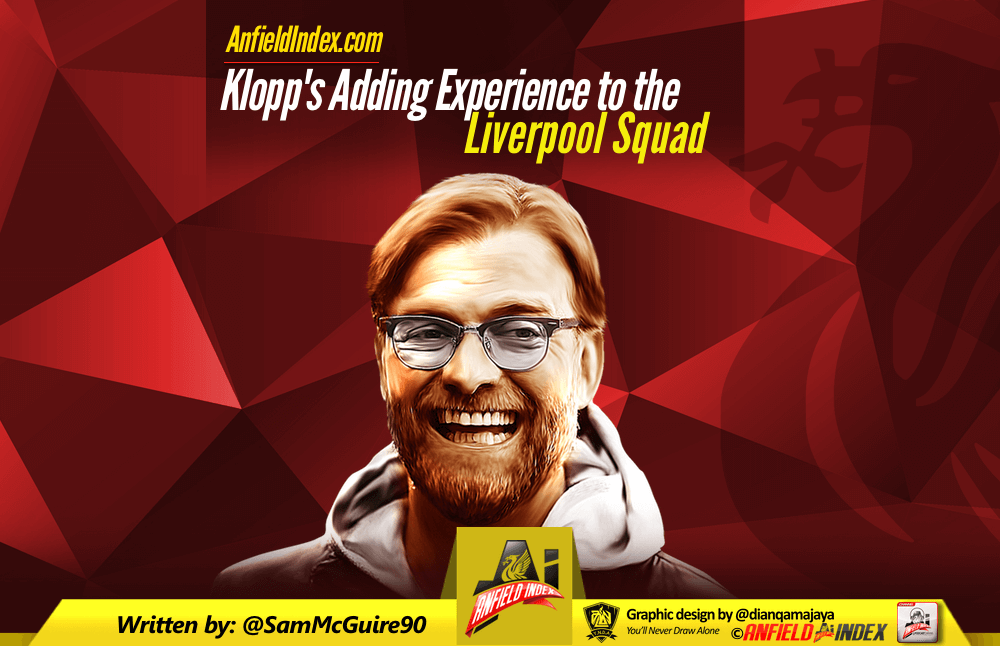 Alex Manninger has recently been linked with a move to Liverpool as a third choice 'keeper with many of the media outlets reporting that the Austrian would bring a lot of experience to an inexperienced backline. The 39 year old made his debut way back in 1995 but despite this is yet to make over 250 first team appearances. He's been on the books of fourteen different clubs and has 33 caps for his national side. He's by no means adding experience.
The media often talk about Klopp's Liverpool lacking experience due to their young age. It's amazing how ignorant those in the media are. The players may be inexperienced in terms of age but not in terms of their football careers. The Liverpool model of buying potential works with the idea that the players will all come into their prime around the same time. The club understands the importance of game time for the development of these players.
In the squad the club currently possesses Emre Can, Daniel Sturridge, Nathaniel Clyne, Philippe Coutinho and Roberto Firmino. These five players are almost universally included in every starting XI that Liverpool fans come up with. The average age for these five players is just 24 years old but each have averaged 230 first team matches. All have European experience and all have been capped by their international side.
Liverpool have been active in the market this summer bringing in what you assume will be three new starters in Sadio Mane, Loris Karius and Joel Matip.
Once again the three players have an average age of just under 24 years old. Karius, in spite of his young age for a goalkeeper, featured in close to 100 Bundesliga matches for Mainz. Exposure to minutes for a young goalkeeper helps their development immeasurably. He was playing against high level opposition on a regular basis.
Joel Matip arrives having featured in close to 300 matches for Schalke and Cameroon. Nearly 270 of those matches came for Schalke, a side that regularly feature in Europe – both Champions League and Europa League – and often finish in the top 4 in Germany. Matip has experience playing in high pressure games from a young age.
Then there's Sadio Mane. The 24 year Senegalese attacker joins having amassed over 150 appearances in spells at Red Bull Salzburg and Southampton. Not only that he joins with European experience, a history of winning and a style not too dissimilar to the one Jurgen Klopp was famed for at Dortmund. If he has experience playing a high pressing system then he'll bed in a lot quicker. It's an important factor overlooked time and time again.
All three of these new signings arrive having been starters at previous clubs. Sometimes you can look at a player's history and it says they've played 300 times but half of those are 10 minute cameo appearances. That's not the case with these three. They join a core contingent of players who are young but experienced and will be key as Liverpool look to build not just for the future but for the now.
In the modern game young players aren't frequently given regular exposure to first team. More often than not the pressure gets to the manager and they go with the tried and tested formula of older, 'more reliable' players. It means younger players have to wait for their chance in the first team unless they're exceptional talents. Liverpool are lambasted for buying potential because fans tend to want results now. They're impatient and don't look at the bigger picture.
Not many teams in the Premier League these days will be able to say their starting XI has an average of around 25 but have, on average at least, 250 appearances to their name. Even fewer would be able to say they have a starting XI of players with experience in Europe, internationals and experience in finals (albeit the club lost in both finals last season) at such an age. Potentially it means these players hit their peak with an abundance of experience playing together like Klopp's Dortmund side did and can tear up the Premier League.
Liverpool have not only added experience to their starting XI but to their squad.. If the three new signings do start it means Simon Mignolet, one of Lovren or Sakho, and potentially Adam Lallana drops to the bench. The first team improves and the bench has a lot more experience on it, as well as quality to an extent.