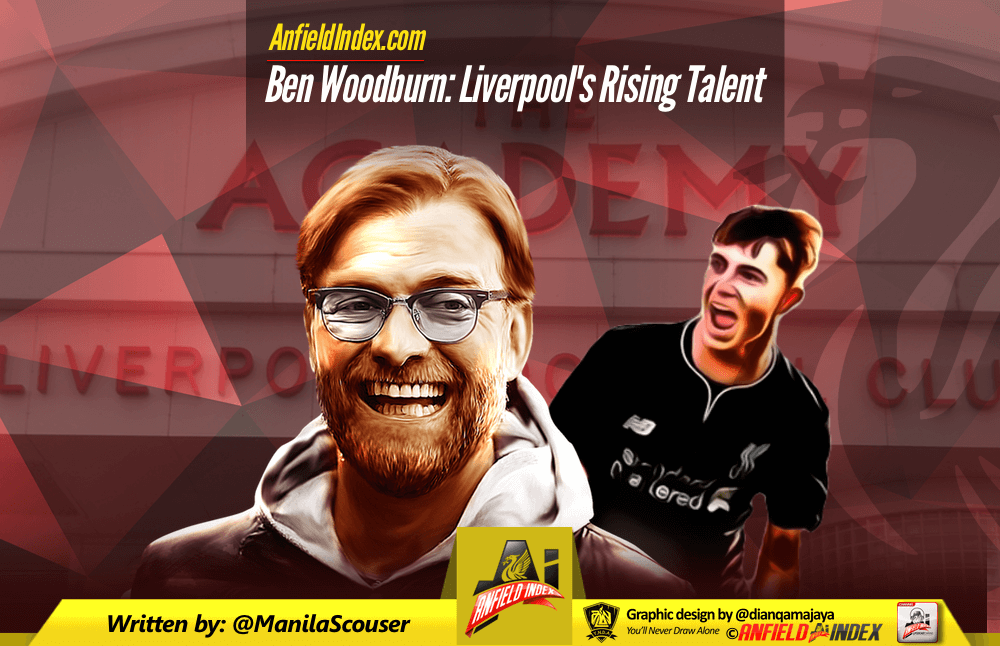 Ben Woodburn: Liverpool's Rising Talent

Ben Woodburn has been making headlines recently after great cameos for Liverpool in their first two pre-season games against Tranmere Rovers and Fleetwood Town. The 16-year old (yes, he's just 16) Welshman has produced a fine performance in both games and has surprised many Liverpool fans who don't regularly follow the club's academy teams. And even before he made his senior bow for Liverpool, he scored a goal against Cardiff City during their FA Youth Cup campaign that went viral on social media, controlling a 50-yard pass with his chest and chipped the goalkeeper outside the 18-yard box. It's kinda siimilar to some Uruguayan fella who did the something similar for Liverpool against Newcastle in 2012.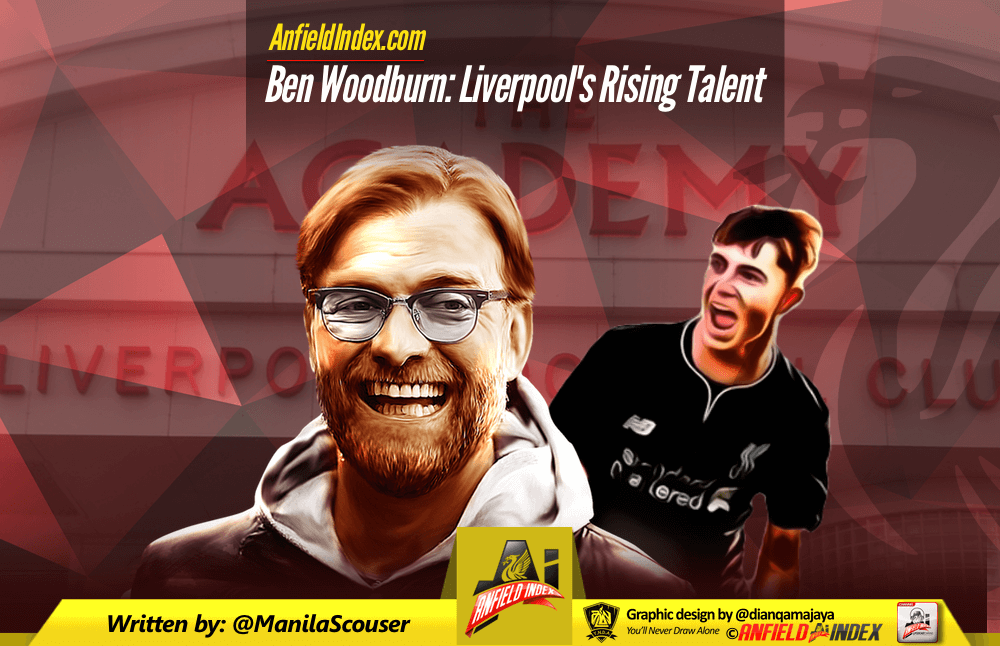 Woodburn, who is highly regarded by the academy hierarchy since he's joined, has progressed rapidly under the guidance of Neil Critchley, coach of the U-18 squad. But for me, he's possibly the most gifted attacker the academy has produced in this decade.
Primarily a forward, Ben also has the ability to play on the wide left as he's done for Liverpool in their past two games. With Neil Critchley using a 4-4-2 diamond up top on a number of instances, he also has a very good striking partnership with Toni Gomes, whom has recently signed his professional contract for the club. They both have formed a formidable bond as their team's primary source of goals, and played a major role in the U18's 5-0 and 5-1 routs against their Everton and Sunderland counterparts.
What really impresses me the most is his mindset. He's very direct, and prefers to play the ball forward rather than using the safer option to return the pass and recycle the ball, which is what I've seen a lot of from most of the players in the past couple of games. He could be extremely proud of how he took the chances he's been given to impress Jurgen Klopp. Both Woodburn and Ovie Ejaria's performances have given us supporters a reason to feel more confident about the players who graduate Kirkby.
Billy Liddell, Ronnie Moran (who was part of the Bootroom era), Steven Gerrard, Jamie Carragher, Robbie Fowler, and Michael Owen among many others have came through the ranks of the Liverpool academy, which is now considered as one of the best and most prolific academies throughout the country, and even the world. Kirkby also recently retained its Category One status under the Elite Player Performance Plan (EPPP).
Should Jurgen Klopp look to combine both Melwood and Kirkby into a single platform, it would be a big boost for kids who aspire to play for Liverpool Football Club. Integrating the academy into Melwood is nothing but a sign of positive progress in my eyes. It will give Klopp and his successors regular opportunities to look at Liverpool's reserve players, which would mean we can expect plenty more young players who would shine for the club in the future.
Although it's a standard necessity for all the players from Kirkby, Ben Woodburn should really start hitting the gym to build up some muscle. Although I'm confident it would be a part of his development plans, it worries me that he might not have the physical build to cope with the demands of the Premier League. As I've said before, there are a number of players, Trent Alexander-Arnold in particular, who possesses tremendous talent but I can't help see him being blown over by a single gust of wind, or bullied with the slightest push from someone like Diego Costa.
That being said, I wouldn't be surprised if Ben Woodburn would be awarded a professional contract at the end of the season. Woodburn would be 17 by then, and he'd be at the perfect age to move on to Melwood in order to learn and train regularly with Coutinho, Firmino, Lallana, and the rest of our attacking players to progress further.
Ben Woodburn. Remember the name.