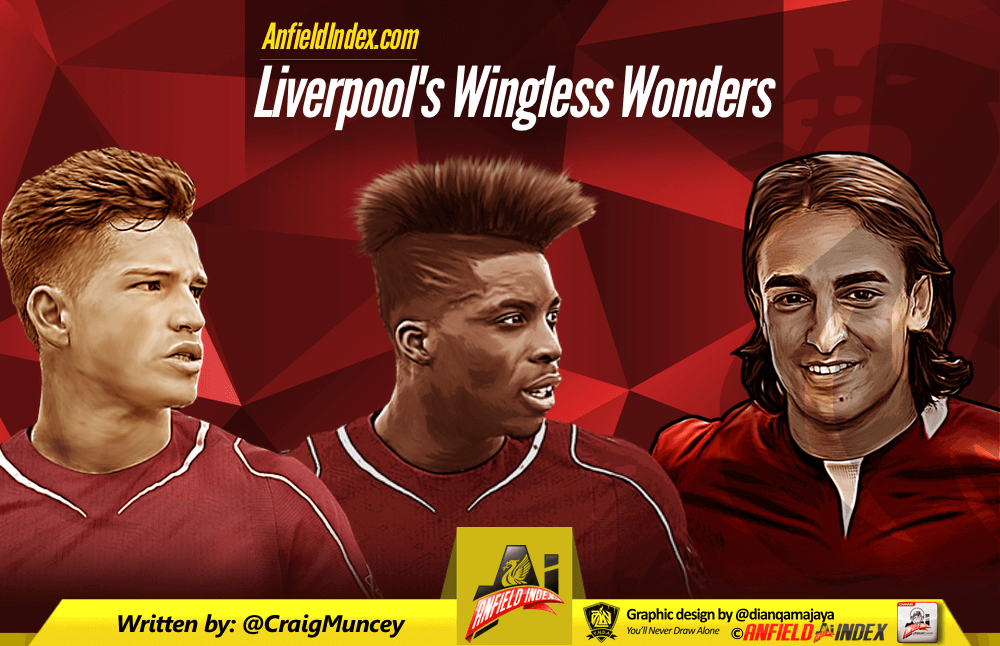 Liverpool's Wingless Wonders
England's 1966 all conquering World Cup Winners (I am Welsh this hurts still), had a side that were classed as wingless wonders due to their unconventional lack of width within the side. Moving on fifty years, tactics and formations have changed, but looking at the likely players and the side's formation, Liverpool also have, bar the full-backs, a real lack of width in the side. Should we as fans be concerned by this?
Liverpool have sold Jordan Ibe, a natural wide player, to Bournemouth for a decent price of £15 million and last summer Raheem Sterling was sold for an astronomical amount of money to Manchester City. Lazar Markovic's career at the club is also in doubt. Last season he was loaned to Turkish side, Fenerbache, where he did not set the world alight; he played 20 games in total, scoring 2 goals. Markovic is now back at Liverpool and has played in the recent pre season friendlies. He still has nearly 3 years of his contract to run, and you would think that if Liverpool were to sell they would want to recoup a large chunk of the money they spent on the 22 year old rumoured to be £20 million pounds in 2014.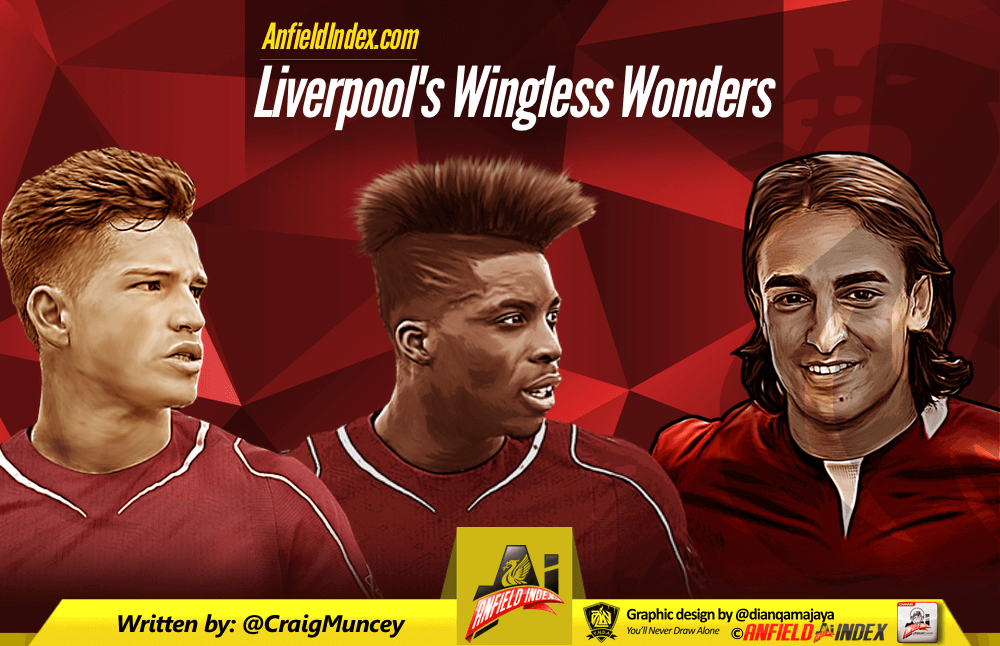 Currently, this is looking unlikely, so I expect the Serbian international to be loaned out again this coming season.  No doubt there is ability there, a number of the top European sides were linked with Markovic before Liverpool acquired the player, but I have serious reservations, something I think I have in common with Jurgen Klopp.
So in terms of wide natural attacking players who is left to challenge for a first team spot now?  Sheyi Ojo is one, a raw talent who showed last season what he can do.  I see him making some appearances off the bench and making starts in the League Cup, but do not see a regular starting spot. Similarly to Ryan Kent, who is a talented footballer, and may well make an appearance or two in League Cup matches.  The one player who does like to play wide as his starting position is new signing Sadio Mane.  The player can play more central, but you can see by his style of play he is happy also to play wide and take on full-backs, a rarity not just for Liverpool but for many of the big clubs in the EPL.
In recent years the old fashioned wingers in the main are disappearing, and we now see players' starting positions 10 yards inside and also players playing on the opposite side to their strongest foot, thus cutting back inside, to look to shoot or to link up in narrower areas of the pitch. Width nowadays is provided by overlapping full-backs, hence why you now see outstanding athletes in these positions who can get forward and back all day, a lot of the modern day full-backs are better going forward than in their defensive duties. Liverpool's very own Alberto Moreno is a fine example of this.
Going by the Liverpool squad as it stands, then if Klopp decides on a 4-2-3-1 formation, then the 3 attacking creative forces will be Philippe Coutinho, Sadio Mane and either Roberto Firmino and or Adam Lallana.  Out of those Mane for me is the only one happy and confident in a wide position.  If Liverpool play 4-3-3, then again bar Mane, nobody is best suited in a wide role.
Is this a problem? No not necessarily, if you have movement, speed of pass etc, then the best team can still create in tighter areas, and with Moreno and Nathaniel Clyne more than capable of providing width you have that option.  For me the only time it can cause problems is if teams play very defensively and don't commit many forward. Much easier to defend the width of your penalty box sitting deep, if the opposition have players looking to find pockets of space in between your midfield and defence.
Liverpool just have to be mindful they don't get too narrow, and get into situations that we have seen with the likes of Arsenal, where they have a tendency to get very narrow and try due to frustration to try intricate miracle passes when they are not on, when opposing teams are happy to be disciplined and sit deep.
I look forward to seeing how it all goes.