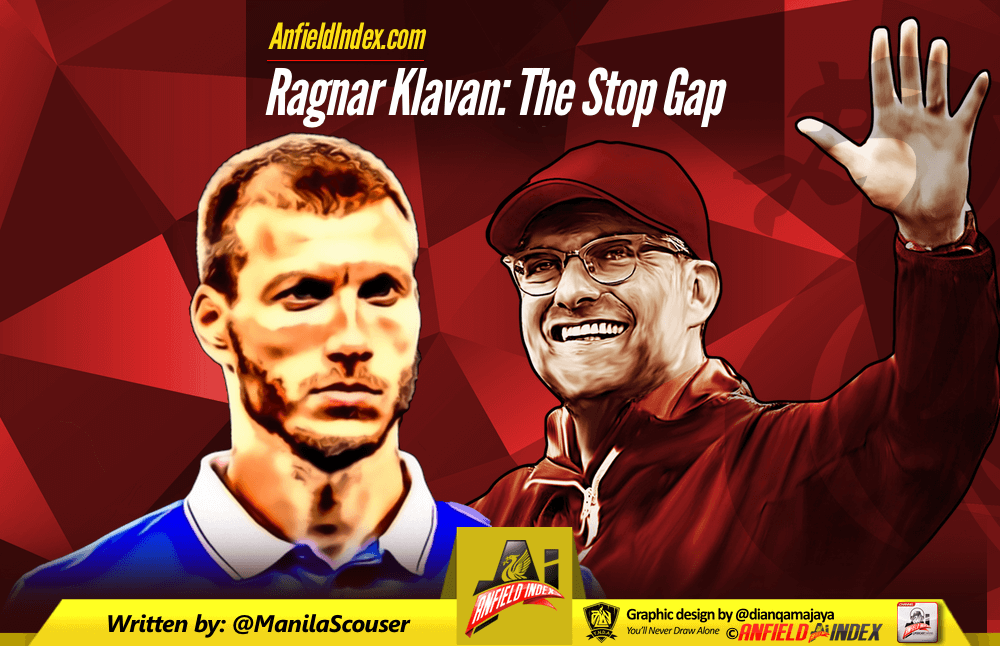 Ragnar Klavan: The Stop Gap

Liverpool Football Club is in dire need of a central defender, but that's been the case for a few years now.
A few months ago, I was originally satisfied with our current depth. We had Sakho, Lovren, new boy Joel Matip, then there's Joe Gomez who'd make his return after a long spell out last season, and maybe even Tiago Ilori as our options, which I thought would be more than enough for this season.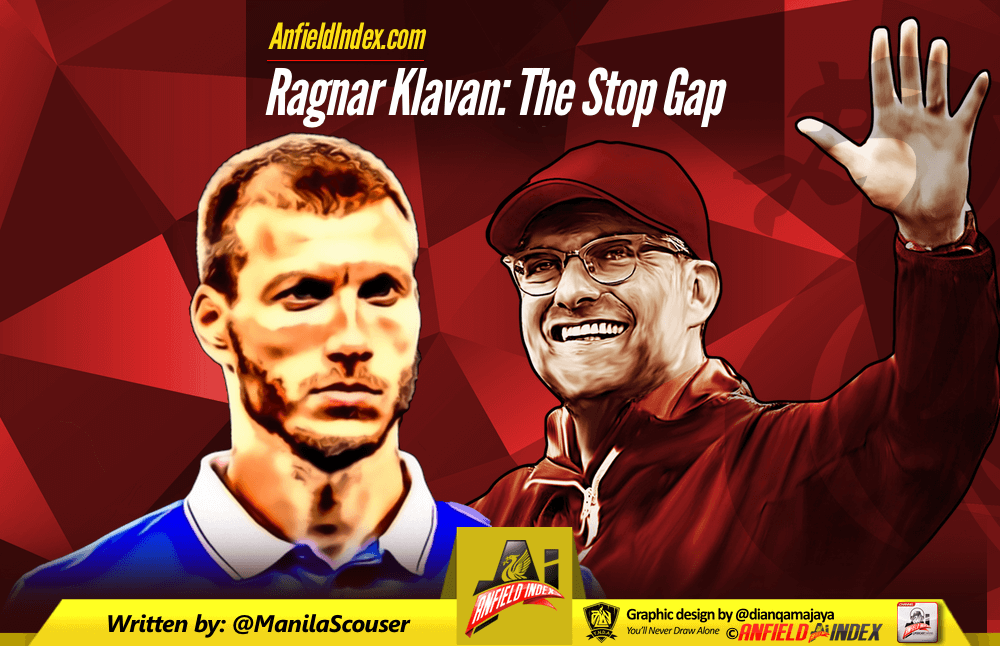 But that changed a few days ago.  Mamadou Sakho picked up an injury after months on the sideline, and Joe Gomez' return had been pushed back for the same reason, all just three weeks before we kick off our new Premier League campaign against Arsenal. It got me even more worried as Joel Matip limped off in the final minutes of the game against Wigan Athletic on Sunday, remembering that he's recently undergone an operation to have a screw inserted in his ankle. Injurypool.
Our current defenders' injury record for the club has Dejan Lovren missing 19 games by far, and Mamadou Sakho missing 50. Meanwhile, Joel Matip has recorded 16 for Schalke 04 since 2014, all from injuries excluding illnesses. Now, Jurgen Klopp and Liverpool find themselves returning to the market in search for defensive options.
And with that, a few days ago LFC media correspondents have announced that the club was looking to bring FC Augsburg's Ragnar Klavan. Upon watching him for a few games, the 30-year old tends to leave his line in attempt to intercept balls or apply pressure to the receiver, but he's often either a little late to the party, or leaves a vast amount of space behind him. He is however, very good in man marking. He's well aware of where his opponents are around his area, and he focuses on where the ball will be played, rather than chasing a player trying to beat the offside trap or making late runs inside the box. And despite being quite decent in possession, he doesn't like complicate or overthink things, so instead he prefers to stick to the basics and hoof the ball out for a throw-in or a corner.  Due to his height, he's obviously very good in the air.
In Klopp's first season as manager, he's mentioned that Liverpool are susceptible to long balls due to their high pressing system. Considering that, I can understand why he's looking at someone like Ragnar Klavan. The Estonian national stands at a massive 1.86M, although our current defenders would still hold a slight advantage over him in height. Sakho is at 1.87M, Lovren at 1.88M, and Joel Matip at 1.95M.
He's a sturdy, strong player. And best of it is he's seldom injured. 21 days was the longest time the Estonian has been out, and that was in 2009 due to appendicitis. He's missed only eleven games in his past four seasons at Augsburg, and only seven (7) of those were due to an illness or injury.
Ragnar Klavan also has the highest clearances in the Bundesliga over the last four seasons.  744 was his tally, over a hundred more than any other player.  This season, he averages 6.1 clearances, 1 block, and and 1.29 interceptions per 90 minutes.
I'm not really a fan of signing players who are approaching the stage of retirement. Unless you're looking to bring experience and leadership in the squad, which is something Klavan probably won't give you, I'd much rather try and bring in a young, talented footballer who can benefit the minutes he could get on the pitch to further improve his development.
But with Liverpool having only the league and domestic cups to compete in, I don't see a lot of negatives to bringing in Ragnar Klavan. It's not like he'll be playing majority of the games, I'd expect he would start about 7-10 games throughout the season, fill in whenever our preferred CBs would require rest, are injured, or are out of the squad like Joel Matip, who wouldn't be available for selection for at least six games during the middle of the season, as he'd be out with his country for the African Cup of Nations (AFCON).
But as I've said, given that Liverpool aren't in any European competition, we have fewer games to focus on, which could also mean fewer injuries to worry about.
Some of us wished we'd just extend Kolo Toure's contract for another year.  While I share your sentiments, at his age, Kolo no longer has the physical capabilities to play a game every three days (which is possible if we're still in the latter stages of both domestic cups).
Media has also said that Jurgen will still look to bring in another defender even after a potential deal for Klavan would be completed. So don't worry folks, our hopes to bring in Jonathan Tah are still alive.