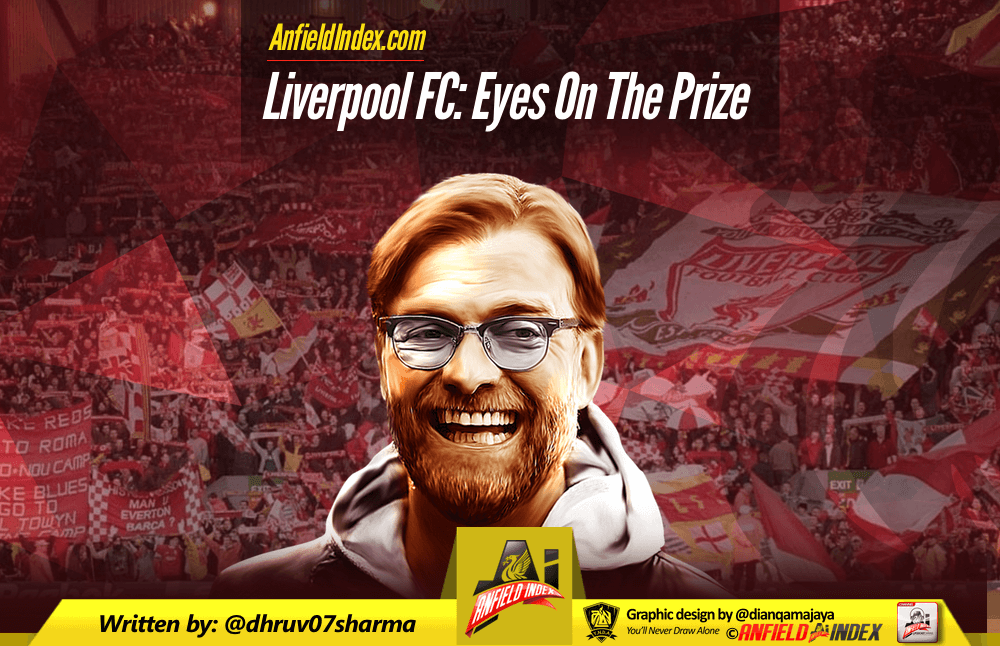 Liverpool FC: Eyes On The Prize?

Even though Liverpool might not be able to attract star names in the ilk of Götze, Mkhitaryan and more, Liverpool should be aiming for nothing less than top prize this season.
Leicester's success last season might well have been a flash in the pan, however, the success of the likes of Spurs, Southampton and West Ham should draw attention to how the league has become competitive overall. With this competitiveness, there has been weakening of the stronghold of the usual suspects over the top four. Chelsea were nowhere near, United were mediocre all season and City managed to salvage fourth by the skin of their teeth. All this pointing to one thing: no one is favourite to win the league. The unpredictability and overall competitiveness of the Premier League has hit the big boys the hardest. With the pre-season upon us, it is important to look at the factors in favor of Liverpool this season, for them to achieve a 19th league success.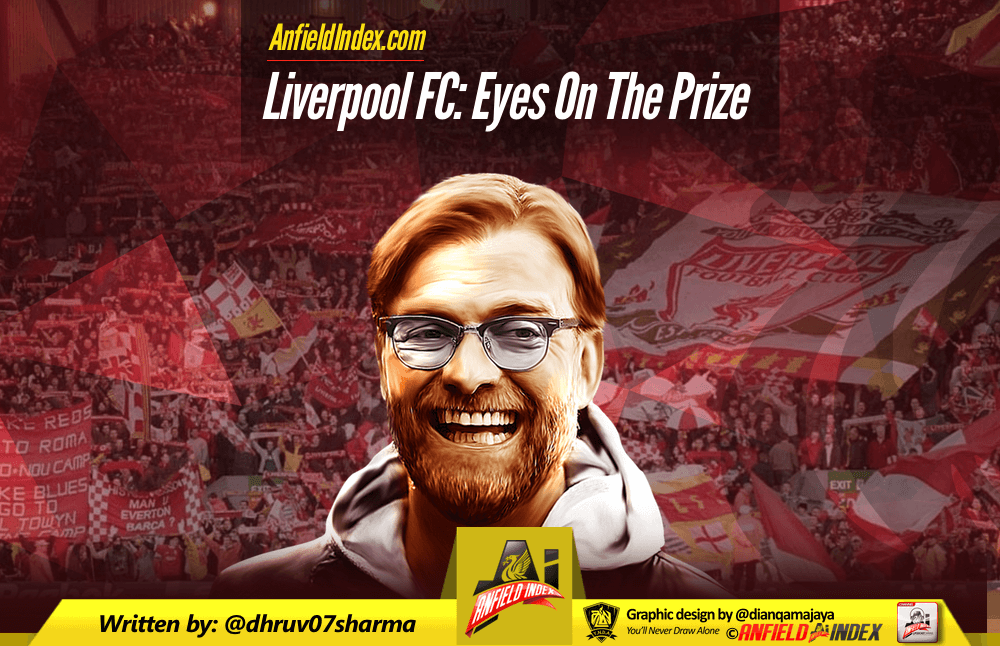 No European football is a well document factor for Liverpool to be optimistic this season. Arsenal and Manchester City and United will be expected to break out of their respective groups and thus be expected to be involved in midweek action, even late into February. This places Chelsea and Liverpool in a favourable position for a tilt at the title. The Red's success in 13/14 and Leicester's success last season should offer enough hope for title challenge.
Not having a full pre-season with this current squad, was one of the reasons fans saw the Klopp's team capitulate in later stages of numerous game. Most in the squad, could just not keep up with his high pressing game for the full ninety. But this time around, Klopp can correct that. With the much talked about triple training planned for players and also new in charges of fitness and nutrition, Klopp can expect his full throttle style, to last the distance and last come into practice.
Ever since his appointment in early October, Klopp has stressed on one thing a multiple number of times: he came to Liverpool because he saw a good squad and potential.  Through his years at Dortmund, he developed players with potential like Sahin, Lewandowski, Reus, Hummels, Kagawa, Götze and Gundogan into world class operators. With hardly any mid-week football to deal with, he has the time to galvanize and nourish the players he think can suit his model. His work on the likes of Lovren, Can and Lallana has already been impressive. But with more time on his hands with the likes of Mane, Coutinho, Firmino and Origi, it will be mouthwatering to see what Liverpool can truly achieve this season.
It is important to note that judging Klopp on the basis of last season with the current squad is like judging Roger Federer with his abilities on a tennis court, with a baseball bat. The squad he inherited from Rodgers was simply nowhere near in fitness or mentality near the teams he deploys. However, signing up the likes of Karius, Grujic and Matip early on, gives Klopp plenty of time to implement his style using players he can call his own.
One of the reasons Liverpool failed so miserably in the Premier League last season was because of injuries to crucial players and multiple times during the Premier League campaign. With a lot less games to play and most probably better fitness levels, Liverpool fans can perhaps say goodbye to the sight of players pulling up short and ending games earlier than expected.
Challenging this term would not be easy, but who would have thought that this team could have knocked Dortmund out over two legs, beaten Man City 7-1 over two Premier League games and reached two finals in the same season? If Leicester can dare to dream, so too can Liverpool, at least under a man like Klopp.