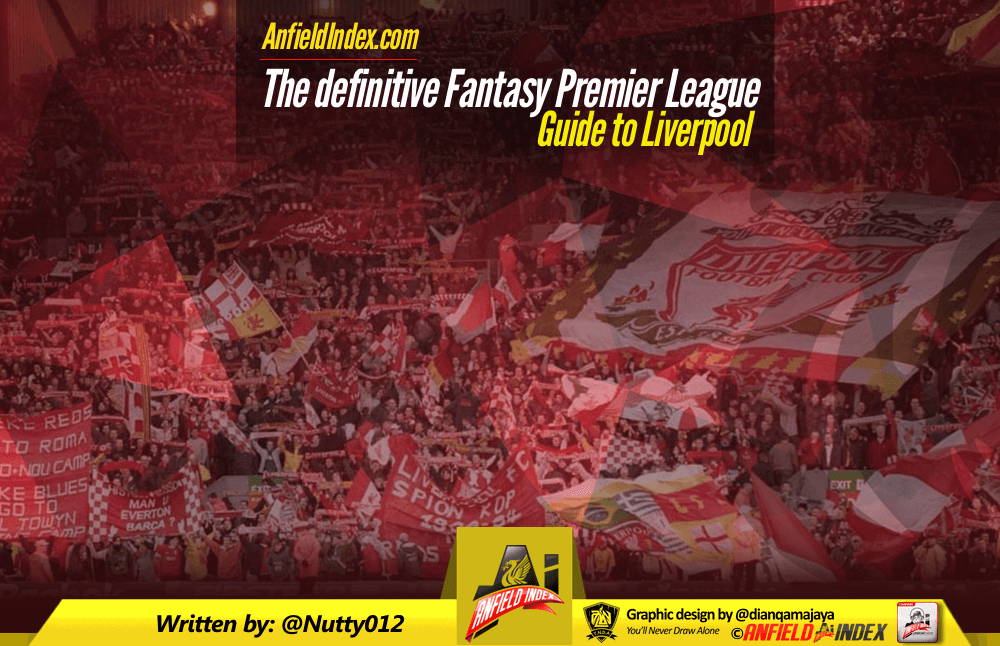 The definitive Fantasy Premier League guide to Liverpool

The most omnipresent of all the biases that affect fantasy football managers is their support for their own club. The temptation to load up your team with the maximum number of players from your club, or to optimistically, naively, hope for upturns in form is an affliction that only the most stubbornly ambitious managers overcome. With that being said, this should be the definitive guide for any Liverpool fans – and indeed players of the game from other clubs – looking to load up Reds players, hopefully a balanced but also optimistic one.
The first thing worth looking at is Liverpool's fixture list. A horror-start would be putting this lightly. In the first eight games, Liverpool face Arsenal (a), Tottenham (a), Leicester (H), Chelsea (a), United (H). The only straight-forward game, at least on paper, will be Hull (H), now that the Burnley match has been moved away from Anfield. Given this tricky run of games, it would be wise to hold off acquiring too many Liverpool players too soon, especially in defensive positions, because results will likely be mixed, clean sheets hard to come by. However, much like 2015/16, fixtures are kind to Liverpool in the middle to late stages of the season, so that could be the time to transfer in your Reds picks.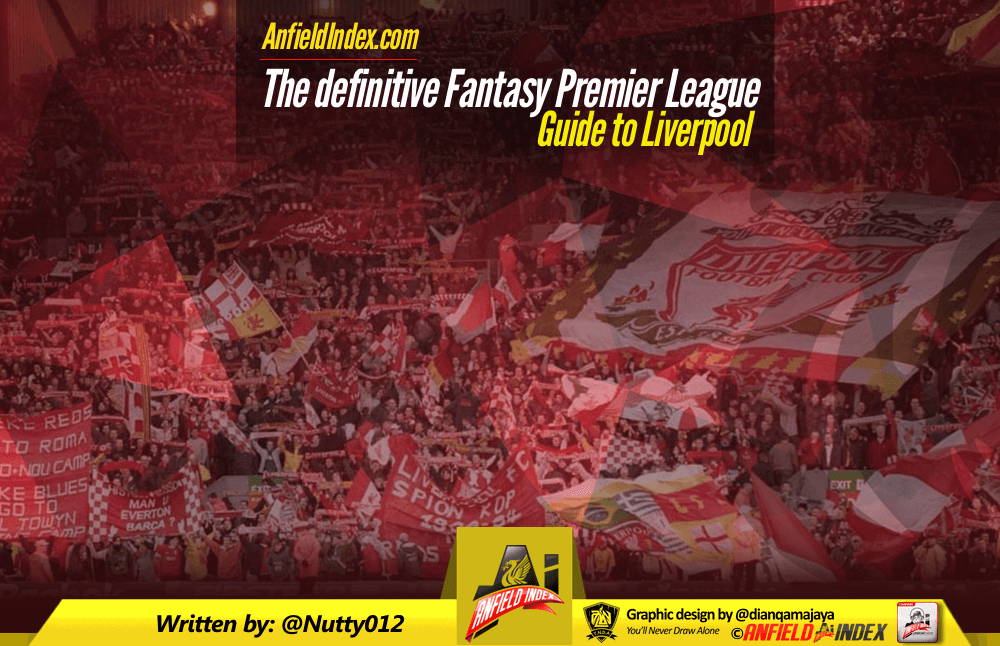 Nonetheless we start the analysis with goalkeepers. The rules are unchanged but the pricing structure has been slightly shifted from previous iterations. For goalkeepers, it has meant all starting goalkeepers are between £4.5m-£5.5m. Of Liverpool's two keepers, Loris Karius would be the one to pick. He is valued at £5m – £0.5m below the elite keepers of other big clubs (De Gea, Courtois, Cech and so forth), perhaps due to uncertainty over who will start, and perhaps due to Liverpool's historical defensive frailties. However, there is likely to be some value in Karius, who seems likely to start as first choice after rejecting the call up to the Olympics, and looks likely to be behind a more settled and strengthened defence this season. If you are looking for a cheap goalkeeper to pair with Karius from the start, there are two routes worth taking: Middlesbrough keeper Victor Valdes at £4.5m pairs up as well as any in terms of fixtures for the first dozen games. A less risky keeper would be Ben Foster at £4.5m, with regular experience in a good West Brom defence, and whose early fixtures synergise well until about Gameweek 8 when things start to look ropey.
In that defence there are only two options really worth looking at for Liverpool. Defenders have seen a similar reduction in price to goalkeepers – only 12 now cost £6m or more, but almost all are Arsenal, City and Tottenham players. With dozens of strong options at £5.5m, Alberto Moreno at £5.0m is the only Liverpool player of any value. He, and Liverpool, may be average defensively, but he is more offensively minded than other full-back Nathaniel Clyne, who also costs £0.5m more than the Spaniard. Last season Moreno underperformed in terms of points, but at one point had both the most crosses and most key passes without an assist. Expect a 30+ bump in points this season from Moreno, which is why he is my defensive pick.
The only other player worth considering is Joel Matip, who always had a goal threat in the Bundesliga for Schalke, scoring 11 league goals in his last three seasons. It is also worth noting that Matip only picked up three yellow cards last season, which hopefully will translate to the English game. However, Matip costs £5.5M, a steep price for a centre-half when considering the alternatives.
Moving further forwards is where things get interesting for Liverpool, who are accumulating a squad with lots of attacking options. In midfield, Liverpool have a bunch of players worth discussing. Sadio Mane is the most obvious pick – at £9.0m he nabbed 160 points last season, with an impressive 11 goals with 9 assists, matching his previous season's goal tally and more than doubling his assists. After proving his attacking threat with slightly lesser attacking talents, he will be attractive to many Fantasy managers who will be hoping the Senegalese winger steps up his output at Anfield.
Liverpool's two Brazillian attackers, Philippe Coutinho (£8.0m) and Roberto Firmino (£8.5m) are cheaper options, but both represent bigger gambles. Coutinho's goals and assists return underwhelms – whilst there is no doubt he is the most talented player at Liverpool, he is still yet to add the influence or consistency to his game that his talent begs. He is not worth the patience one has with other midfield playmakers like Mesut Ozil, but he is certainly worth transferring in when it looks like he might be coming into form, having got 14 goals and assists last year, half of which coming in a month long glut. Firmino managed 10 goals and 8 assists in his maiden season, but the almost all came in the latter two thirds of the season. Even when playing poorly he carries a threat in the box, and might even play a number of games as Liverpool's main striker, which is a classic temptation of a Fantasy manager. If hard-working Brazilian can translate the consistency of his game from the final 6 months of last season to a full season, he will no doubt break double figures for goals and assists all from open play, and at £8.5m he will look like a steal – but it is a big if with Liverpool's tricky start.
One option in a different price bracket in midfield is James Milner. At £6.5m he is excellent value for 5 goals and 11 assists. He is ranked by the EA Creativity Index on the site as Liverpool's most creative player. When on the pitch Milner always has a creative threat with his crosses and corners, and is probably Liverpool's first choice penalty taker. However, with additions like Mane and potentially Gini Wijnaldum, and with less fixtures and thus likely less rotation and injuries, I would advise holding off to see how many minutes the Yorkshireman is getting in the first couple of weeks.
All of Liverpool's strikers are tempting for different reasons. Daniel Sturridge (£10.0m) is the best of the bunch, and his goals per game record reflects that. However, Sturridge is very pricey, notoriously injury prone, and questions were raised of whether Klopp thinks he is the most suitable striker for his high-pressing system. Divock Origi (£7.0m) is potentially the value pick if he recaptures his pre-injury form and retains the faith of his manager to start games, but both are too big unknowns to get him in now. Danny Ings (£6.0m) is popular, certainly fits the system, but its hard to see him getting enough minutes to warrant a place in the big point-scoring front three. Keep an eye out in pre-season matches for any hint of a hierarchy in Klopp's plans, including whether Firmino might start up-front for the first couple of games, or whether his first choice team might include two natural strikers.
Two players who may be moving clubs but are worth looking at for those interested in Liverpool are Christian Benteke (£7.5m) and Gini Wijnaldum (No Price Set). Despite playing just 1529 minutes, Benteke still managed 9 goals and 4 assists last season, and had three seasons of 10+ goals before that. His price reflects the lack of game time he will see at Liverpool, but should he move to Crystal Palace or West Ham he will be great value in a system that suits his style of play. Wijnaldum looks likely to be arriving at Anfield in the next week or so. His value is yet to be determined, but last season he managed 11 goals (joint third-most of any midfielder, the same as Sadio Mane) and was initially valued at £7.0m. Although a lot depends on where he will line up in a Liverpool team full of attacking midfielders, if Wijnaldum is valued at anything under £8.0m he could well be a steal if he can bring his ability in front of goal to a team that can give him more opportunities.
As always, it is worth keeping tabs on who is playing in pre-season fixtures, especially for Liverpool's congested midfield. If James Milner isn't starting, it is also unclear who will be taking most set-pieces next season. My hunch is that Coutinho will get more responsibility in this regard, and if that is the case then he is certainly worth having in your team, as it might add some more consistency in terms of point-scoring to his game. Otherwise, Liverpool players feel frustratingly priced this season, perhaps reflecting their qualities as players who contribute very well for periods of the year, but not quite at an elite level. If I had to pick three Liverpool players for prospective managers, in line with Fantasy Premier League guidelines, I would recommend Moreno, Mane, and Firmino, but personally,the only player I am taking in my team for the difficult start is Sadio Mane, who I am backing to hit the ground running.