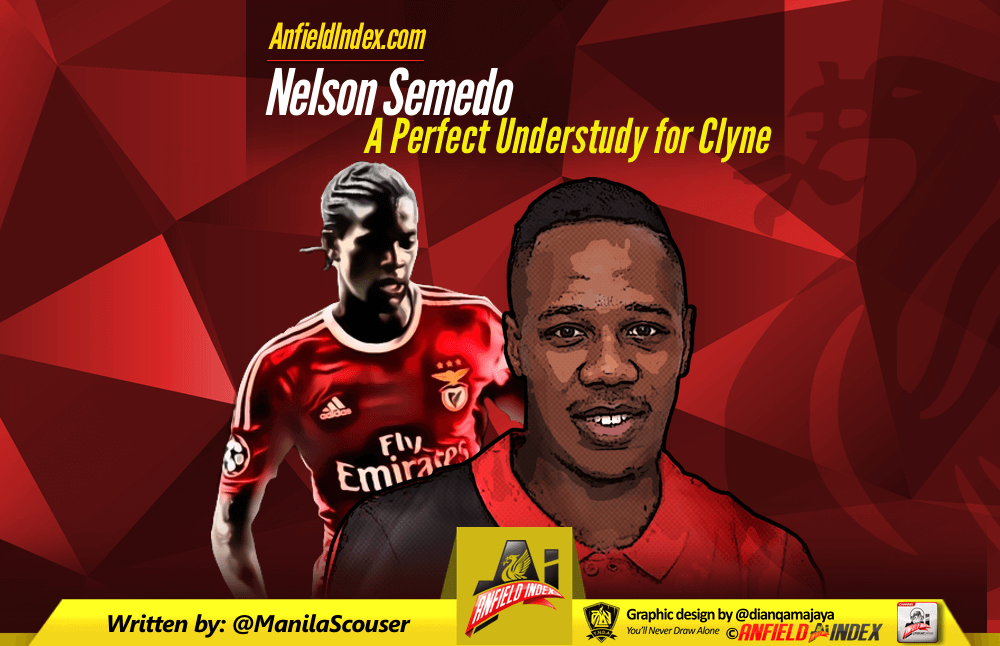 Nelson Semedo: A Perfect Understudy for Clyne
We need full-backs for both positions. Whether we argue that Alberto Moreno isn't performing well and must be replaced/upgraded, or the lack of depth in Clyne's position, Liverpool need to dive into the transfer market once more to fill a void.
For the latter, it's not about the need of an upgrade. Nathaniel Clyne has been immense for his first season at Liverpool, and the £12.5M we've paid to Southampton now seems like a bargain for someone that would sort out that position for at least five years. But both Clyne and Alberto Moreno each racked up over sixty appearances for the club in a single season. If they go on like this they'll eventually burn out. There's no depth in the squad in both these positions and it's something that needs to be addressed before the new season begins. They require an understudy.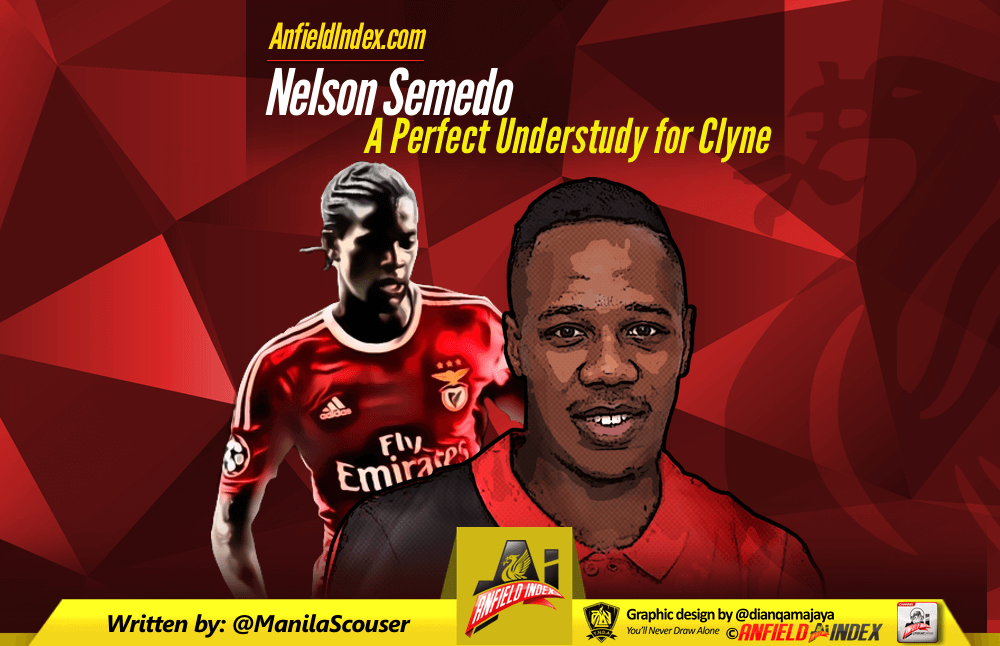 With Jon Flanagan rumoured to be leaving the club on loan, Connor Randall is the club's only alternative on the right. We do have Joe Gomez, who's played in both full-back positions for Charlton and Liverpool. He could slot into that role, but we can only speculate as to whether Jurgen Klopp would want to start developing Gomez as a full-back, or keep him in his more preferred position as a central defender. For an important upcoming campaign to challenge for the Premier League title, it is evident there's a need to bring another full-back to bolster the squad.
And for this, I recommend Nelson Semedo. The 22-year old Portuguese national broke into the first team last season following handsome performances in Benfica B, and the departure of veteran Maxi Pereira, who spent eight years with the Eagles prior to completing a move to FC Porto in 2015.
At a glance, Nelson Semedo is a very attacking-minded full-back, and it's quite evident with his desire to take on players and bring the ball forward very often.  Controlling the ball is a strength of his, and he's arguably much better than most of the players around him on the pitch.   He's a decent crosser and a very direct player.  Semedo is extremely quick and has the ability to change directions in the snap of a finger.  His link-up play is excellent, he would always look to play one-twos off the people ahead of him to take advantage of the players trying to close them down, or to create chances in and around the box. He often makes intelligent, under-lapping runs into the box when players in front of him like Goncalo Guedes can't find any options. There are also times when I watch him where I feel as if he gets bored so he initiates the build up when he sees nothing is working further forward.
Semedo is also quite astute on the defensive end, and uses his gift of pace for recovery tackles and to chase down players. The counter-pressing game isn't an unfamiliar system to him as I've seen him burst forward to regain possession high up the pitch all the time.
https://www.youtube.com/watch?v=RBAQB4iDjoE
However, there are instances where he finds himself too deep into the opposition half and although nothing comes of it because he's well covered by Benfica's defensive midfielder, the space he leaves behind would be very prone to teams in the Premier League who specialises in absorbing attacks and hit opponents in the counter.
But at his age and talent, there's plenty of room for him to work on and improve his weaknesses under a manager like Jurgen Klopp. He's a great player as is, and with all the tools under his belt, I can see big clubs all over Europe vying for his services in a few years time.
We've also moaned about waiting for players' stock to rise before buying them, with Wijnaldum and Sadio Mane as great recent examples. Nelson Semedo is a tremendous talent but at the moment he's off everyone's radar and it would be wise to snatch him up before others take notice of his abilities.  Should Liverpool be able to pry him off Benfica's payroll, he could potentially send Clyne down the pecking order in 2-4 years.
Portuguese clubs will often command high fees for their players who hold bright futures, and it's likely he would not be allowed to leave Lisbon for at least £12-18 million.