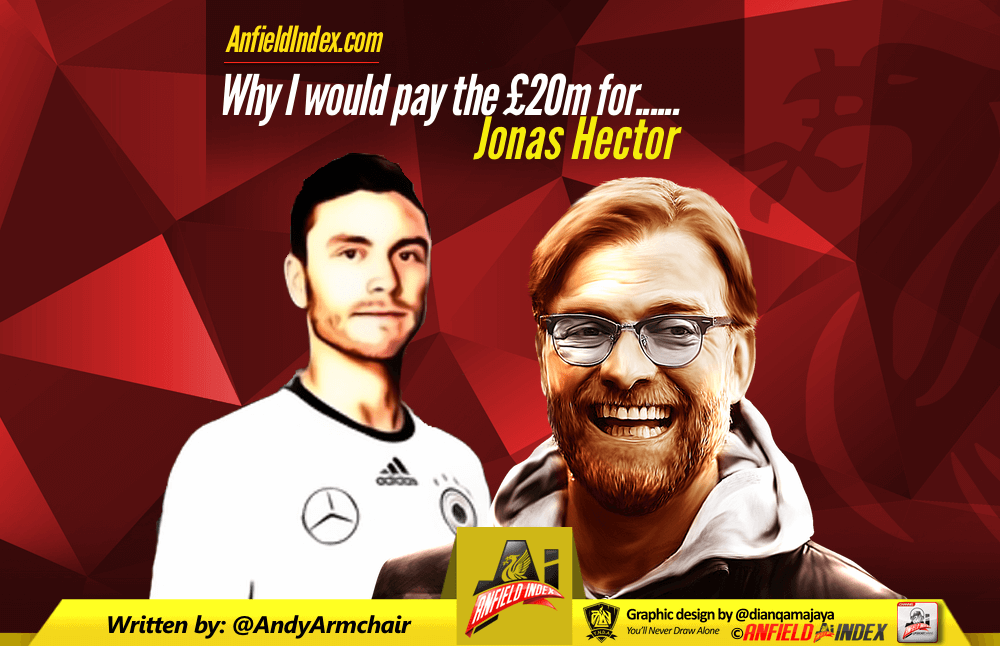 Why I would pay the £20m for Jonas Hector

Jonas Hector is one of the latest players to be linked to Liverpool, with 1.FC Köln reportedly wanting £20m for the left-back. The sale of Brad Smith leaves Jürgen Klopp with no other specialist in the squad for that position to rival Alberto Moreno, whose injury has prompted the links with Hector to resurface. The club were also said to be in pursuit of Leicester City youngster Ben Chilwell, but with him signing a new contract, it appears any deal for will not be happening as Liverpool search for a left-back.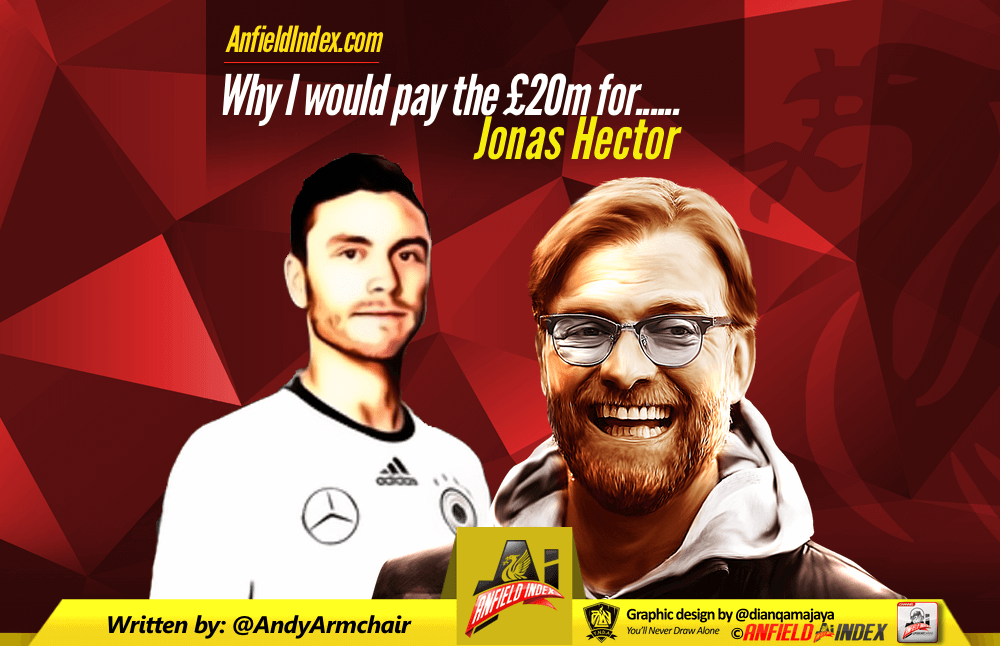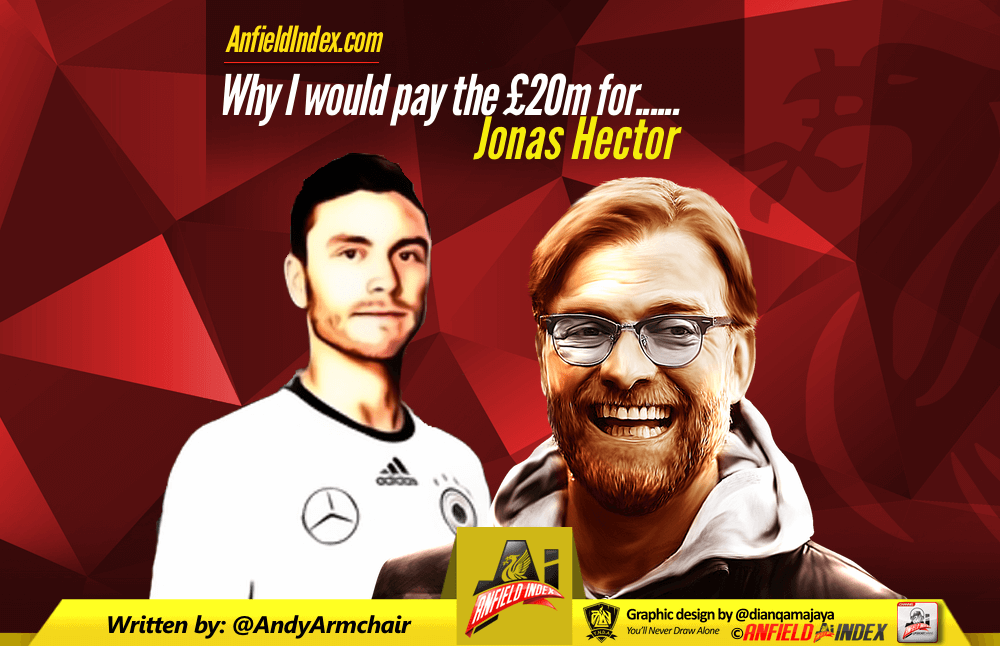 As many will no doubt be aware, Hector has been a name linked to Liverpool for some time, he has been one of his clubs stand out players since their promotion back to the Bundesliga. Full-back is an unfashionable position, so to stand out positively is impressive. He hasn't stood out for being spectacular in his play, he's not a marauding full-back like Ricardo Rodriguez; instead, Hector gives real balance to the position. That's not to say he cannot attack, because he is good going forward, but he is primarily a defender.
In isolation, that doesn't sound like the profile of a left-back worth paying £20m for and in truth, his value is probably closer to £15m than £20m, but market values are constantly changing and in terms of what we need, I think he'd be worth it. I like the fact that Klopp is seemingly unwilling to overstretch his valuation of a player as I feel it will help the club's position long-term in respect to transfer dealings. I obviously do not know how much Klopp would value Hector, but hopefully his price tag is within range because I think in the context of summer dealings thus far and what we still need, £20m could represent good value.
At the end of last season, it was clear that defensively, a goalkeeper and right sided centre-back were the highest priorities, with left-back a concern as well. So far, we have signed a new goalkeeper in the shape of Loris Karius for just £4.7m, even though he's currently injured, and Joel Matip has come in on a free transfer from Schalke 04 to play at right centre-back. That is our defence improved at a cost of just under £5m.
The issue of left-back is still unresolved though and Moreno is a player who divides opinion, with some thinking there's enough talent there to persist with, but an ever growing number that have no faith him. He was highly thought of at Sevilla and under the tutelage of Klopp and his staff, could yet improve upon his positioning and concentration problems. His pace, technique and recovery tackling are possibly what entices Klopp to think there is a player worth developing, but to not have a viable alternative or someone better to drive him on would be negligible.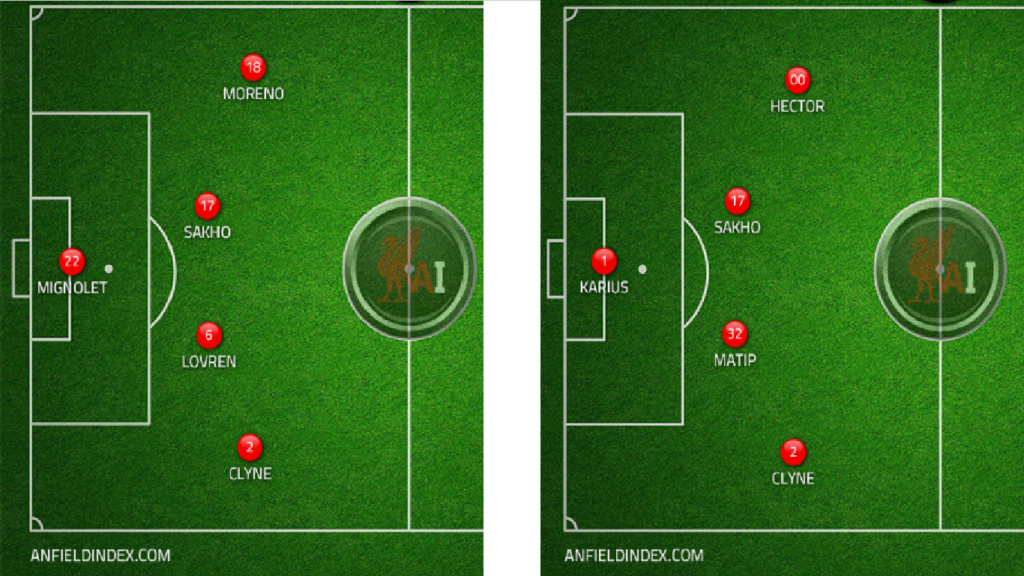 The image above shows our best available defence from last season on the left and on the right, how our best defensive line-up would look with Hector. This, I feel, is where context comes in because that transformation would cost around £25m, not bad in the grand scheme of things.
As I've already said, I feel Hector is a very balanced full-back; it would be almost like having a left-back version of Nathaniel Clyne, except that Hector is probably better positionally than Clyne. He could be someone for Moreno to learn from in that respect, as up to now, all the other left-backs in the Liverpool squad since he's signed have been significantly poorer than him. There will be games throughout the season where a much more attacking full-back than Hector will be advantageous, so Moreno could still get a useful amount of game time.
Another way of looking at it would be if we were to try and get Aaron Cresswell from West Ham for example, he would cost more than £20m and I would say Hector is better than Cresswell and at 26 years old, still has time to improve and reach his peak.
Whilst I can understand some seeing £20m for a solid and dependable left-back as being too much money, I see Germany's first choice in that position, a player who would improve us, so I'd happily pay it.