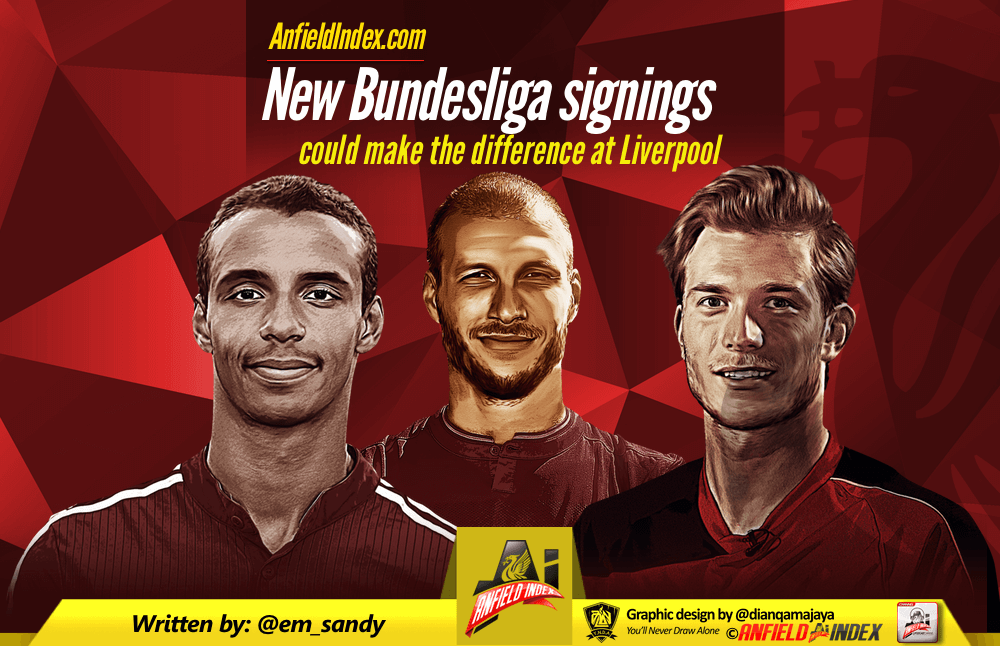 New Bundesliga signings could make the difference at Liverpool

Jurgen Klopp looked close to home when adding to his Liverpool squad this summer and three new arrivals that have joined from the German league could make a big difference this season.
Ragnar Klavan, Joel Matip and Loris Karius all joined the Reds after spells in the Bundesliga and Klopp's German influence could be seen for the first time this season.
The three new signings have been brought in an attempt to sure up the Liverpool defence and Klavan and Matip will challenge Lovren and Sakho to a starting position. Karius was expected to become Liverpool's first choice goalkeeper but after picking up a hand injury during the pre-season campaign, he'll have to wait for his chance to try and knock Simon Mignolet off his perch.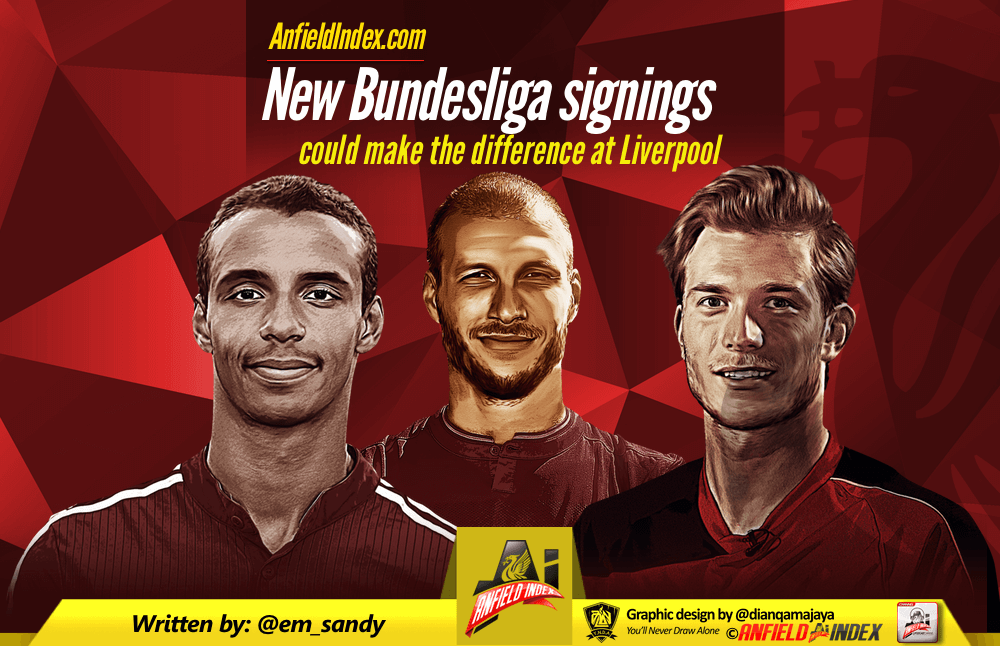 The former Mainz goalkeeper was regarded as one of the best young keepers in the league and his arrival signified intent from Klopp to push for the best out of Mignolet. The current Reds' number one has been poor in recent seasons and Liverpool's need for a consistent keeper has grown strong over the last year.
The Premier League's top clubs all have strong keepers in De Gea, Cech, Lloris and Courtois and Liverpool certainly lack someone who has the ability to produce match-winning saves. Mignolet's lack of confidence on set pieces and inability to catch the ball at times has been a real cause for concern. The Belgian has often made mistakes which have proven costly for Liverpool and it's become clear the Reds need a replacement. He looked set to leave this summer but Karius' arrival suggests Klopp wants to push Mignolet to his limits and hopes to get the best out of him.
Only time will tell but Karius' injury means Mignolet now has an opportunity to prove himself and the Belgian will start Liverpool's opening Premier League fixture against Arsenal. Karius' influence could be crucial though as his presence signifies serious competition for Mignolet and the current number one will have to perform in order to keep his place. Any slip-ups or signs of inconsistency could prove to be the final straw and Karius, who's looked confident in the pre-season campaign, could force his way into the starting XI. Whether the young German keeper is included by default or through his own talents is yet to be seen but Mignolet could decide the future of Liverpool's number one spot single-handedly.
Whether Karius solves Liverpool's goalkeeping problem himself, or his arrival encourages better performances from Mignolet, the German's influence can't be underestimated and his transfer could prove to be an important one.
Matip and Klavan were two of the most consistent performers in the Bundesliga last season and the pair recorded two of the highest numbers of blocks in the German league. Their solidity could prove to be vital for the upcoming season as Liverpool look to improve defensively.
Klavan not only brings leadership and experience to the side, but his consistent performances throughout the pre-season campaign have been highly encouraging. Lovren and Sakho are prone to making mistakes and though each of them had flashes of bright spells last year, they're not consistently strong for Liverpool. Sakho Is undoubtedly the Reds' best centre-back when he's on top form and with a solid partner at his side, the Reds could start to build a protective partnership in front of Liverpool's goalkeeper.
The Estonian captain is likely to feature more as a squad player than a starting centre-back but could be an important addition to the cup competition and with the possibility of future European competition in mind. He's begun to build a relationship with Lovren and the two featured alongside each other on several occasions this summer in Sakho and Matip's absence and they could prove to be important experiences ahead of the new season if the two are called upon to star for the Reds.
Matip, unlike the former Ausburg defender, is likely to push for a position in the starting line-up and his height and efficiency are traits which attracted Klopp to him. The former Schalke centre-back has spent the majority of his footballing career learning his trade in Germany amongst some of the world's best coaches and players and he's got mountains of European experience after being an ever-present with Schalke since 2009. Klopp wasn't shy to express his admiration for the German centre-back and it was easy to see why in the defenders opening performances for Liverpool before picking up an injury in the pre-season campaign.
Matip has looked composed and confident so far and he's got bags of experience dealing with pressure in the Bundesliga. The young defender looks set for an important season at Liverpool and alongside Sakho, could form a strong centre-back partnership.
All three signings have a big season ahead and Matip in particular could be influential to developments at Liverpool. Klopp's done some good business during this transfer window and it's clear he's gone for consistency, proven quality good value and European experience and all of those will go a long well to helping the German establish himself as part of this Anfield revolution.