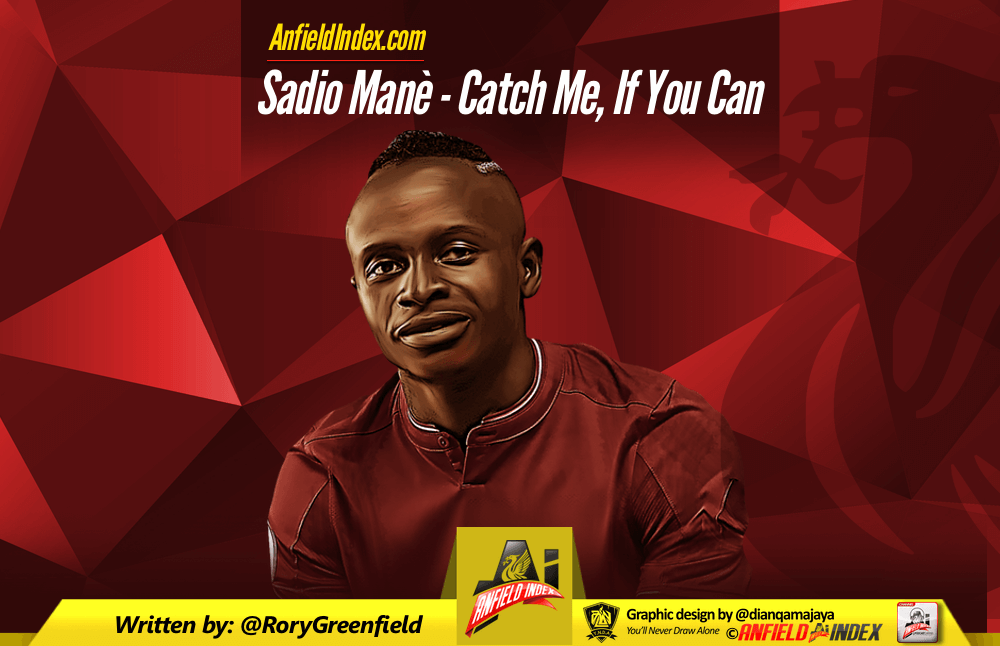 Sadio Manè - Catch Me, If You Can
One ingredient missing from Liverpool's attack in recent years is raw unadulterated pace. With the £30 million signing of Sadio Manè, from Southampton, he brings this essential, game changing ability to this side. It was clear Jürgen Klopp was looking for an attacker who provided pace, with Ousmane Dembele and Leroy Sane strongly scouted, but ultimately it was the fleet footed Sadio Manè who was signed. Eyebrows were understandably raised about yet another player targeted from Southampton, yet I feel this annual raid could have finally prized a real gem, who will be pivotal in the upcoming campaign.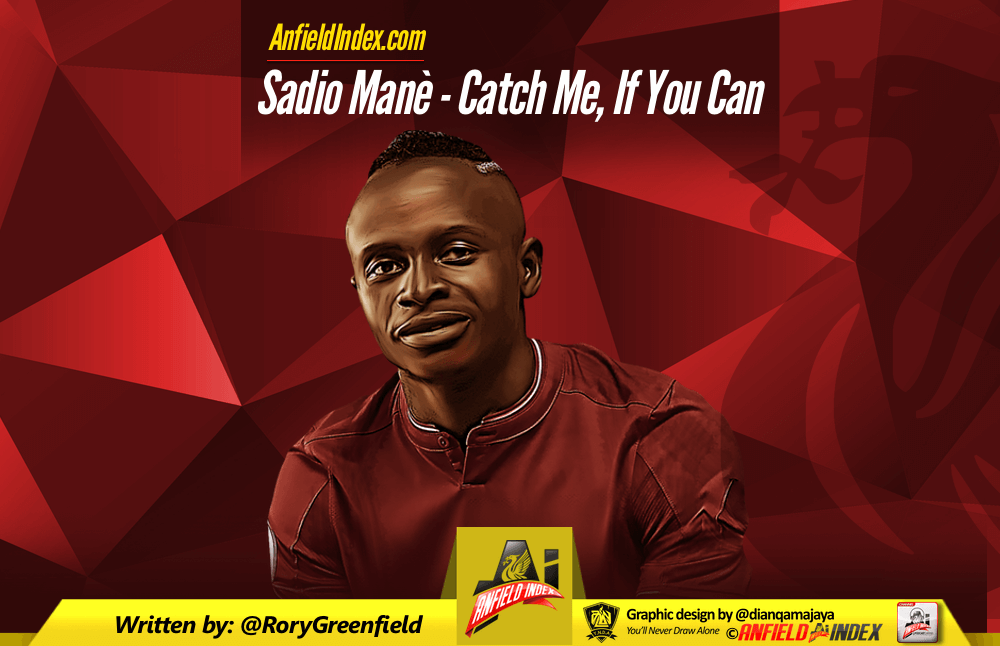 Pace is vital in the Premier League, it can exploit a high defensive line, allow for lightning quick counters, whilst capitalising on tired legs and tired minds. It's very much a defenders worst nightmare. Pressing effectively and efficiently doesn't allow a player to settle on the ball and play their natural game, without a conscious fear that any mistake, any slip can be capitalised upon. Manè, will always keep a defence honest. If his time at Southampton isn't testament to that, his days at Red Bull Salzburg in a high intensity, high pressing game, is the reason Jürgen saw such potential. He's tenacious and tireless in his work rate.
The fee may seem excessive, but it's very much related to the inflated prices of this transfer window, see Yannick Bolasie to Everton for a similar sum. Sadio was a key asset for the Saints, who weren't ever going to give him away for a small fee. I understand the pressure and expectation, which accompanies such a fee, but the player seems to relish the spotlight. He's a confident player, who knows his abilities and how to harness them (albeit inconsistently), to devastating effect. At 24 he's developed, but still has time and room to take his game to the next level.
Raw pace, without the game intelligence or composure to capitalise on the space it offers, is fundamentally useless. There are many players, particularly wingers or wide forwards, who rely solely on pace, but struggle to supply consistent product. Manè has the ability to buck this trend. He's not always shown this consistency, particularly during a well documented 5 month dry spell last season, where attitude issues were well documented. But if one man has the man management ability to harness his undoubted ability on a consistent basis, it's Jürgen Klopp.
Jürgen was desperate for the deal and has clearly watched the career development of Sadio, closely for some time. Recently Klopp declared "I have followed Sadio for a lot of years since his impressive performances in the Olympics in 2012, and then watched his development in Austria and in his time at Southampton. He also praised his ability "he has a lot of quality, works hard and has a very good goalscoring record." Clearly a player Jürgen clearly knows well, who he's confident will be a success at the club, all positive signs.
The praise also comes in the form of Philippe Coutinho who recently stated "It's been very good playing with him, but if anything he's too fast!". If your best passer and creator is excited by the prospect of linking up with Mane, then who am I to argue. Coutinho very much relies on runners in attack who break the lines of defence. This is a role crucial to Liverpool's revival, it can transform the teams attacking impetus, and in my opinion it will and soon.
Whilst the dynamic, ever improving Divock Origi will offer intelligent powerful runs, working the channels and finding gaps to exploit. It must be questioned who else in this squad does? Daniel Sturridge game has evolved away from that type of player, albeit he's still as lethal in front of goal. Without that acceleration, which advanced his game so significantly, he's having to work smarter to find space and create chances. Roberto Firmino's movement is exceptional, but he tends to drop deeper, not exploit space behind a defence. There is certainly room for another attacker, to quicken the tempo, to offer that telling threat in behind a defence, step forward Sadio.
As shown against Barcelona, Sadio is constantly looking to expose space behind a defence, repeatedly pushing to the shoulder of the last man, when in attack. Liverpool haven't had a player since Raheen Sterling departed, who had the pace and movement off the ball, to make this telling contribution. In Lallana, Coutinho and Firmino there is skill, creativity and guile, but in truth they're all very one paced. Whilst Sadio may not offer the same guile, I'm excited to see a player who will break defensive lines, whilst offering a dynamic and balance to this new Liverpool attack.
Sadio Manè offers a new dimension to this Liverpool attack, a new threat that will be embraced with open arms, on the pitch at Anfield. His style of play is perfect to excite supporters, to keep them on the edge of their seats. He plays with a tenacious need to hurt the opposition, with the dogged spirit required to perfectly fit Klopp's tactics. Because of his skill set, he's likely to become a fixture in this Liverpool side, if he's not already. The key, is consistency. If Sadio can find it, then Liverpool have a top attacker on their hands, one who become a serious game changer.