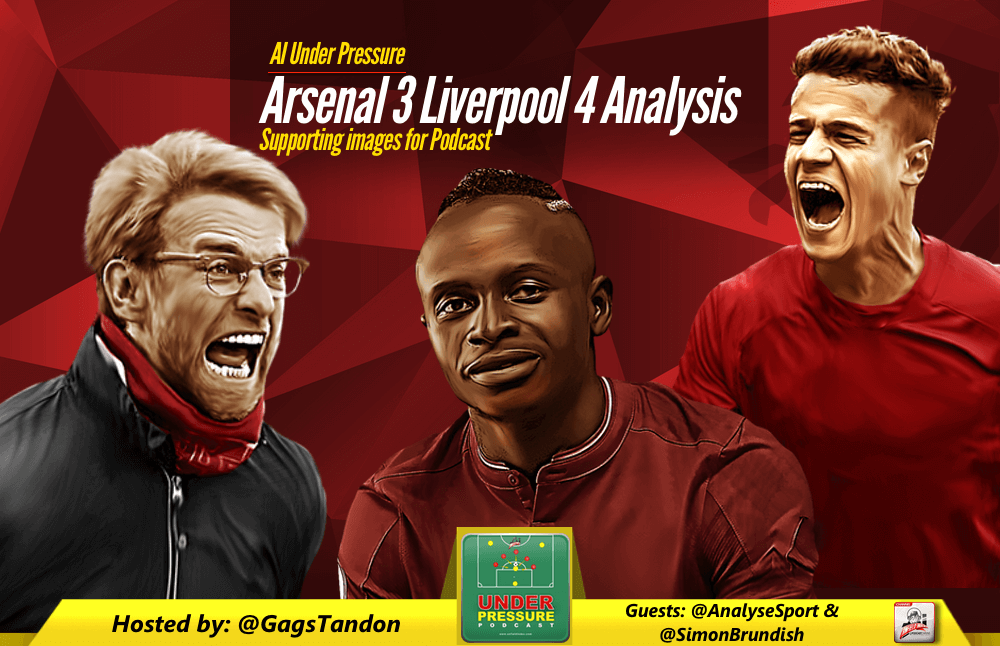 Arsenal 3 Liverpool 4 - Pressing Stats Analysis

Liverpool opened up the new season with an impressive victory at the Emirates Stadium beating Arsenal 4-3. Liverpool went behind after half an hour but provided more evidence that Jurgen Klopp is turning around this Liverpool side as they fought back to lead 4-1. Arsenal mounted a mini-comeback but it wasn't to be as Liverpool recorded a rare win against Arsenal away from home.
Here at the Anfield Index Channel we analyse each game with on-ball Opta stats, that available widely on the internet, but not only that I collect pressing stats manually for every single game. You can listen to the podcast below for further information on the stats and analysis.

Right Click Save Link As To Download This Podcast
The numbers are below to support the listening of the show. These stats are only available on AnfieldIndex.com so please do credit the site if you use them for your own site or social media (credit @AnfieldIndex on Twitter).

The image below shows where the attack or midfield won back possession for Liverpool against Arsenal. Liverpool are shooting from right to left in the image so as you can see there was a larger focus on Arsenal's left hand side with Mane, Firmino and Henderson all on that side.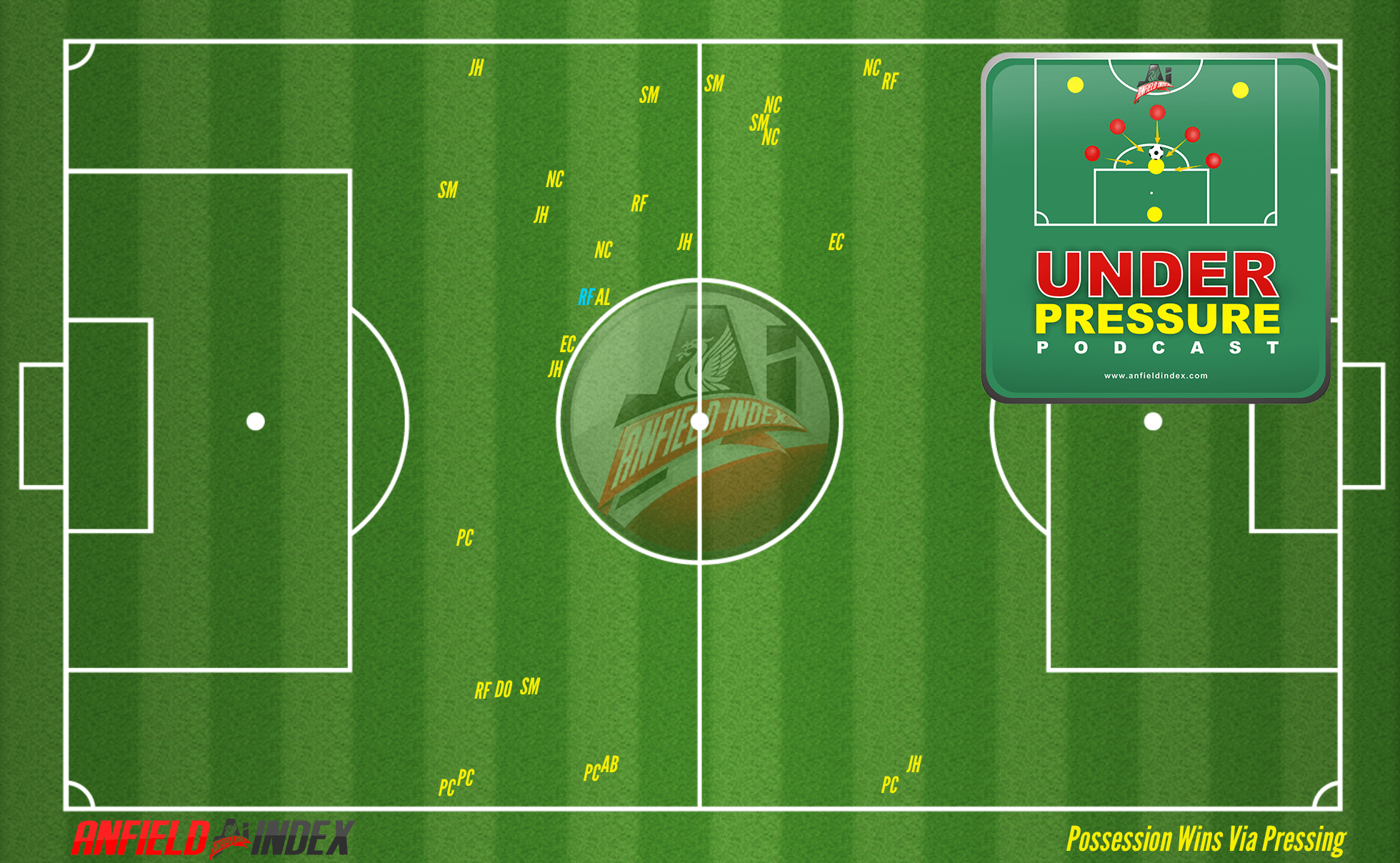 Finally we also discussed pressing by time on the podcast briefly. Here is a breakdown of the stats by ten minute intervals.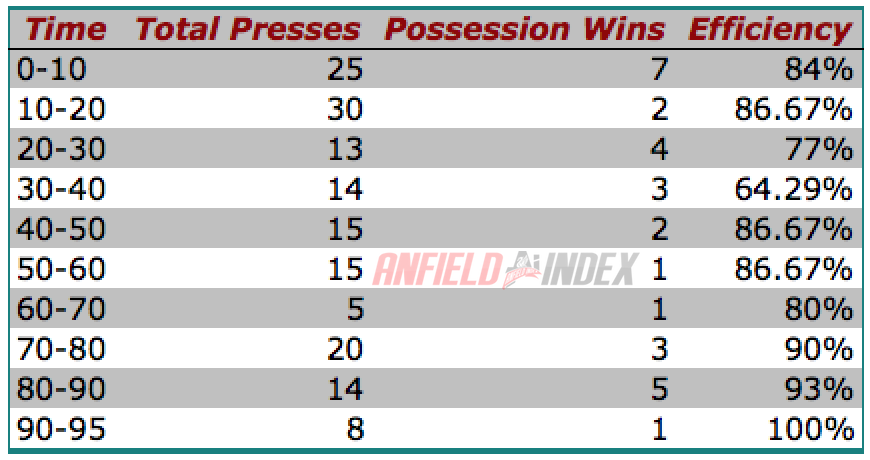 If have anymore questions after listening to the podcast please do not hesitate to leave a comment or contact me on @GagsTandon or @AnfieldIndex on Twitter.