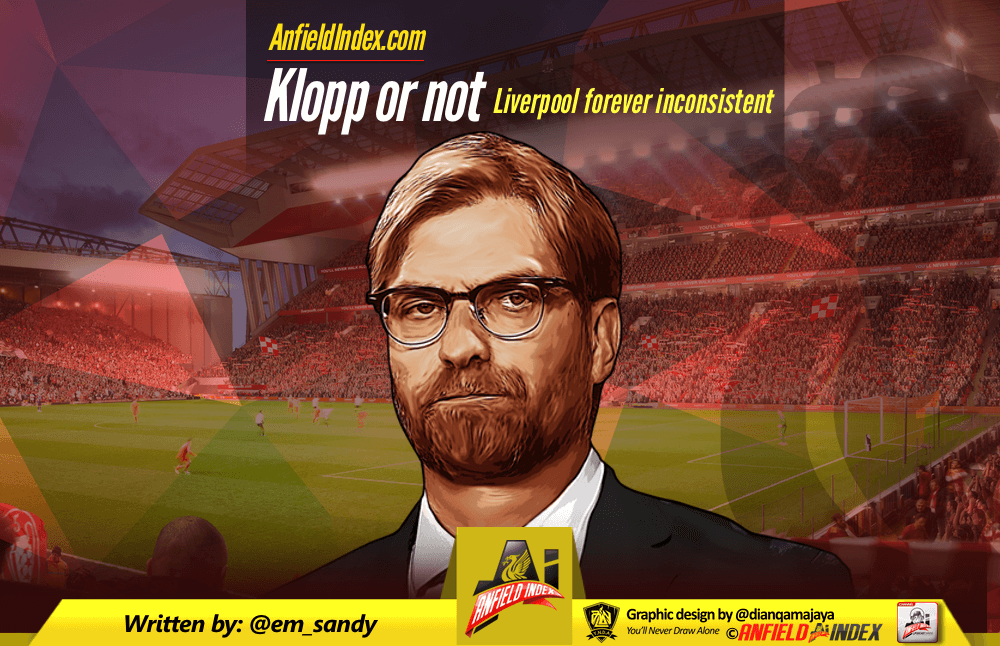 Klopp or not - Liverpool forever inconsistent
Set the scene. Liverpool are  clear at the top of the Premier League table, Luis Suarez and Daniel Sturridge are on course to become the league's top goal-scorers and Steven Gerrard has had statistically one of his strongest seasons in a Liverpool shirt. It was all going so well for the Reds in the 2013-14 season. There were poor performances though against Aston Villa and West Bromwich Albion where Liverpool were kept to a draw but then all of a sudden, as if they'd been replaced by 11 new men, they beat Arsenal 5-1, Manchester United 3-0 and Tottenham 4-0 in the month afterwards. But then 'that' slip against Chelsea and a disappointing draw against Crystal Palace ultimately cost them the title. It was so close yet so far as Liverpool's inconsistency came to bite them in the ass.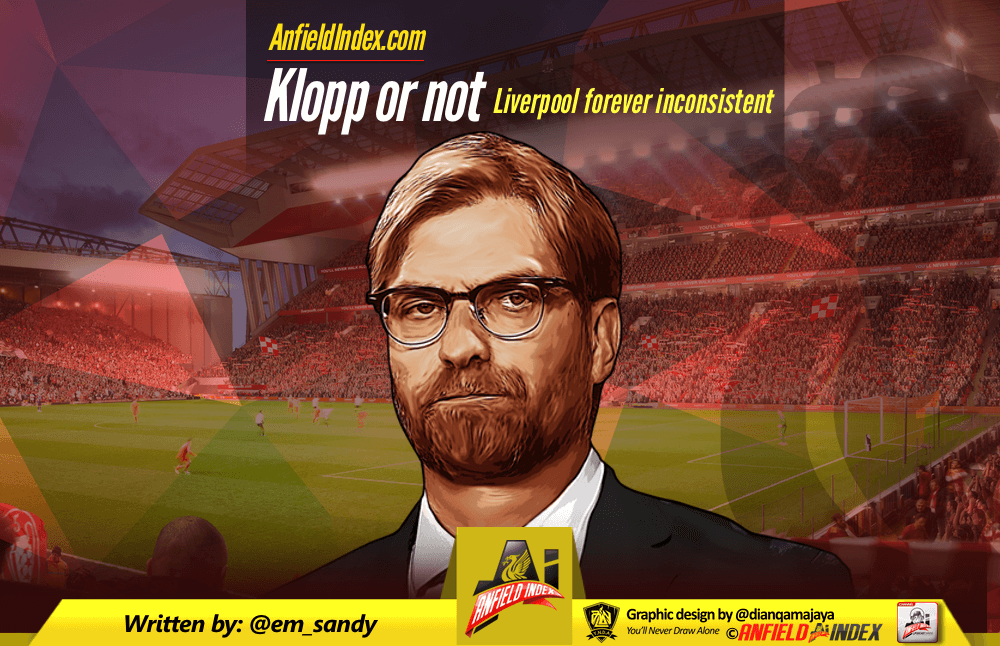 The 2013-14 season was one of the most memorable campaigns by Liverpool since the introduction of the Premier League in 1992. Brendan Rodgers almost guided the Reds to their first title since 1990 and the first of the Premier League era but even during that remarkable season, there were signs of concerns which were masked by a series of astonishing individual performances.

Liverpool have since been dubbed one of the 'most consistently inconsistent' sides in the top flight and it's easy to see why. For years the Reds have displayed signs of promise, only to disappoint at the last hurdle or fail to maintain standards shown in earlier games. This season has begun much the same; a convincing win against Arsenal at the Emirates in the opening fixture followed by a lack-lustre performance against Premier League new boys, Burnley.
We're only two games in so there's no need to panic but Liverpool fans have seen it all before and they were hoping Jurgen Klopp's arrival would erase this kind of erratic, inconsistent form. Instead, it looks like Liverpool are forever cursed with looming doubts and an expectation of failure and it seems to have rubbed onto the players. It's as if they dare to demonstrate confidence but regret it instantly and crack under nervous pressure the following week.
At times, Liverpool can produce scintillating football. Even last season, when it was a squad largely built by Brendan Rodgers and only slightly tweaked by Jurgen Klopp, the Reds looked dangerous in attack. The talents of Divock Origi, Roberto Firmino and Philippe Coutinho when turned on are magnificent and the three together provide Liverpool fans with entertainment of the highest calibre. Daniel Sturridge remains a threat and when on form, is without a doubt one of the best strikers in the Premier League but his inconsistency mirrors that of his team.
Even in Europe, where Liverpool stink of confidence and history, they produced games of two halves. Last season's quarter-final clash with Borussia Dortmund was one of the greatest occasions at Anfield but Liverpool could've ruined their European hopes earlier than planned after a dismal first half display. It was a complete turn-around in the second half though and they came from behind to win 4-3 and 5-4 on aggregate. The Europa League final against Sevilla would surely be more straight forward but after leading in the first 45 minutes and completely dominating, it was a second half collapse from the Reds and another opportunity went astray.
Klopp has brought optimism to Anfield and there's certainly been an improvement in the style of football played by Liverpool when on the top of their game. The 'Gegen pressing' is in full flow and the players generally look comfortable and hungry when playing as part of Klopp's system. However, the growing pressure to deliver silverware and to demonstrate progression seems to have filtered into the players' mentality.
The German boss has been given full support by the club and the fans but if Liverpool's inconsistency persists, patience may start to dwindle.
It appears to simply be a lack of confidence. The Reds players need to believe they can perform every game and not just for the 90 minutes in hand, but for the games that follow. Klopp will undoubtedly look to improve the squad in all areas and a manager of his calibre is able to bring out the best as well as attract the best. Competition for places will increase and the Liverpool players will need to prove themselves and the first step in doing so is to perform consistently.
Klopp's style of play has been enforced, the players know their roles and their tasks. It's up to them to diminish all doubts because they've demonstrated at times their full potential. Liverpool now need to do it regularly and fast if they want to put a marker down this season.