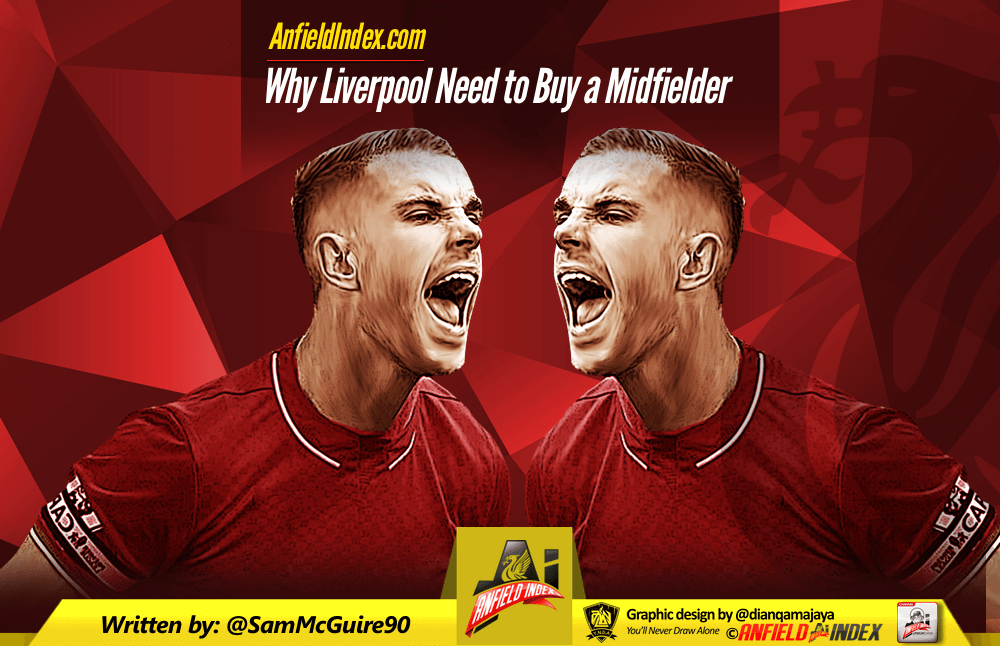 Why Liverpool Need to Buy a Midfielder
Burnley dispatched Liverpool with relative ease this weekend. No matter what the stats or the media say a 2-0 scoreline didn't flatter them. Liverpool may have had 81% of the possession but Burnley, to use a Brendan Rodgers phrase "dictated the space". Liverpool never really looked like scoring and Burnley looked as though it was a training session in how to keep their shape, structure and compactness.
As you'd imagine the reaction to the defeat was extreme with many fans taking to social media to voice their dissatisfaction. It varied from fans voicing genuine concerns to others comparing Klopp to Brendan Rodgers. It's safe to say Liverpool fans don't handle defeats very well. However, the German's post match comments seemed to exacerbate the situation.
"If one game should change my mind then I would be a real idiot, I know you would all buy a left-back but a midfielder? Emre Can was on the bench, he had a back problem, Lucas Leiva is injured and you ask me for a hard midfield player. The answer is I don't know – we will see."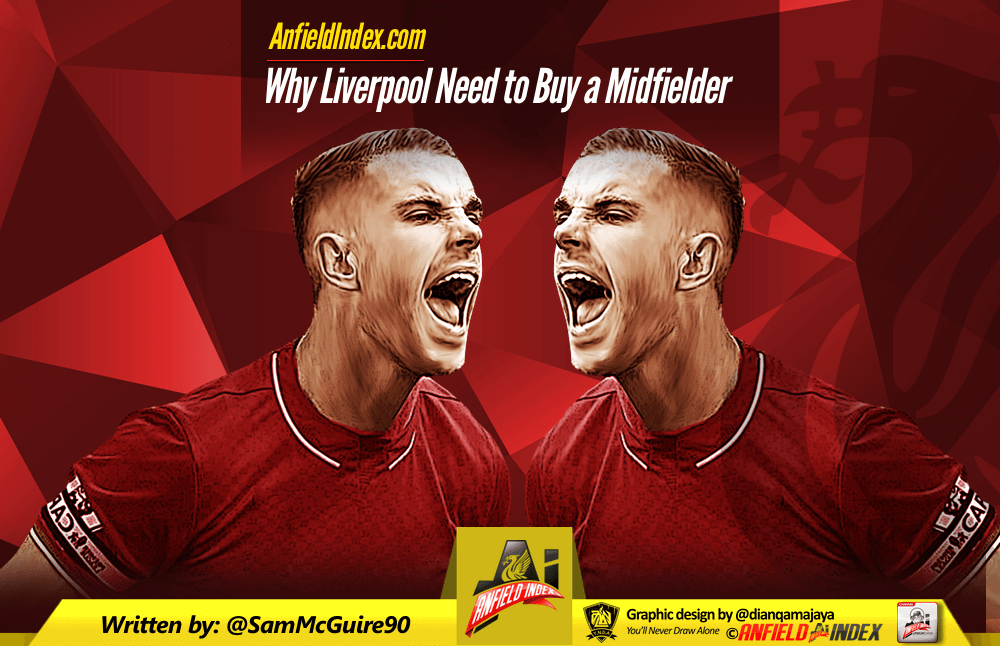 It comes across as a defensive comment from the manager. Liverpool have been linked with left-backs and midfielders throughout the summer. The repeated links insinuated that it wasn't just the fans wanting these players, but the club too. Furthermore, the calls for a new midfielder from the fans only really intensified when journalists close to the club reported Klopp wanted to bring in a controller. Backed up with links to Leandro Paredes and Mahmoud Dahoud it looked as though Liverpool were finally actively seeking a tempo setter.  It made sense, after all, as things stand the midfield hinges on Emre Can's fitness. Nothing materialised and a midfielder of that ilk wasn't brought in. Fans can't be expected to just forget there were links to this profile of player.
Yet now he's come out and said it would be idiotic to 'panic buy'. Is it not even more idiotic to not buy when an area has been identified as a weakness by both the club and your opposition?
In the opening two matches, against two tactically different set ups, the Liverpool midfield has looked disjointed and out of ideas. It's glaringly obvious that Jordan Henderson is limited in that role. For a man who talks about controlling the play it's got to be a concern that in the 180 minutes played so far this season Liverpool have only really controlled a match for 20 minutes in that blitz in the second half against Arsenal.
There have been videos posted on Twitter and Facebook, made by a Liverpool 'fan', highlighting Jordan Henderson's underwhelming performance against Burnley. It wasn't his greatest but you've got to remember he's been placed there to do a job because Emre Can is out. It's not his natural role and if anything it showcases his weaknesses. Klopp is doing Henderson no favours playing him there and it's nothing more than a patch up job until Emre recovers. But what if the German juggernaut picks up another injury and Liverpool are left with Henderson in that role? It's negligent to do so when his lack of bravery on the ball stifles the Liverpool build up.
This isn't an attack on Henderson, I think he can do a job in an advanced position, but it's more why he shouldn't be playing that deeper role and why Liverpool desperately need to sign adequate cover for Emre Can.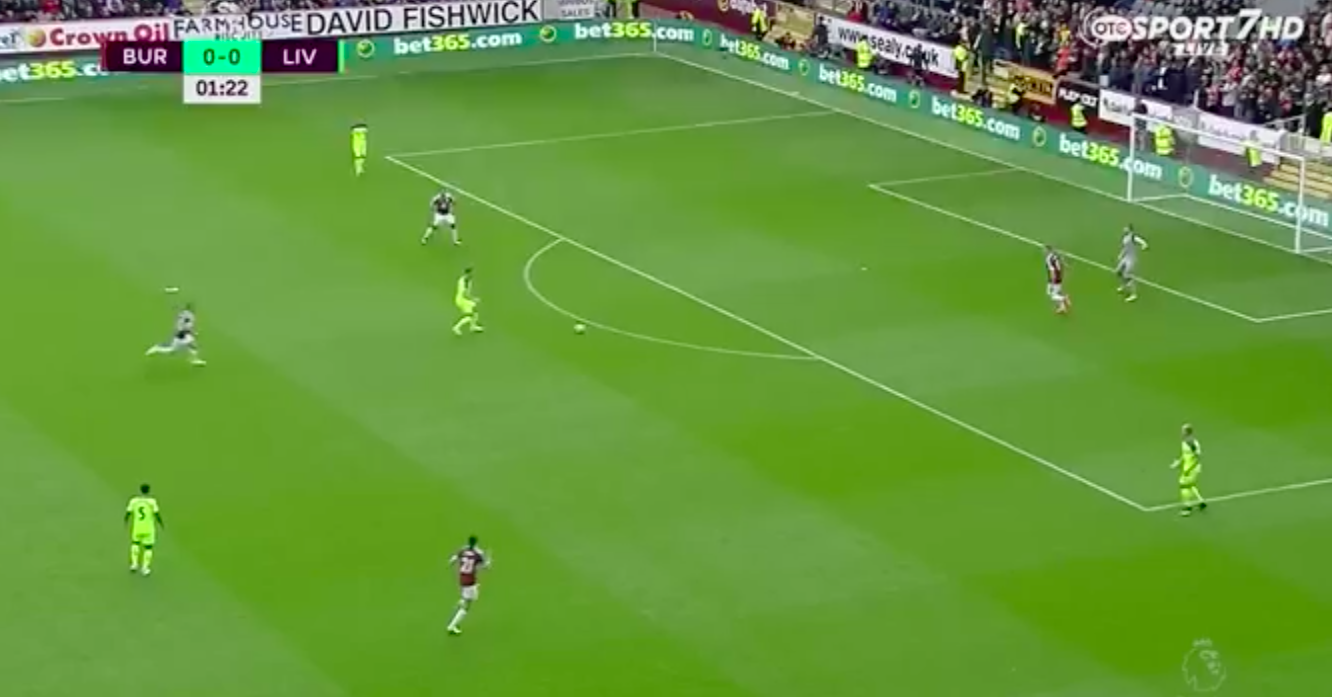 The screenshot above is taken just prior to the Burnley opener. Here you need to remember a lot of Klopp's principles are based around being brave on the ball and taking chances when in possession. In the picture Henderson is just about to receive possession off of Mignolet, he takes a touch and plays the pass to Ragnar Klavan on the edge of the area.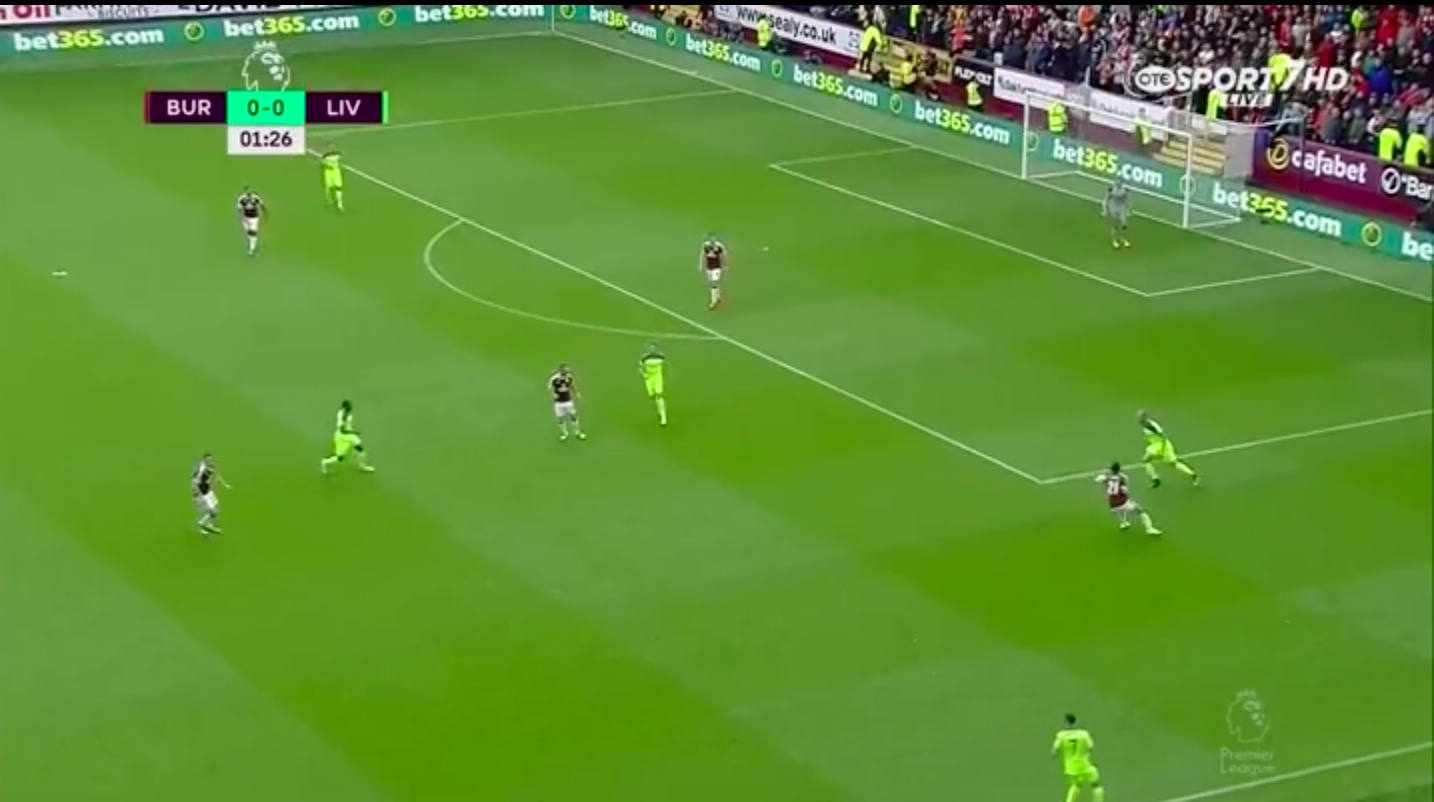 The pass finds Klavan successfully but look at the situation it puts Liverpool in. Klavan is comfortable on the ball and will look to play out but Burnley have committed five men forward to press five Liverpool players and with no 'easy' pass being on Klavan switches the play to Clyne who then has his pass intercepted and Burnley scored.
If you look at the initial picture if Henderson is aware of his surroundings he could position his body to make a pass to Wijnaldum and at the same time take four Burnley players out of the game. Liverpool would then be able to turn defence into attack whilst retaining possession.
The two pictures above highlight just how limited in possession Henderson is. In the first still it shows him passing to Adam Lallana. It's not a bad pass and Lallana is able to turn and play it to Milner just on the half-way line. However, there is a pass to Wijnaldum on to Henderson's right. You'll see in the second imagine Liverpool have an overload of sorts down that right hand side with Wijnaldum, Clyne, Sturridge and Firmino all on that side of the pitch against just the three Burnley players. Had the ball went Wijnaldum's way they may have been able to work something with Clyne being the extra man. It was the wide areas Liverpool really needed to exploit.
Once again Henderson picks the ball up deep. There's a first time pass onto Wijnaldum who is retreating and ready to receive the ball with both Lallana and Lovren there as passing options if he needed to release the ball if he was under pressure. When he originally picks the ball up he (Henderson is in space) he dithers in possession and by the time he does pass the ball Burnley have five players within 20 yards of him and he's rushed into giving away possession. Again, with so many Burnley players pressing the ball had Liverpool played through the press which could've been done with quick ball circulation, they had men over on the right hand side.
It's by no means an easy pass but in the first picture Henderson could clip a pass around the corner to Adam Lallana. You can see in picture two that Liverpool have somewhat of an overload there with Clyne, Sturridge, Firmino and Lallana all practically in space and all in positions to play it around and get Liverpool up the pitch. Instead he dithers on the ball and is chased to the touchline before playing the ball all the way back to Mignolet. It was a waste of what could have been a good position for Liverpool to be able get at the Burnley backline.
Henderson in the final third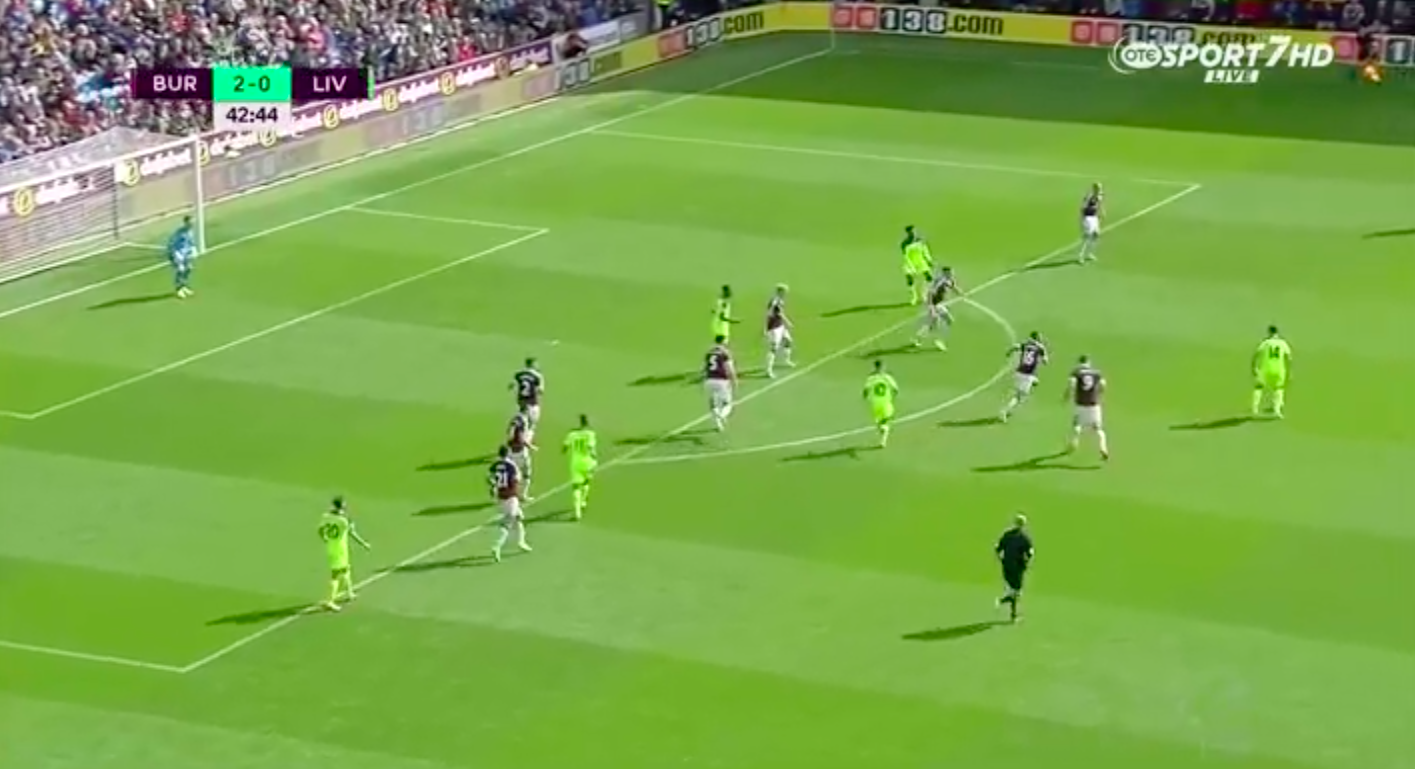 What makes all of this even more perplexing is how confident Henderson is in the final third. In the picture above Henderson is in possession. There's an easy pass to Clyne on the overlap on the right but instead he threads the ball to Sturridge. It seems like an obvious pass, because it is, but it's the sort of pass Henderson doesn't attempt when he's in his own half and it's to the detriment of both the player and the team.
This isn't an argument as to whether Henderson should be the captain of Liverpool. This is just a pretty emphatic point to suggest Henderson shouldn't be pulling the strings from deep and Liverpool do need to bring in Emre Can reinforcements if they're to control the midfield as they hope to.