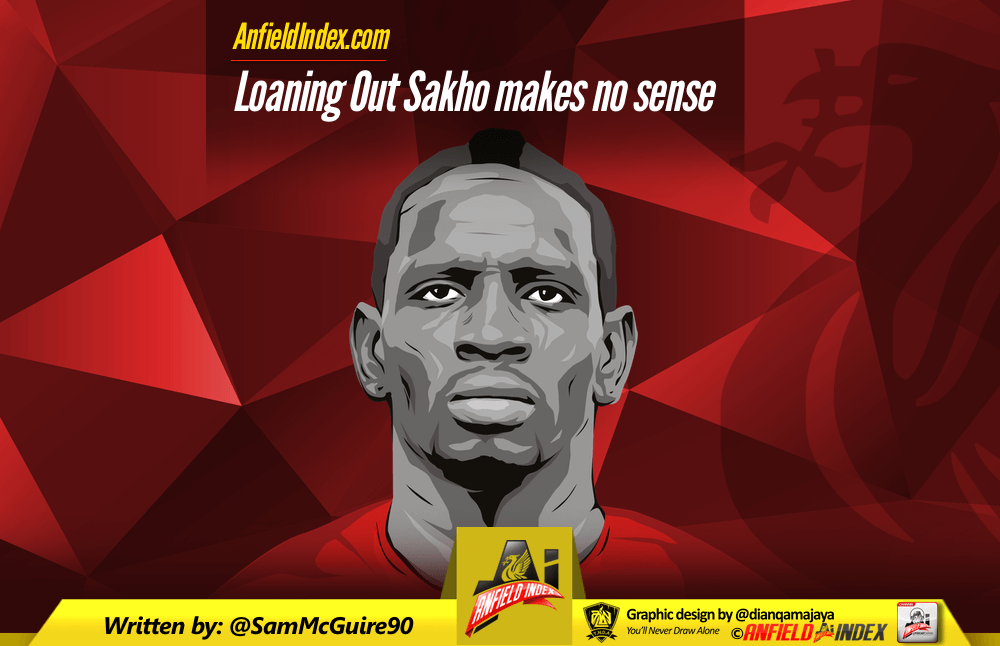 Loaning Out Sakho Makes No Sense

Liverpool fans have been starved of 10.30pm news for weeks now but after the news broke that the club were open to loaning out Mamadou Sakho many fans were left ruing their recent demands for transfer news. Sakho is by no means a fan favourite and the suspension towards the end of last season coupled with being sent home from the pre-season tour has widened the gap between fans who rate the Frenchman and think he should be starting and those who wanted the new Liverpool no.3 to be sold.
You don't have to like him to be able to acknowledge his positives as a player. Likewise, you can be his biggest fan and still admit there are weaknesses to his game. For starters, he's not the most elegant on the ball, he is partial to playing risky passes that put the team into danger from time to time and he's injury prone. But no players are perfect and there is always room for improvement. Liverpool are by no means in the luxury position of being able to spend £50 million on a centre-back so wanting perfection is futile.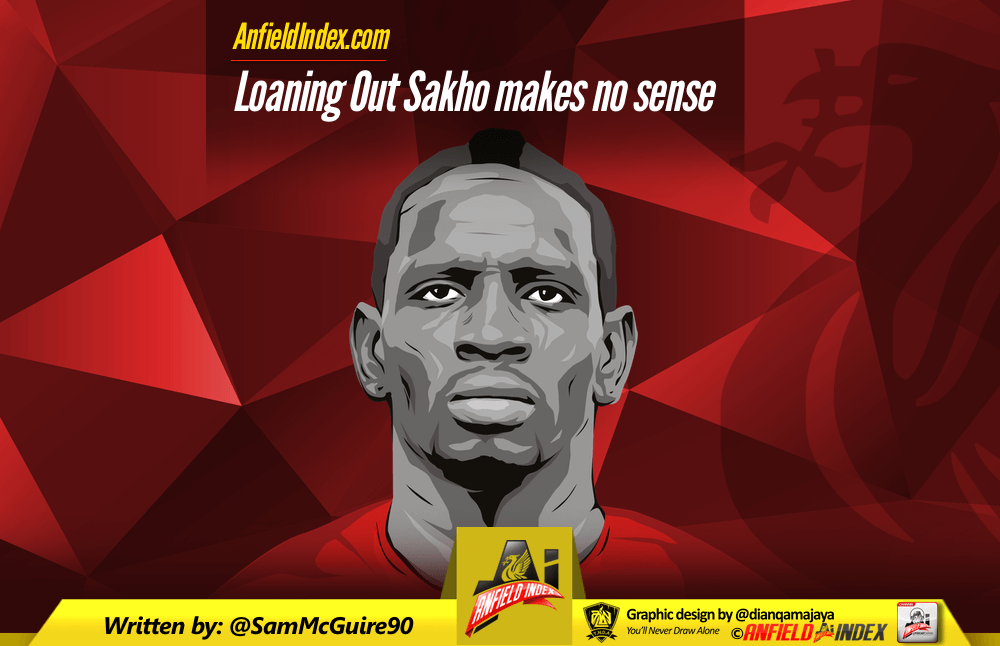 In the eyes of many he's the best of a mediocre bunch. His decisive and incisive passing from deep makes him ideal for the Liverpool side. On numerous occasions last season he played the ball to Phil Coutinho's feet and bypassed the midfield. The Brazilian was able to turn and get at the oppositions defence. Sakho almost acted at times as a second deep lying playmaker. Hard for those who claim he looks like Bambi on ice to accept. You'd not often see him punt the ball aimlessly forward and turn possession over without at least trying a pass. People claim it's risky but in his absence it's been clear just how limited the backline is on the ball. Both Lovren and Klavan are comfortable on the ball, both can play a 40 yard diagonal pass but ask them to play a 20 yard pass between the lines and they struggle.
At the end of July Klopp did say Sakho had a future at the club but it wouldn't be the first time he's said something to the press before doing the complete opposite. However, in this instance you would have to believe the German due to the fact if Klopp really wanted to cash in on Sakho, now would be a good time with the inflated market and the player still having four years left on his deal meaning his market value would be high.
It seems bizarre that with just a week left of the transfer window, and practically an entire month after his latest indiscretion, Liverpool have agreed to loan the centre-back out with no replacement coming in. It would be very unlike Liverpool to loan Sakho and follow that up by signing a £25 million defender. The Reds have Dejan Lovren, Joel Matip, Ragnar Klavan, Joe Gomez and Kevin Stewart who are all capable of playing that position but do they scream top 4 quality? Lovren and Klavan have been the pairing for the opening two games and in those games Liverpool have conceded five goals. It's not an ideal start for the pairing. There are rumours Matip will come in and replace Klavan which means a reshuffle as he played right centre-back in pre-season with Lovren as left centre-back but in the Cameroonian's absence Lovren has filled in on the right. Whether or not you rate the ex-Schalke man is irrelevant as he's still an unknown in the Premier League, he may need time to adapt.
Of course there is a chance it's a short term loan as Sakho builds up fitness and form after missing months of first team action. Liverpool aren't in the luxury position to field Sakho in games when he's not match fit but not many teams are. Similarly, what club would agree to such a deal? A strong defence is built on consistency, if you're loaning Sakho for two/three months only to lose him and have to replace him it's not good for team cohesion is it? Of the teams that are willing to do this you'd have to ask if they really are of Liverpool quality? If he's playing in an inferior league at a slower pace then he will still be off the pace when he returns to England. Also, how many teams play a similar style to the Reds? So many things to consider, which the club would've obviously contemplated before coming to the decision but with the clubs history in the loan market fans have every right to feel uneasy about the situation.
Klopp must have something up his sleeve if he's willing to allow Sakho out on loan but from the outside it's a bit of a head scratcher.