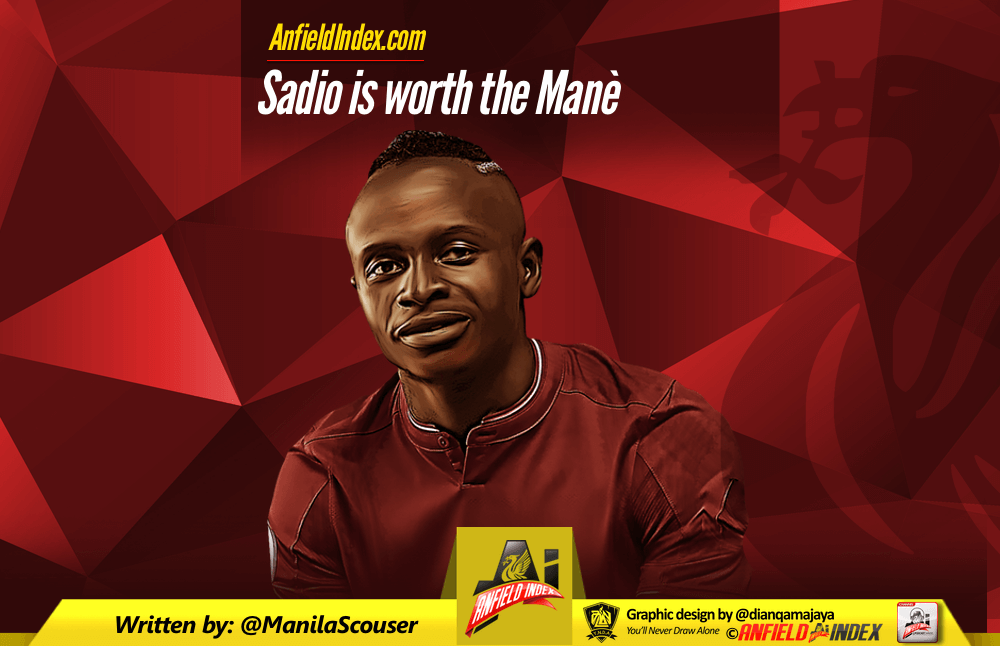 Sadio Is Worth The Mane
Long before Sadio Mane officially signed for Liverpool Football Club, fans were furious with the fact that the club turned once again to Southampton for another player. His transfer fee had left supporters disgruntled and convinced that the money spent on the Senegalese would have been better off used on a healthy list of alternatives.  I wrote an article on the fume on his transfer here.
Today, there's probably not one Liverpool fan across social media who speaks ill of the former Southampton player. He is now worshipped, and that might even be an understatement, by the same fans that have criticised the player without having ­­­­­­­­­­kicked the ball for the club.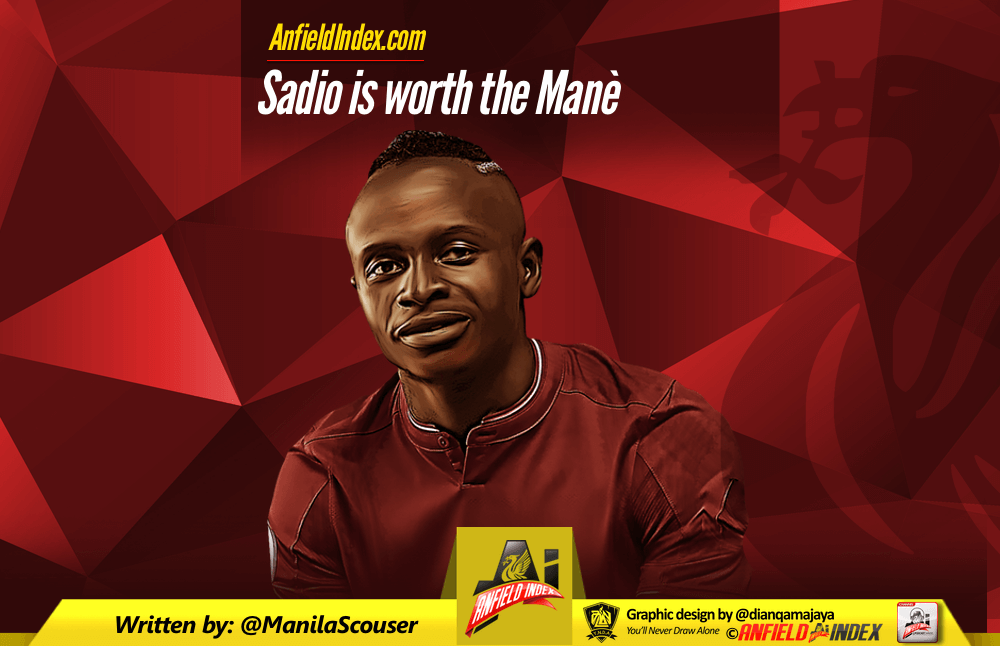 Last season, if you could pinpoint a weakness in Liverpool's team apart from the frailties in the defence, it lacked pace. We had a front three of Adam Lallana, Roberto Firmino, and Philippe Coutinho. All three are technically gifted players, but lacked the blistering pace you would need in a highly intense pressing side, which Sadio Mane now brings.
Such a direct, fast, and powerful footballer, he completely ripped Arsenal's defence and tore them a new one, and has done the same against Burton Albion. We can see the difference in how Liverpool operate with a player like him on the side, and it was only emphasized in our embarrassing defeat against Burnley, where he was sorely missed due to a slight injury in his shoulder.
Apart from his blistering pace, it is quite impressive how settled in Mane looks with his new team. The link up play with his new teammates is astounding for a player who's been at the club for a couple of months. You can find him floating around from on the right flank to the left, and up top. Players that are available to us in those positions are so interchangeable, especially Mane, and that's what makes Liverpool so tricky. They can easily rotate with such ease during the game it makes it incredibly difficult for opponents to keep track.
He's also very willing to contribute to the defence, which is something you don't see often from an attacking player. It's not only the pressing he provides further up the pitch, but also his work rate to be involved in the defensive aspect of the game is what I found phenomenal. You can see him hunt down a ball handler when we lose possession, tackle a player to initiate counters, or simply tracking back to help. It's incredible how at times you see him in areas where you shouldn't expect to see him. But he was.

In the image above, you can see an instance where Liverpool were defending and you see Sadio Mane (closest to the ball), who just put in a tackle against Suso on the left side on our own third of the pitch.
"We don't have these defined positions in football anymore. You're involved in offensive situations, and defensive ones. You can't stay up front and wait until the next goal. That's not how it works. All these players are involved in everything. "
Wise words from the Liverpool manager regarding positions especially when James Milner and Daniel Sturridge had expressed how they felt playing in a different are of the pitch, and Mane's defensive contributions only reinforces the point he made. You attack as a team, and defend as one. There are no solid positions. Mane, Coutinho, and Firmino also hold responsibility to defend as much as they have to attack.
Sadio Mane has now proved himself to a be a very vital player for our squad. And while some were originally baffled at the idea of him at Liverpool, his work ethic, for me, is what separates him from all the other options available to us, and I'd like to think it's one of the biggest factors that Klopp wanted to bring him to the club.