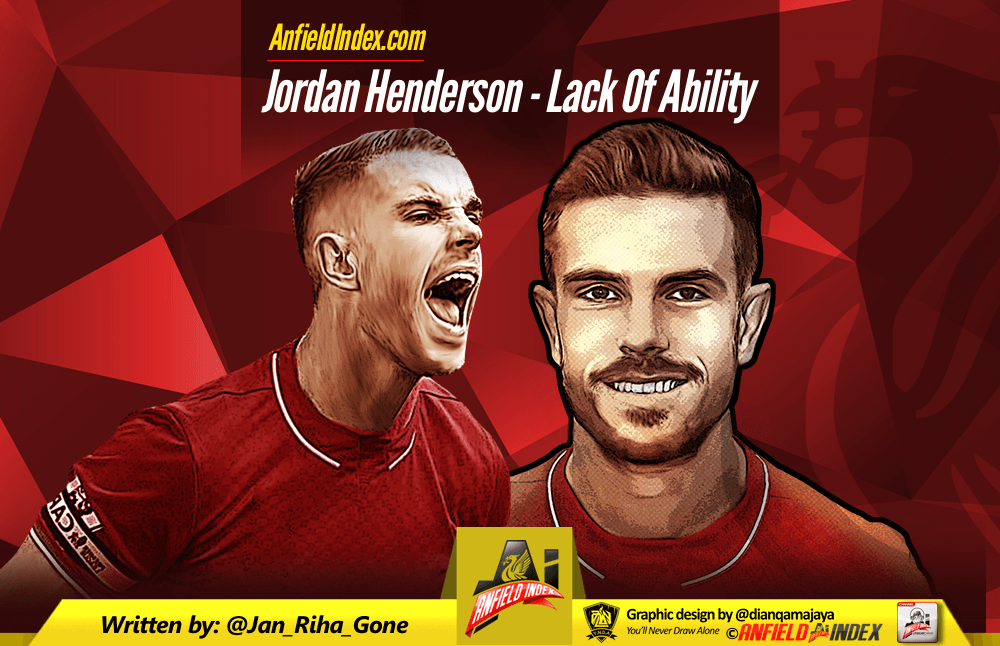 Jordan Henderson - Lack Of Ability
Jordan Henderson has been a heavily discussed topic amongst Liverpool fans for the past year or so, there is probably a 50-50 split between fans who think he isn't good enough and those, who are still behind him as a player and give him the support he probably deserves. I would like to mention a few things that come to my mind every time I see Hendo play for Liverpool and try to make a few points that in my opinion haven't been mentioned by anyone who has a wider platform of readers.
First thing that should be mentioned is that back in 2011 when we signed Jordan, it was publicly known Damien Comolli and Dalglish looked for a versatile type of player, who could play in various systems as a central midfielder but mainly would be used as a wide, right midfielder – which is what Henderson was able to offer and along with usage of stats, Comolli praised his ability of creating chances and offering control of the game.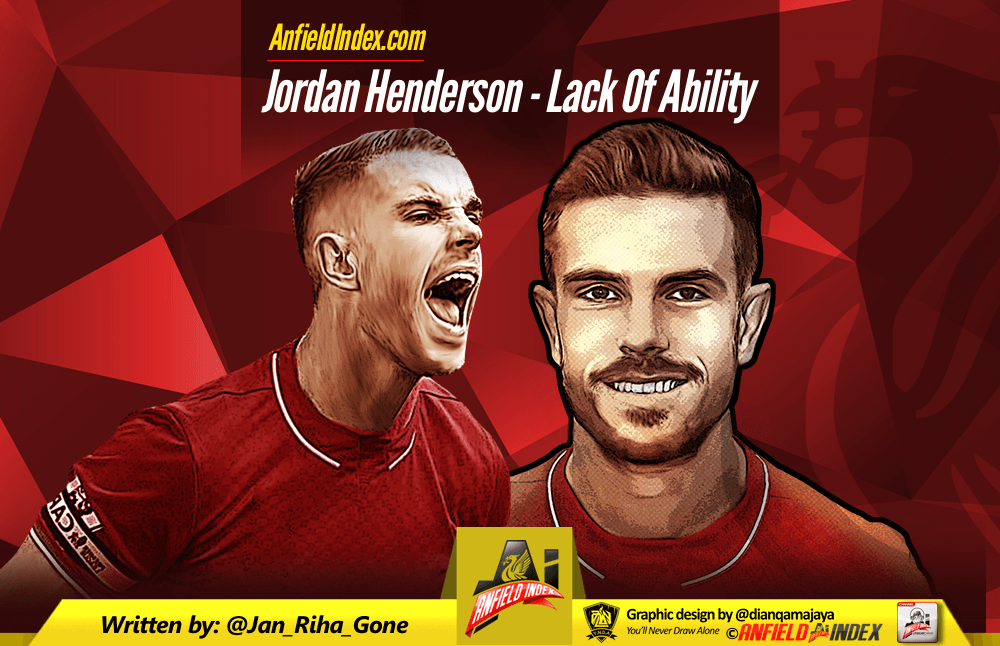 He was used mostly as the right sided midfielder, with Adam and Gerrard playing the deeper duo and Suárez playing under Carroll, which allowed him space into moving to more central positions when in possession of the ball as Glen Johnson was always overlapping. Even as a 21 years old he featured in over 35 games and finished the season with just 2 goals and 1 assist – a tally which he topped in each of the following seasons. One performance really stands out, and that was the League Cup final vs Cardiff where he struggled and was massively out of the game, so he was subbed in 58' minute for Craig Bellamy.
It always makes me wonder, why you can't really point out a single world class performance from Henderson in a match vs top class opposition, he always seems to go missing – either partially throughout the game, or for the whole length of it. The question is whether it's in his head, or he simply doesn't have enough quality to go toe to toe against some of the best midfielders in the league. For anyone arguing that he was influential in the 2013/2014 season, I would say that's debatable, I agree that he was – but that was mostly due to the system and tactics implemented by Brendan Rodgers which allowed Henderson to really stand-out as it made the most of his endless running and pressing opponents out of central positions considering we had it overcrowded. I wouldn't agree it was due to him being in form of his life or being particularly that great player, he's a solid B+ player, but not good enough for a club that aspires to challenge for the title, or even play in the Champions League.
Jordan has been deployed as the deepest midfielder by Jürgen Klopp, which is in my opinion the worst position he could play in, because it doesn't play into his strengths and is specifically made to show his weaknesses. Jordan is an enigmatic type of midfielder, he doesn't have the most obvious weaknesses a player can have – but after years of watching him, you can easily point out some major flaws in his game that hold him and the whole team back.
In a player that plays in any midfield role you need specific attributes, you need him to be able to run box-to-box, to be able to pass the ball, to be composed under pressure, have the ability to read the game and tackle/intercept the ball and prevent the other team from dictating the tempo of the game or breaking through the middle of the pitch. In case anyone would want to argue that I'm simply making stuff up, because I "hate" Henderson, go and watch highlights of some matches vs great opposition from last season and watch goals conceded from the 3 games we've played so far this season – also I'm not saying it's all his fault, but there is a massive pattern when he, Lallana and Clyne start as they all play the right sided centre of the pitch.
In the defensive aspect of the game, Henderson excelled when he had played beneath him, so he was always 'safe' and could chase the ball and put pressure on the opponent (something similar Lallana does now) without the actual need to make the tackle, as he simply pushed them back or wide, where was a player (full-back/wing-back) who would go in for the tackle, that's why Henderson was so great during the 2013/2014 season and why he usually struggled when deployed deeper in midfield or when we've played a 3 man midfield as we have never had a proper specialist defensive midfielder who would cover for him. Again if you go on and watch some of the chances our opposition creates regularly (for example watch the game vs Dortmund [home & away] or vs Arsenal), there is not a single club in the Premier League, or any of the top 5 leagues who gives away so much freedom, space and pitch control in the centre, in the right sided area of the pitch to be precise. Both Lallana and Henderson cover incredible amount of the pitch, but lack the most important thing, the ability to win the ball, to go into the tackle, so many times you can see Henderson just shadowing a player, standing two metres away from him and just 'covering' whatever and not stepping out against him, making a tackle or closing down the space between him and his midfield partner and they have so much space and time in the middle, they simply cut through our midfield line. If you would want statistics to prove my point (credit to WhoScored.com), Jordan averaged 2.4 tackles and 1 interception per game during the 2013/2014 season, N'Golo Kanté last season averaged 4.7 tackles and 4.2 interceptions per game, incredible contrast.
Another thing is that he is one of the highest earners at the club and he's the captain, but in general he really isn't a captain material; he isn't a presence on the pitch, usually you only notice him when he's shouting at the ref or when he's staring at a player that is 10 metres away from him. I wouldn't necessarily say his technique is bad, but at least 50% of midfielders in the Premier League are more potent on the ball than him, because Henderson massively struggles at close control when under pressure, he literally isn't able to dribble with the ball and drive it out or beat a man 1 on 1, his passing is very simple, ineffective and low-risk. He has this occasional 'hollywood' pass where he brilliantly spreads the game with a long diagonal pass across the pitch, but that doesn't happen often and shouldn't také away from his inability to také risks and pass the ball in between the defensive lines and him always passing sideways or to his centre backs, which takes the momentum off any potential attack and basically offers zero threat in creating chances through the middle of the pitch if the opposition is in defensive set-up.
He has had his great moments going forward because he has great anticipation of the ball and scored a lot of goals centrally from a second wave off a rebound, which is a great quality, but he would definitely need to add more goals to his game to be able to bench any of the players who play ahead of him in the higher positions in midfield.
I do think Henderson has qualities and can be a great player if used properly, even for a team like Liverpool under certain circumstances, but I can't see him being an integral part of a successful team that wants to play a 3 men midfield as he offers very little and also as he is 26, he should be coming into his prime and there should be a much visible improvement over the years, which sadly just isn't there. I think he has been a great servant to the club, but his lack of winning mentality, skill and overall football ability are simply not good enough for a club Liverpool FC wants to be.