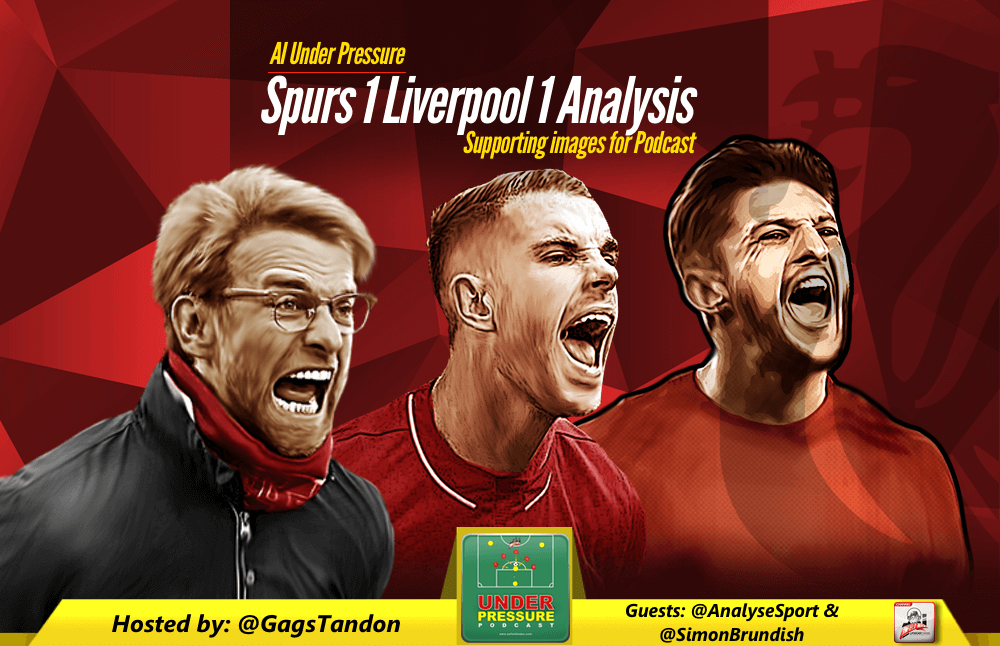 Spurs 1 Liverpool 1 - Pressing Stats Analysis

Liverpool's third Premier League game of the season ended in a frustrating draw as the Reds rued missed chances whilst being on top in the first half and bemoaned poor defending once again which cost them the three points at White Hart Lane.
As always the Anfield Index Under Pressure team analysed the game covering at on-ball and off-ball statistics. They discussed the good and the bad from the game as well as the Daniel Sturridge predicament too. You can listen to the podcast with the embedded player options below.
Right Click Save Link As To Download This Podcast
The stats discussed and images discussed are also included below. If you wish to use these stats in your articles or tweets please do credit the @AnfieldIndex and @GagsTandon accounts as these are exclusively collected on Anfield Index.