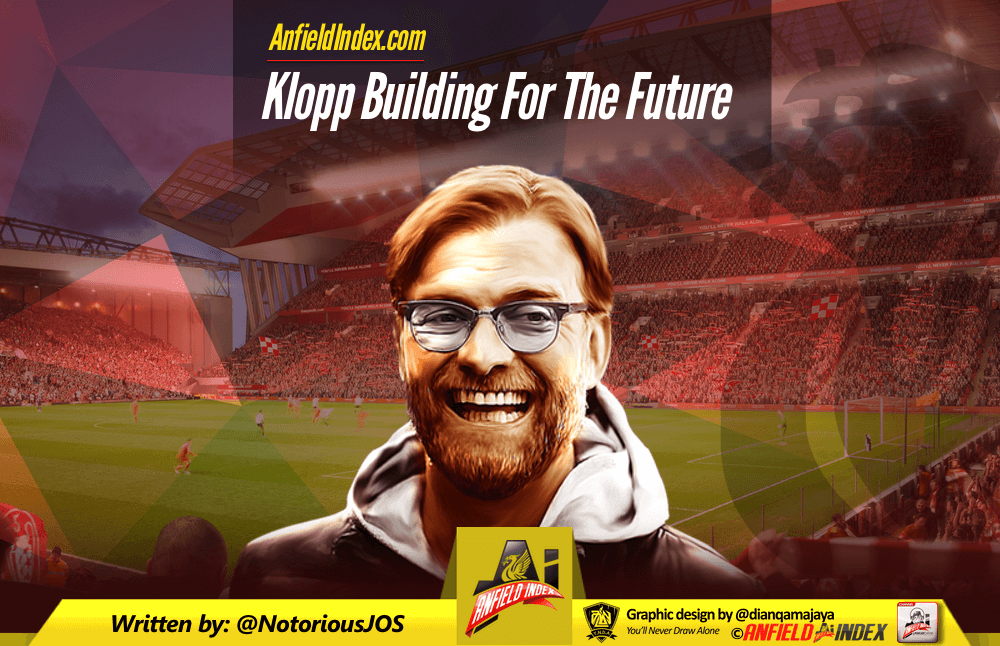 Klopp Building For The Future

Modern football, its chairmen, managers and supporters alike, is obsessed with the quick fix. Typified by the wanton spending of Premier League- which often seems panicked and ill-advised- clubs in this summer's transfer window, clubs want success and they are prepared to acquire it by means of chequebook, rather than honing the skills of their players on the training paddock.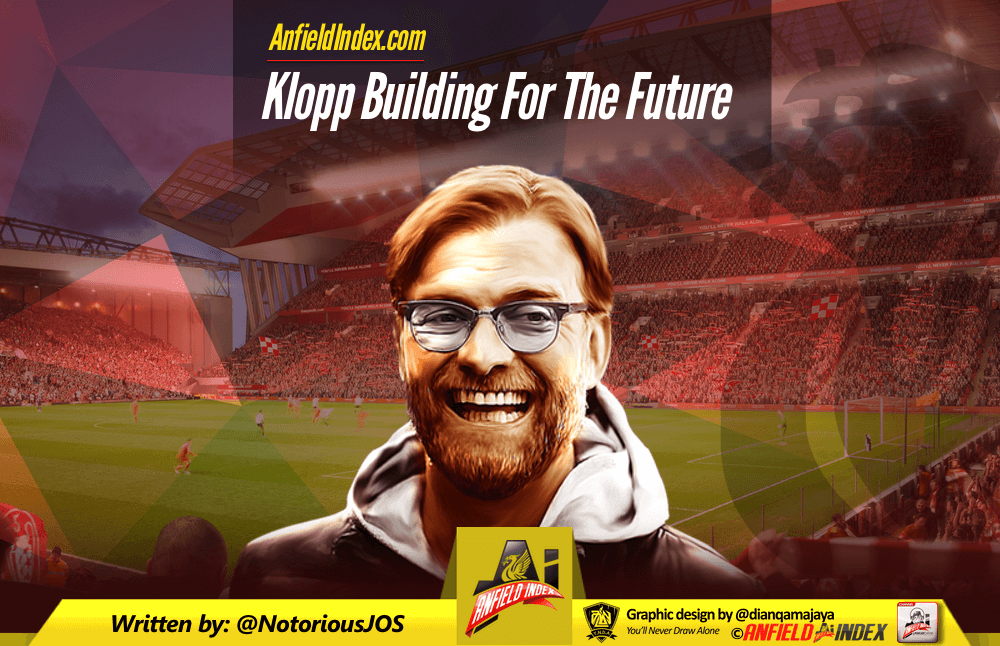 One manager, however, who believes in the process of coaching improvements into his players is Liverpool's Jurgen Klopp. The German built successful sides at both Mainz and Borussia Dortmund on relatively small budgets and placed massive emphasis on the collective sum of the team, working in unison as a committed and effective unit, rather than big money individuals. Upon being appointed Liverpool manager, Klopp has had the opportunity to abandon his principles and spend lavish sums of money on players, but, with the exception of the captures of Georginio Wijnaldum and Sadio Mane, has stayed true to the formula that has brought him acclaim in his career.
Klopp's motives and intentions to build for the long term were clear early in his reign, and were exhibited for all to see when he reneged on the opportunity to sign Shakhtar Donetsk's Alex Teixeira in January of this year. Speculation was rife that Klopp was keen to secure the signature of the mercurial Brazilian and that the club would have paid the requisite fee to seal his signature to the Ukrainian club. However, Klopp refused to pay what he felt was a massively inflated fee; and that was no doubt an attempt to set a long term precedence: Liverpool won't be, for want of a better term, shafted in the transfer market like in the days of yore.
Training, in the mind of Klopp, is the most important component in building a team and he has gone on record to critique English football's obsession with the transfer market. "I really wait for the day when the transfer window closes, because I can't believe how obsessed you all are with it. "You don't for a second believe in improvement on the training pitch", said the German.
Klopp's insistence on his players being 100% match fit and having a good base of training sharpness before playing has shaped his relationship and management of Daniel Sturridge. The massively talented forward has a well-documented history of injuries and Klopp has looked to manage his game time, much to the chagrin of some Liverpool fans, in order to protect him from future injuries and have him available for larger parts of the season. In previous years, Sturridge has been rushed back from injuries and his injuries, as a consequence, have been exasperated. Liverpool's fortunes dipped dramatically without their most talented forward, but Klopp has prepared contingencies to Sturridge in the shape of Roberto Firmino, operating as a false nine, and in the development of Divock Origi into a useful and potentially devastating first team option. Again, Klopp's mind is cast towards the future and, unlike in the past, Liverpool are well prepared for Sturridge missing large swathes of games.
Managing the squad off the pitch is also the key to any manager's success and this isn't an area where Klopp shirks away from his responsibility or takes the easy option. In being prepared to indefinitely drop Mama Sakho, comfortably Liverpool's best centre half, for what is reported to be a lack of discipline may be a poor decision in the short term, but long term could set a precedence. Like Alex Ferguson in his pomp, where David Beckham and Jaap Stam were both sold in their primes in a show of authority, Klopp isn't afraid to ostracise his better players in an attempt to foster a culture of professionalism and application in his squad. Long term, it will be known throughout the squad that Klopp's authority cannot be meddled with. Many fans may disagree with his decision to possibly to hasten Sakho's departure from the club, but it shows that he will not shy away from making big decisions in order to build for the future. Given his success at building successful teams in the past, Klopp should be trusted to make what he feels are the best decisions for the future of the team.