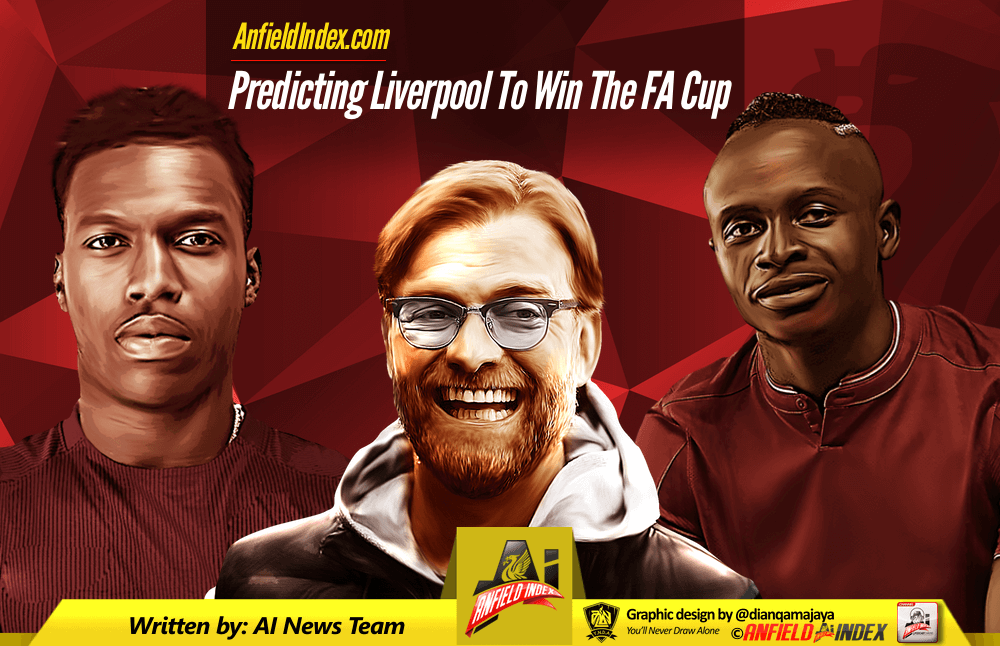 Predicting Liverpool To Win The FA Cup
Everyone associated with the club will admit that the 2015-16 Premier League season was a disappointing one for Liverpool. The club finished in eighth place, its worst finishing position since 2011-12 and, before that, 1993-94. Yet Liverpool fans are full of hope for the 2016-17 season, primarily due to it being Jurgen Klopp's first full season at the helm of the English giants.
Liverpool played some great away football under Klopp last season, smashing Man City 4-1 while drubbing Southampton. And lest we forget the 5-4 win at Norwich City's Carrow Road, where the Reds showed their prowess and nous for scoring in bunches.
Liverpool has to sure up their somewhat leaky defense to challenge for the title. And make no mistake, that's exactly what the club and fans expect to be vying for. The sky's the limit for the Reds once Klopp figures out how to sure things up at the back.
In his attempt to do so, Klopp signed Ragnar Klavan for an undisclosed fee, and made a superb free signing of Joel Matip to essentially replace the outgoing Kolo Toure and Martin Skrtel. They should make a formidable central defensive partnership once they have time to gel.
Klopp's Liverpool started the 2016-17 season with a 4-3 victory away at Arsenal in a sublime attacking display, but once again showed their defensive frailties in the process. Liverpool had a bad day at the office against Burnley but showed vast improvement in a tough away draw at Tottenham.
When Klopp has a fully fit squad at his disposal, Liverpool look superb going forward can score at will. If Daniel Sturridge can stay fit, Liverpool have one of the most natural finishers in the country.
Sturridge is probably the most natural English finisher in the game right now, but has only managed to play more than 14 league games in a season once in the past six campaigns.
Bovada has Sturridge as the 10th favourite to be the Premier League Golden Boot winner with odds of +3300, way behind favourite Sergio Aguero at +225, but a fit Sturridge can easily bang in 20 goals in a season, so those odds seem like good value.
Before a ball had been kicked in anger, Bovada priced a Liverpool title win at +850, making them sixth-favourites. These odds have drifted to +1200 after the first three games, although they are now fifth favourites thanks to leapfrogging Spurs, who have failed to find their feet thus far.
We still think Liverpool will finish in the top four as Klopp knows what it takes to win and will surely focus on solidifying the back four, while impressing upon his squad how important team defence. Bovada has Liverpool pegged at evens to qualify for next season's Champions League and it's the bet we like the most.
Manchester United (October 17), West Ham United (December 10), and Manchester City (December 31) are the only teams Liverpool play in 2016 that are expected to make the top six after the September 16 match with Chelsea. If Liverpool play like we know they can during this spell of the season, they should be within reach of the top 3.
Liverpool should excel in the EFL and FA Cup, especially as Klopp is considered an expert in knockout tournaments. Expect big things from Klopp's men in the English cups in the 2016-17 season and feel confident backing the Reds in either, or both, competitions.