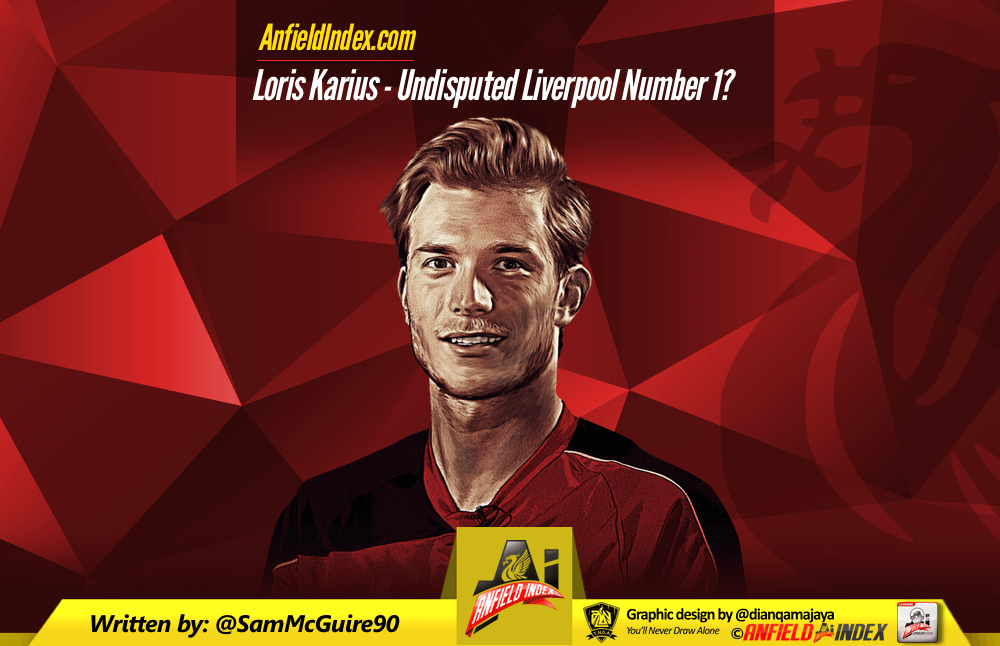 Loris Karius - Undisputed Liverpool Number 1?
The Liverpool fanbase is littered with inconsistencies.
People go from really disliking a player to raving about him in a matter of weeks. A player can go from being considered one of the best at the club to not being rated because they've left the club. You can adore one player so excuse everything he does while chastising a player you dislike for doing exactly the same thing.
We're fickle, we're tribal and we're reactionary. It makes for some enjoyable/heated debates.

A lot of the time it's understandable but the Simon Mignolet predicament is a unique case. For years fans have called for him to be replaced, that he was on borrowed time and a new 'keeper was top of their list for the next transfer window. Yet against Hull Klopp made the move, putting Loris Karius in goal in place of Mignolet, and the response from the fans has been head scratching at best.
A quick scan of social media and you'll find some criticising Klopp for ruining Mignolet's confidence by dropping him when his performances as of late hadn't been that bad. That he had done nothing to warrant being dropped.
We as a fanbase aren't usually so forgiving.
There won't be as much outrage when Dejan Lovren comes in against Swansea to replace Ragnar Klavan despite his impressive performance against Hull. Why? Because Lovren is first choice. There's no difference between that scenario and the Karius/Mignolet one. Karius is first choice and Mignolet was filling in until Karius was fit enough to play.
There was a reluctance to pull the trigger on Mignolet's time as Liverpool's first choice 'keeper. Whether that was because he was the senior player of the two or because not many had seen much of Karius. Either way, some wanted to wait until Mignolet inevitably made another mistake. Instead of being proactive, putting Karius in and moving forward they wanted to be reactive and allow Mignolet to add to his already long list of errors. It was almost as though they needed that one last Mignolet mistake to fully commit to getting behind Karius.
Klopp didn't share their sentiment. He ruthlessly dropped Mignolet in favour of Karius.
Karius is Klopp's man
Klopp signed Loris Karius to be number 1 'keeper. If people weren't convinced initially then they should have been after Karius came out and said he wasn't going to the Olympics. Why would he decline the chance to go to a tournament if he wasn't going to be starting the season?
It was clear from the off that Klopp had identified Karius as his 'keeper for the short-term as well as the long-term. The 23-year-old isn't the perfect goalkeeper. He has weaknesses and it's to be expected, after all, if he didn't there's next to no chance he would be at Liverpool.
There will be times that he infuriates fans. There's no doubt supporters will at one stage of his Liverpool career call for him to be dropped. It's almost guaranteed. Karius will rush out in a match, miss the ball and the opposition will have an open goal to put the ball into. It's a risk but it's one that Klopp knows about, understands and appreciates. Because Klopp knows all about the risks of playing a sweeper 'keeper don't be surprised if Karius retains his place even after a mistake. He can't exactly be punished for it because then there's a chance he stops making those bursts from his goal and stopping an opposition attack before it becomes dangerous.
If he gets dropped for it there's a chance he stops being perfect for Liverpool's requirements and that's not what we want.
Karius has only played 180 minutes of first team competitive football for Liverpool but you can already see the differences between the German and the Belgian.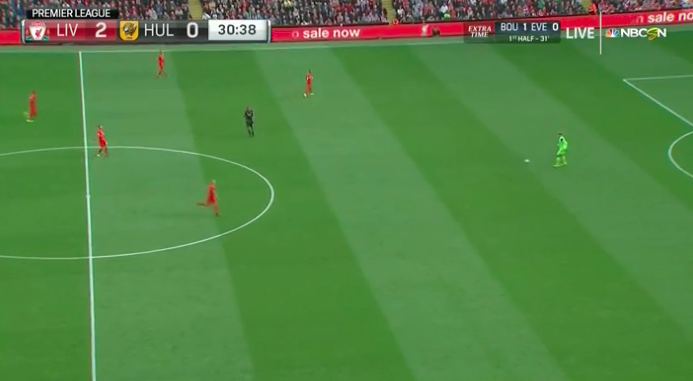 In the match against Hull Liverpool were dominant. Karius had very little to do in terms of save but his positioning was still all important throughout. At certain times Liverpool had all 10 outfield players in the Hull half. They were looking to suffocate Hull and it was just relentless. Hull couldn't get out of their half.
For large parts of this Karius was positioned just 10 yards inside of the Liverpool half. He took up the 'Neuer' position. There was no chance Hull could look to exploit the space in behind Joel Matip and Ragnar Klavan because Karius was there.
It's an unusual sight for Liverpool fans. A positive, aggressive 'keeper patrolling the space behind the centre-backs and not just his six yard box.
In matches against Derby County and Hull City Karius' confidence on the ball has been clear for all to see. He's a composed presence and he's helped Liverpool build from the back even when the opposition have pressed the team. He's alert and although it's not the most impressive trait Karius' first time passes have had an impact. It's a stark contrast to Mignolet who often took his time on the ball as he tried to eye up what pass to make before lashing the ball out of play for a throw-in.
Just watch how Liverpool play out from the back against Hull early on and you'll see the impact Karius has, even though what he's doing is so simple. It's just effective and it's exactly what Liverpool need.
He's numerically and literally the undisputed Liverpool number 1.