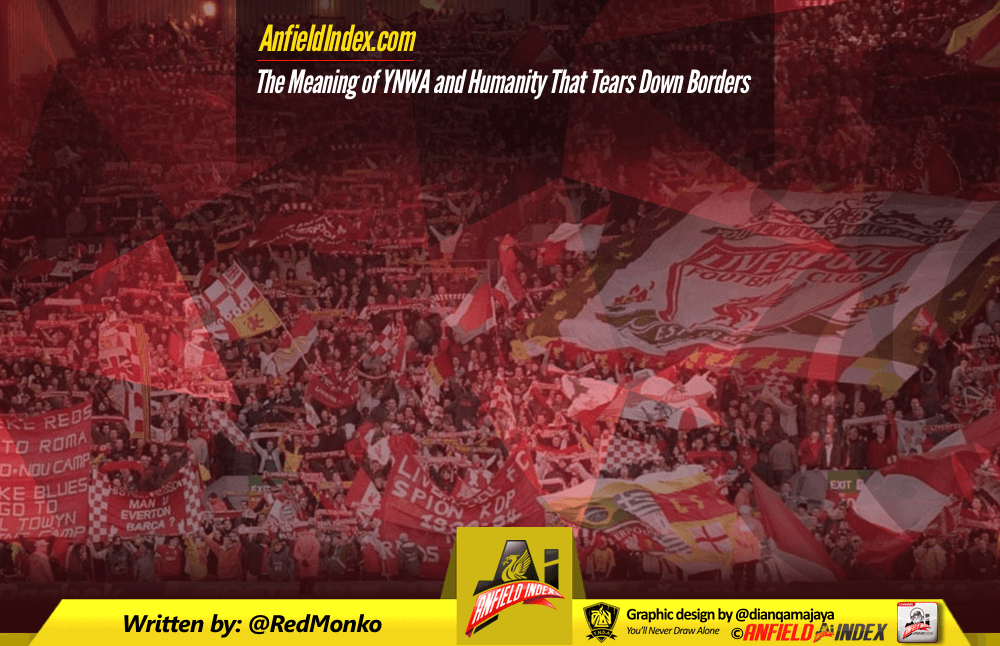 The Meaning of YNWA and Humanity That Tears Down Borders
At a time when more and more people are hesitant in terms of the removal of borders and the benefits of social media, one sincere expression of humanity can refute at least some of these doubts. This is a story about a guy from Bulgaria who lives in the US and transmits further his fulfilled dream to another guy, in huge trouble: a boy in England. A story about sharing with a stranger, about empathy and tearing down boundaries – actual and spiritual.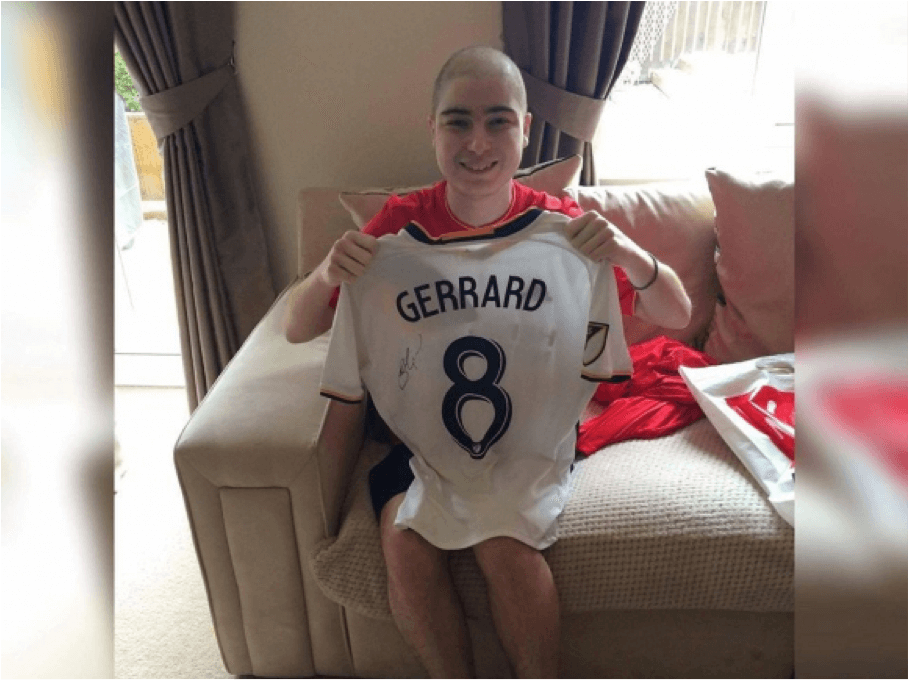 It all started when on August 24th, 2016 the 20-year-old Veliyan Mihalev took his LA Galaxy shirt and went to see his idol Steven Gerrard in the hotel where his team was staying during a visit to Chicago for a match. The boy had lived for a year in the Windy City and couldn't wait for his decades-long dream to touch the Captain to become true. The Captain, who embodies all the best in the history of modern Liverpool – Veliyan's favourite club. The evening was too far in time, the stadium was too far in distance. He decided it'll be right there, right then!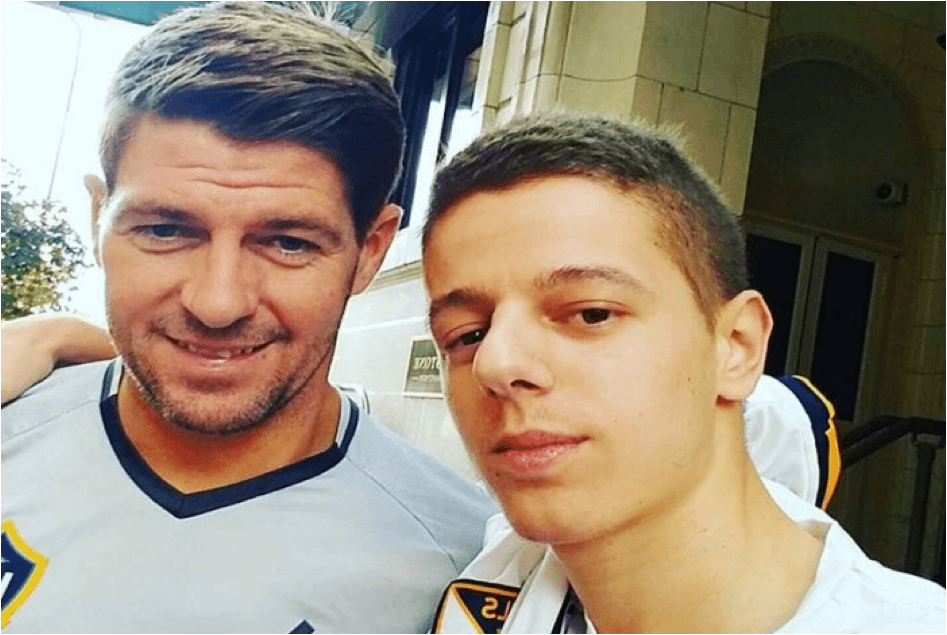 When Gerrard appeared in front of the hotel to take photos with the fans, give out autographs and to exchange a few words with the people, Veliyan was equipped with the t-shirt №8 of Galaxy. A brief chat and a photo with the legend followed, then a signature on the team shirt. Something so short and yet so big. Because it's the biggest day in the life of a boy.
The memory of this meeting is the most precious relic in the home of Veliyan in Chicago. Until he sees on two pages on Facebook, the photos of a sick young man named Curtis Allen, who is a fan of Liverpool and Gerrard. Something lit Veliyan inside and he came to the conclusion, to which many blinded by the glitter of the material pleasures of the modern world, don't get to – that a dream come true, no matter how great, does not cost anything if not shared .
Veliyan wrote a letter to a girl who knows Curtis asking for more information. He learned that Curtis is only 16 years old and wants to be a football coach and was even admitted to a sports college, but then a disease hit him. Then Veliyan asked the question: "Does he like Liverpool? Gerrard? " – "No, Curtis does not like them. Curtis loves them!"
That's it. From then on, everything was clear: the team shirt with the autograph of Stevie G will travel to England.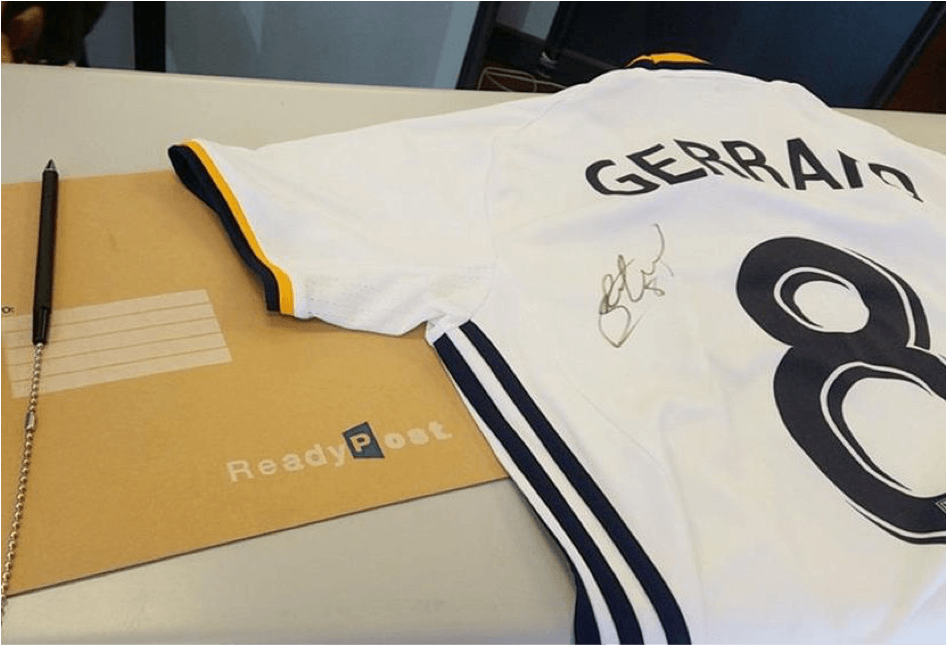 Well, the team shirt with the autograph of Stevie G has already reached England. It has reached Curtis, too. And it moved him as only human kindness can. An initial disbelief, then shaking, shivers. The same thing was experienced by Veliyan when he saw the video. (The same thing you will experience when you see the video below.)
Because when you get into trouble, someone from somewhere, even if you don't know it yet, has already given you a hand. And you will never walk alone.
Veliyan, Curtis and the unconscious role of Stevie in the whole chain of events will confirm this.