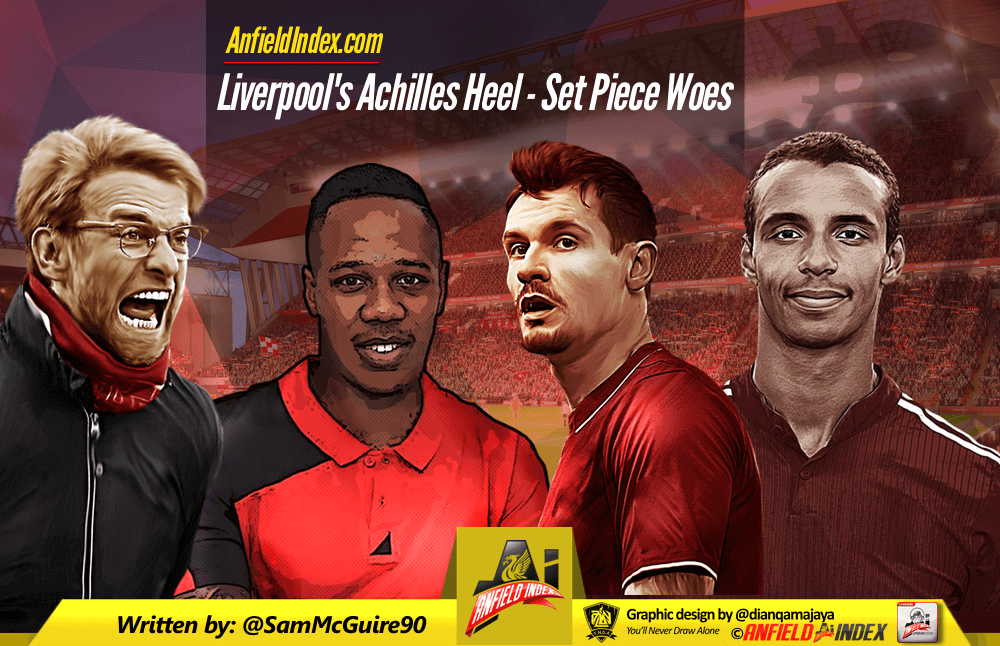 Liverpool's Achilles Heel - Set Piece Woes

Jurgen Klopp was right when he said Liverpool don't have a defensive issue. In the 12 months he's been with the club he's worked on making Liverpool, as a unit, much more resilient. For starters there are less holes centrally, you rarely see the backline exposed like you did under Brendan Rodgers. The team rarely seem to appear stretched and opponents are creating fewer chances against us in open play.
Granted, so far this season Liverpool haven't really been tested defensively due to the fact they're controlling games and dictating space. There's a solid base centrally made up of Matip, Dejan Lovren and Jordan Henderson for the most part before Emre Can joined the party against United. We've yet to see this side under the cosh and that's testament to Jurgen Klopp setting them up in such a way.
However, Liverpool still have a set piece problem and there's no point trying to sweep it under the carpet. It's an epidemic. It doesn't matter which personnel are selected it seems to be a system failure. Gareth McAuley's goal for West Brom on Saturday was the 17th set piece goal the Reds have conceded since Klopp's arrival. This season alone it's the fourth goal the Reds have conceded from a set piece. McAuley joins a list made up of Leroy Fer, David Meyler and Calum Chambers as players who have scored fairly straightforward goals against Liverpool off the back off a corner or a free-kick.
These aren't just isolated incidents either. The guilty culprit behind most of the goal scoring opportunities created against Liverpool recently has been set pieces.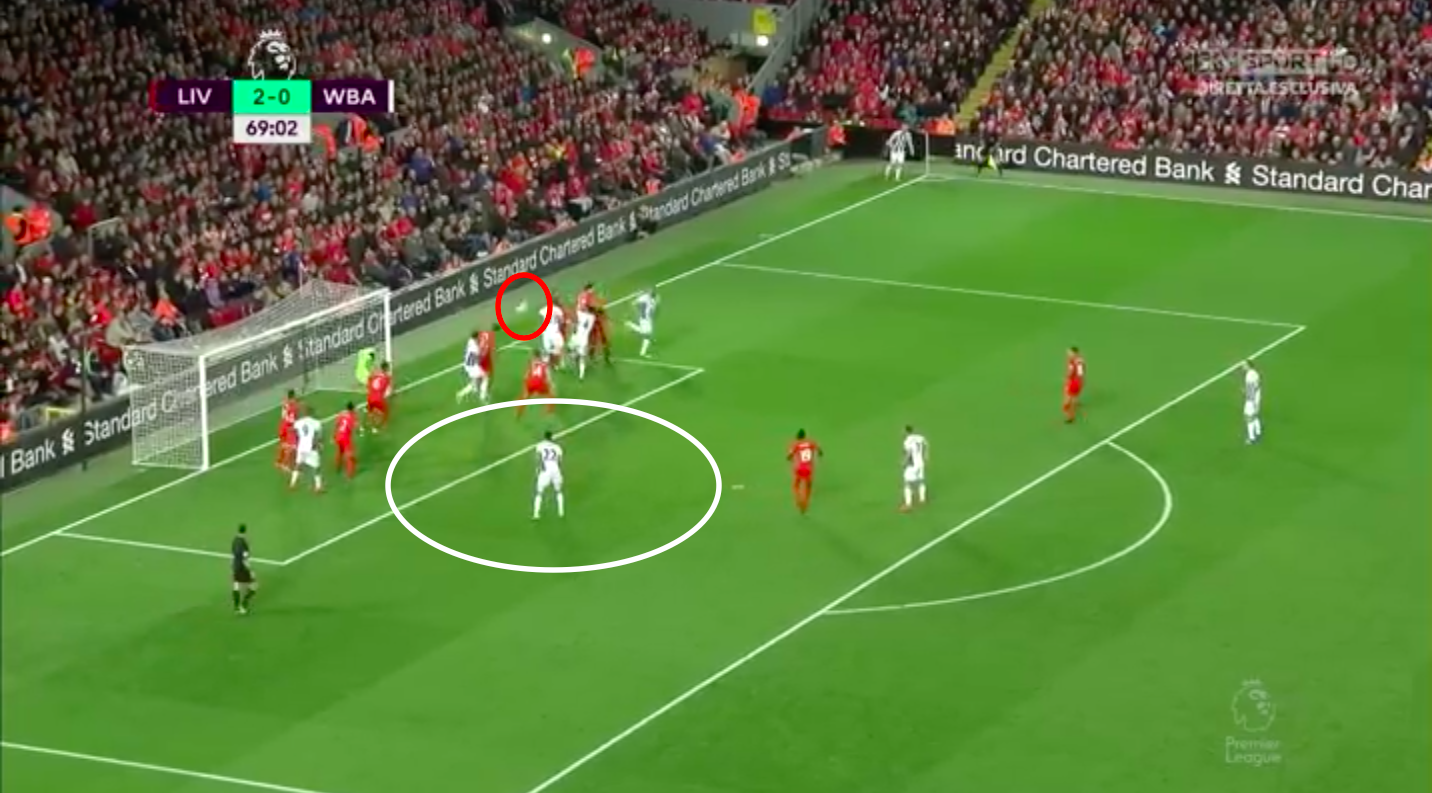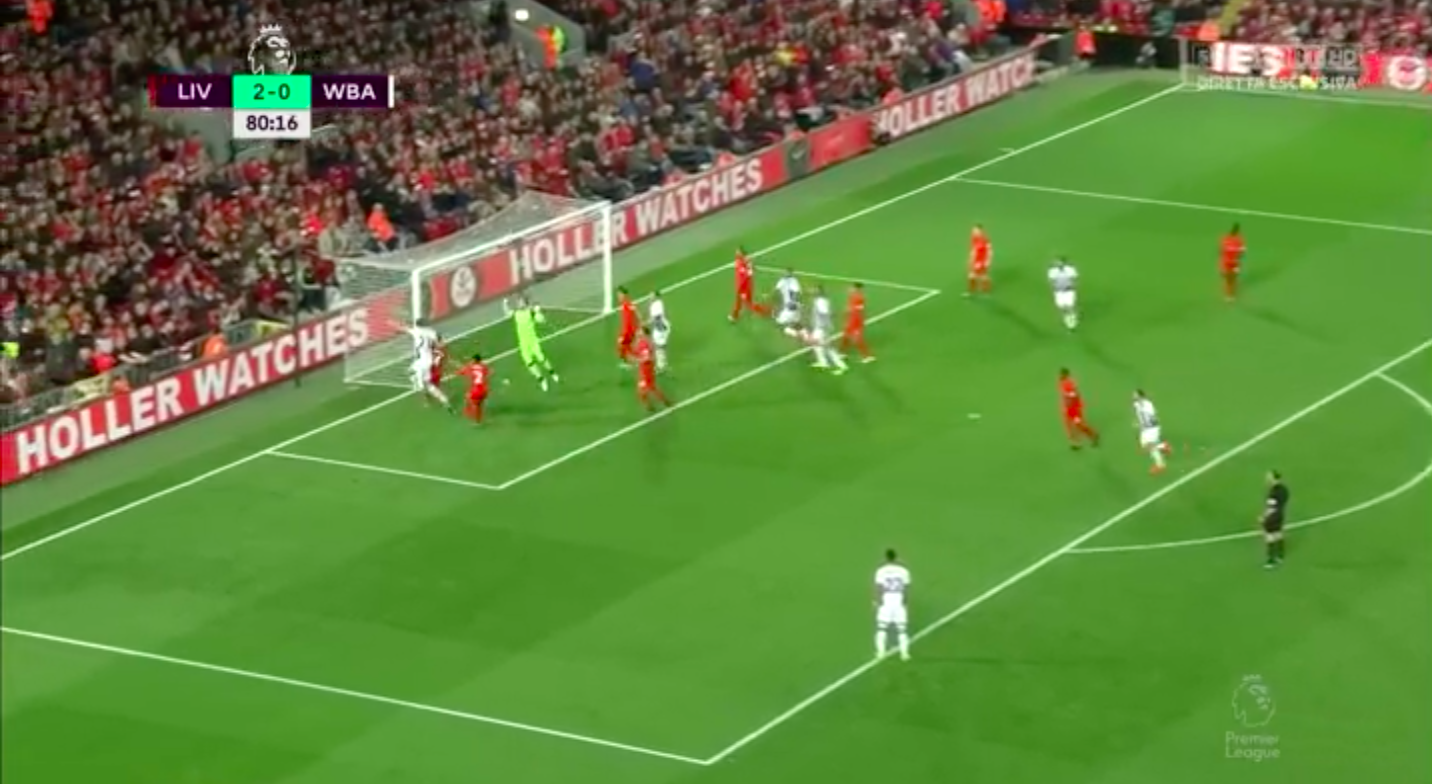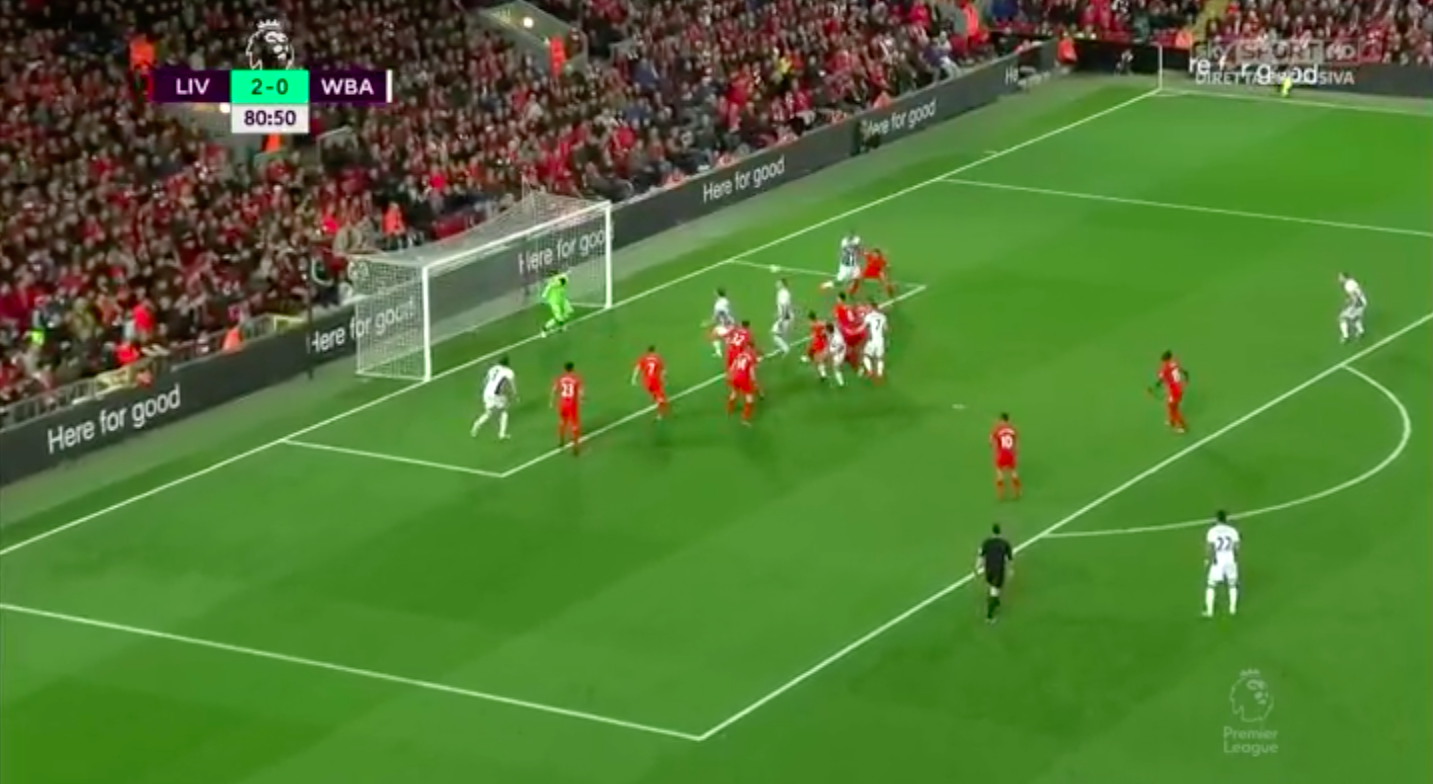 On Saturday Nacer Chadli fired his left foot effort wide when given space in the area after Liverpool failed to effectively clear a corner. The WBA goal came off the back of a Gareth McAuley header after Nathaniel Clyne failed to deal with a cross off a free-kick and Loris Karius was fortunate enough to palm it away. On top of the goal that's two really good chances for WBA, a team that created absolutely nothing against us in open play.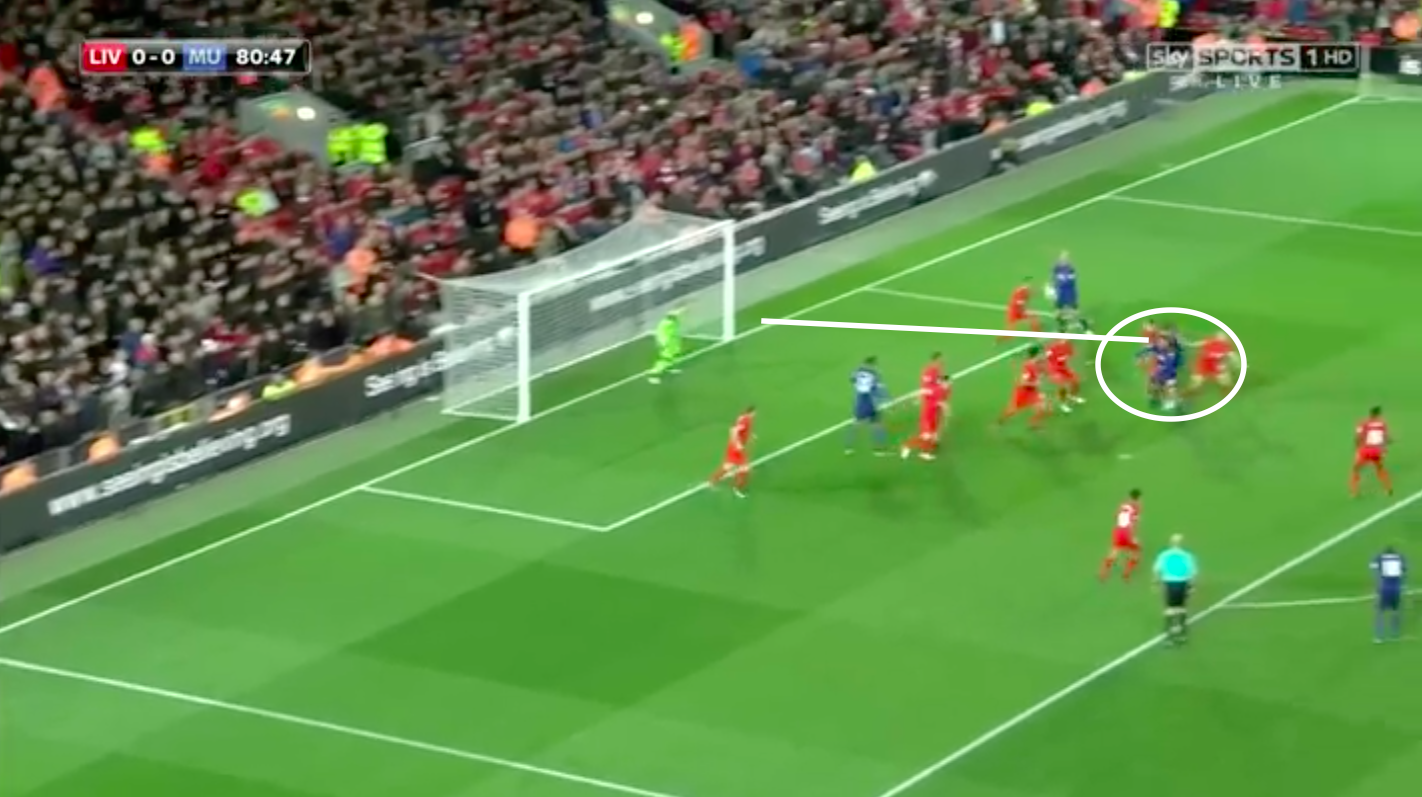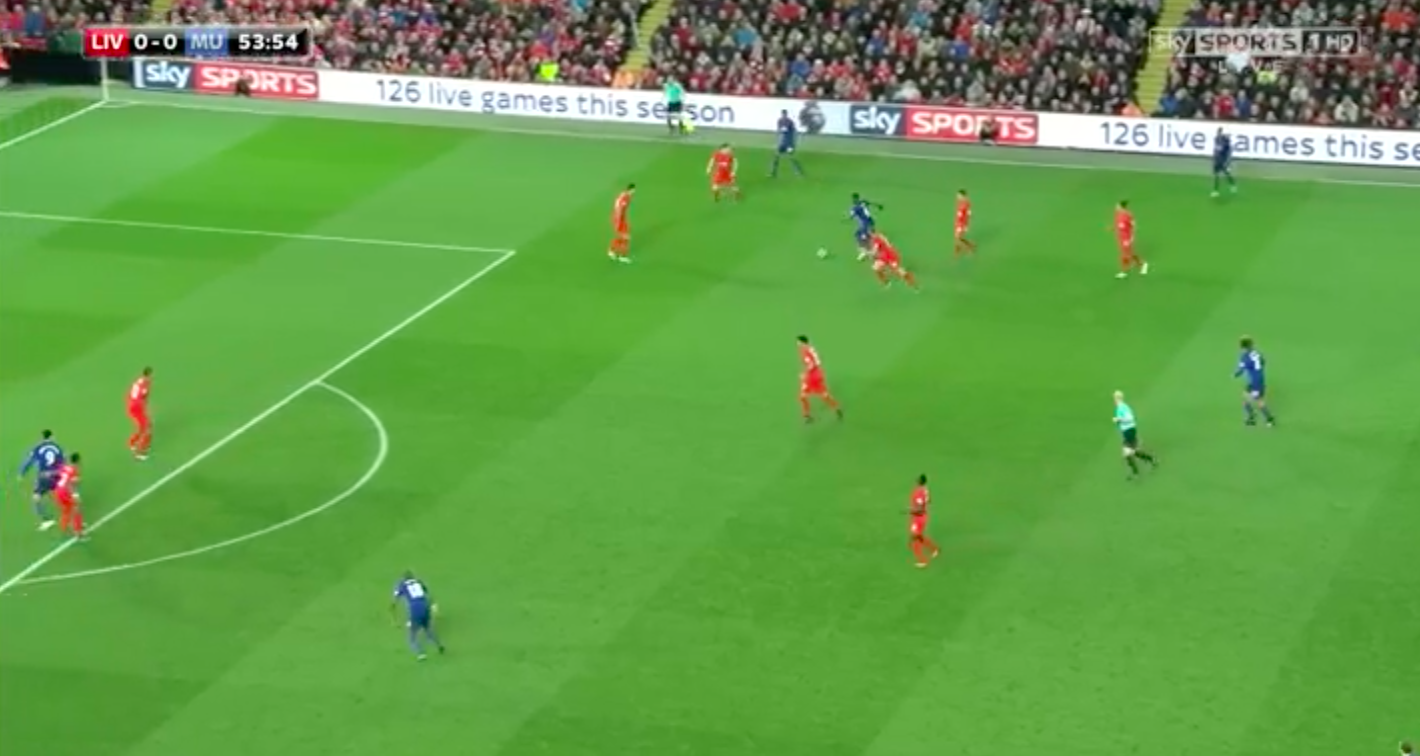 United created very little against Liverpool but in the 80th minute Fellaini was somehow able to get a header on goal despite Liverpool having all of their players back inside the penalty area up against just four United players. It was a poor effort in the end but why is arguably the best header of the ball for United getting a header in on goal when we had more than double their men in the box?
The second picture shows the build up to the Ibrahimovic miss. It's hard to criticise the defence for that because it's in open play, Pogba did well and Ibrahimovic peels off of Matip and onto Clyne. But again, one cross caused bedlam.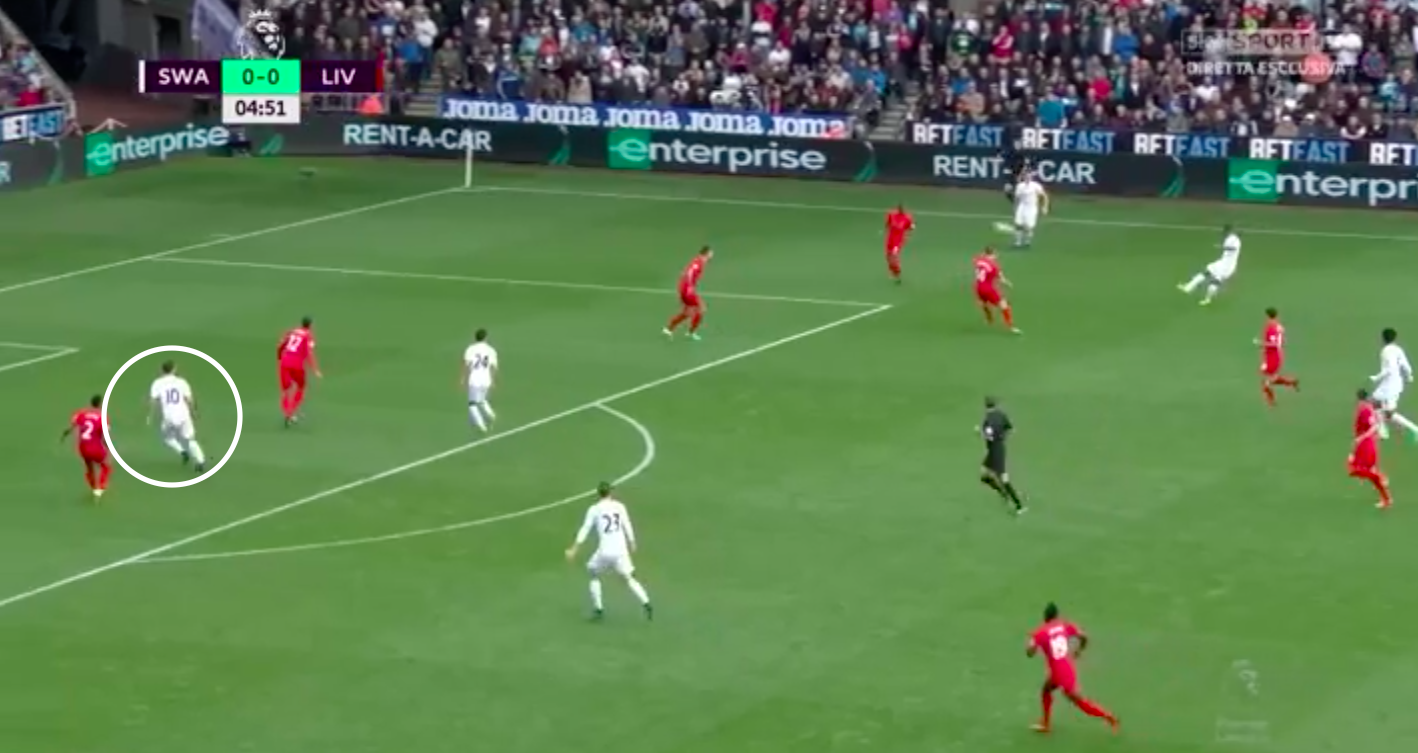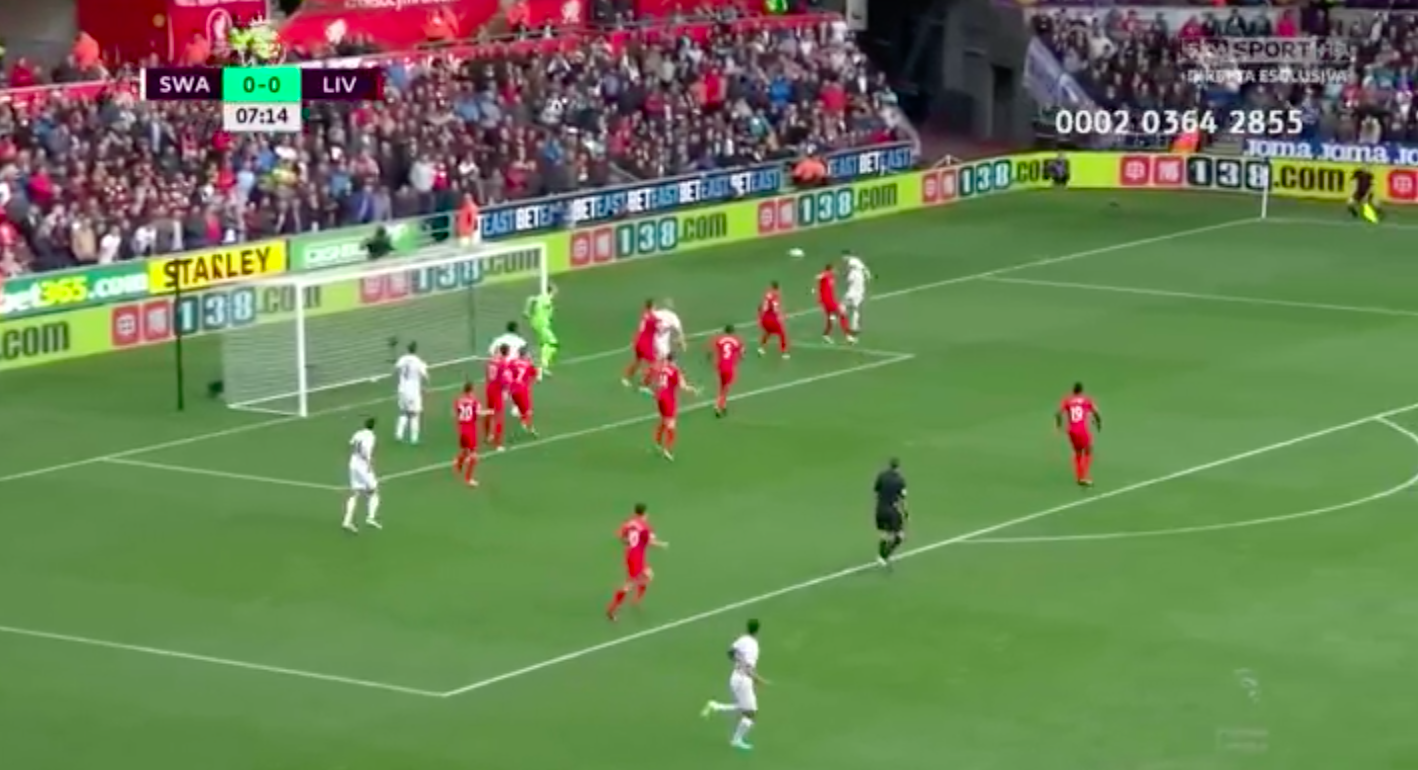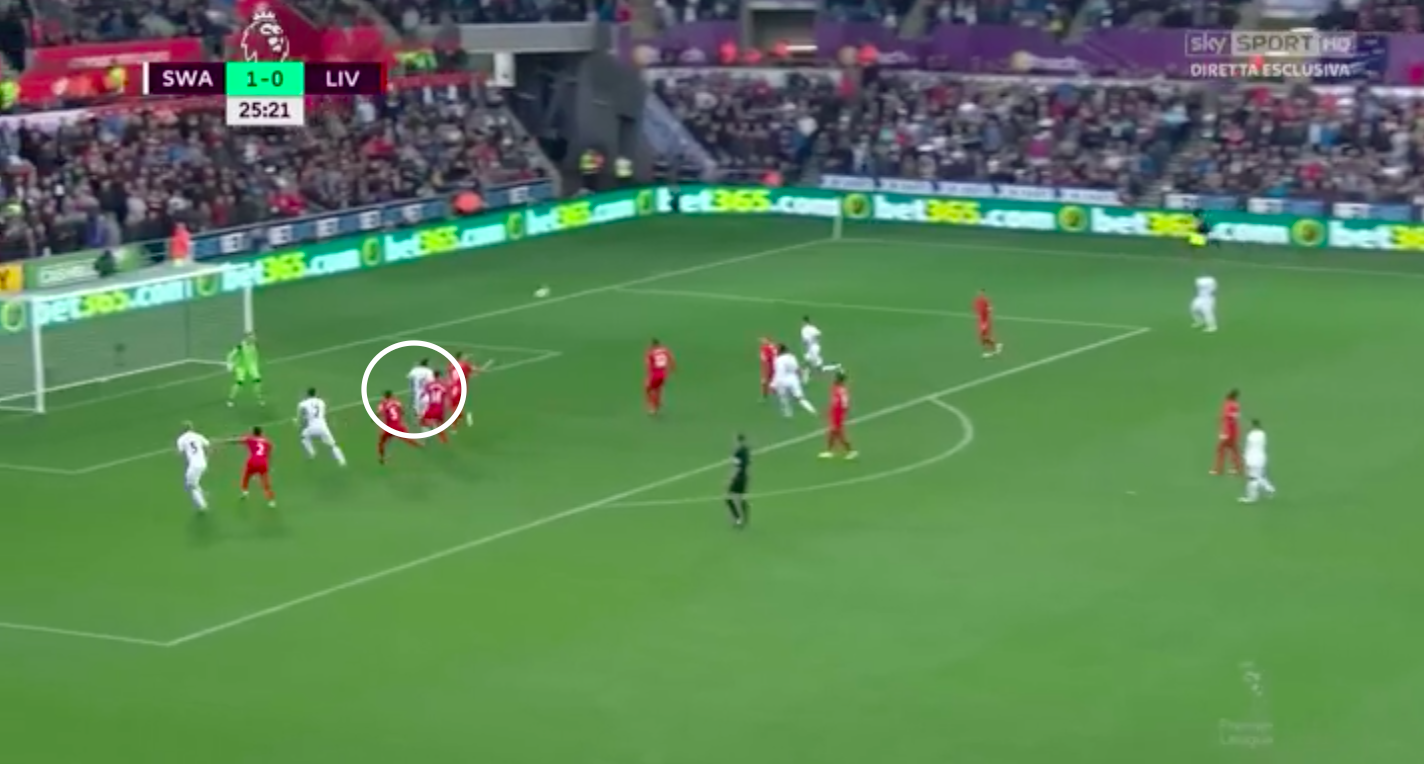 Before that was the debacle against Swansea which saw Borja Baston miss a world record 780 headed chances *I may be exaggerating* .
The three stills above show the early chances for Swansea. The first was Baston's miss after a cross came in from open play. As you can see Baston took up a similar position to the one Ibrahimovic did, between Clyne and Matip, and should have scored.
The second one shows the Swansea opener. How is it they have one man winning the ball against Clyne, one man marking Van Der Hoorn yet two men at the back spare? Five Swansea players to eleven Liverpool players and they're the ones winning the ball? The Reds use a zonal system but something is going wrong if it's this exposed, no?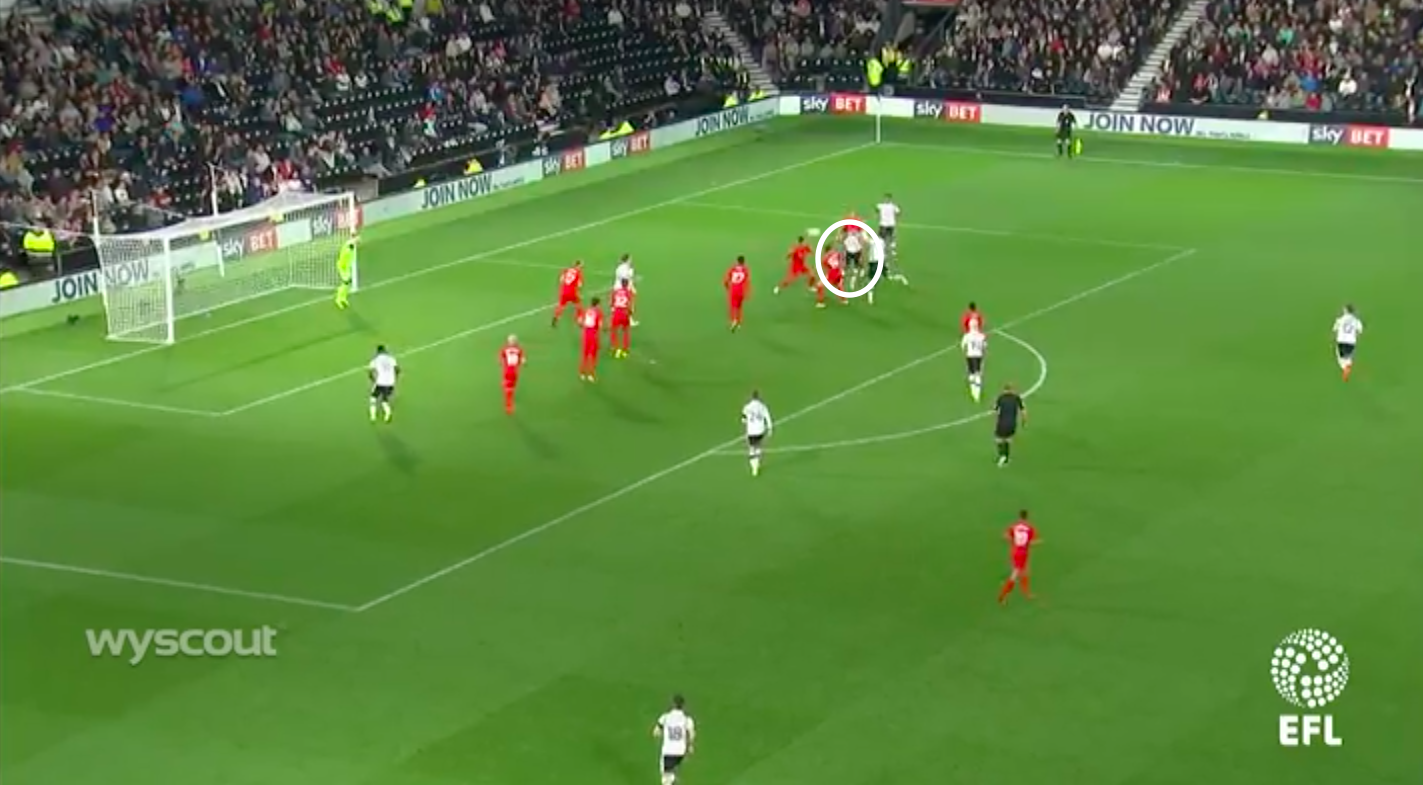 The picture above is from the match against Derby. It's eerily similar to the Fellaini effort but this time it's Bradley Johnson beating three Liverpool players to the ball to get a header in at goal. Derby had joy in the air against Liverpool as did Chelsea. Even the most stubborn Liverpool fan can admit that we've been fortunate to only concede the four goals from set pieces so far this season.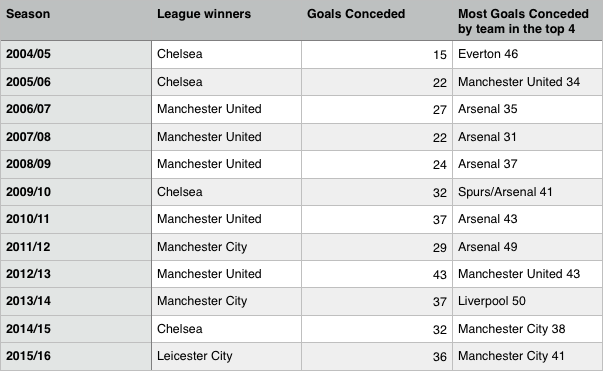 As things stand Liverpool are on course to concede 46 for the season at this current rate. It's an improvement on last season but it's still way above what the average is for most goals conceded by a team that finishes in the top 4 for the past 12 seasons. That figure currently stands at 40 and while there have been exceptions to this rule only three times over period have a team with a team with 45+ finished in the top 4.
The average for the league champions is 30. Only once has a team with 40+ won the league in this period. If Liverpool have genuine title aspirations then they're going to have to improve when it comes to defending set pieces. I'm sure over time this is something Klopp will fix but for now it remains an Achilles heel.