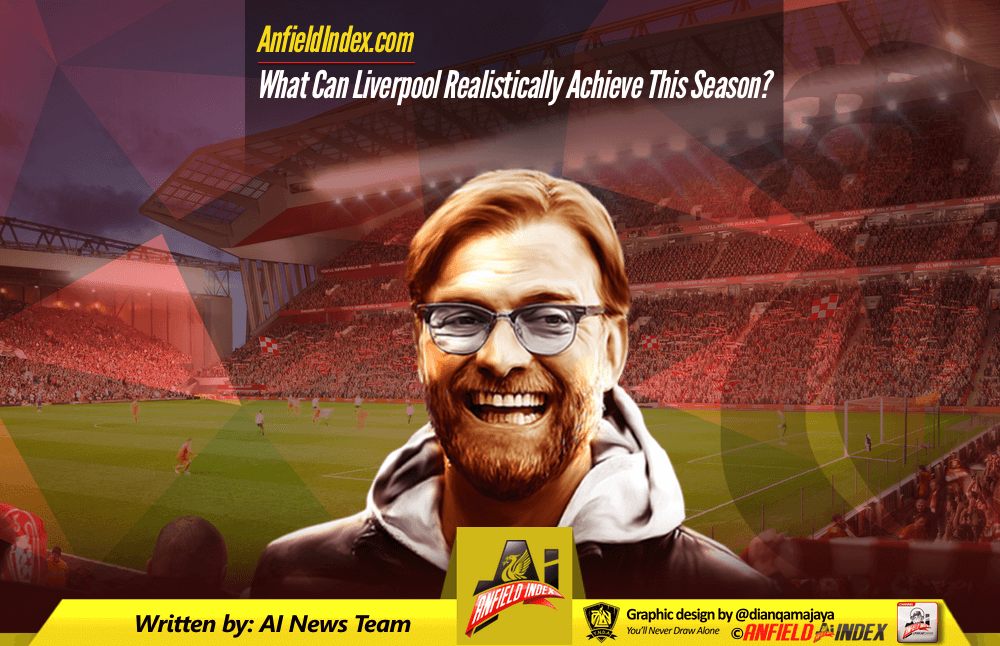 What Can Liverpool Realistically Achieve This Season?

Klopp's squad is playing the most beautiful football in the last couple of years. BettingTips4you.com tell us what they can realistically achieve
The arrival of Jurgen Klopp to the Anfield in October 2015 was arguably one of the best things happened to Liverpool and their fans. But in terms of trophies, what can the Reds fans expect in the short term?
The German expert needed one year to set the things right, so this year, we are able to enjoy in great performances of The Reds. So far they have netted 30 goals in 11 games this term and according to many, deservedly sitting at the top of the Premier League table. It is very questionable if they are able to maintain the form at such high level in the upcoming period, but it seems the bookmakers are having a lot of faith in Klopp's squad, currently offering 5/2 rate to lift the EPL trophy in 2017.
Unlike in the previous seasons, Liverpool are not struggling to collect points against mid or bottom table teams anymore. There were so many convincing victories this year ( 4 – 1 vs Leicester, 5 – 1 vs Hull City, 6 – 1 vs Watford ), as well as triumphs in derby matches. The season was opened with 7-goals thriller and 4 – 3 victory against Arsenal, while they were successful against Chelsea at Stamford Bridge as well ( 2 – 1 ).
Sadio Mane was brought from Southampton during the summer transfer window and already shown magnificent form and skills. So far he netted six goals in ten appearances, while Roberto Firmino is right behind him with five goals. According to many experts, the most important piece of Klopp's machinery is Philippe Coutinho, who is having a perfect season so far as well.
We are entering the break for the international matches now, so Liverpool will continue their Premier League journey on 19th November at St Marry Stadium. Southampton will be their hosts and this is definitely one of the strongest match – up in Week 12. As expected, the bookies are slightly favoring The Reds with 11/10 odds, while The Saints will enter this clash with the role of underdogs, priced at 9/4.
One of the leading resource for betting tips on football in the UK, BettingTips4you.com, believe that realistically the Reds can achieve a Champions League qualification in this season. Dreaming is allowed but the likes of Manchester City, Chelsea and Arsenal still have something more at this moment in time. Jurgen Klopp's project however is working for sure and without Europe they could be fighting for the title until the very end.