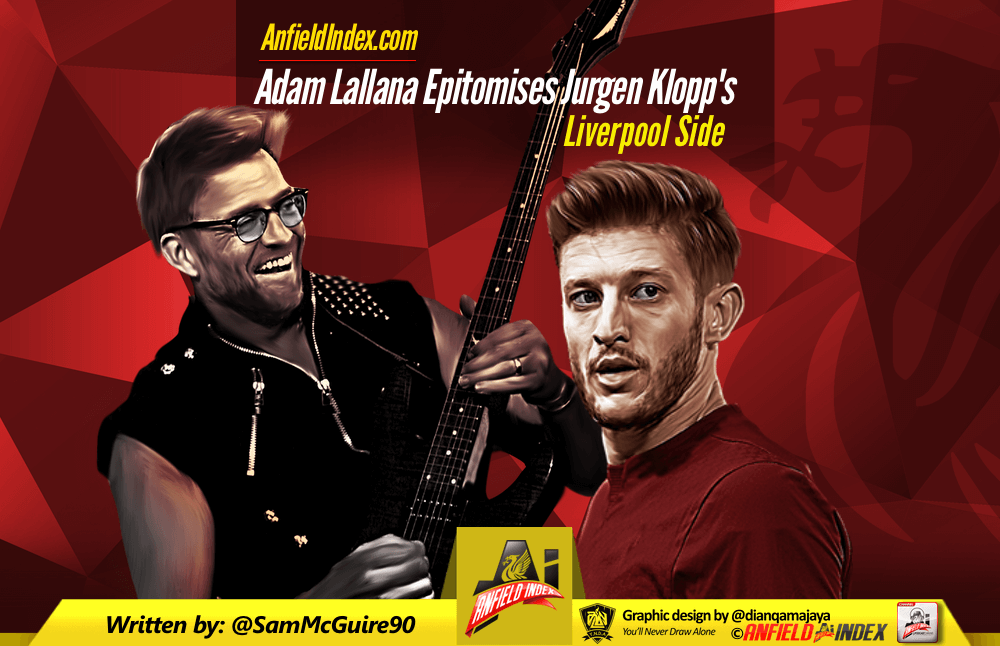 Adam Lallana Epitomises Jurgen Klopp's Liverpool Side
Adam Lallana… *scratches head*
I'm not going as far to say anybody claiming to have foreseen his evolution from a tepid attacking midfielder to this 2.0 version that Jurgen Klopp has definitely concocted in a lab a liar but I'm not not saying that either.
It's been a turnaround of epic proportions for a player who was once labelled the 60 minute man because that's all you could get out of him. If he started it was practically a guarantee he wouldn't see the match out. He was toothless in attack and although he linked up with the Brazilians he seemed to be a step or two behind the pair in being able to execute the ideas.

When Mane arrived many, myself included, thought Lallana as a Liverpool starter was finished. It was unlikely he'd get in ahead of Mane, Coutinho or Firmino but our German manager had other ideas. They weren't rivals. Lallana was there to supplement the trio. Klopp made a few changes and tweaked the system and suddenly Adam Lallana is now a key cog in the engine room of Klopp's Liverpool machine.
It defied logic but with Klopp's help Lallana has been transformed into a box-to-box midfielder, and an effective one at that. It's not an exaggeration to say he's literally everywhere these days. He's a pressing trigger, he helps the defence and he's part of a potent attacking quartet. Although he wasn't on the scoresheet against Watford he put in one of his best all-round performances of the season.
The Best form of Defence is Attack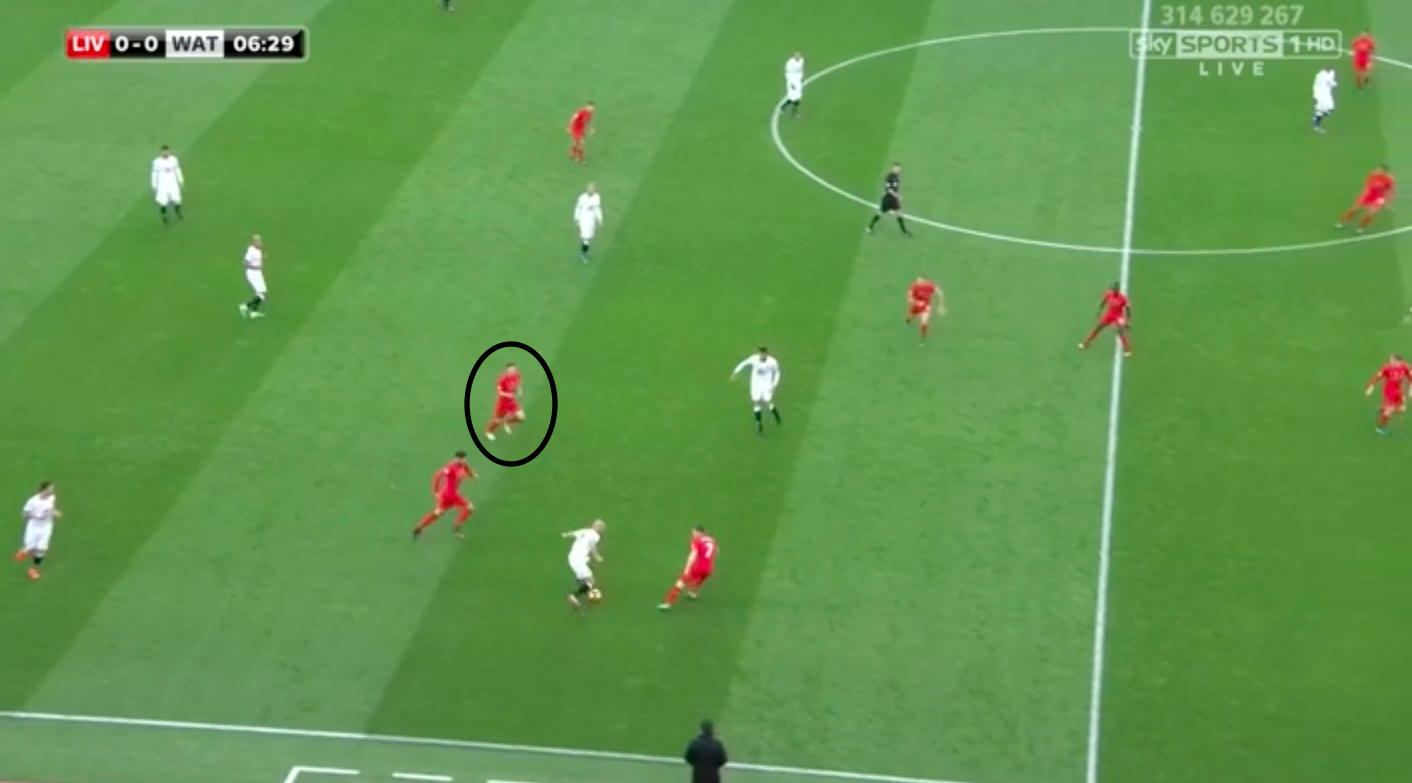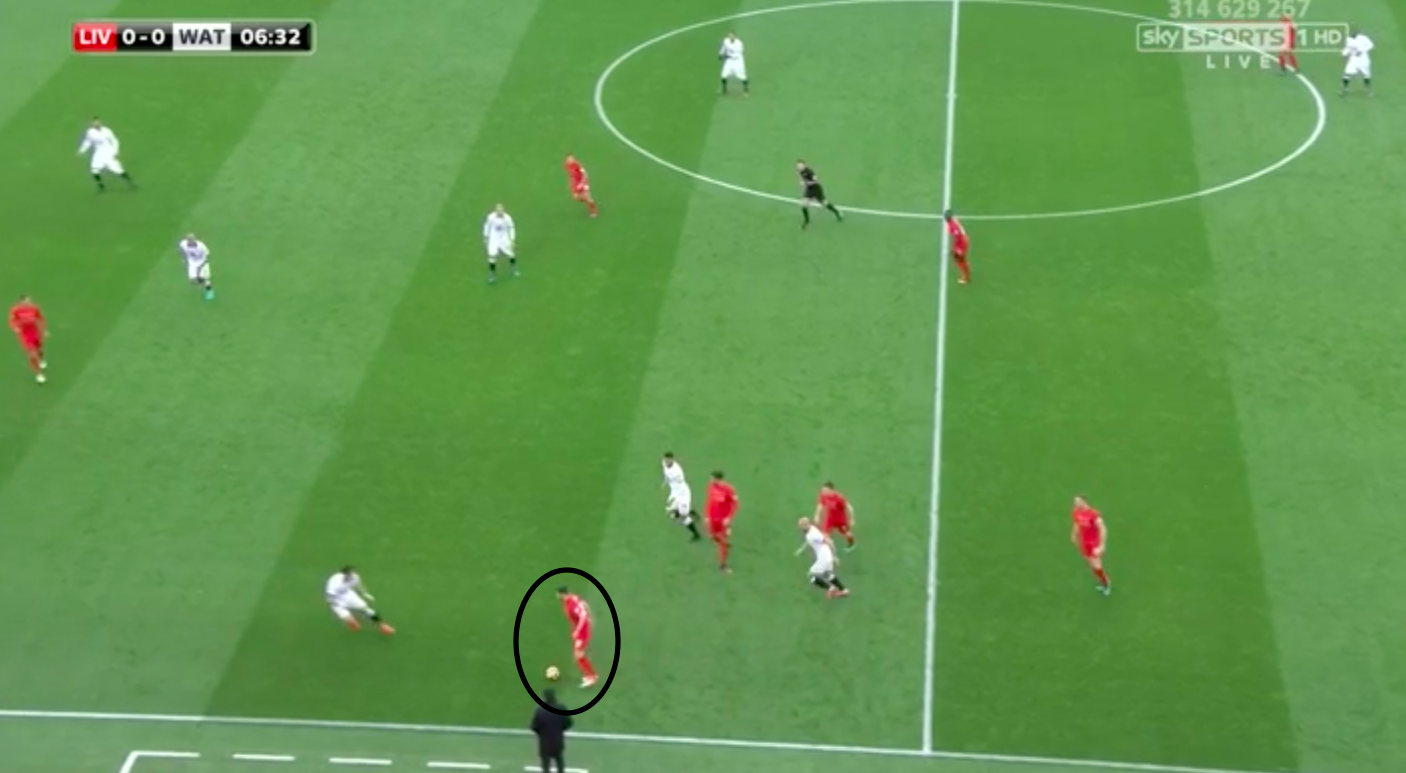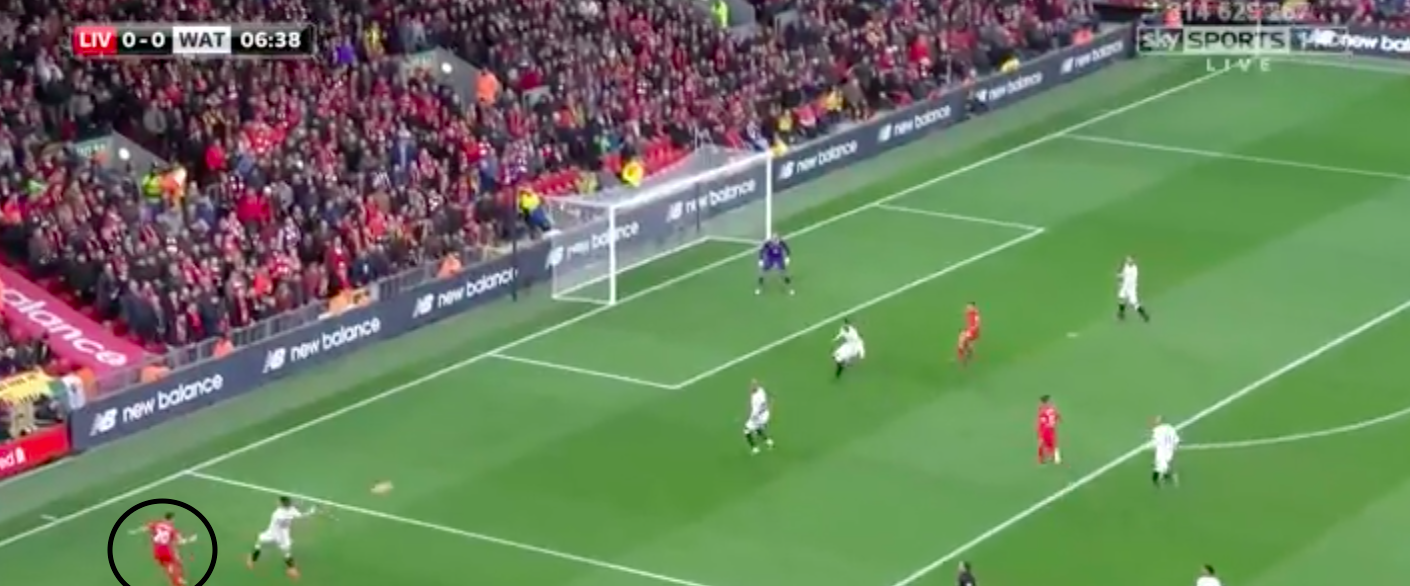 In the three stills above we see Lallana help Emre Can and James Milner press Nordin Amrabat into losing possession. Milner steps in and pokes the ball into the path of Lallana, who carries it forward and plays a quick one-two with Firmino before finally putting a left footed cross into the area straight into Firmino's path. The Brazilian fires the ball straight at Gomes this time around.
But in this 9 second sequence you see Lallana supporting the attack initially, then helping to retrieve the ball before being rather direct in possession and attacking the space before putting the ball into the area. It's unlikely that pre-Klopp Lallana would have done that and if he did it wouldn't have been at such speed.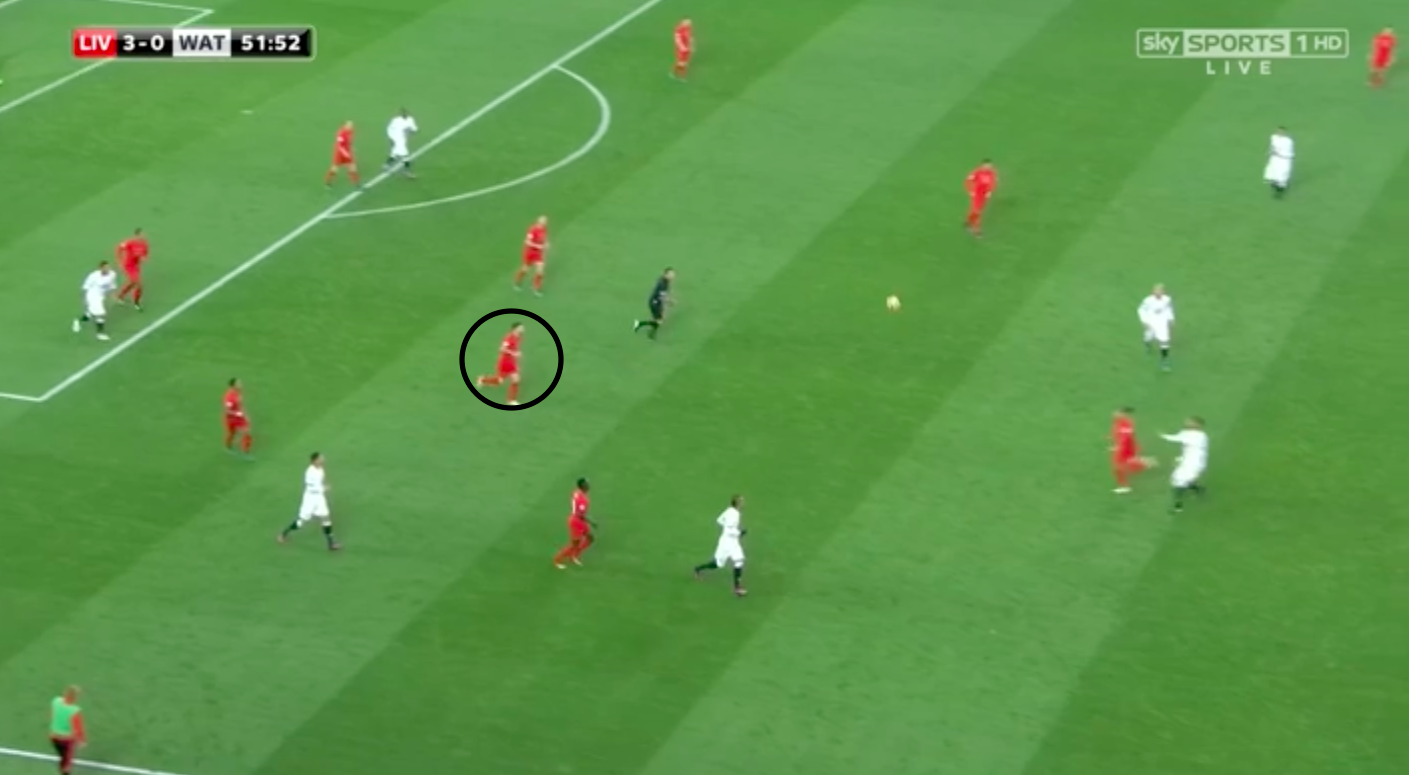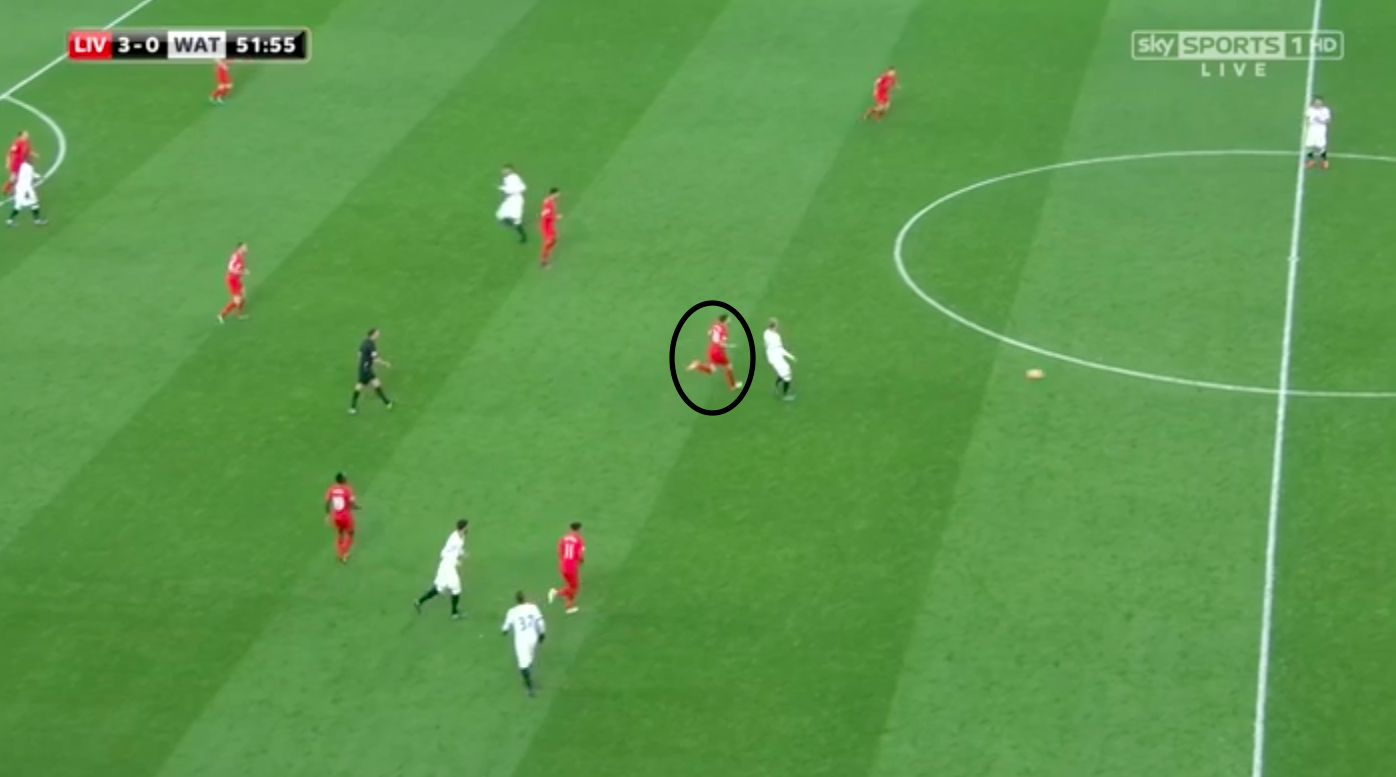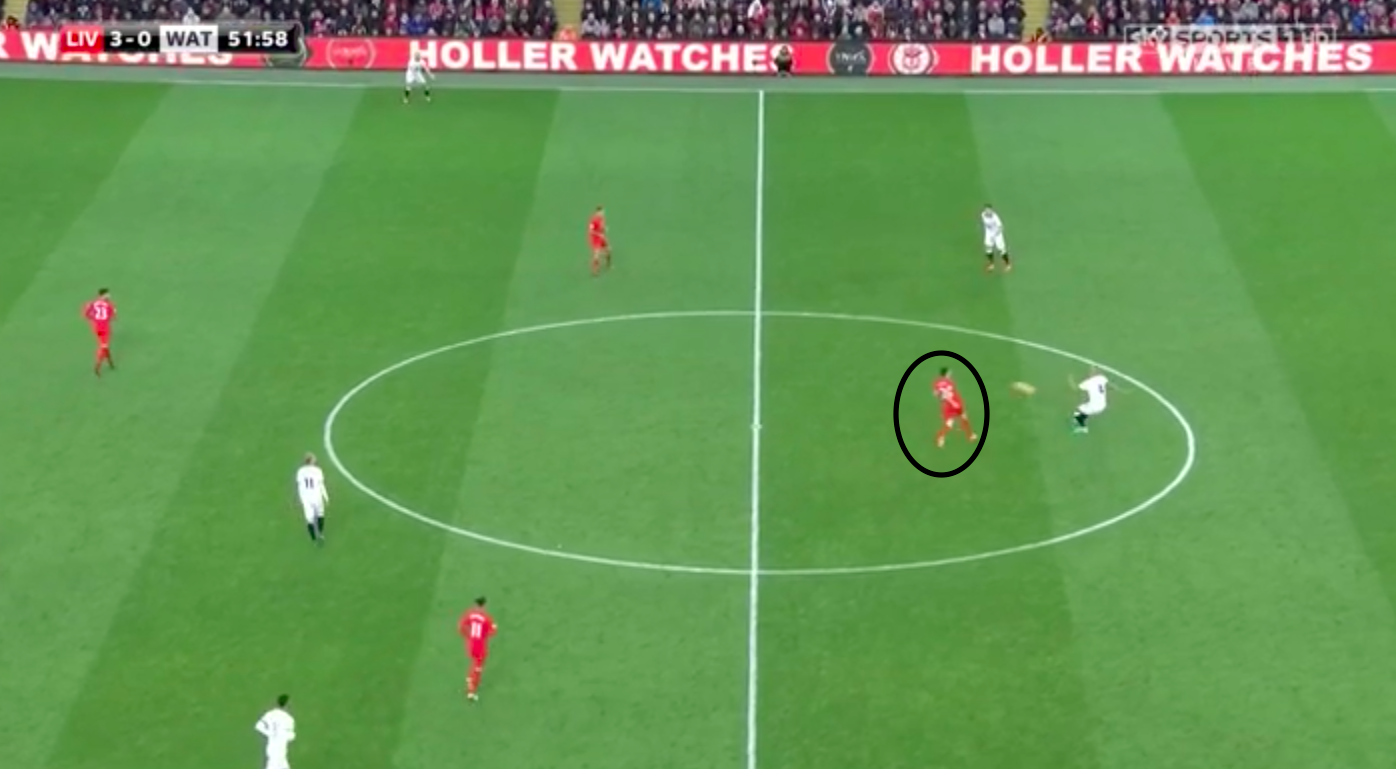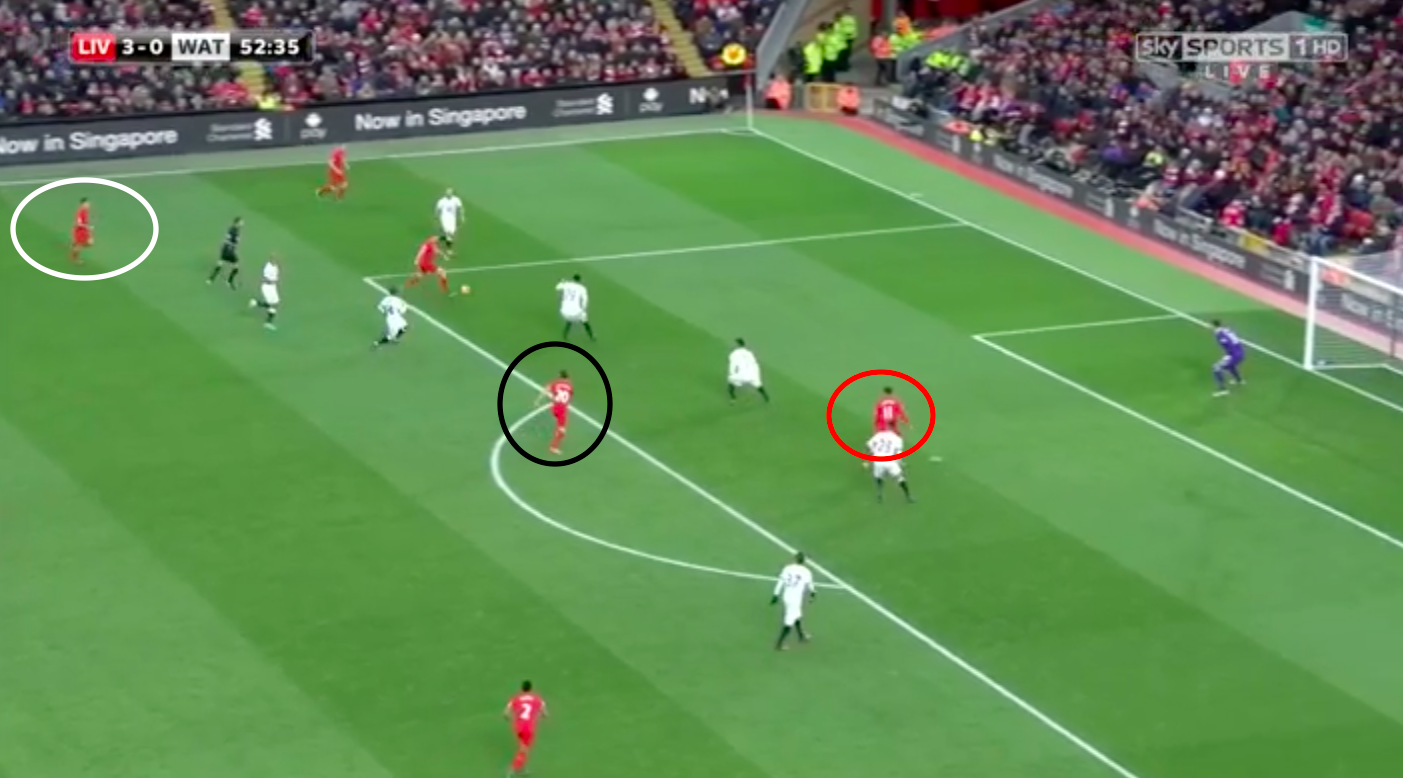 The four pictures above show just how important Lallana's pressing is to the team. In the first picture Liverpool are set up to defend a deep Watford free-kick. Clyne heads the ball away and Firmino get's a flick on before the ball ends up with Valon Behrami. Lallana presses the Swiss midfielder and makes him play the ball backwards just so Watford can retain possession.
Lallana doesn't stop there though. He carries on with his run and closes down Younes Kaboul. He rushes the Frenchman into playing the ball long and Liverpool once again win the aerial duel as well as the second ball. The Reds build from the back in the fourth picture where you see Lallana, circled in black, making his way into the penalty area. The ball finds him but before he's able to get a shot in Watford close him down. The ball ends up with Henderson who fires over. But for that whole attack Lallana was the instigator and it all started with him pressing the opposition.
Emre Can Goal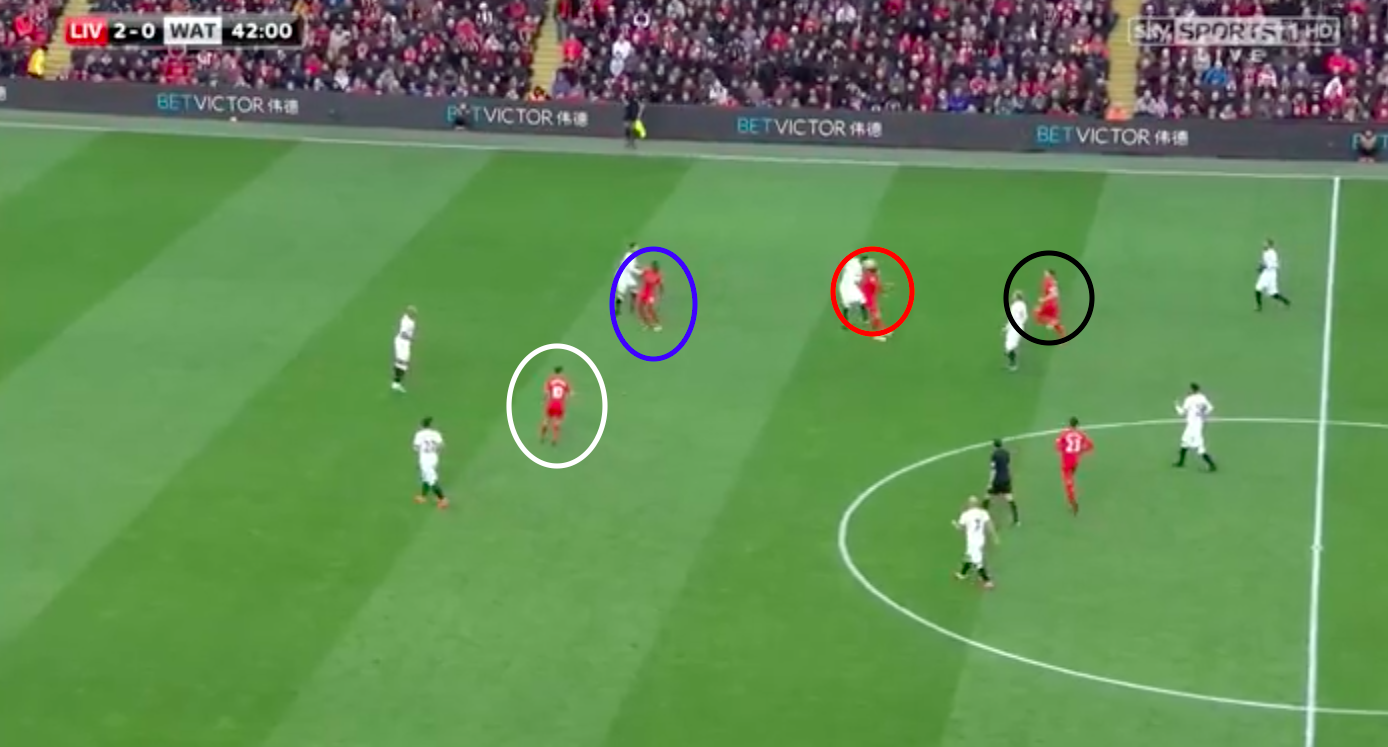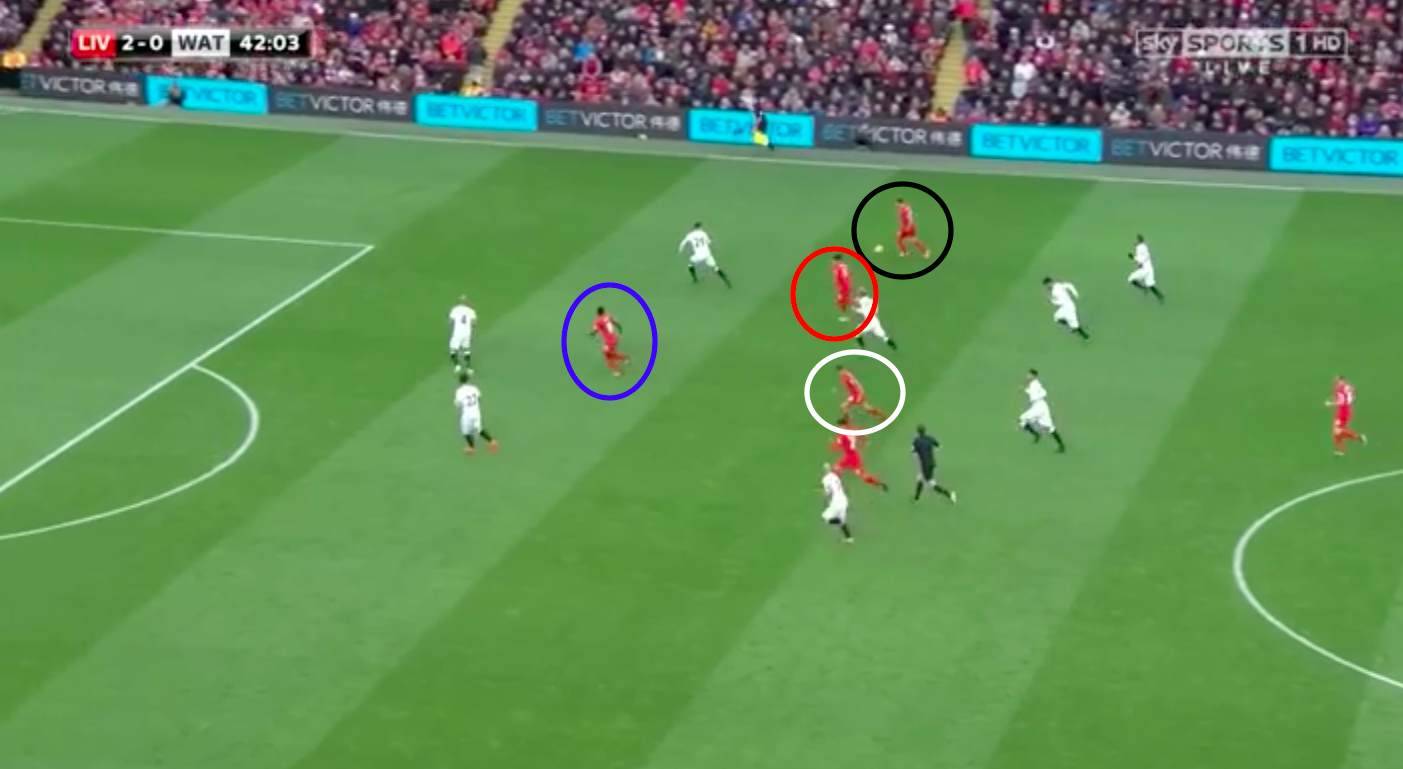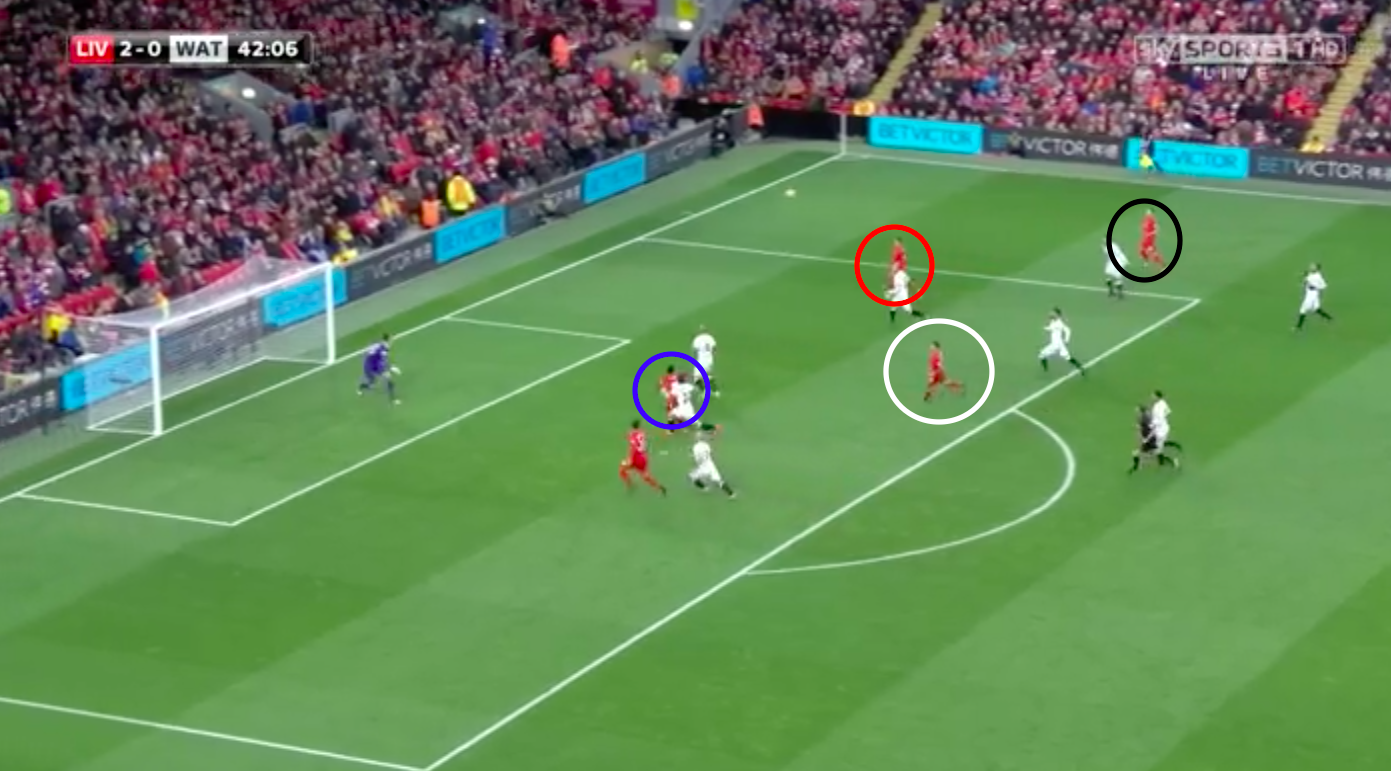 The three stills show the lead-up to the Emre Can goal. The first picture shows Firmino winning the header off a Loris Karius goal-kick (Liverpool can go long too, who would've thought it). In the picture you can see Firmino, Mane and Coutinho as the attacking trio with Lallana (highlighted in black) and Emre Can supporting from midfield.
Similar to the Firmino chance in the first half, as soon as Lallana is in possession of the ball he's looking to attack the space ahead of him. He's direct and he's aggressive in his style. There's no twists or Cruyff turns now unless it's necessary. He then puts in a perfectly weighted cross to the back-post where Liverpool clearly have an advantage and Emre Can is able to finish the move off.
This new direct, robust, confident Lallana is quite the weapon for Klopp and with three goals and five assists in 773 minutes of Premier League football his output is matching his work rate. He's looking like a £25 million man and long may it continue.