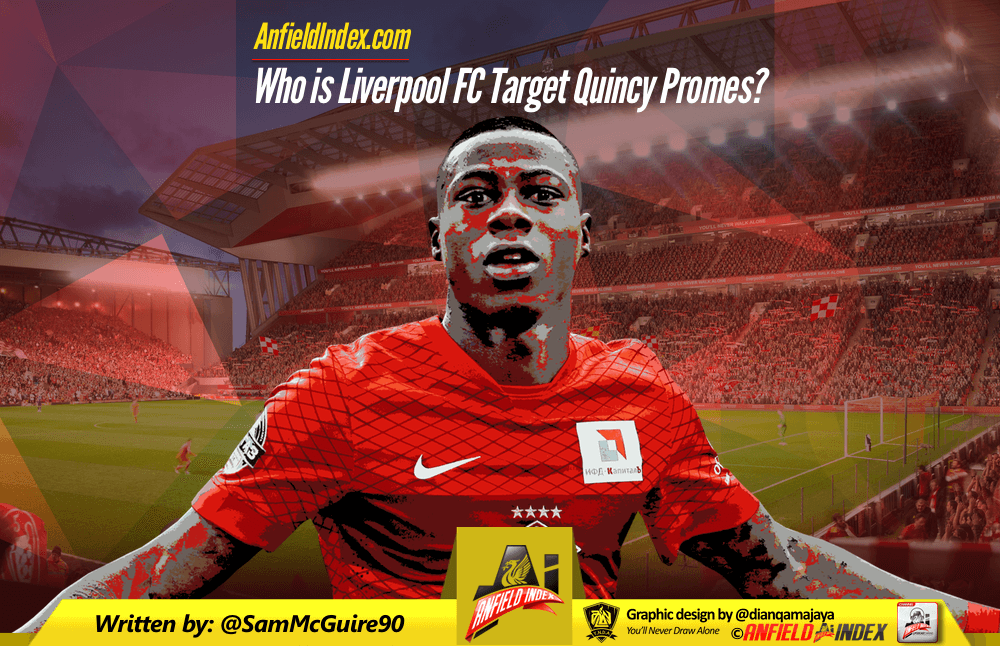 Who is Liverpool FC Target Quincy Promes?
James Pearce has linked Liverpool with a January move for Spartak Moscow attacker Quincy Promes. He's the latest in a long line of wide players to be linked with a move following various outlets reporting interest in Sardar Azmoun, Christian Pulisic and Cristian Pavon.
The Liverpool Echo believe Spartak value Promes at around the £25 million mark and is the kind of attacking reinforcement Klopp is looking to bring in this January to cover the loss of Sadio Mane to the AFCON and Danny Ings to injury.
The fee seems a little on the low side given Spartak Moscow owner Leonid Fedun reportedly slapped a €40-50 million price-tag on the player's head in January – and he's improved since then. Spartak are currently leading the Russian Premier League and reports in Russia suggest it would take an insane offer for Fedun to even entertain selling his prized asset with the owner suggesting a title win (potentially their first since 2001) would be priceless and he would do anything to keep this team together.

Let's pretend Liverpool do the impossible and manage to negotiate with a notoriously difficult owner and convince him to part ways with his star player, in January, without paying an extortionate price, where might Promes fit in with this current team?
https://www.youtube.com/watch?v=olqaXz8NXTQ
The 24-year-old is able to play anywhere across the front line but he tends to start on the right hand side for both club and country. Spartak usually play a 4411 system and Promes is on the right of the midfield four. However, like Mane in the Liverpool system, Promes drifts in field a lot of time and impacts the game centrally.
You would imagine if Klopp did sign him he'd be used on the right of the attack in the absence of Sadio Mane. He's not as quick as Mane but they share some similarities in their style of play.
Both are creative, both have the ability to beat their man on the outside or take it past them on the inside, both can use either foot and both are a goal threat from wide.
The former FC Twente man joined Spartak in the August of 2014 for a reported £9.5 million. In his only full season playing for Twente – the 2013/14 season – he scored 13 in 33 appearances. In his two full seasons at Spartak he's scored 31 times in 58 games and in the 8 games he's featured in so far this season he's scored 5 goals. He also has 5 assists to his name already this season.
He gets into the area and onto the end of moves to fire home. He also has the ability to score from distance. He's got quite a bit of power in that right foot of him.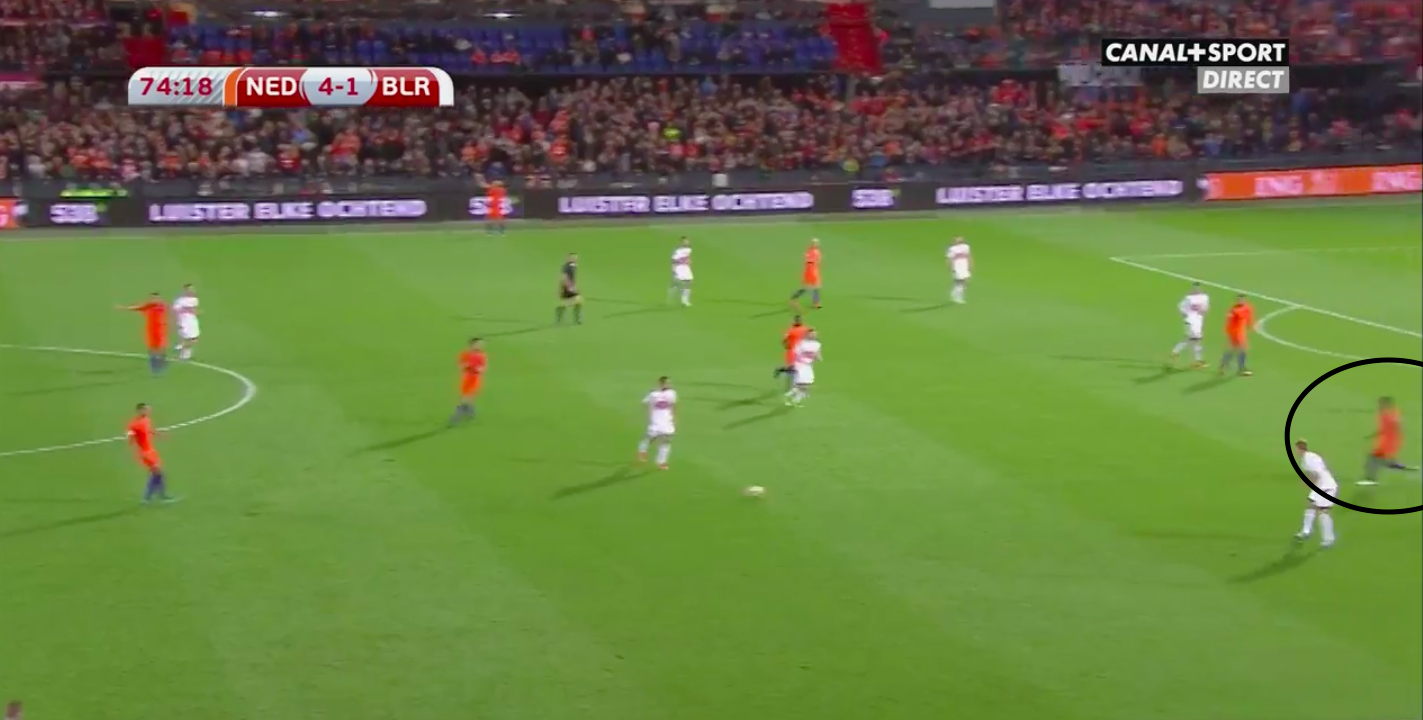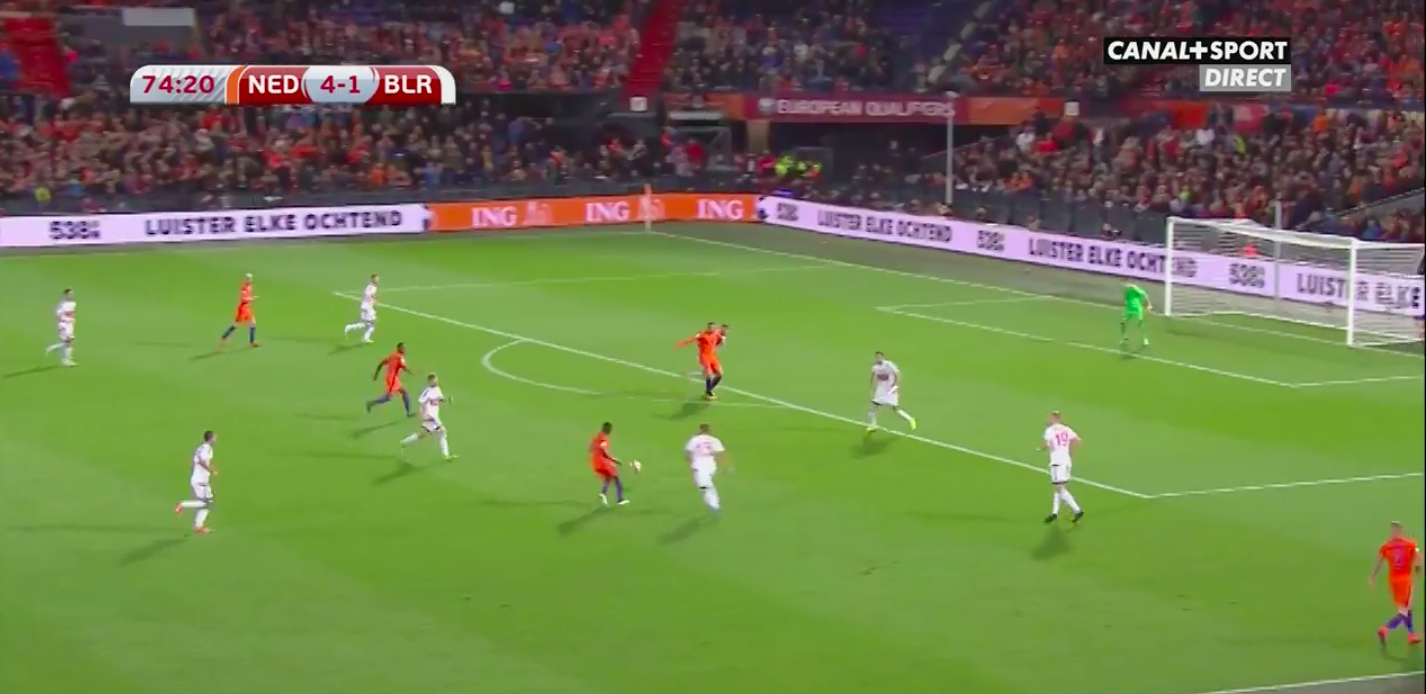 In the two pictures above you can see how Promes drifts in from a wide area, exploits the space and showcases not only his vision but his execution and intelligence to drop into that area. He drops into the space, receives the ball to feet and spins on it in one quick movement before playing the pass into the path of the Dutch player making the run forward with his second touch.
"It's only the Russian League" but how his goals come about are transferable to other leagues. His threat isn't exclusive to the Russian League. His quick feet will be just as quick in England. His intelligent movement won't suddenly become stupid if he moves to the Premier League. His impressive all-round vision won't dramatically worsen. The league may be inferior to the Premier League but it's not like the playing level is that bad there. 
People wanted Klopp to think outside of the box with recruitment so you can't moan when he does just that.
Considering he plays risky passes at times, as all attacking players do, he maintains a decent pass accuracy. This season Promes completes 81.5% of the 40 passes he attempts per 90 minutes. When compared to his Liverpool counterparts – Coutinho attempts 53 and completes 84.5%, Mane attempts 40 and completes 77% and Firmino completes 79% of the 47 he attempts – Promes' passing does the job.
Promes completes 2.3 dribbles per game whereas Mane completes 3, Coutinho completes 2.7 and Firmino 1.9. Promes' profile is similar to what Liverpool already own, it's easy to understand why he may be appealing. However, there are question marks over his defensive contribution. Mane has been brilliant in attack but he's been just as good defensively and often helps Nathaniel Clyne and fills in for Adam Lallana when he pushes on. Would Promes be disciplined enough to do that?
He's been linked with Arsenal, Chelsea and Manchester United in the past as well as being linked with a move to Liverpool before they made a move for Alex Teixeira implying he's been on their radar for some time. If the club want a like-for-like Mane replacement he may be ideal but what happens when Mane returns? Are Liverpool in the position to have a young £30/40 million wide player on the bench when there's already not enough minutes for Daniel Sturridge and Divock Origi? Is this Klopp planning for European football next season and acting early?