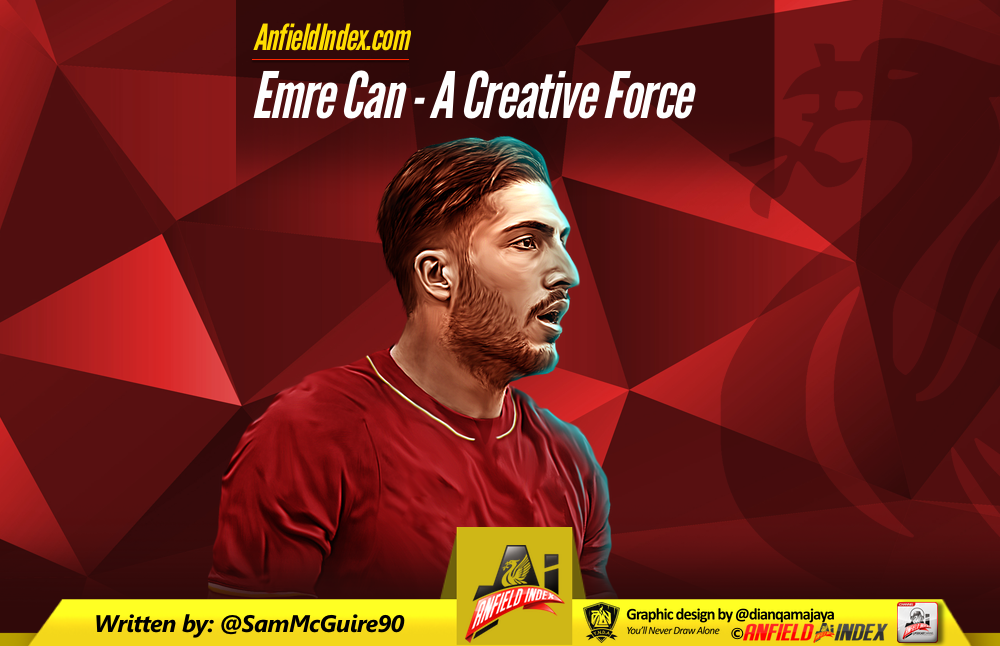 Emre Can - A Creative Force
Anything other than a win now is considered a disaster if you're a Liverpool fan.
Scanning social media after the Reds' 0-0 draw with Southampton on Saturday you would have been forgiven for thinking Klopp's men had lost. There was a lot of frustration mixed with disappointment topped off with some hysteria. It's a recipe for disaster.
Of course it's disappointing not to win and maintain the lead at the top of the table but at the end of the day you win nothing in November. It's just key to keep pace with the leaders and Liverpool did just that. You also need to consider how the team performed against Southampton. It's rare you'll see your team perform that well but not walk away with three points. Klopp's men dominated, dictated and controlled the entire match. Up against a formidable Saints backline Liverpool continuously carved out chance after chance. It's not an exaggeration to say on another day we see a scoreline similar to the Watford one.

As always there was an autopsy followed by a grieving process when Liverpool fail to win. This weeks scapegoat appears to be Emre Can. The 22-year-old German hasn't been at his dominant best since returning to the side following on from injury. Has he been that bad or has is he simply playing a tweaked role with different demands? It's naive and maybe even perhaps ignorant to expect the Emre Can of 2015/16 when he's playing a different role. The player himself alluded to this recently:
"I've played a little bit differently to last season—I've been playing offensively, so I think I make the runs into the box more. My position has changed a little bit, but not too much. Last year I played more in the role of holding position and this year I've been playing more in the half-spaces. It's nice I can play both positions. Playing in the half-spaces means I can go forward more. I am enjoying it—but I'd enjoy playing in the holding position as well."
Last season he was influential when in possession but it's his impact off of the ball which should be noted this time around. He's very much part of the fluid, interchangeable attack. Last season he was attempting 59.8 passes per 90 and completing 81.3% of them, so far this season (small sample) he has completed 79.8% of the 43.3 passes he attempts. He's just seeing less of the ball.
Can Influencing the Attack.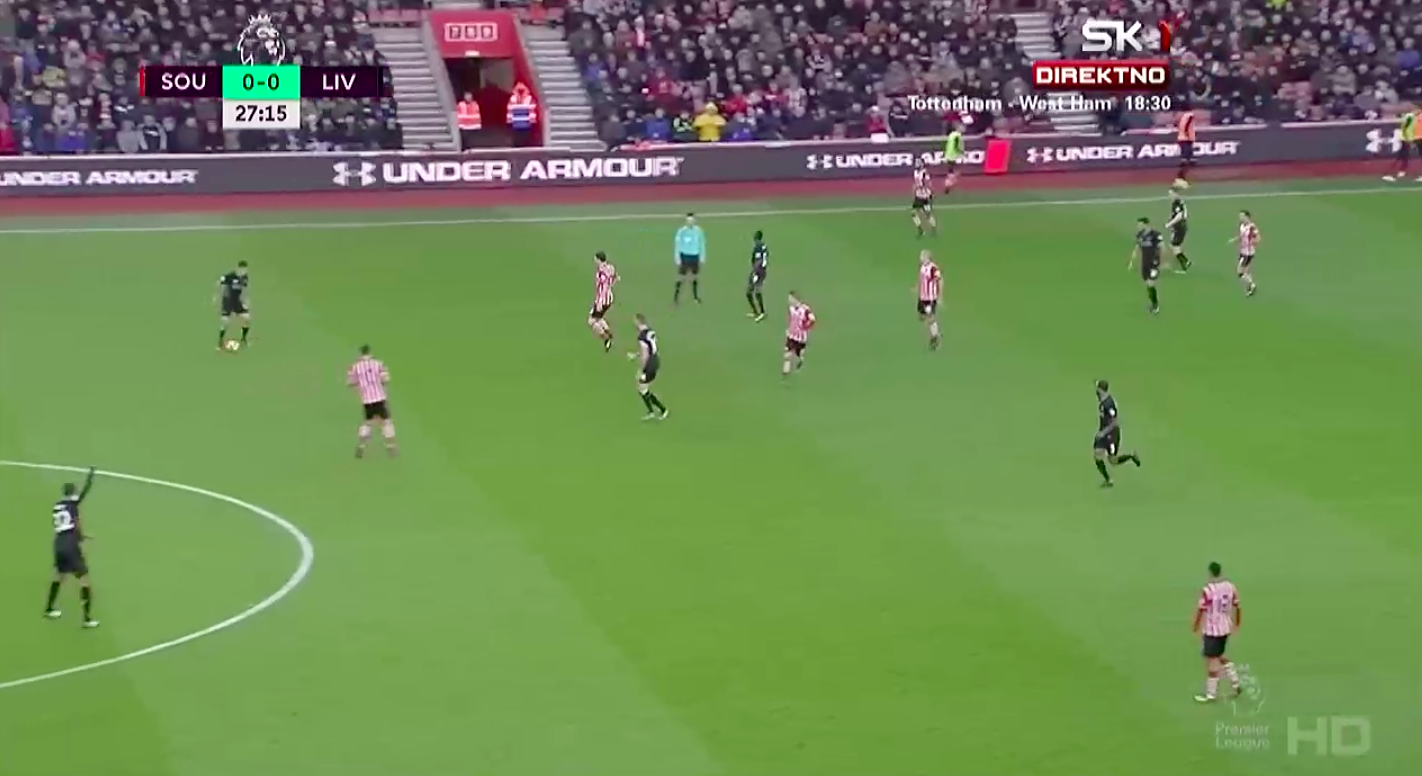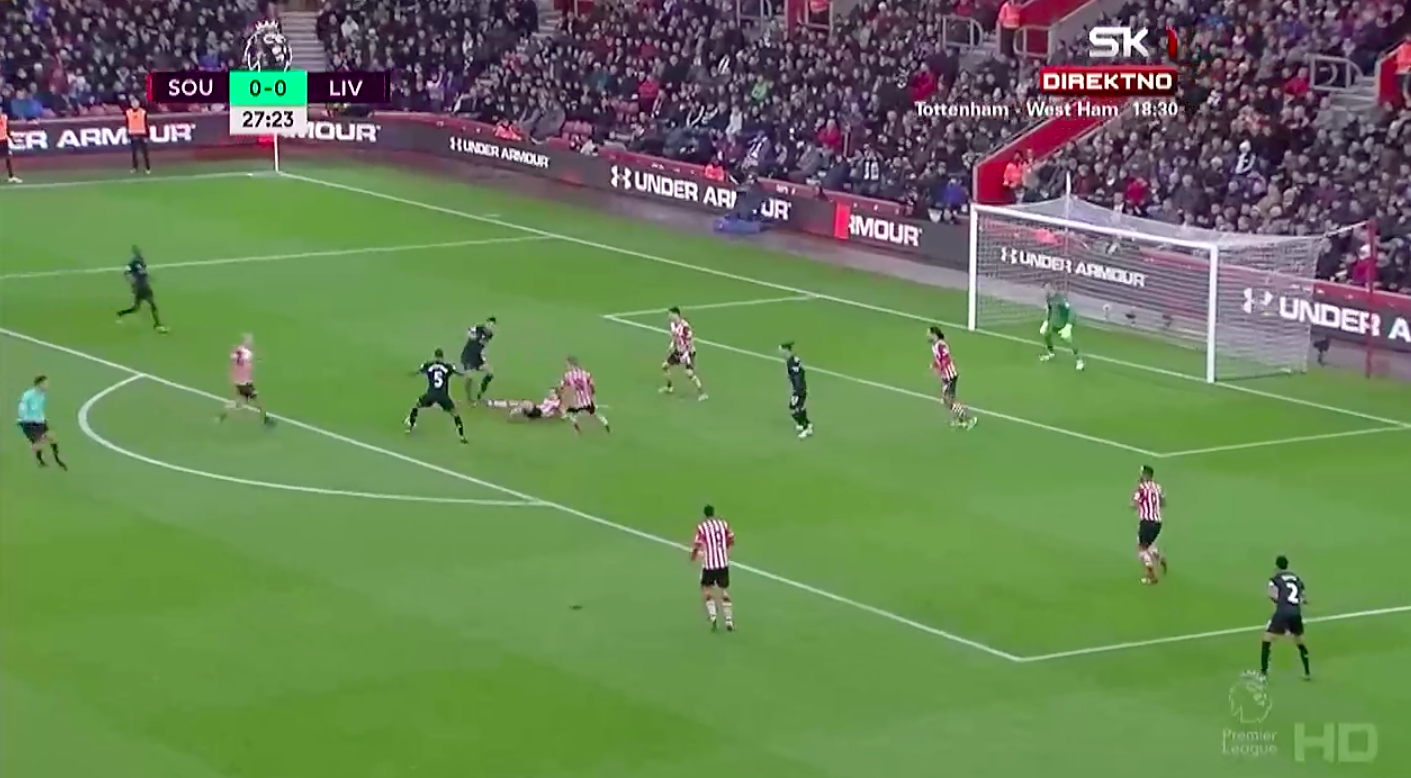 The two pictures above are taken in the lead up to Mane's effort which Forster manages to claw away. In the first picture it's almost as though Coutinho and Can have switched places. That's what they do. If Coutinho wants to influence the play centrally or deeper Can occupies the space in attack. Coutinho works the ball out to Clyne and the former Southampton man puts the ball into the box. Can joins Firmino in the area and Southampton players are attracted to him which in turn frees up Sadio Mane with no Southampton player able to cover. Wijnaldum works the ball out to Mane who gets his shot away. Would the chance have come about without Emre Can supporting the attack and allowing Coutinho to drop deeper?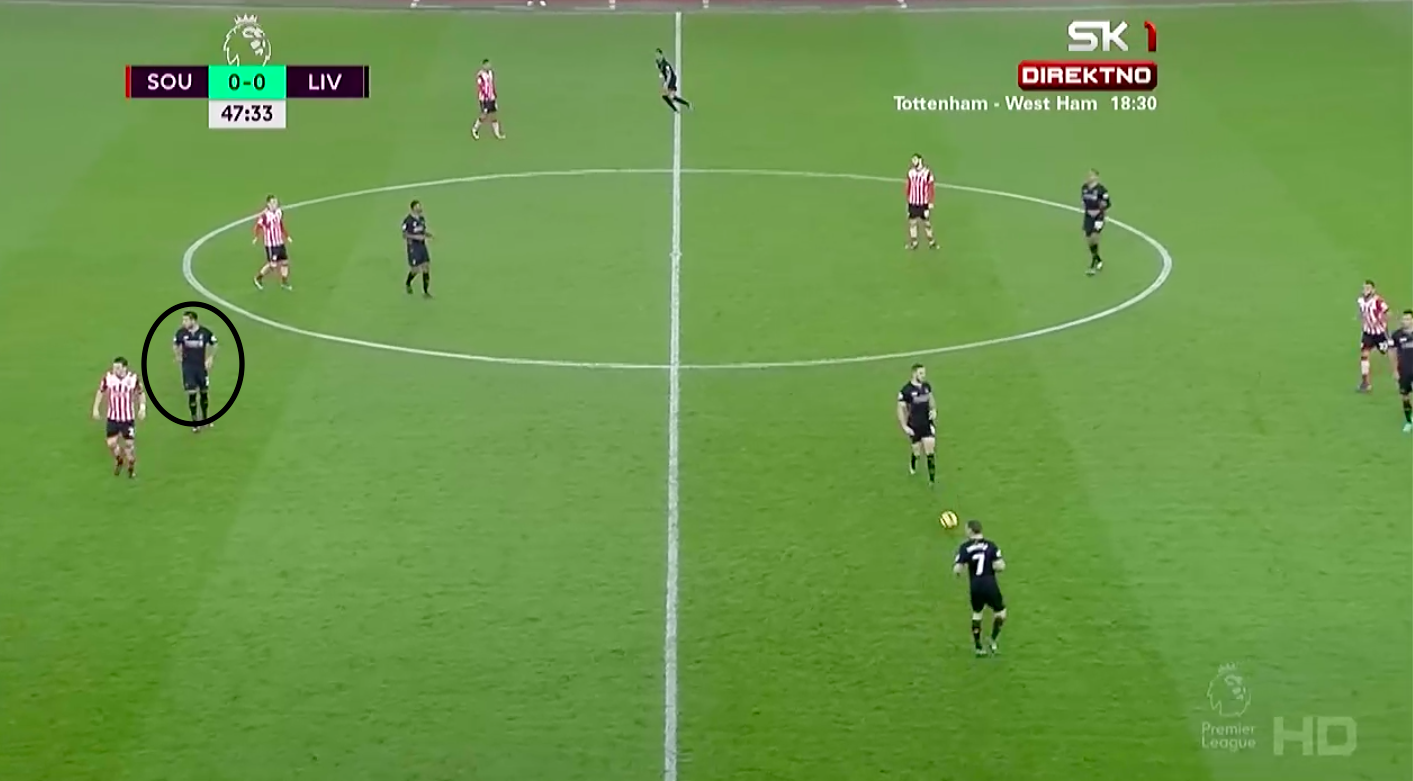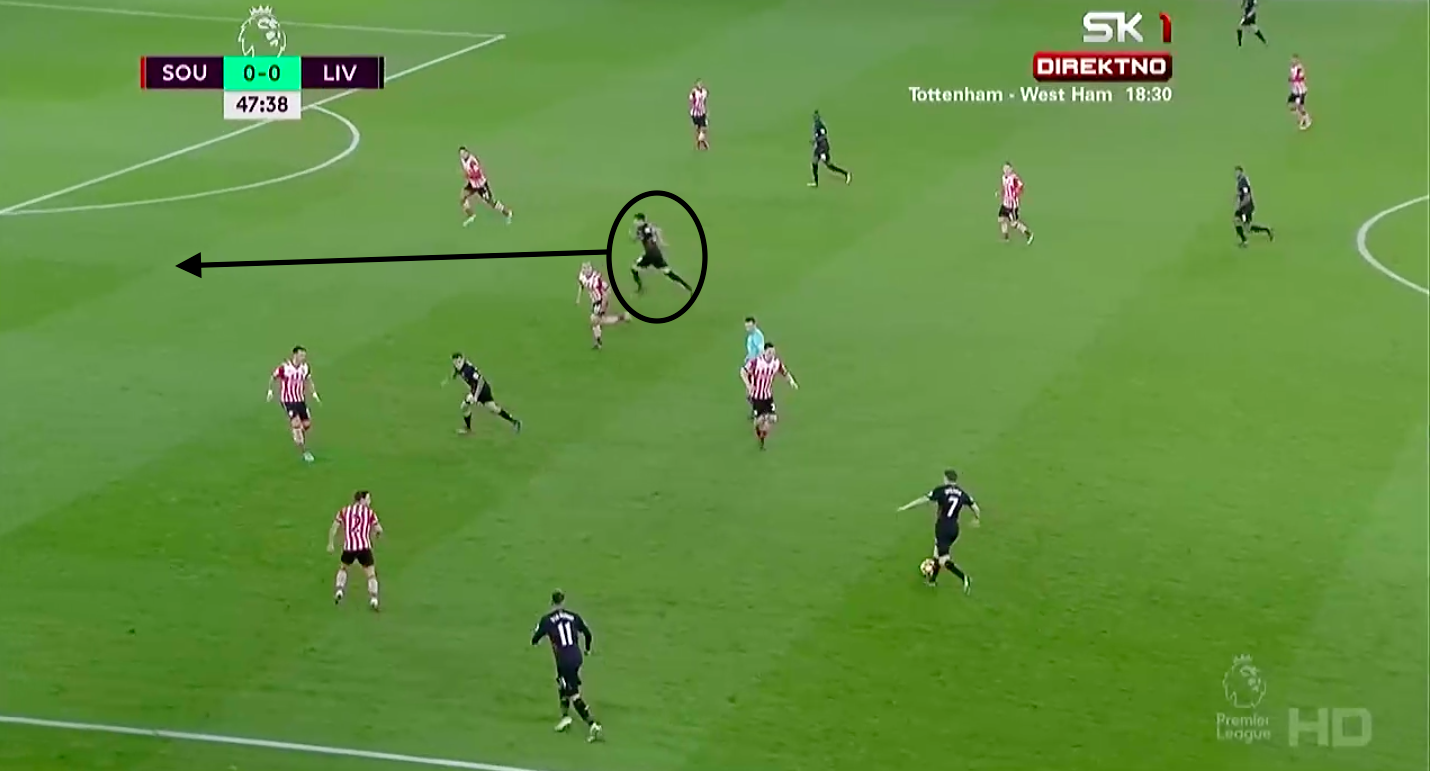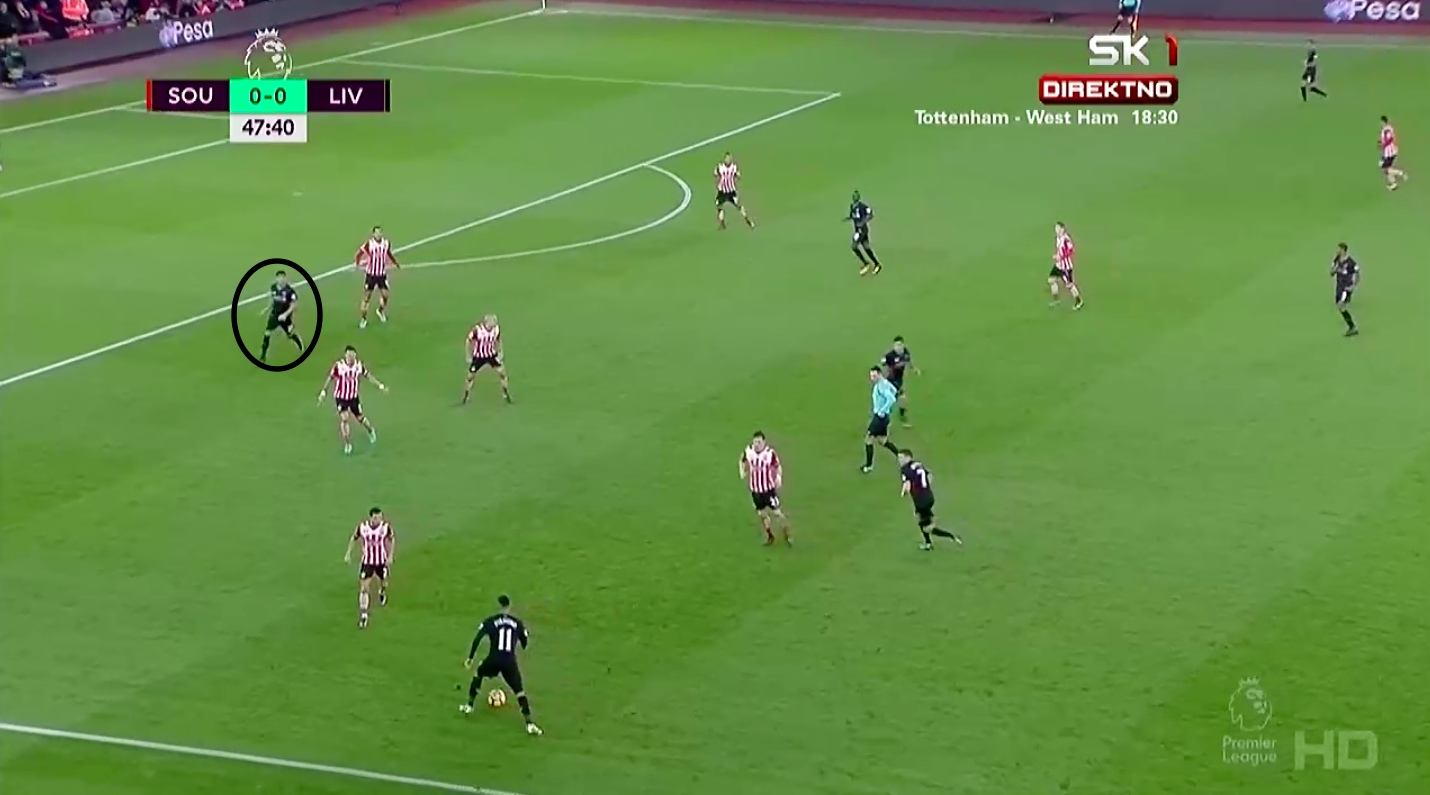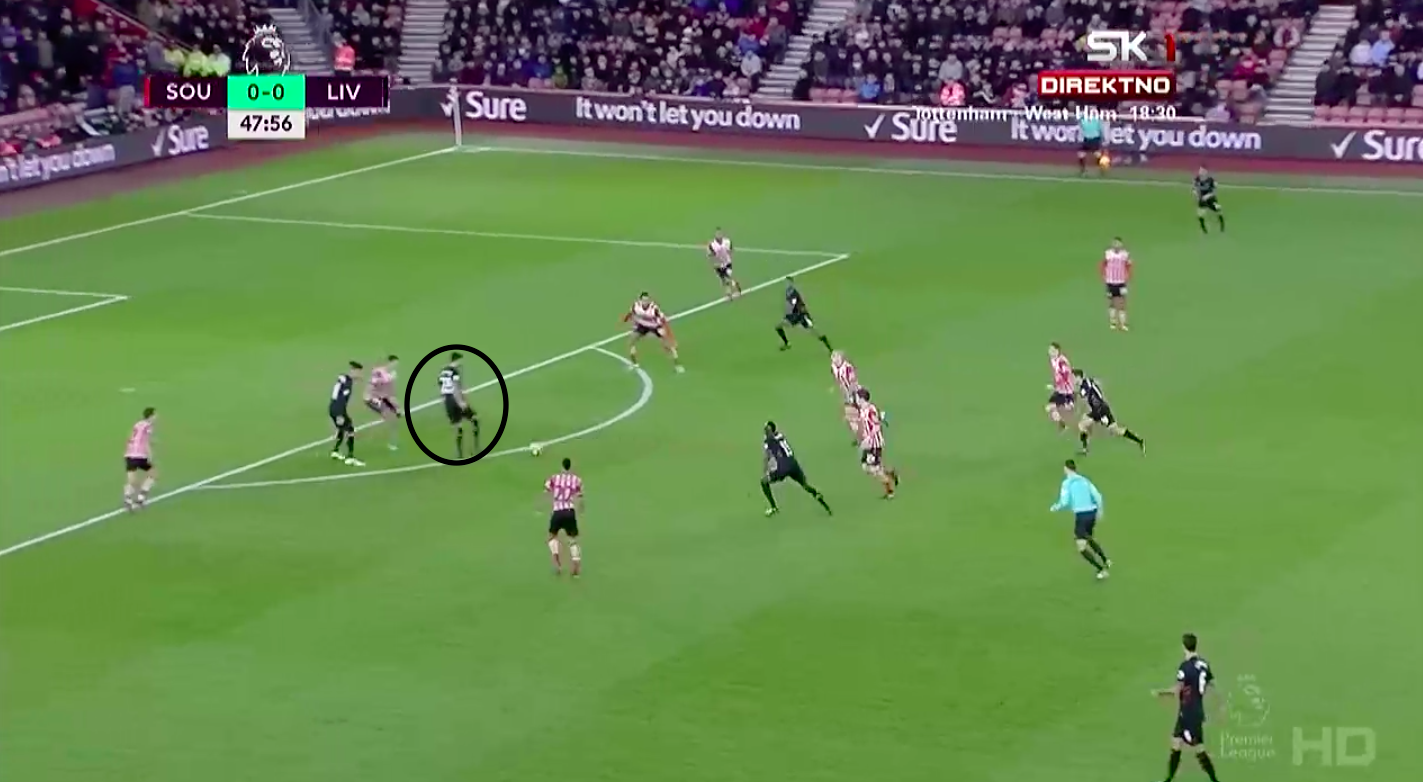 In these screenshots we again see Can's use of space. As Milner brings the ball forward Can drives into space and takes the midfielder and a Southampton centre-back with him to open the play up centrally. It's simple but it's effective – selfless running into space. Too many midfielders these days rely on the ball and don't do much without it but Can is showing you can be just as influential without it. In the final screenshot Can drops off of the Soton right-back so he's unmarked and gets ahead of Firmino to flick the ball to Mane who gets a shot away.
Can runs into space then comes back on himself to influence the ball. Throughout that entire run of play he touches the ball just once but it's a touch that allows Mane to run into the area and get a shot away.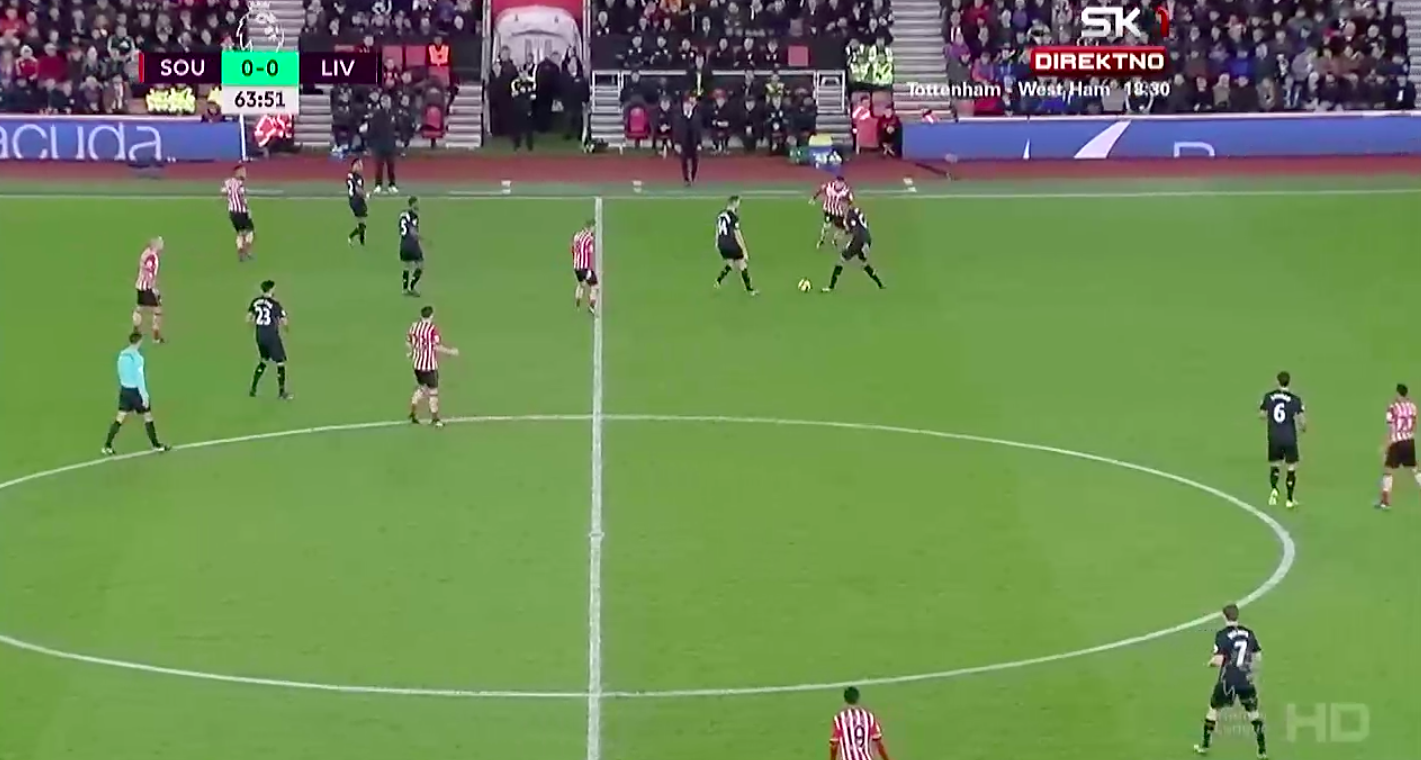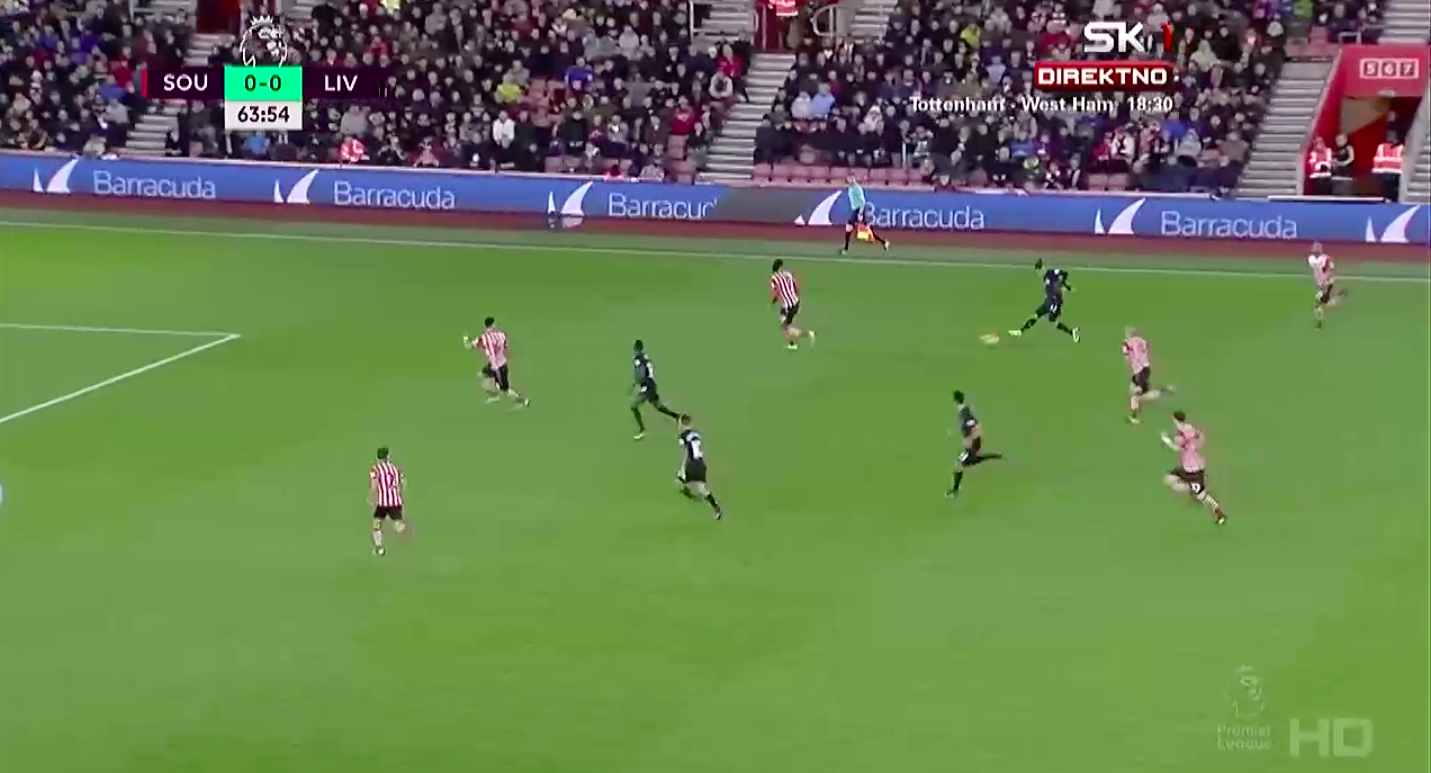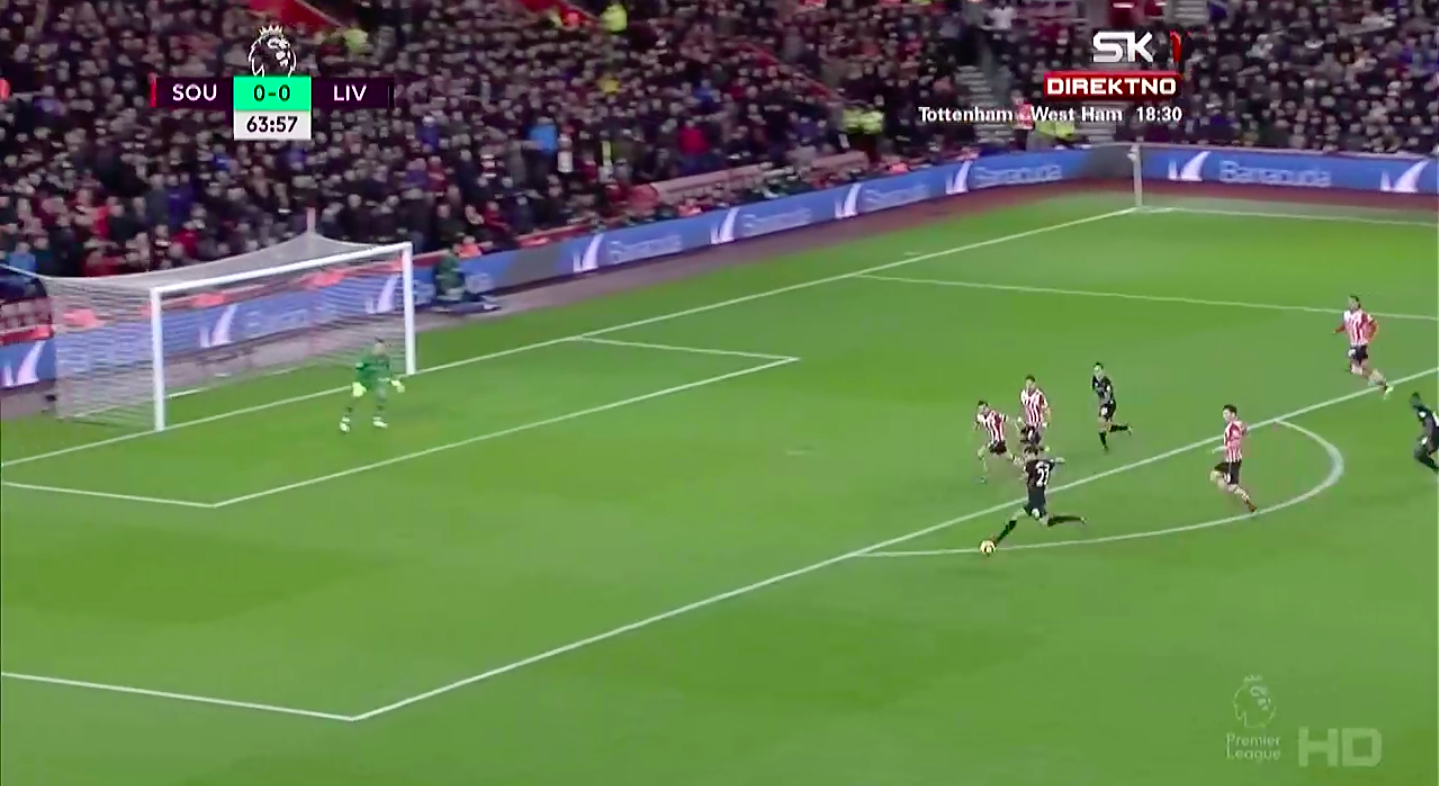 The pictures are taken prior to Emre Can's shot that he shanks wide. In the first picture he's inline with Gini Wijnaldum and Nathaniel Clyne. As soon as play progresses though Can is on his bike and looking to support the Liverpool attack. He makes up a lot of ground to get over to the Liverpool left. It's all well and good having the desire to get into the area but Can, considering people claim he's overweight, manages to do it with relative ease when keeping up with the likes of Sadio Mane, Roberto Firmino and Philippe Coutinho.
If Can doesn't make that run to support the play it's unlikely Liverpool get a shot away despite this quick counter attack because there's no support on the left side.
He's by no means the perfect midfielder but it feels a lot of his work goes unnoticed because it's all done off of the ball. If he keeps chipping in with goals will people mind that he's not the dominant 2015/16 Can? Or will they start to accept 2016/17 Can?