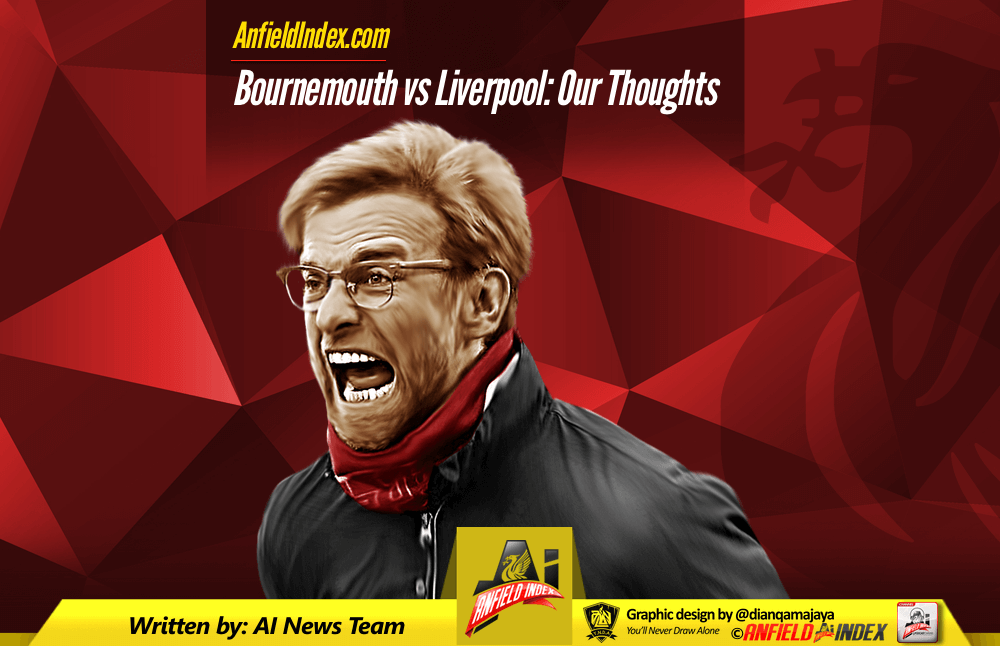 Bournemouth vs Liverpool: Our Thoughts
On Sunday we saw Bournemouth produce one of the most brilliant comebacks in Premier league history, raging back from a deficit of 3-1 to claim a 4-3 win over Liverpool. It seemed as if Liverpool stopped caring after a certain point, assuming that they had all but won the game after the first half of play. This arrogance would ultimately lead to their downfall and was undoubtedly the reason for their impressive 15-game winning streak coming to an end. Football analysts are in agreement about the fact that Liverpool's defence was just too stiff and non-existent to fend off a relentless fightback from Bournemouth.
Beating the Odds
If you were to check the odds on some of the top football betting sites three days ago, you'd probably assume that Liverpool was about to claim its 16th win in a row against a Bournemouth team that supposedly lacked the firepower needed to score enough goals. After putting up a shocking 4 goals against Liverpool's defence, that misconception has quite obviously been disproven. One thing's for sure, there were a lot of upset people losing money on Liverpool yesterday.
After all, prior to yesterday's match, Bournemouth had never beaten Liverpool. Even more incredible is the fact that the entire comeback commenced within the final quarter of play, so we're sure there were plenty of Liverpool fans who had their premature celebrations cut short after Fraser, Cook, and Ake stole the Reds glory.
Fraser and Cook to the Rescue?
Although Callum Wilson and Nathan Ake came through with goals of their own, it was Ryan Fraser and Steve Cook who pulled off the two biggest blows during the monumental comeback. Fraser seemed to be ubiquitous on the field, even having a hand in the play that saw Cook scoring a jaw-dropping goal which shook the momentum right out of the stadium.
Some would say that Ake's game-winning goal was the most pivotal. However, we tend to feel that the two preceding goals from Fraser and Cook carried a higher degree of difficulty and put Bournemouth in a position to break a tie after going down 3-1.
One of the Top 10 Greatest Comebacks in Premier League History?
The Telegraph has already ranked the match at #4 on their list of the top 10 greatest comebacks in Premier league history. The final score simply can't tell the tale of just how surprising of a comeback it really was, with Liverpool taking the lead from 1-1 to 3-1 in just a few minutes' time during the first half. Shockingly, as if the soccer gods were guiding their feet, Bournemouth stormed back and scored 3 consecutive goals in the final quarter, giving them their very first win over Liverpool.
Bournemouth Climbs Into the Top Half of the Standings
This week, Bournemouth's manager Eddie Howe completed his 300th match with the team and achieved the squad's first victory over the Reds. Eddie has led a number of impressive performances, including their victories against Chelsea and Manchester United last season, but yesterday's match might just be the most incredible and unlikely thing his group has accomplished yet.
The win propelled Bournemouth into the top half of the Premier league standings, but even more so than the statistical jump it proved to everyone that they're a team that's doesn't take defeat easily. It remains to be seen whether they'll take any momentum from this win going into the next match against Burnley FC, but it certainly seems they should have a newfound sense of confidence after pulling off the impossible against a third-ranked Liverpool team that was in the middle of one of the league's biggest win streaks.