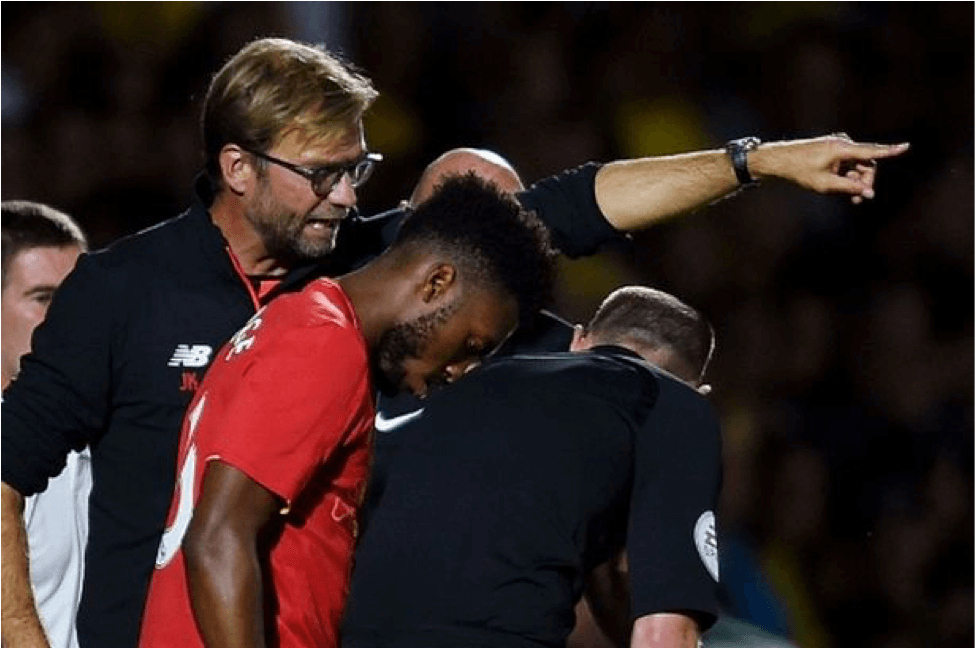 Klopp's tough decisions
Klopp doesn't plan to change the whole team but realizes that a few transfers can make the team stronger. All efforts should be dedicated to creating and building a team for next year. Earlier this year he added five players: Marko Grujic, Joel Matip, Loris Karius, Gini Wijnaldum and Sadio Mane. Today, according to the latest news Klopp restored Simon Mignolet and dropped Loris Karius after backing him and suggests that keeping this player in could have had long-term implications for the team in future. This action proves that team's manager is prepared to make cold, hard decisions for the greater good of the side. Karius hadn't made so many mistakes on a field but it was time to let him take him out of the firing line. Klopp admits that his Liverpool team is still a long way from being perfect but he is planning to gather the strongest players. The injuries over the last month prove that Liverpool's squad is rather weak even though in recent matches they beat Middlesbrough 3-0 and then Everton 1-0. Still, this Liverpool is extremely popular at http://bet-uk.com/ among bettors worldwide.
Thiago Maia, Santos midfielder is the subject of interest for European clubs and Liverpool FC is no different. There have been numerous reports that Klopp is planning to make him apart of the team in January. Thiago Maia was a part of the gold medal-winning side during Olympics in Rio this year, so it's no wonder that the player is so popular.
Great alternatives for Liverpool FC to consider
Despite two clean-sheets in a row Liverpool have leaked unnecessary goals and this misfortune has led to dropped points. They could have been at the top of the table if they hadn't lost those points. Therefore, the team's manager is planning on reinforcing his crew by adding strong players. One of the potential targets is Jamaal Lascelles of Newcastle, still it is unlikely to happen as Rafa Benitez is not eager sanctioning the move because Newcastle are pushing for promotion.
Klopp is in need of a good defender to strengthen ranks as Mamadou Sakho's days at the Liverpool FC appear to be numbered.
Here are some other options for Klopp to consider:
Jose Gimenez is the Uruguayan defender, known as uncompromising, aggressive and tough on a field. He has high levels of technical ability that matches his aggressiveness and plays with confidence and maturity. It is obvious that Jose Gimenez would be a perfect fit for Klopp's style and could become a top defender at Liverpool.
Another great option for Klopp is Jonathan Tah, who is a centre back in Germany with excellent distribution and confidence on the field. This player has everything to gain success in the Premier League.
Jairo Riedewald is another great opportunity for Liverpool to get a strong player. His qualities include agility and speed which would make him a perfect fit for Klopp's team.
Liverpool FC should waste no time and try to sign one of these excellent defenders to improve their defence and give themselves a better chance of achieving glory this season.