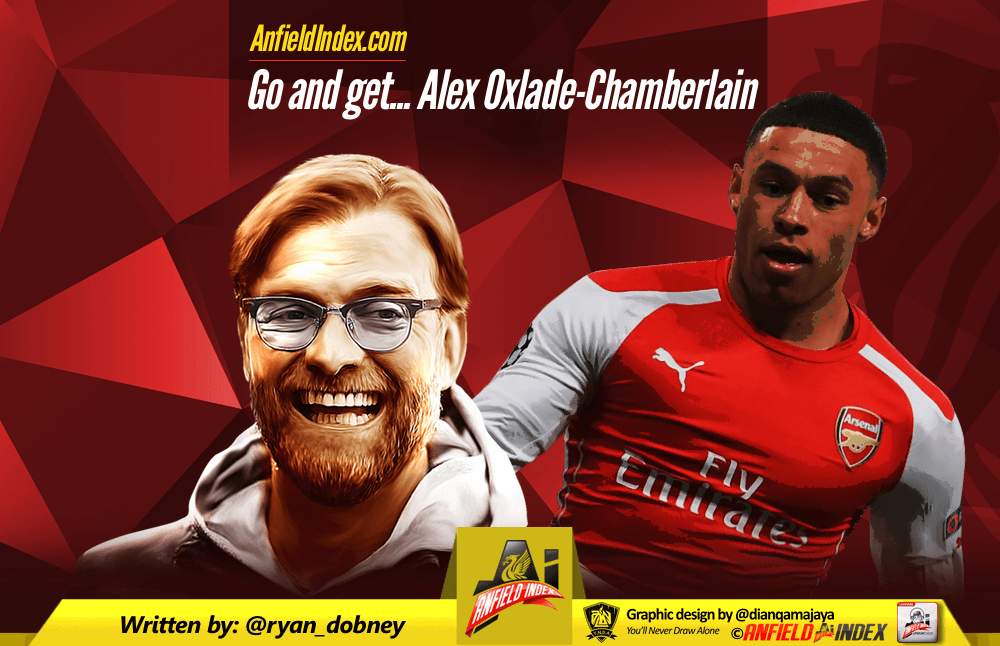 Go and get... Alex Oxlade-Chamberlain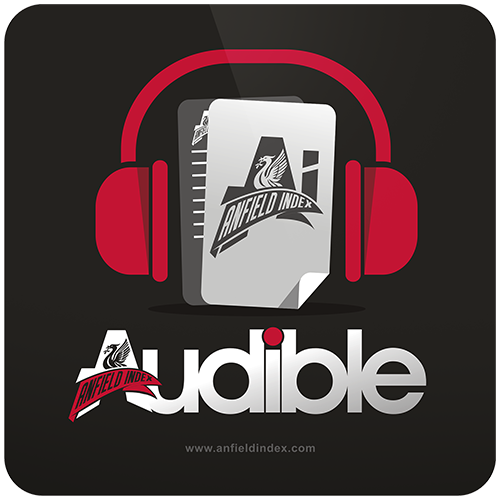 Listen to this article via @AIAudible !

Jurgen Klopp has been tight lipped and dismissive of possible January additions, but a raid on Arsenal could see a Liverpool title charge gain further momentum.
Option
Despite mixed opinions of Alex Oxlade-Chamberlain, his acquisition into the current squad would be a boost of much needed resources.
In an attacking sense, Klopp is in need of signings with main man Sadio Mane away at the AFCON. Oxlade-Chamberlain would not only plaster the deficit of losing Mane, but with European football looking likely next season, his certain quality and versatility would mean he could add to what is already in place.
European football next season would mean a build-up of games, which could see the Reds battling on four fronts. The Ox's ability to operate out wide or in the midfield three, would only add to the options available for Klopp, when he would be looking to rotate and utilise the squad.
In a Telegraph piece, 46% of Arsenal fans voted in a three-way poll they would reluctantly accept a bid in the region £20m to £25m for the Southampton graduate – surely this would be Anfield's gain.
Comparison
As we often do, and despite Twitter telling us we shouldn't, it is back to the quantitative methods to justify his capture.
Despite not completing 90 minutes this term, the Arsenal wide man has eclipsed Mane in his % of successful take-ons. Chamberlain has got the better of his opponent 66% of the time compared to the 58% statistic enjoyed by Mane.
There is the argument that Mane has played double the amount of minutes than Chamberlain, 1477 compared with the 713, to be exact. However, despite the gap in playing time, the England international has the same amount of assists (4), and an equal pass competition rate.
When you think of the half-space ideology which a Klopp team abides by, with almost 200 forward passes this term, the ability to retain possession whilst creating is vital.
Additionally, in all competitions Chamberlain has had his best return for Arsenal this season, scoring six and matching this with six assists. His cross for Olivier Giroud springs to mind, against Manchester United.
Conclusions
While a positive reference from skipper and fellow England international Jordan Henderson may further tempt Klopp, Arsenal legend Ian Wright is desperate to see The Ox succeed at Arsenal, but with Liverpool interest, knows his time at the club could be up.
"He seems to be the guy who's always left out or taken off, whether he's playing well or not and I'd love to see him get a run."
With his career not getting any younger, Chamberlain needs to move to a club willing to give him the opportunity to improve and a club on the rise. Klopp's Reds are going places, whereas Arsenal seem stagnated in their goals.
Part of the interchangeable front three, or playing slightly deeper, the acquisition of the Arsenal man would speak volumes to not only the chasing pack, but Arsenal as a club.
Young and enthusiastic, Oxlade-Chamberlain would put a positive spin on Mane's departure, and be useful in terms of going forward and building the Klopp infrastructure.
A must from me.
Happy New Year Reds, let us see what 2017 has to offer.