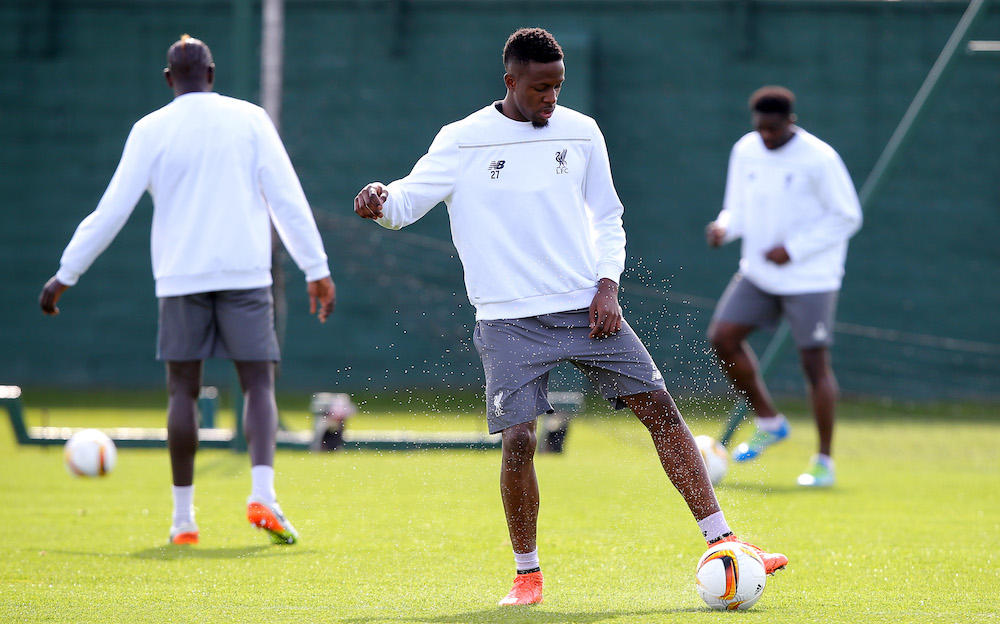 Origi Certain Liverpool Will Handle Mané Loss

Remember those blues standards where the poor unfortunate warbler always seemed to have been abandoned by his beloved? Remember how he was invariably quite annoyed about this turn of events and had therefore picked up his ol' gee-tar to pen said morose ditty? Well, I couldn't help but be reminded of those powerful tunes of loss and abandonment as I read the quotes from Divock Origi about Sadio Mané's impending departure.
It's not that big Div was having a moan, you understand. He was not, as the aforementioned singer may have been, impugning the loyalty or character of our fleet-footed Senegalese front man. No, no. He's far more respectful than that and there is a note of defiance in his reaction to the loss.
"Unfortunately, Sadio has to go and leave us, but we have a very big and strong squad, which is one of our big qualities," Origi opined in an interview with the club's official website. "Whoever plays up front, whatever position, I am sure we can make a very big impact and get the maximum out of every game. We are very strong as a group and we are going to show it in the future, I am sure."
You can hear the confidence in the Belgian's words and it is as encouraging as his none-too-subtle hint to the manager is amusing. How does Divock feel he's doing thus far, you may wonder. Fear not, he will elucidate.
"I am always happy to be able to play and I was effective also [since coming into the team], so it was a very good thing for me. I still feel I can make steps in my game and in every one, I feel I can add things to my game. I try to be as complete as possible and that is what the staff [here at Liverpool] are helping me to try to do. One of the qualities of our team is that we are very flexible in all positions. It makes us more unpredictable and I am happy we have such a system because I enjoy playing in it very much."
It's lovely to bask in that pleasing mix of self-assurance and humility that has always characterised the best Liverpool strikers over the years. It is even lovelier to bear witness to yet another player enthusing about the development and togetherness that Klopp's regime seems to have inculcated. Mané will be missed, but the Reds will adapt and it will be incumbent upon the attacker to win his place back on his return. Nobody's reaching for the Les Paul at Anfield.