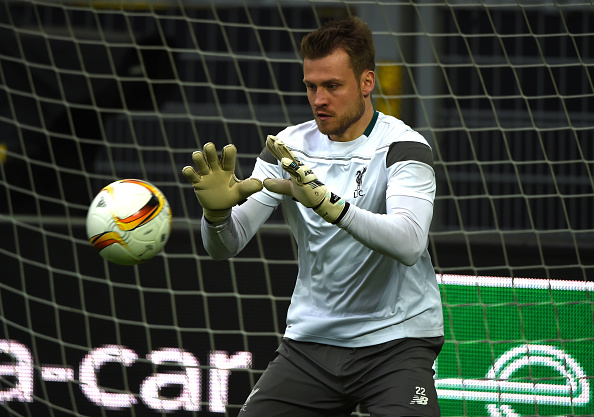 Mignolet is Predictably Calm
I want you to prepare yourself, dear reader, because it's time for Simon Mignolet to speak and, following his recent chicken kebab revelations, literally anything could happen here. Although it probably won't, because Simon is a very nice chap and, if we're honest, a little, well, dull. His take on the set-back at Sunderland is predictably by-the-numbers.
"We wanted to win, unfortunately that didn't happen, although we had the chances to do so," Mignolet told Liverpoolfc.com. "It's tough to take, especially after the great win against Manchester City, and we hoped to continue in the same way [against Sunderland]. If you take four points out of six it's still decent, but obviously we would have liked to have taken all three points. They are fighting to stay in the Premier League and they scored from two penalties. I was a bit unlucky with the [first] penalty because I guessed the right way but it was just unfortunate he struck it that well and I couldn't get to the ball."
Wonderful stuff. Si is not a man for controversy, clearly, and when he was pushed on the topic of Liverpool's title aspirations, he was delightfully non-committal.

"We are not really thinking about that. We will just look to the next game. We have played two games in quick succession, we have got the FA Cup tie at the weekend so we will prepare for that game because we want to go as far as we can in the FA Cup. We want to fight for every trophy domestically so we will try to do that and prepare ourselves the best we can for that and after that we will see what comes next."
Bloody hell man, steady on! You almost veered out of standard footballer cliché territory there. We've talked about this. It's like I told you about crosses – don't engage, it'll only end in disaster. Anyway, what about Liverpool's rivals gaining an advantage. I know that bloke at Old Trafford was getting gobby about closing the gap. Aren't you concerned, Simon?
"It's way too early to look at other teams," the Belgian insists. "We just have to look at ourselves and keep doing the things we are doing well and learn from the things we are doing better. There are certain things today [at Sunderland] we can learn from and if we can do that then we know we are a good team with so much quality, and we can make it a really good season this year."
I don't disagree with our affable custodian but I can't take any more of this dramatic stuff, so I'm off for a nap. See you at tea time.