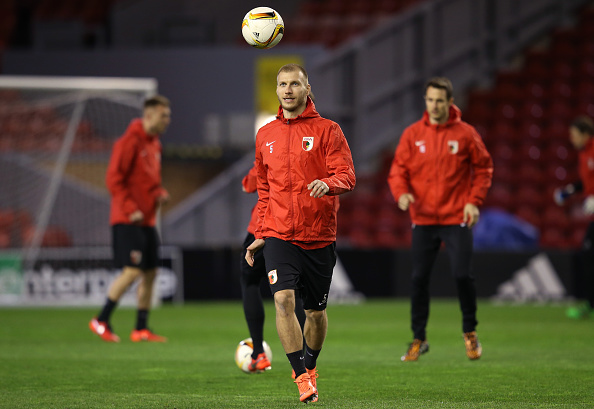 Klavan Can't Get No Satisfaction
The most disappointing thing about not being active on social media is the fact that all of my hideous puns stay in my own battered brain pan, torturing me with their awfulness. In times past, I'd simply spew these abominations onto my Twitter timeline and I was free of them – a problem shared is a problem halved, after all. I mention this because Ragnar Klavan has been the inspiration for many of these awkward wordplays.
The Estonian, you see, has been one of my favourites over the first half of this season, with his combination of calm presence, positional awareness and surprising technical élan. I may be in a minority here but in my inconsequential opinion, he and Joel Matip would represent our best combination. Klavan, however is not one to rest on his laurels and is a little too long in the tooth to play the star-struck ingénue.
"I'm never satisfied with my performance – I always want more," the centre half insisted to Liverpoolfc.com. "That has always been [the way] for me throughout my career, something that keeps pushing me forward. After every game, you find a lot of things you can improve. You take those things into the next week's training and start working on them. It's nice to always move forward. In every training session, you try to get used to it. And not only training, the games as well. There is a little bit more allowed in this league, from the referees, than I'm used to. This is something that takes a little bit of time, that as a central defender you are allowed a little bit more. That's the style of English football. Slowly, I'm getting there."

It's lovely to hear the old clichés still have a basis in reality and that for all its aspirations to being THE GREATEST LEAGUE IN THE WORLD, the Premier league still seems like a bit of a madhouse of excessive physical combat to the ex-Augsburg man. Another thing Klavan will have noted is the gleefully judgemental nature of the media beast but he does not allow the sniffy reactions to his presence in the first team to rattle him.
"If the manager says you are the right guy and you have a chance for Liverpool, then I think I'm the right guy," he opined and he's quite bloody right too.
One feels very queasy about saying it, but over the next few weeks there may be the real possibility of options in the centre of defence, with Klavan, Matip, Lucas, Dejan Lovren and the returning Joe Gomez all potentially available. The left-footed side-step enthusiast is typically professional in his reaction to increased competition.
"That [competition] is something nice and helps us all to get better," he believes. "And it helps the team, especially, because it is a team performance and we always want to have the best team out. This is how you get the best result. It's positive and good, everybody has to be on their toes and keep on working; nobody can slouch back and say they have made it."
Lovely stuff. Cor, Ragnar(ok)! You know, like the film….there's that film…with the hammer fella…forget it.