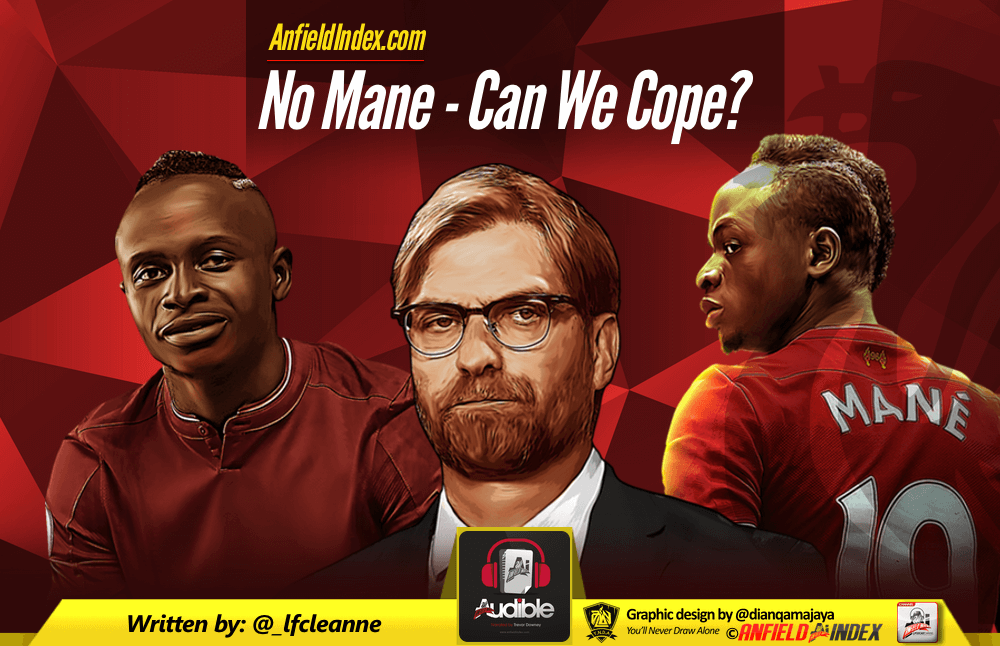 No Mane - Can We Cope?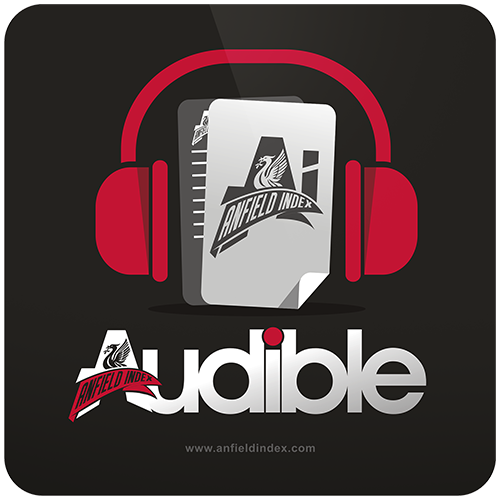 Listen to this article via @AIAudible !
Liverpool have enjoyed an impressive season so far and Sadio Mane has been at the heart of it. Few could have envisioned the magnitude of his impact when he completed a £30million summer switch from Southampton.
All the questions that were initially raised about the investment have been well and truly answered, with the forward slotting in perfectly to Klopp's side. Featuring in all but one of Liverpool's 20 Premier League games, Mane has registered nine goals and five assists thus far, directly contributing to 27% of the Reds' Premier League goals.
His pace and trickery has proved invaluable against teams adopting a 'park the bus' strategy while the added unpredictability to Liverpool's forward line has seen them score a league high of 43 goals.

However, with Sadio Mane recently setting off for the African Cup of Nations, Liverpool will have to make do without one of their key men. He will be gone until at least January 23rd, although it will likely be more with his country tipped to reach the knockout stages.
Mane will therefore miss a sequence of pivotal games for Liverpool – including Premier League games against both Manchester United and Chelsea and an EFL Cup semi-final against Southampton.
No Star Man
The beauty about Klopp's side is their cohesion and team ethic. Goals are flowing through a number of different avenues unlike previous season, with Adam Lallana and Philippe Coutinho just two of many players who have upped their contribution.
"My only worry for Liverpool is that Mane has been that good that losing him to AFCON is a big blow." – Chris Sutton
Gone are the days of overly relying on Luis Suarez, Fernando Torres or Daniel Sturridge. Jurgen Klopp has several names on the team sheet who are capable on conjuring up a goal, with 14 different players scoring this season in all competitions. Seven of those players have registered five goals or more, illustrating that there is still plenty of fire power to keep up the pressure on Chelsea in Mane's absence.
Coping Without Coutinho
The injury to Philippe Coutinho was expected to be a major blow for Jurgen Klopp, but thanks to the form of Adam Lallana and co. has somewhat offset the impact.
"We have a strong team and I think it won't be a problem. They will do it." – Sadio Mane
The Brazilian was enjoying his finest start to a season since arriving at the club, and the way in which Liverpool have dealt with in his absence should provide confidence they can do so without Mane.
Opportunities for Sturridge
Daniel Sturridge's return to action couldn't have been better timed, with the England international one of those most likely to benefit from Mane's absence.
Having set up the winner at Goodison Park and showing good instinct after Ryan Shawcross' poorly executed pass back, Sturridge's lethal eye for goal could play a part in keeping Liverpool in the mix at the top of the Premier League table.
Mane will be sorely missed, having acted as a key contributor this season However, having scored a total of 48 goals, Liverpool have proven they aren't dependent on any one player. There is enough quality within the team to continue present momentum. Klopp's machine will keep on ticking.