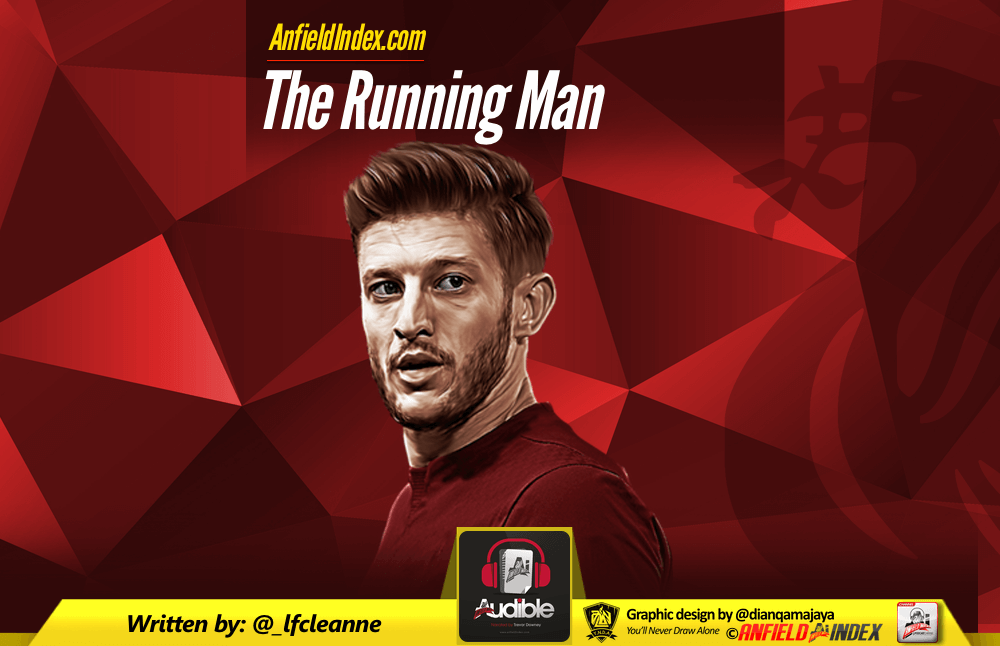 The Running Man - Adam Lallana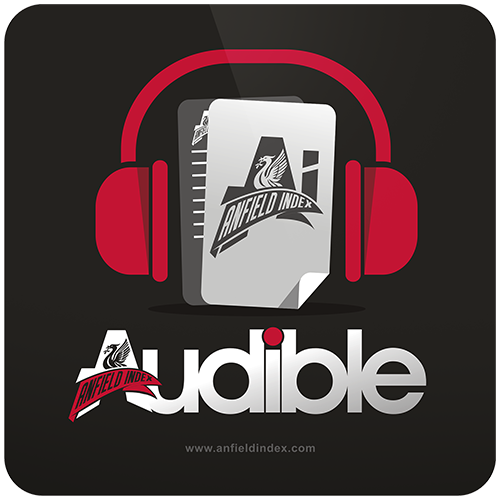 Listen to this article via @AIAudible !

While fatigue will certainly have taken its toll on several Premier League teams during the gruelling Christmas fixtures, one man seems completely unaffected by it all…one Adam Lallana.
The England international covered a total of 13.22km in the 2-2 draw with Sunderland, recording 12.88km in the win against Manchester City just two days before. Both distances were the highest ran by any Liverpool player in the Premier League during the Bank Holiday weekend.
Despite struggling under Brendan Rodgers' tutelage, Adam Lallana has become a breath of fresh air since Jurgen Klopp's arrival. The German was well known for his high pressing style of play at Borussia Dortmund and Lallana has become the perfect fit, dominating Liverpool's midfield with his energy and never-say-die attitude.
"You could argue in the time Adam Lallana has been at Liverpool he is now their best player. His energy, he puts a foot in." – Jamie Carragher
Lallana is the perpetual motor that Klopp would have craved for when taking the job, causing many to realise the instrumental role he plays.
Cutting Edge
During his Southampton career, Lallana's ability to create space was made clear. His incisive movement and off the ball -play is what attracted top Premier League clubs into vying for his signature. This season, however, the 28 year old has built on that, popping up in the box more often to add a cutting edge to his game.
Under Rodgers, Lallana made 31 appearances, scoring five goals and registering three assists. In contrast, he has scored 11 goals and made 12 assists in 42 games under Klopp – seven of which have come in the league. No Premier League midfielder has been involved in more goals than the English international.
Tactical Tweak
Lallana's new role within the side has given him a much greater freedom to roam. The tactical tweak has seen him dictate the play, acting as the orchestrator to many of Liverpool's promising attacking moves this season. Averaging 71.8 touches per match, almost 20 more than last season, Lallana's growth within the team is clear.
The Key Man
Liverpool have scored a flurry of goals in their 19 league games so far this season. However, in games where Lallana hasn't started, they have only managed 5 goals in 4 games – an average of 1.25 goals per game. This typifies the integral role Lallana now plays within Klopp's side, with his creativity offering a major impact to the overall threat of the team.
Philippe Coutinho's injury looked a real problem for Liverpool, but Lallana's recent form has reduced the impact and kept Liverpool battling at the top of the Premier League table. After all it was he who set up Georginio Wijnaldum's powerful header to give the Reds a vital three points on New Year's Eve against Manchester City.
Jurgen Klopp's arrival helped many kick start their Anfield careers, but none more so than Adam Lallana. The 28 year old is now an indispensable member of the side and without doubt the best English player in the Premier League at present. He is the fuel within Liverpool's engine, without which, they don't tick.