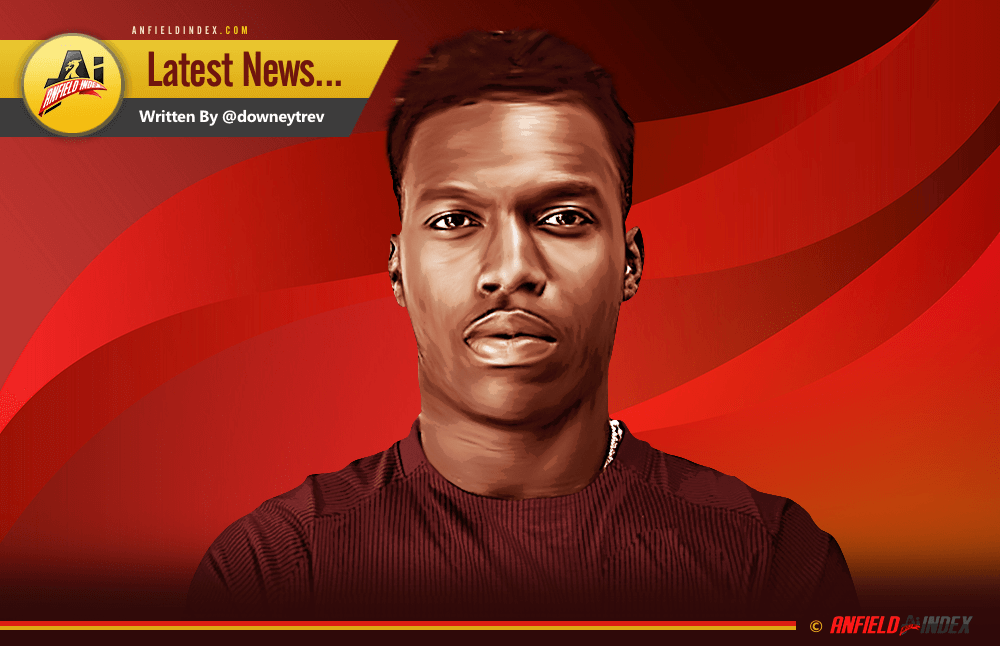 Sturridge Could Be Perfect For Klopp
Listening to Jürgen Klopp speak about Daniel Sturridge is intriguing. Anyone who's ever had to manage people at any level will find themselves brimful of empathy for the affable German when he is asked to respond to questions about his gifted but often absent striker. People are more fragile than they like to believe and as the person entrusted with eliciting the best possible performance from someone, one must remember that.
The trick is to disguise one's frustration, accentuate the positive and still stress the area that needs improvement. The best managers can attain this tricky balance. We all have our personal experience of the ones who are either too indulgent or overly exacting, so we recognise quickly when someone can tread the middle ground and still inspire. Klopp is such a man and yet, reading between the lines, as he probably intends us to, we can pick up on his understandable irritation about the limited time he has had Sturridge at his best as an available asset.
15 appearances this season, including just 6 starts, tells the tale of Daniel Sturridge's campaign, thus far. The EFL Cup has been his hunting ground, however, with a brace against both Burton and Tottenham under his belt. With Sadio Mane on AFCON duty, Philippe Coutinho not yet ready after injury and the deafening silence of Liverpool's reported January transfer activity, it would be most opportune were Sturridge to kick into gear right around now. Klopp knows this but he is understandably wary about building up the striker's potential contribution over the coming weeks.

"It would be fantastic, of course, and sometimes you need to feel lucky with timing," the boss offered, triggering images of Clint Eastwood staring down the barrel of his .44 Magnum. "That's how it is. Sadio is away, Philippe is on the way back and Daniel is already back. That helps, for sure, and I hope it stays like this for him. I think it depends. Listen, we have spoken a lot of times about this. Does he stay fit? If Daniel is fit are there any arguments here ever about his quality? No.
"We had the time when he was already fit and he didn't start because there was a difference between being fit and match fit and all that stuff. But it is a big step in the right direction. If he stays on this fitness level and improving as he always should, that is perfect – perfect news for him and for us that he can perform. It would be cool if we could speak like this for the next few weeks and months."
Yes, it would be cool indeed. This is where the unspoken is as important as the words uttered. Does Klopp say, "I'm worried Daniel will break down again?" No, he does not. He knows that his talented forward does not need or want to hear that from his manager. Is he thinking that? Is that implied between the lines? Absolutely. Sturridge knows it, we know it, everyone knows it. What follows is very much along the lines of what I described earlier. The nettle is grasped but the words that come after are intended to refocus attention away from the obvious negative and onto the glorious potential positive.
"How good you can be depends on a lot of things," reasoned the gaffer. "His talent and skill there is absolutely no doubt about. Cleverness…everything you need on the pitch is absolutely outstanding. But he has not been often enough fit. That is how it is. So that is another important part. But that is all. If he stays fit, there is the whole thing and we don't talk about other clubs, another level, things like this. You judge him. We don't have to think about it because we are exactly in the middle of the season.
"So, from my point of view, until now – even when he didn't score – he made really good performances. Even when he didn't score he was so important in a lot of these games. He fits really well in our style of play. That is good for him, good for us. Nobody in the team, nobody in the squad is in doubt about him being a wonderful player. No doubt."
Another double strike against Southampton in tonight's semi-final first leg would be a lovely way for Sturridge to remind us all just how "wonderful" he is because a fully-firing version of Dancing Danny is peerless in the Premier League.