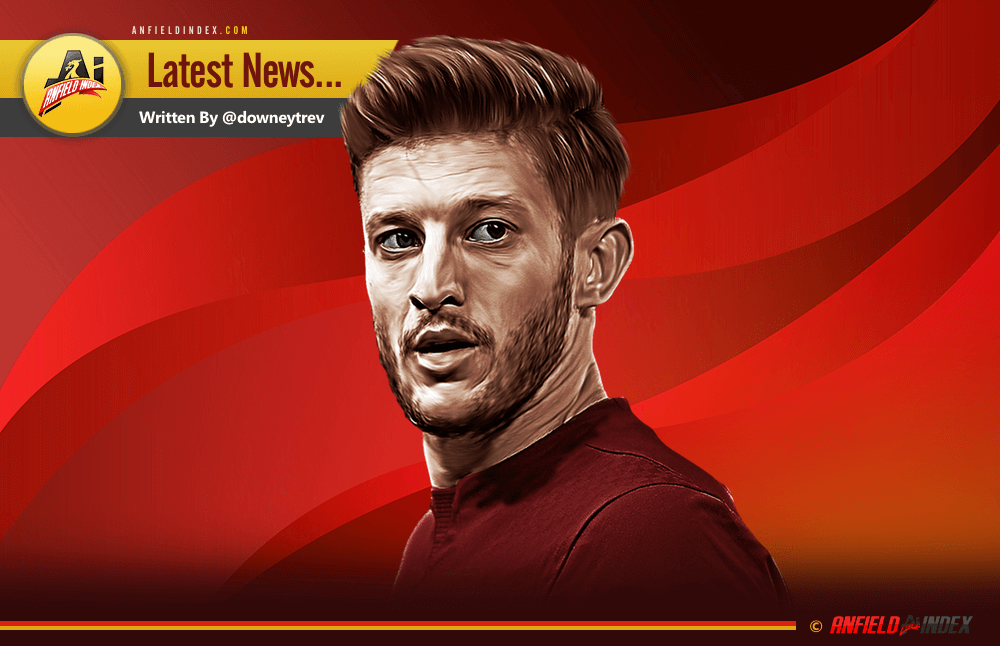 Lallana Left The Comfort Zone
I've always been fascinated by comfort zones. It's probably a lot to do with my ongoing self-doubt. I know they get a bad press but I'm fascinated as to the kind of calm and ease that residing in a zone of comfort would bring. Imagine not questioning oneself endlessly or simply being content with oneself, warts and all. Isn't that the kind of zen self-acceptance we're all supposed to aspire to? Don't the life-coaching gurus preach such blissed out forbearance of our own flaws?
Alas, this Irishman will never embrace that ideal of self-approval. Childhood Catholicism, no matter how critically lapsed, leaves the indelible mark of existential guilt and one can never simply be happy with oneself. Instead, we push our noses up to the warm glass of the comfort zone and stare enviously in, like a puppy bought for Christmas and abandoned to the cold outdoors within a week. Or we drink. Mostly, we drink.
Jürgen Klopp wants us to know that his neighbour and favourite postal prank victim, Adam Lallana, is not one for resting on his laurels. The German has said before that Lallana had impressed him while he was at Southampton and Klopp appreciates the drive and ambition that the player showed to go from being the main man at St. Mary's to a player who could be guaranteed nothing at Liverpool. Many were quick to throw the Cryuff-turn enthusiast's price tag at him when his initial impression at Anfield was not as striking as he'd have liked, but his hug buddy is full of praise for the way in which Lallana has established himself as a key man in this season's excellent run to date.

"With his quality, I can imagine everybody at Southampton thought he could be the player for the next 10 to 15 years to build a team around," Klopp suggested quite reasonably. "That is how it is. But actually I'm really happy he decided differently and wanted to see something else and wanted another challenge and experience. He has made outstanding, big steps from an already high level, that is not always expected, and you cannot be sure he would have done the same at Southampton. Sometimes different circumstances help you with this.
"In the first year here, I'm not sure how long exactly because I wasn't here, I heard nobody was really happy about his performances and especially himself probably, from what I know of him. So it's clear he needed this kind of step back to make the next step in the right direction. He left the comfort zone, if you want."
Tonight, as Lallana and so many others greet their old muckers before kick-off, there will be an expectation amongst Liverpool fans that the tricky attacker will be at the heart of anything good the team produces on the field. Times have changed but Lallana's close to becoming the main man again and his value to the club is still rising as a result.